I escaped the biblical rain in London and fled to the Greek isles for an autumnal escape.
After a short flight and bumpy motorboat, we made it to Paxos.
Utopia.
Nestled in the most fragrant of gardens, filled with Greek herbs, we found our little stone cottage.
Glowing in the sunshine, the scent of lavender, thyme and oregano on the breeze, bees buzzing gently in the background.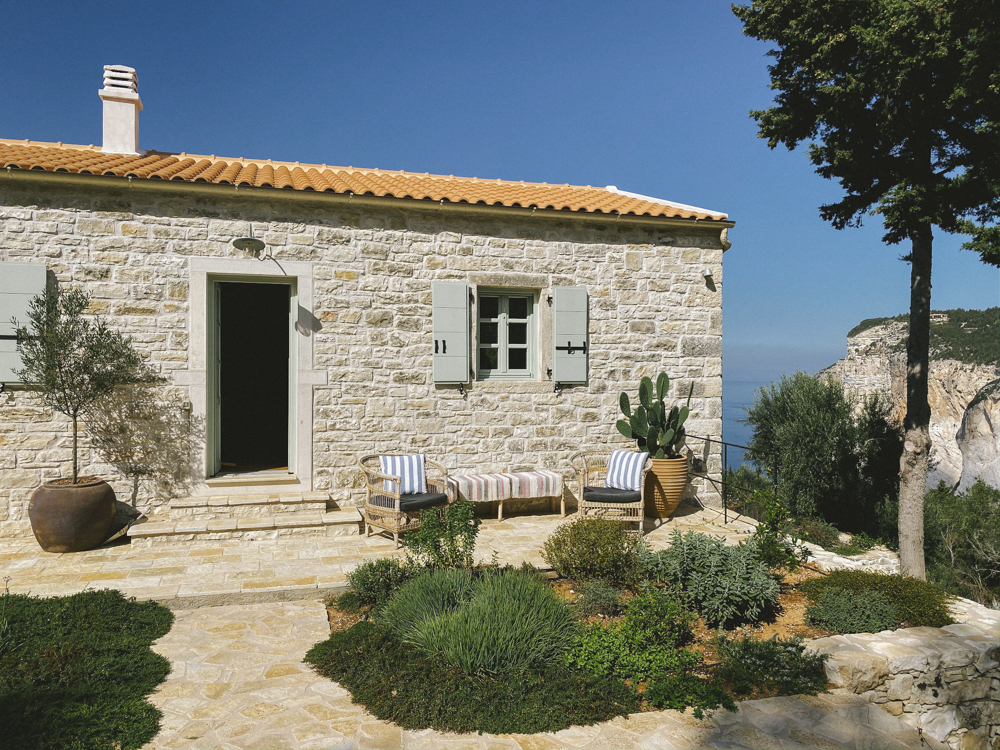 Welcome to Patroclus.
The garden winds down the hillside to reveal an outdoor kitchen.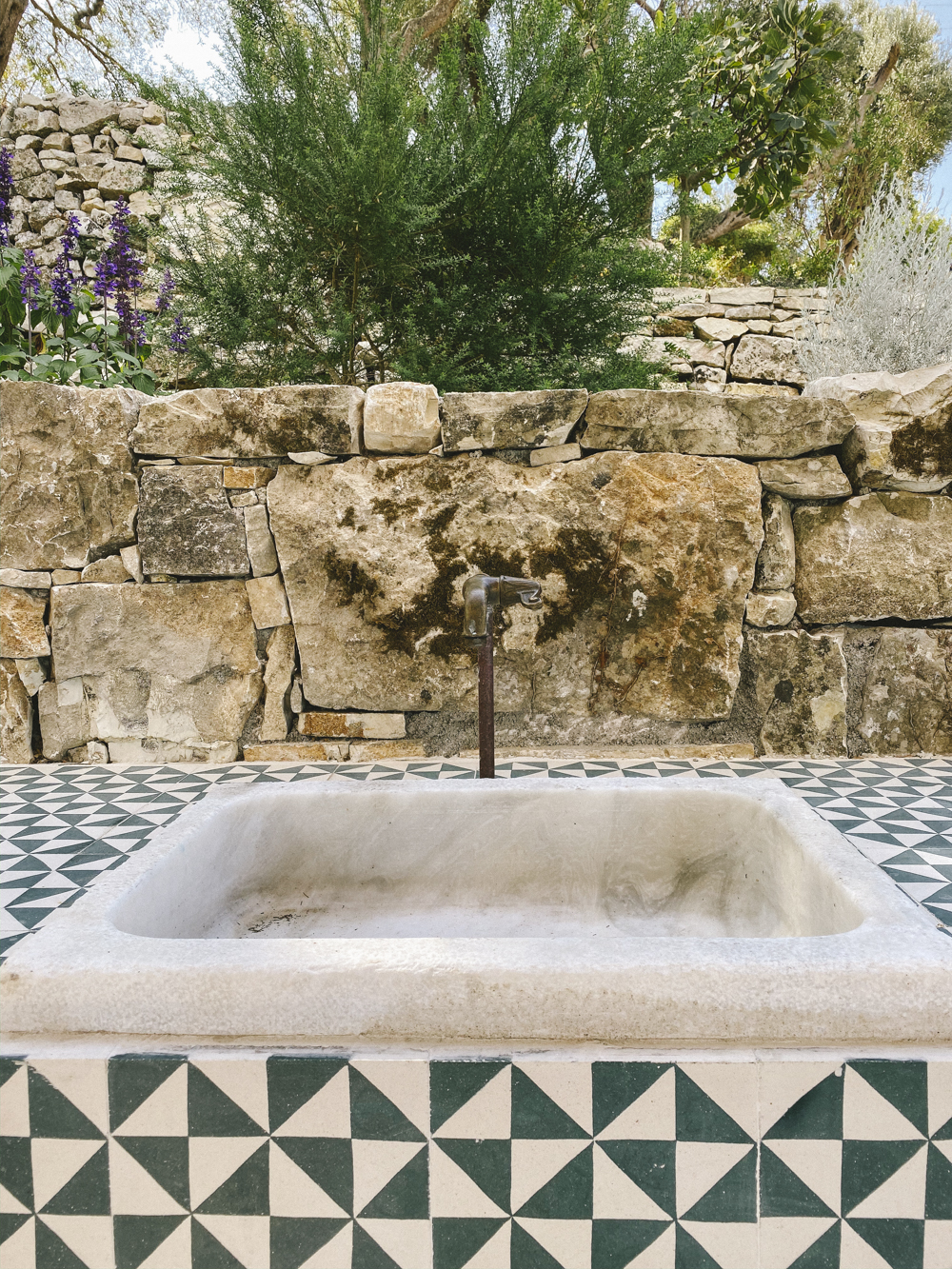 And an olive grove filled with fairy houses.
Just the spot for a couple of pixies to hang out!
I discovered Scott Williams earlier this year, when we went to Morocco and stayed in the most incredible home.
Naturally I couldn't resist spilling the beans and told you all about it. Well, their phones rang off the hook and eventually someone told them why!
It's a small company run from a little town near where my parents live in Somerset. Owned by a mother-daughter duo, no less! They hand pick the most wonderful homes and let them for the owners.
Long story short, they were so grateful for our surprise visit that they got in touch to say thank you and said if I ever needed to escape, I should let them know.
So with the most miserable of forecasts looming and my husband out of the house for weeks filming a new movie, the winter blues were starting to creep up on me. I dropped the marvellous Flo and Victoria (who are just as close as mum and I!) a message in a bottle. "Help!"
They said "how about Paxos next week?" and offered us Patroclus in return for a few Instagram posts that they could use. (Funny, as Instagram is how I found them in the first place!)
We dived right in.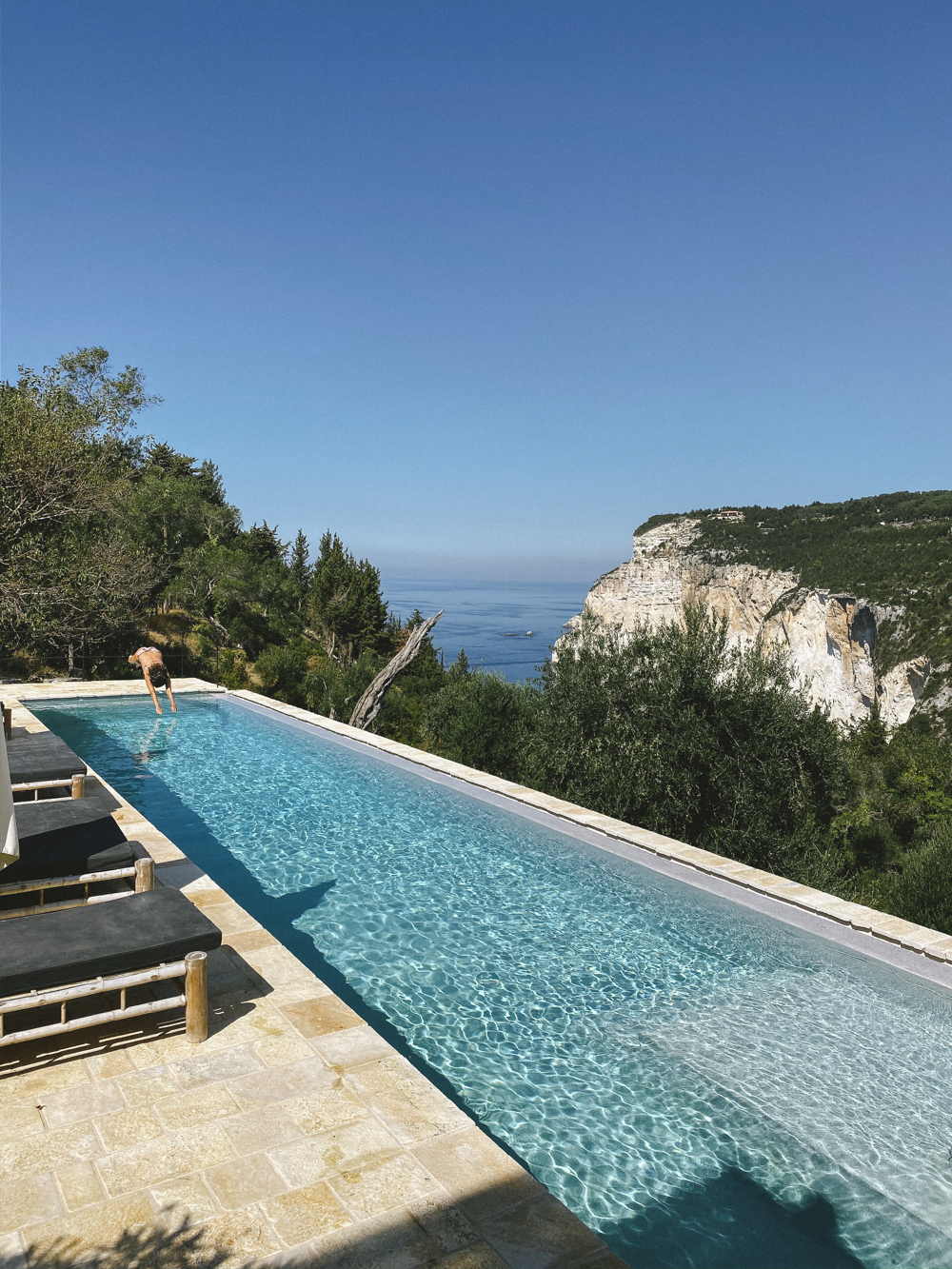 And breathed a sigh of relief to be off on a new adventure.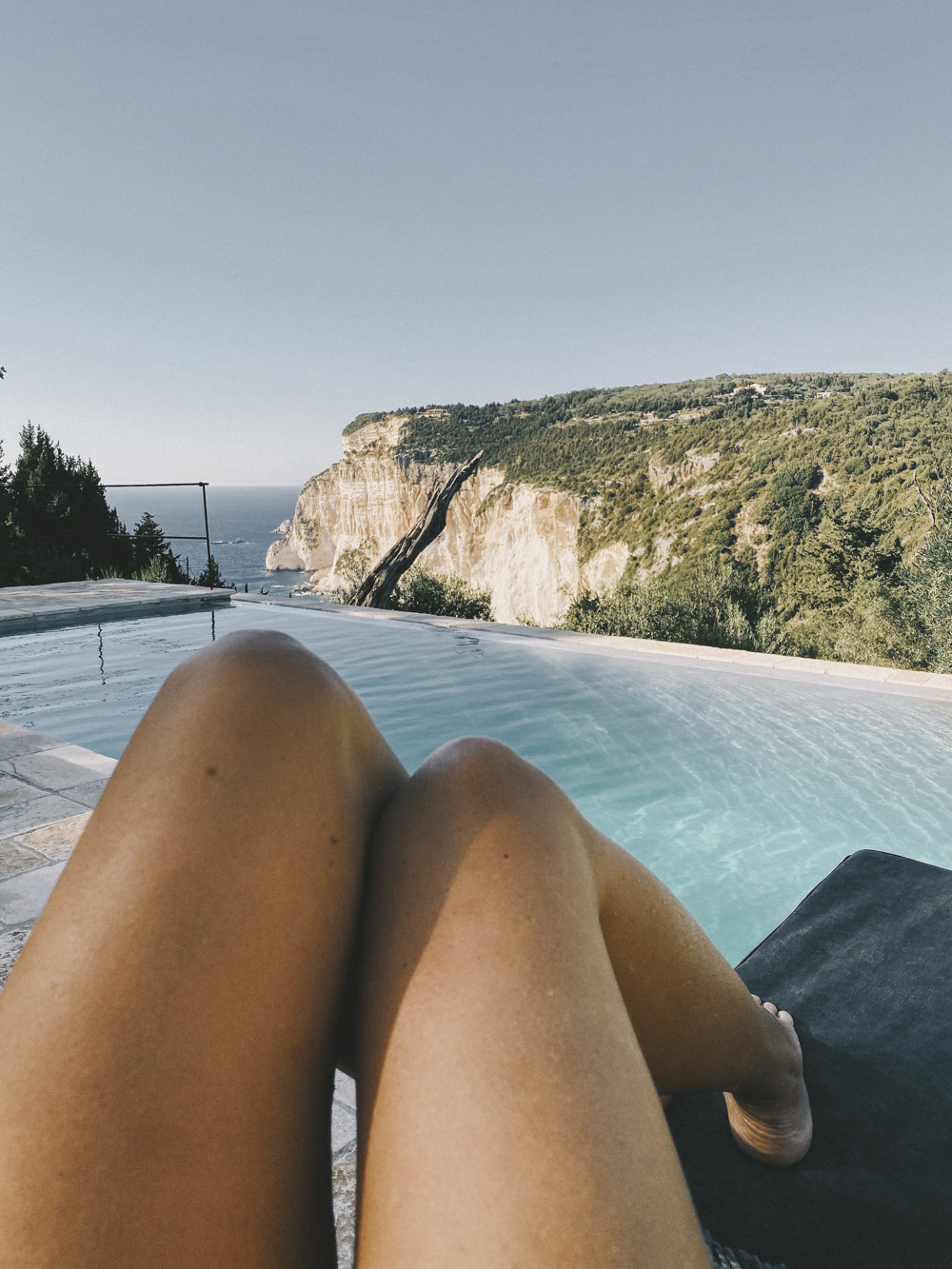 We explored the length and breadth of the little island, and used the house (situated half way up it) as a base.
An extremely relaxing, peaceful base.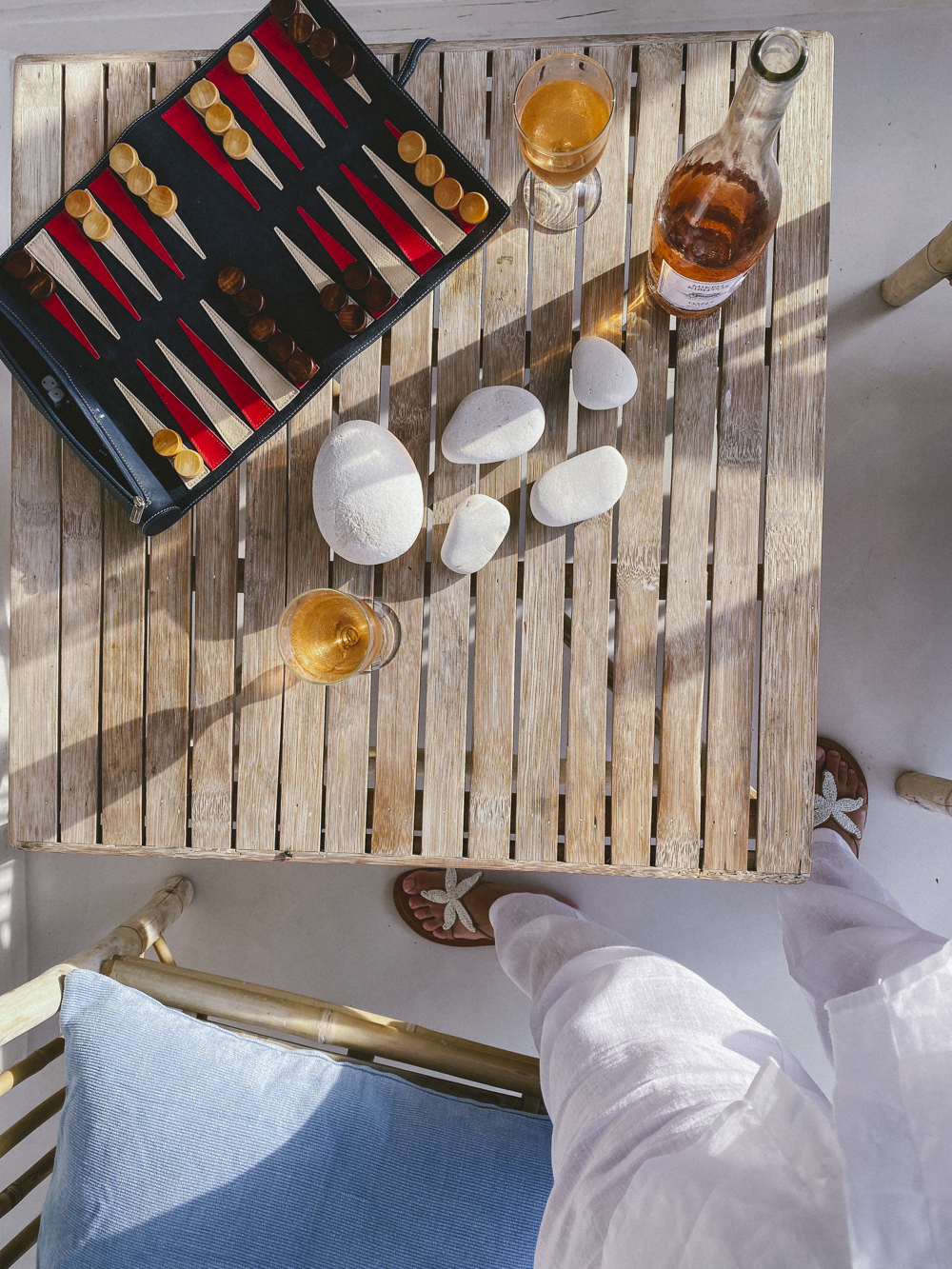 White linen co-ord (ok… they're pyjamas but no-one has to know!)
Headband // Tassel earrings // Cuff // Starfish sandals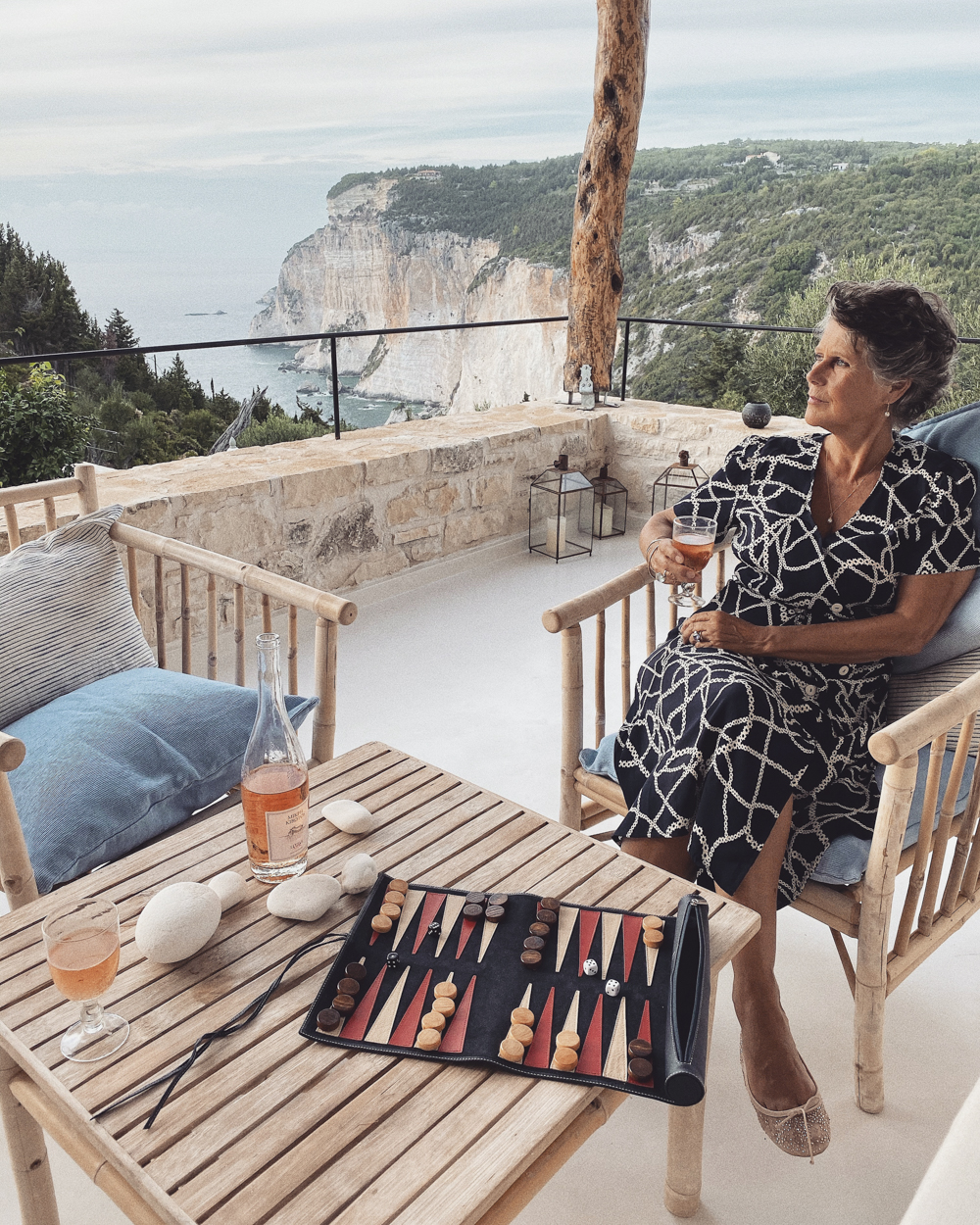 A short walk away we found Magazia.
A little hamlet filled, it would seem, exclusively with restaurants.
Sweet little places serving classic Greek food.
And a couple of wine bars.
Which we would enjoy before heading home…
…to watch the show.
As the sun set over Erimitis Bay.
Which in itself is well worth a closer look.
If you climb down through the olive garden, you'll come to a tumble-down track.
It leads down and down, through the most un-Greek of landscapes.
Down.
And down.
And down.
Just about when you're convinced you've entered the Labyrinth and you're not getting anywhere at all, it opens up to the most spectacular view.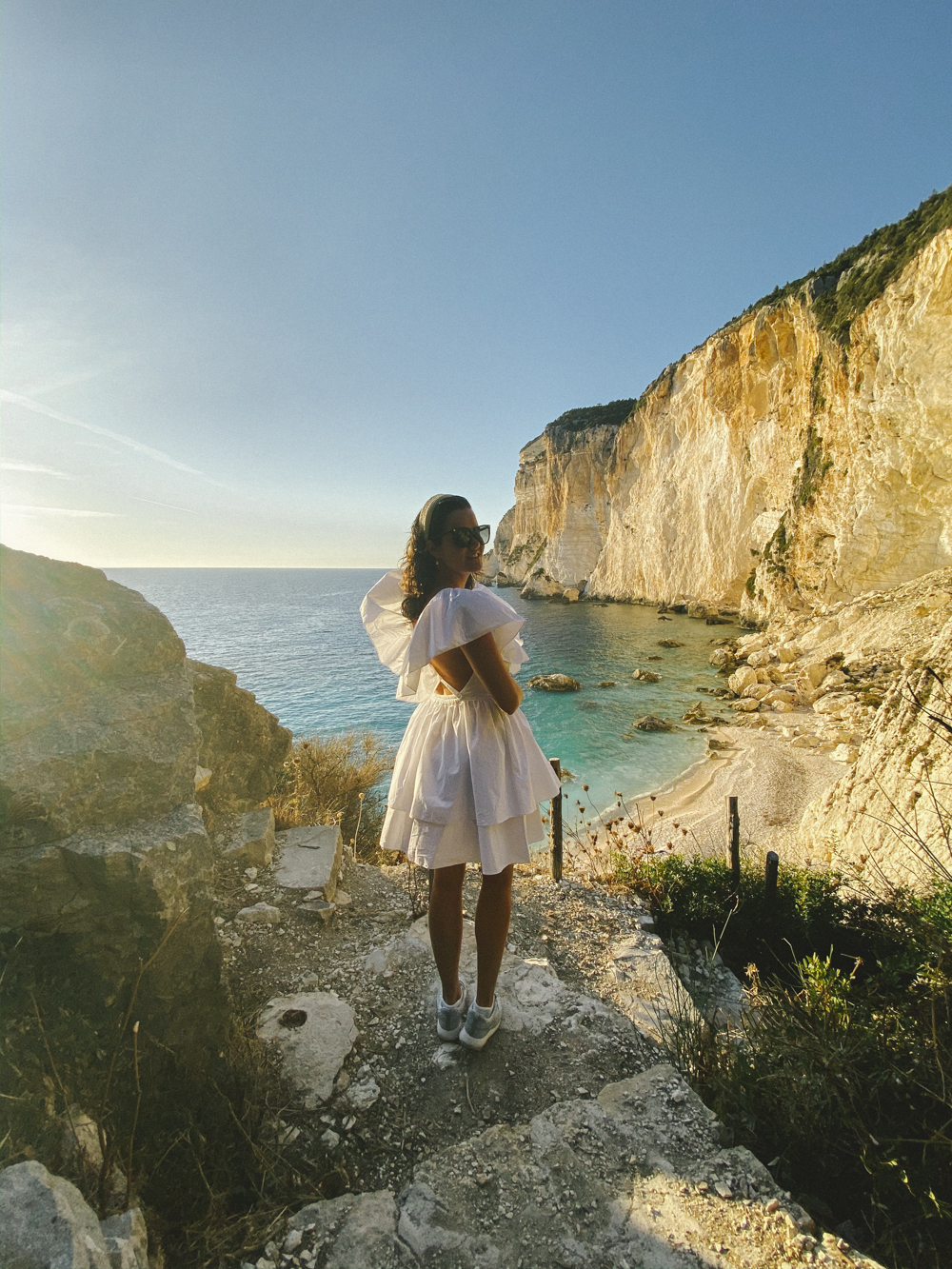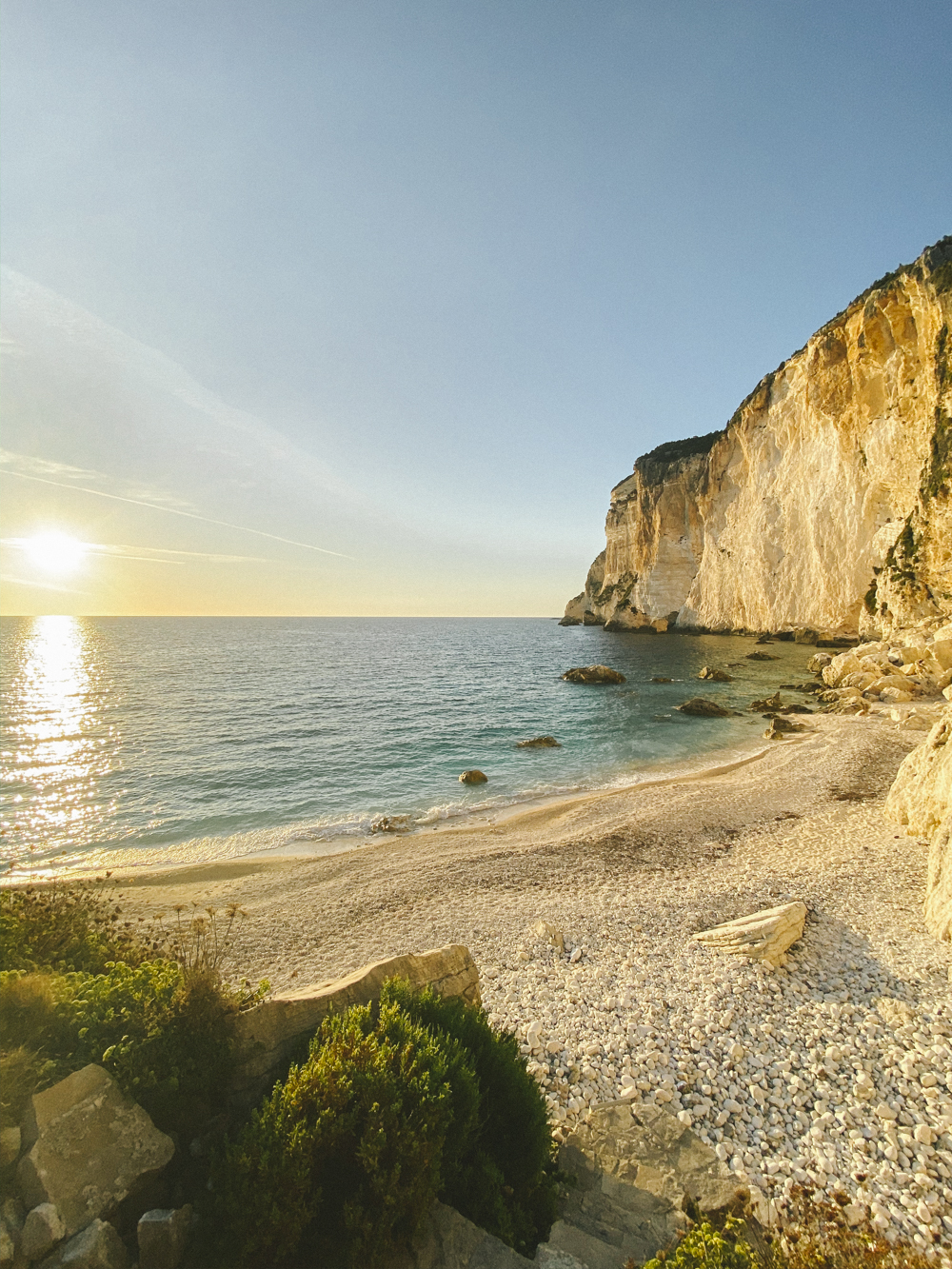 The white pebbled bay, with it's towering cliffs and a completely private viewing of the last drops of the day.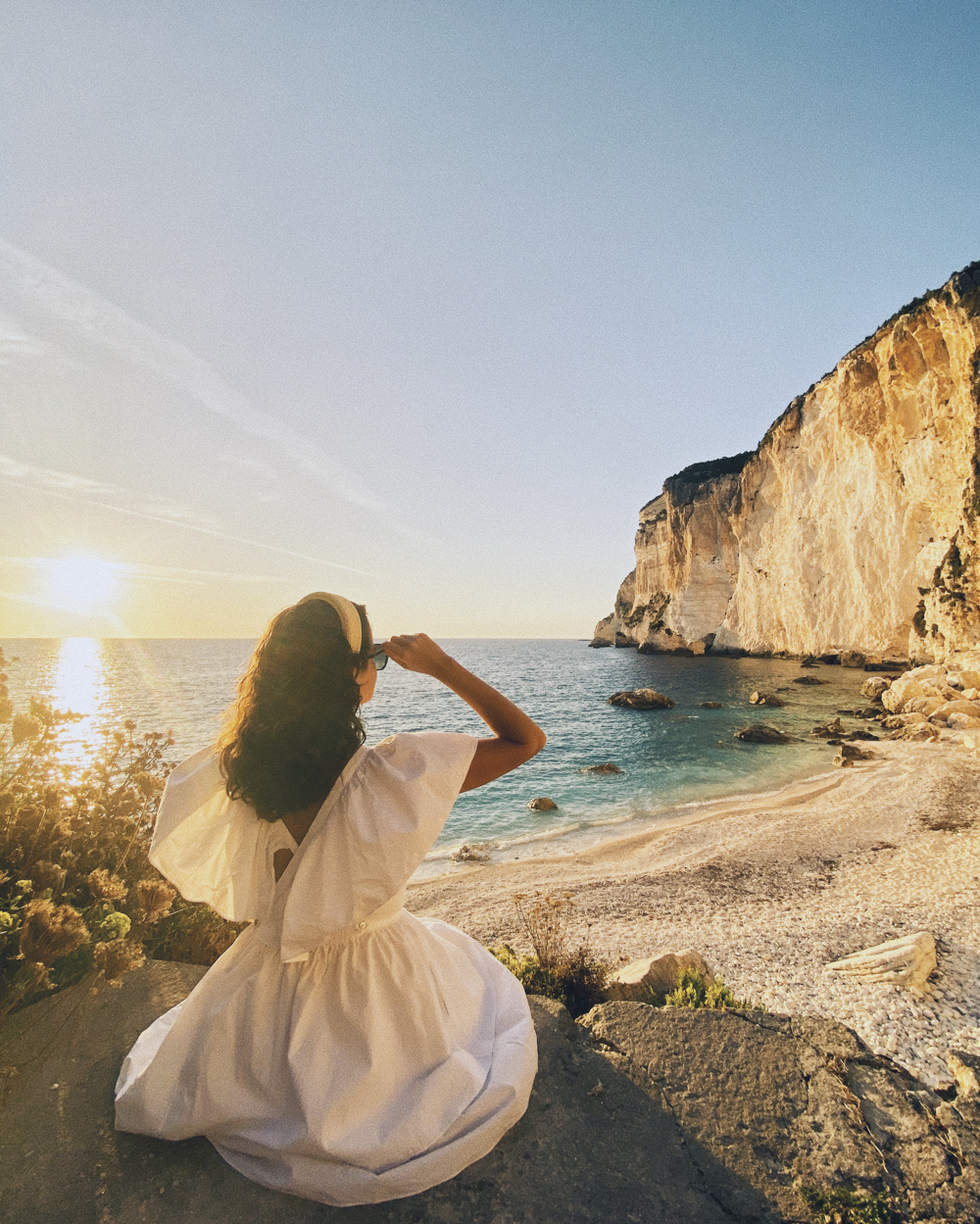 The whole place to yourself!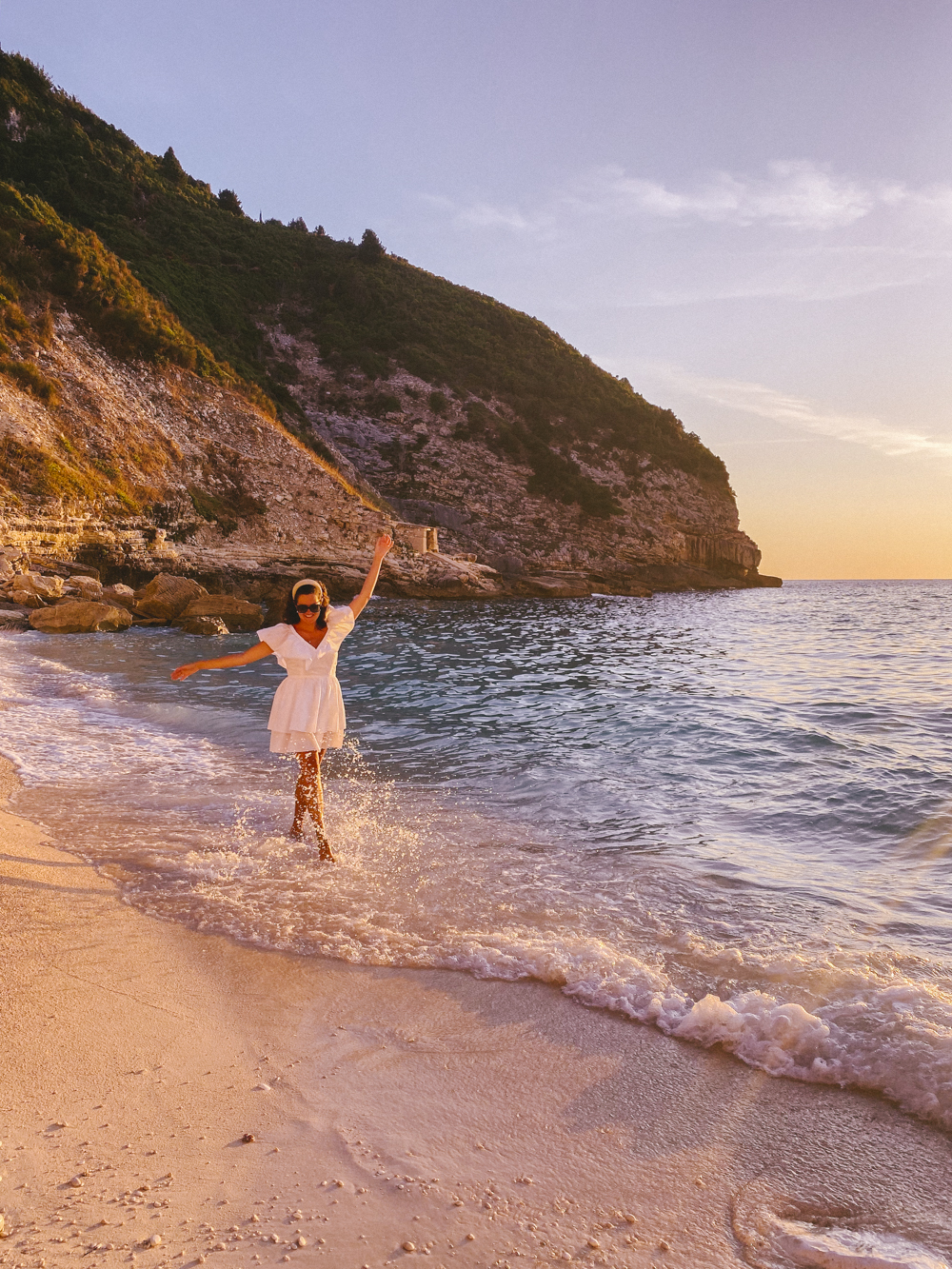 It's a long climb home.
But once you're there you can cool off in the most magical of ways…
…it feels as though you're swimming through the sunset itself.
Just a little bit of Greek magic.
Nitty gritty –
We flew from Heathrow to Corfu. Grabbed a taxi to the port, took a boat to Paxos and picked up our hire-car once on the island. I organised it all through Scott Williams, and then paid the relevant parties in cash. You need to take a lot of euros! (NB. Always buy currency before you get to the airport.)
Villa Patroclus was very simple yet stunningly beautiful because of its location. It's not child friendly and defo not a good choice for toddlers. It would make a great choice for a romantic getaway for two, a couple of couples, or a small grown up family.
You need to hire a car and driving can be a bit stressful as the roads are "everyone breathe in!" narrow.
I have lots of blog posts planned that will tell you more about the island, but I will say that we fell completely in love with it, and it made the most incredible autumnal getaway. If you want a drop of sunshine this time next year, I can't recommend it enough. In fact I'll probably see you there!
More soon…