Our next adventure was to something of a Cotswolds institution.
If you live in London you've probably walked past a Daylesford Organic a couple of times, maybe popped in to join the crowd of lululemon clad yummy mummies on the hunt for kale juice.
Well, this is the mothership.
Daylesford's farm, complete with picture perfect grocery shop, flower stand, coffee shop and restaurant.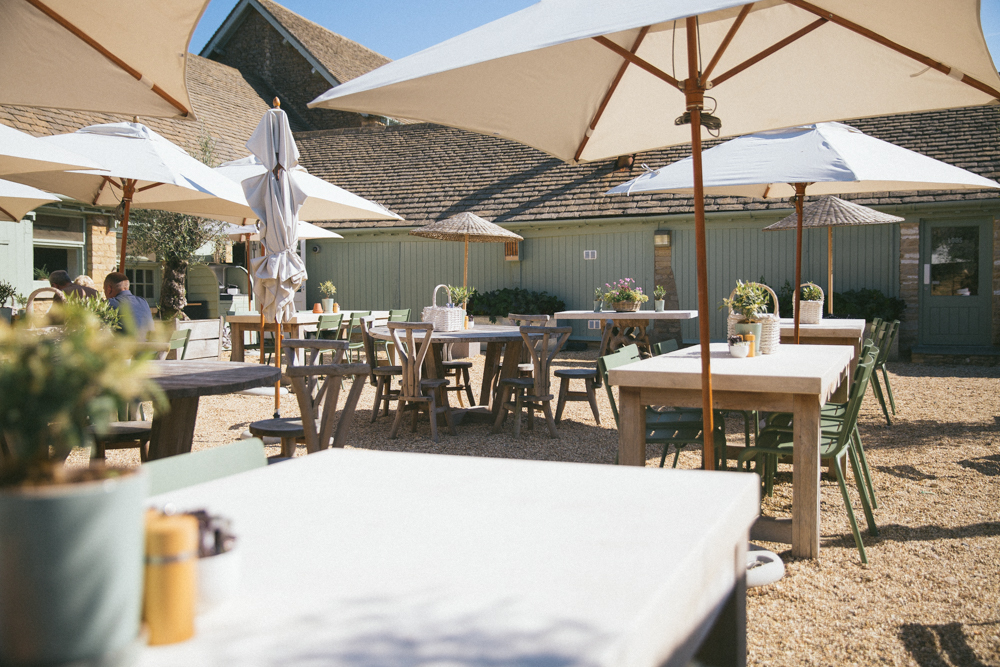 Expecting a heaving weekend crowd, we got there relatively early.
Nabbing a couple of seats in the sunshine and ordering up a storm.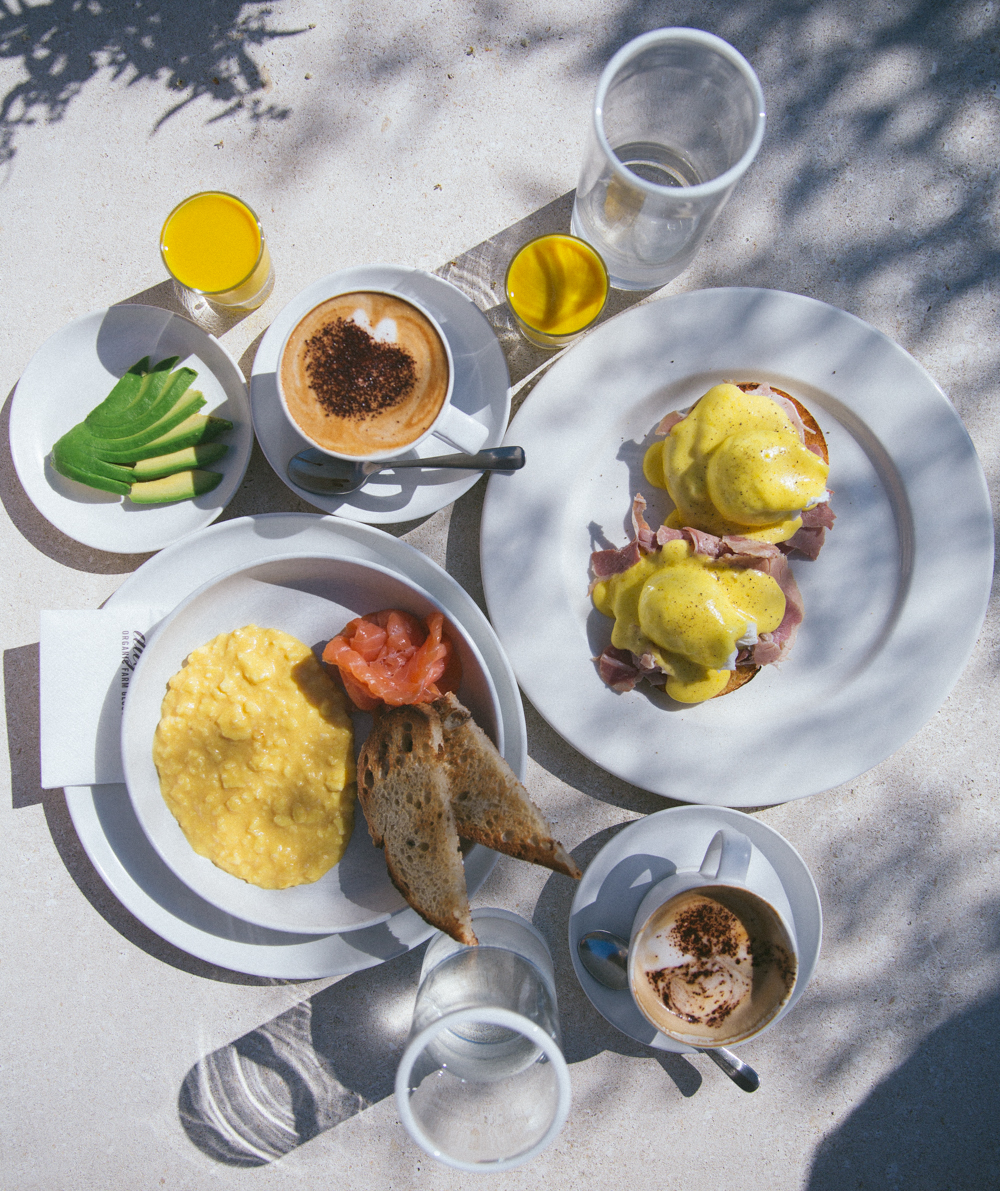 Eggs Benni for him, a perfectly soft scramble for me, with the best smoked salmon you'll likely ever taste, avocado and soon to be very buttery toast.
Topped off with a fiery turmeric and ginger shot.
After breakfast we explored a little more of the property.
Stumbling into homeware heaven…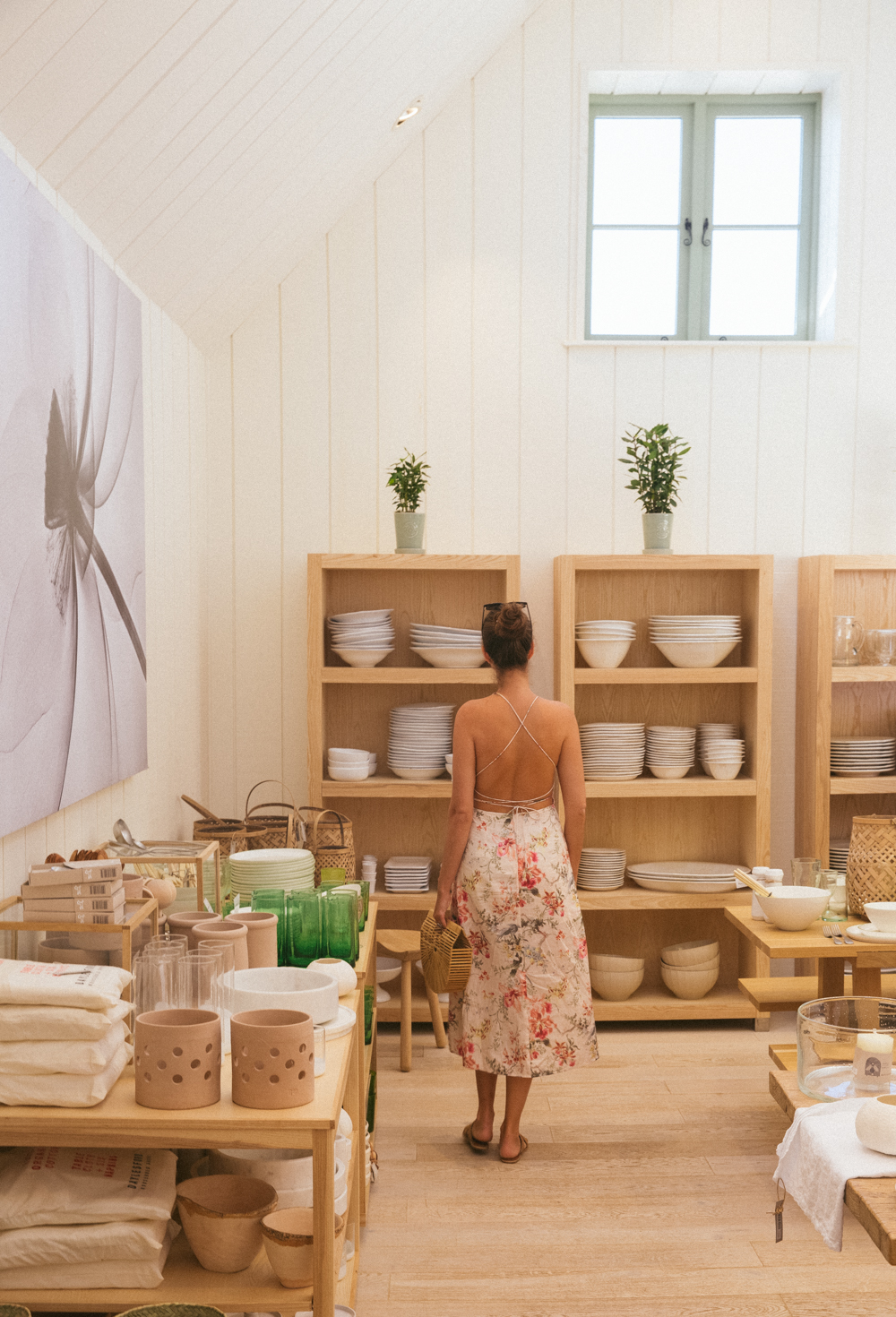 …through into the florist…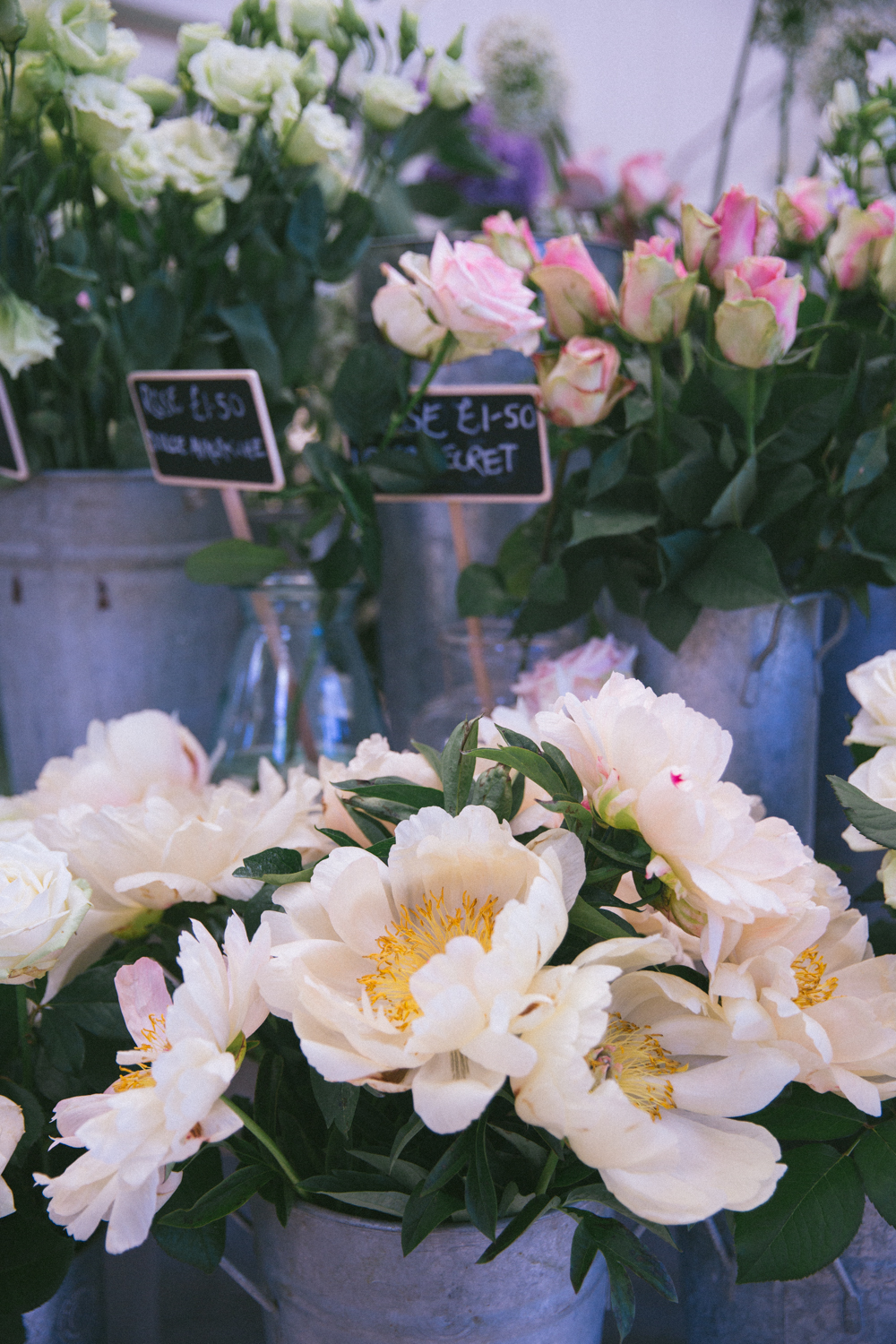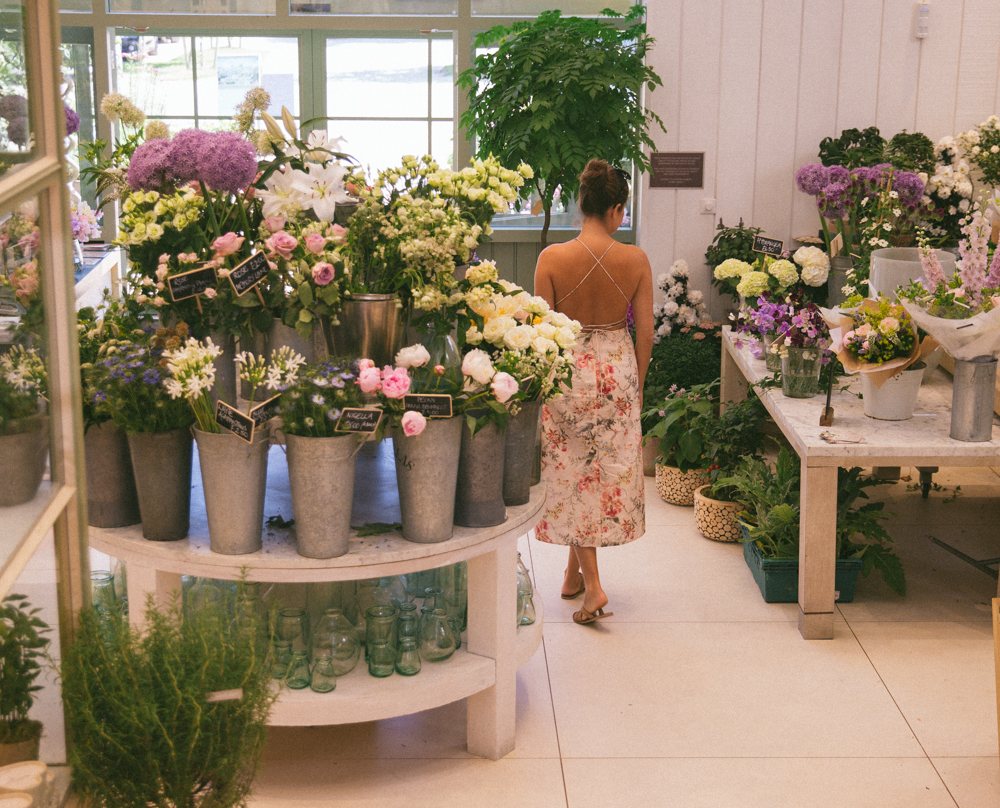 The air thick with the smell of sweet peas and cut grass.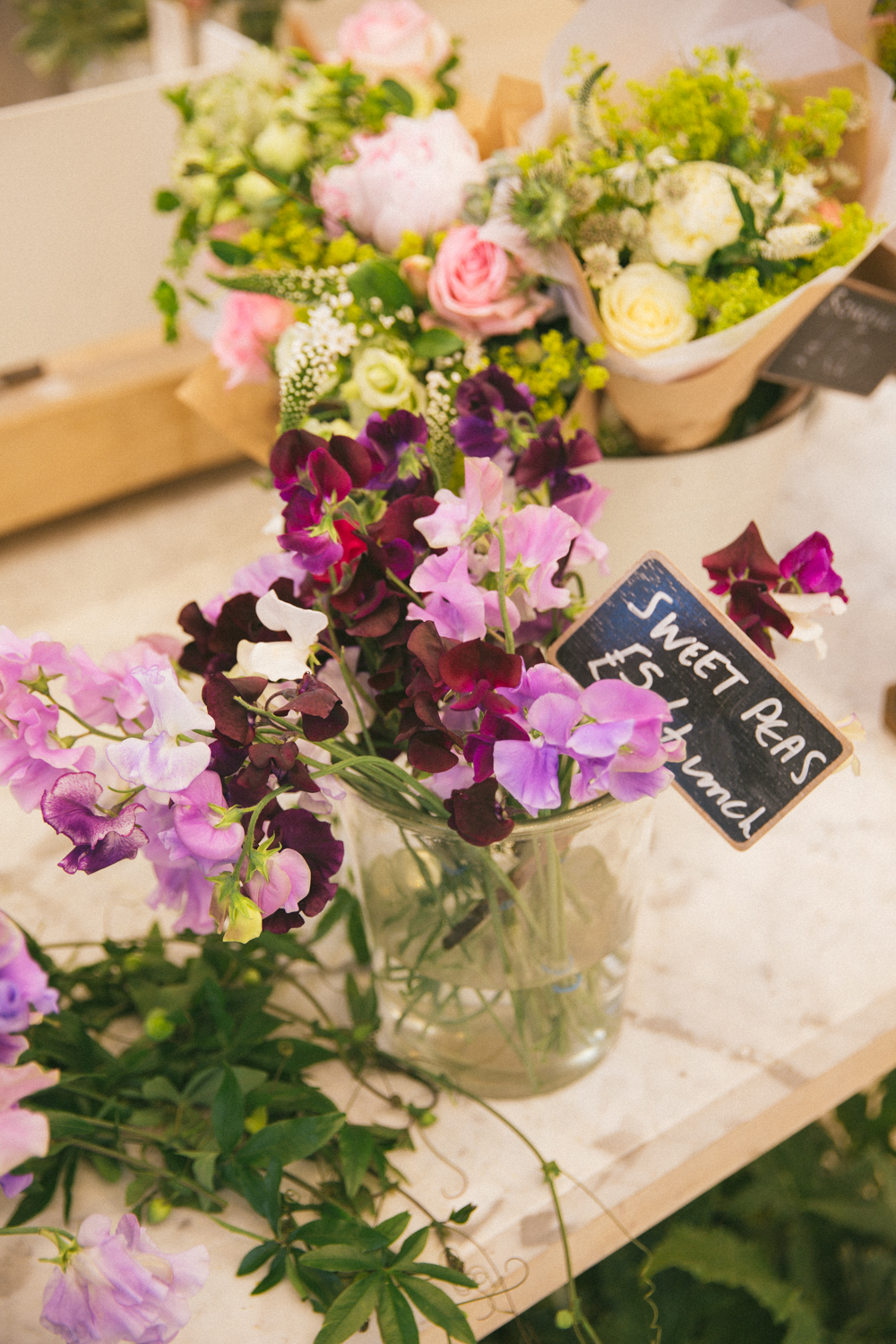 …and on into true heaven…
The cheese room!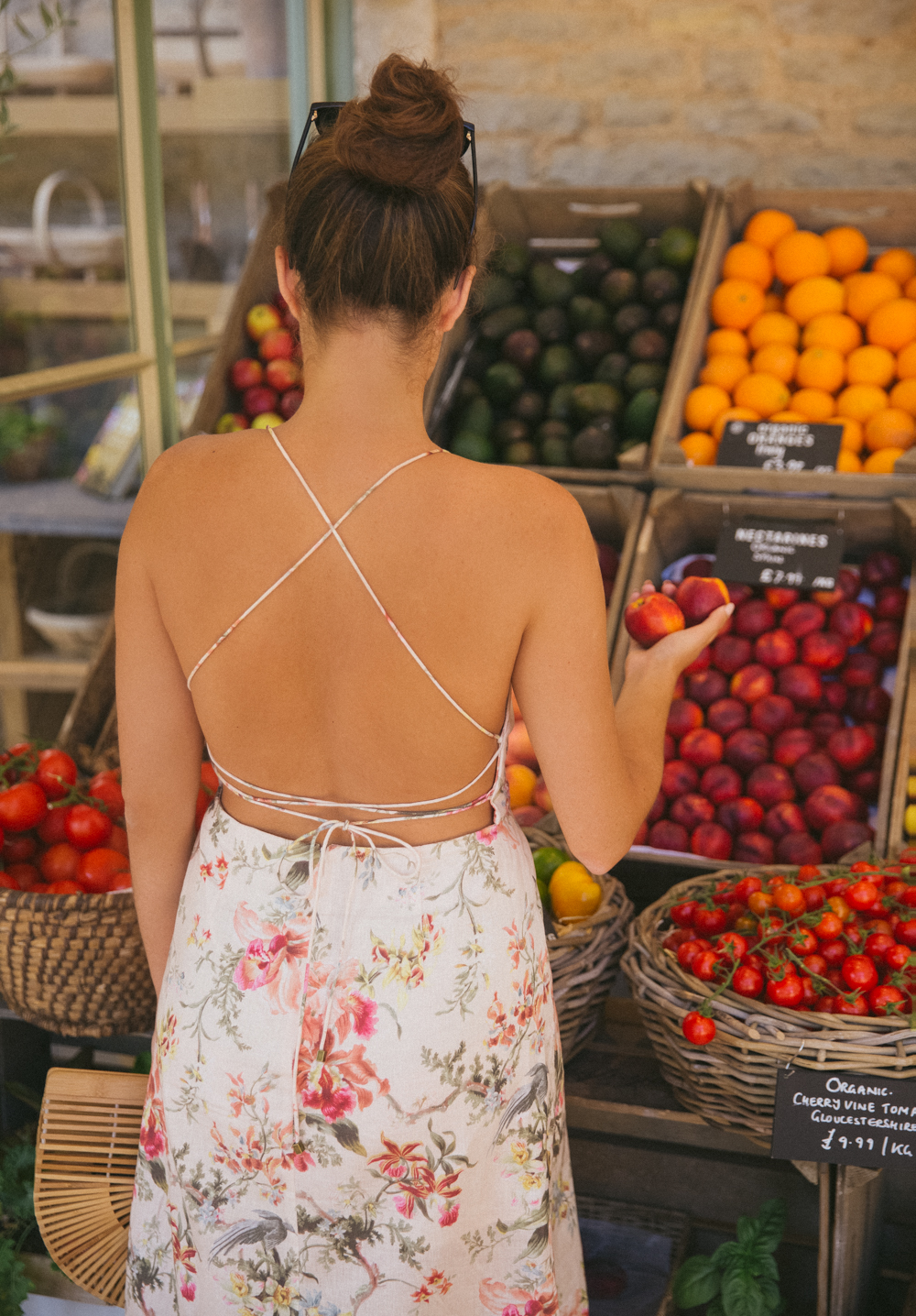 We stocked up on bits and bobs for a picnic.
I then had to be dragged away from the lupins.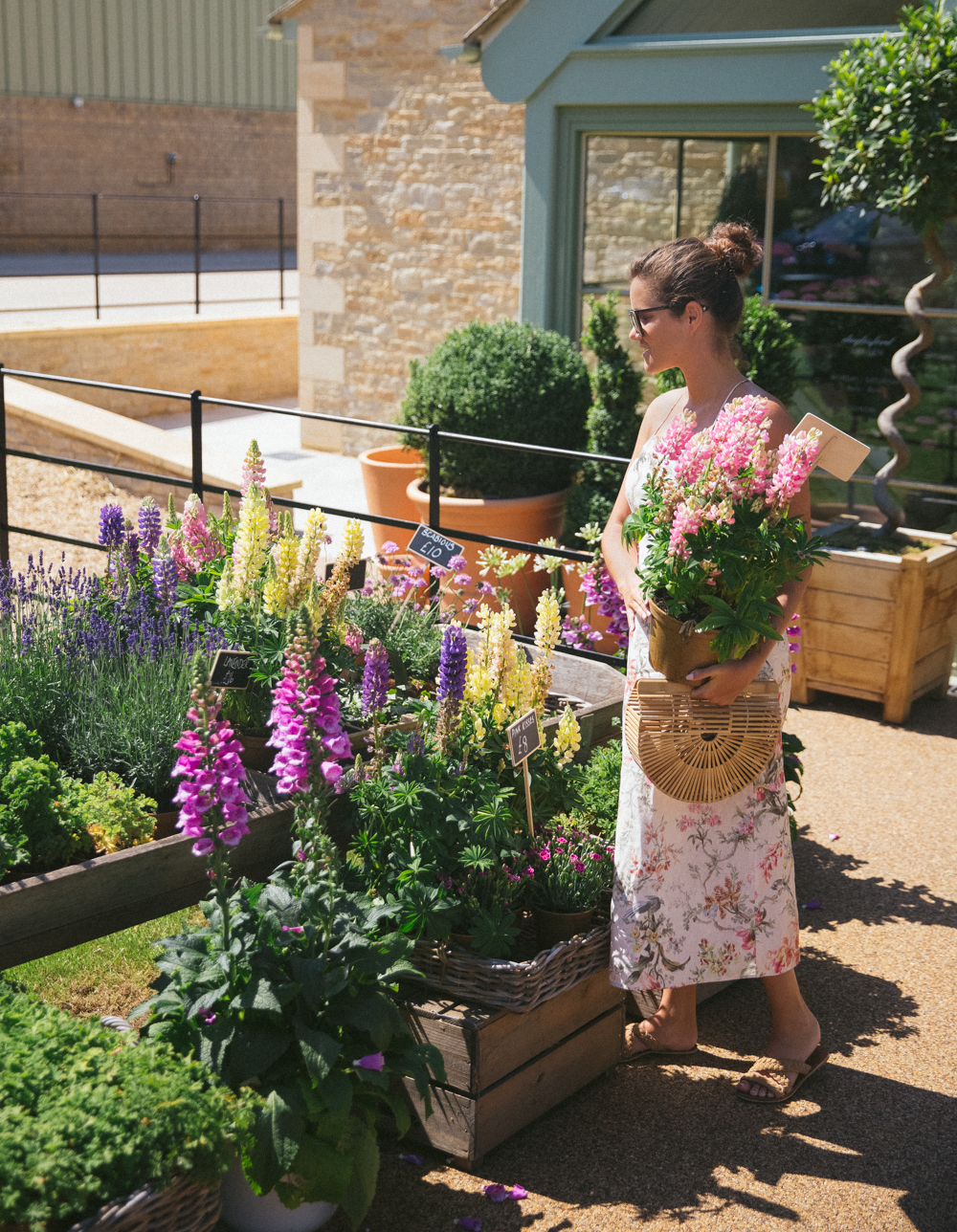 Apparently not practical picnic accoutrements, who knew?
And we raced off into the countryside.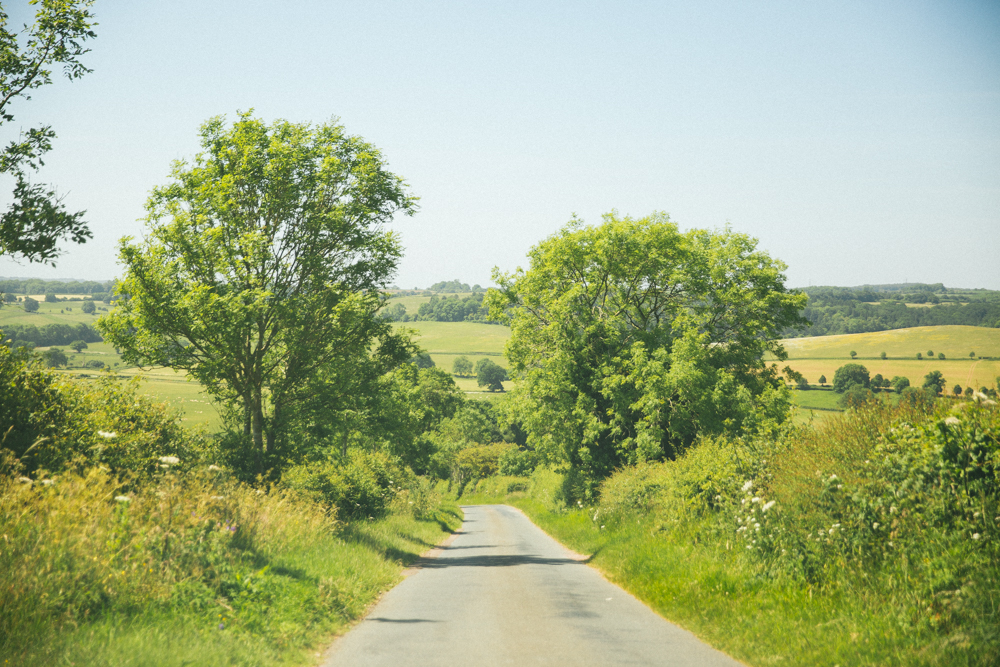 There were a few more restaurants and villages we were keen to check out in the area, but decided that the weekend crowds would be too much for us, so a picnic would be better.
A secluded spot only overlooked by one or two particularly curious neighbours.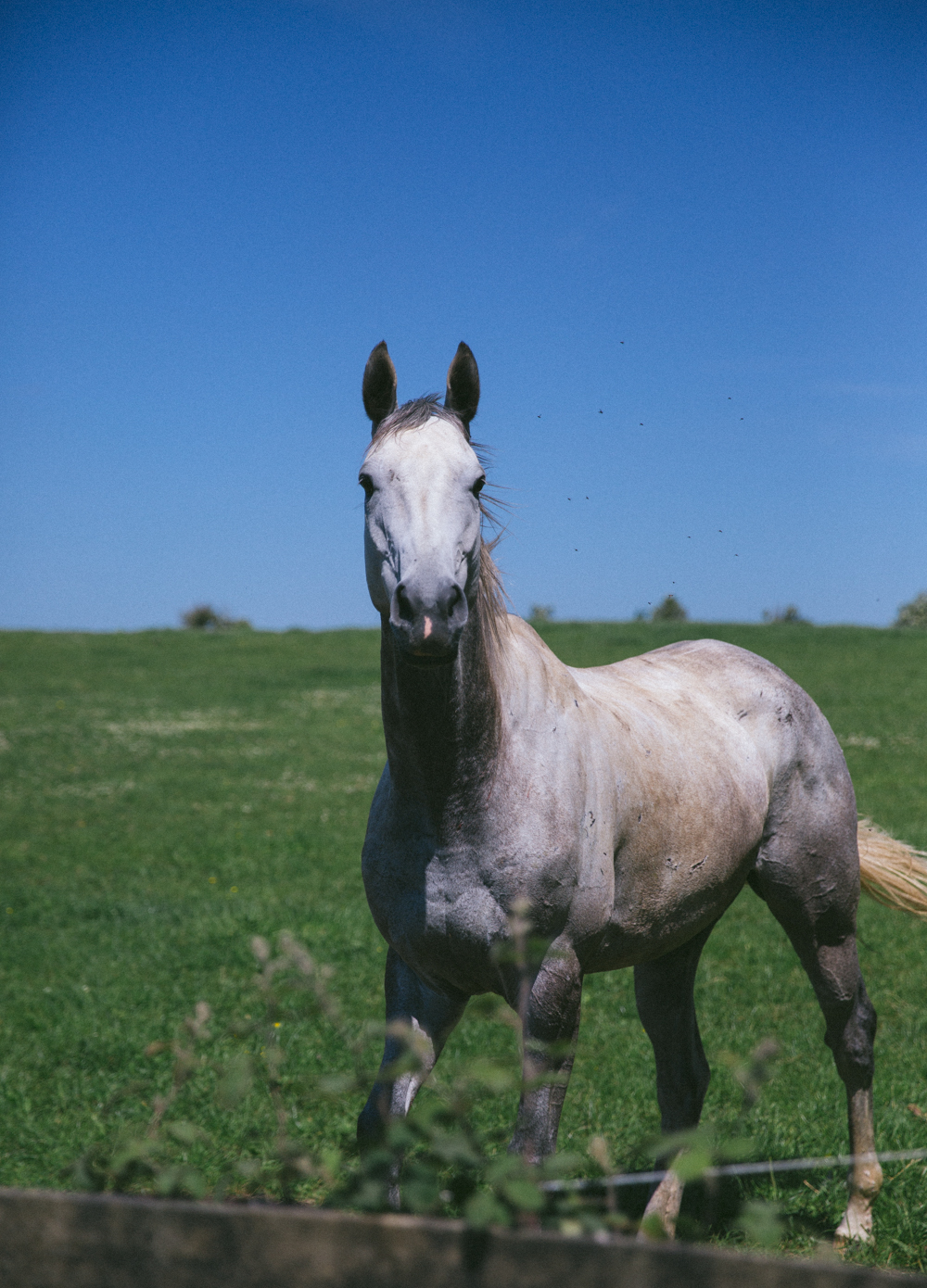 A wildflower meadow fit the bill nicely.
We abandoned the car and made for the middle of the field.
Claiming just a little of it as our very own.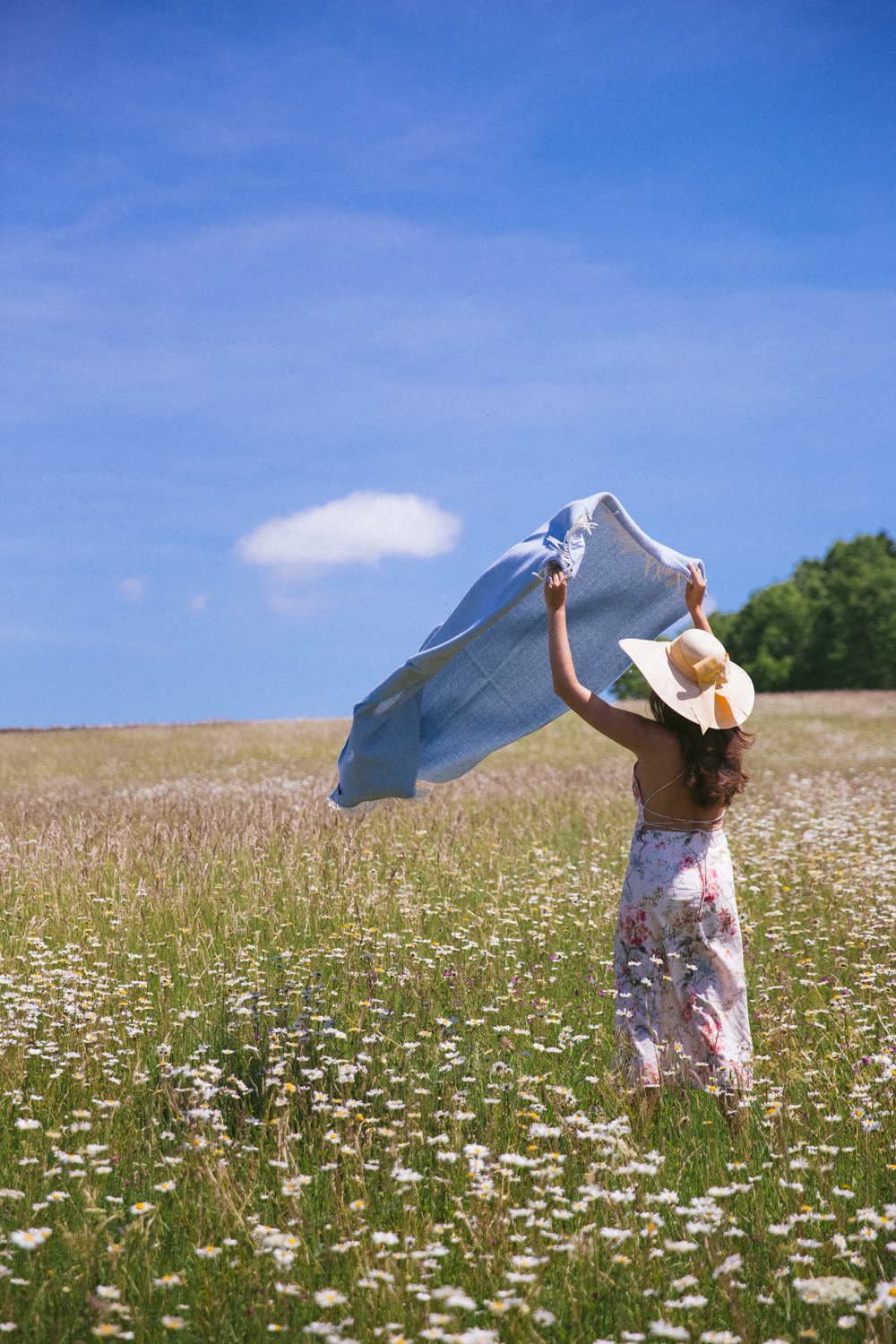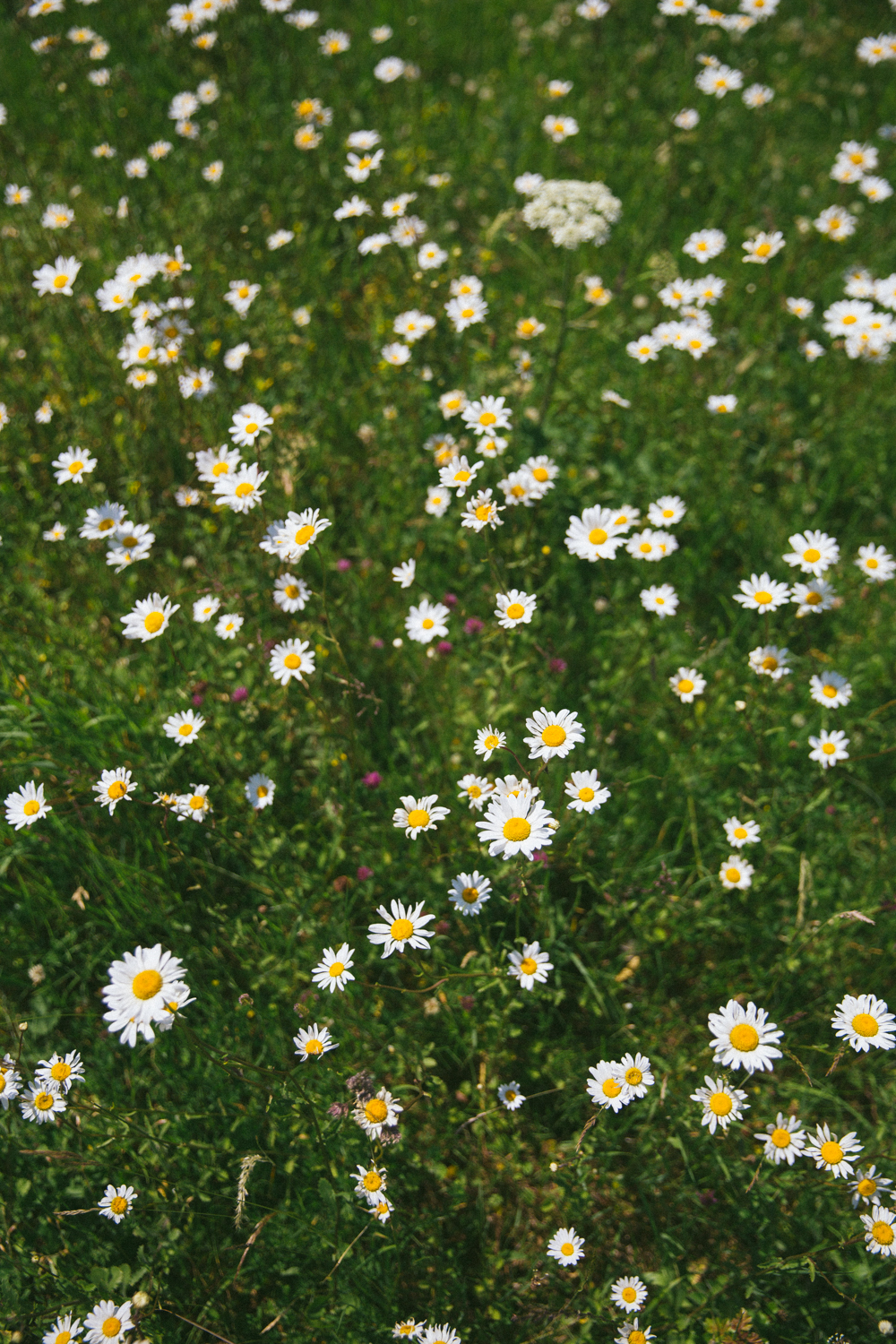 My fiancé with metaphorically itchy feet trundled off to explore, while I set up shop.
A basket filled with hastily gathered treats, unpacked into a sea of daisies waving in the breeze.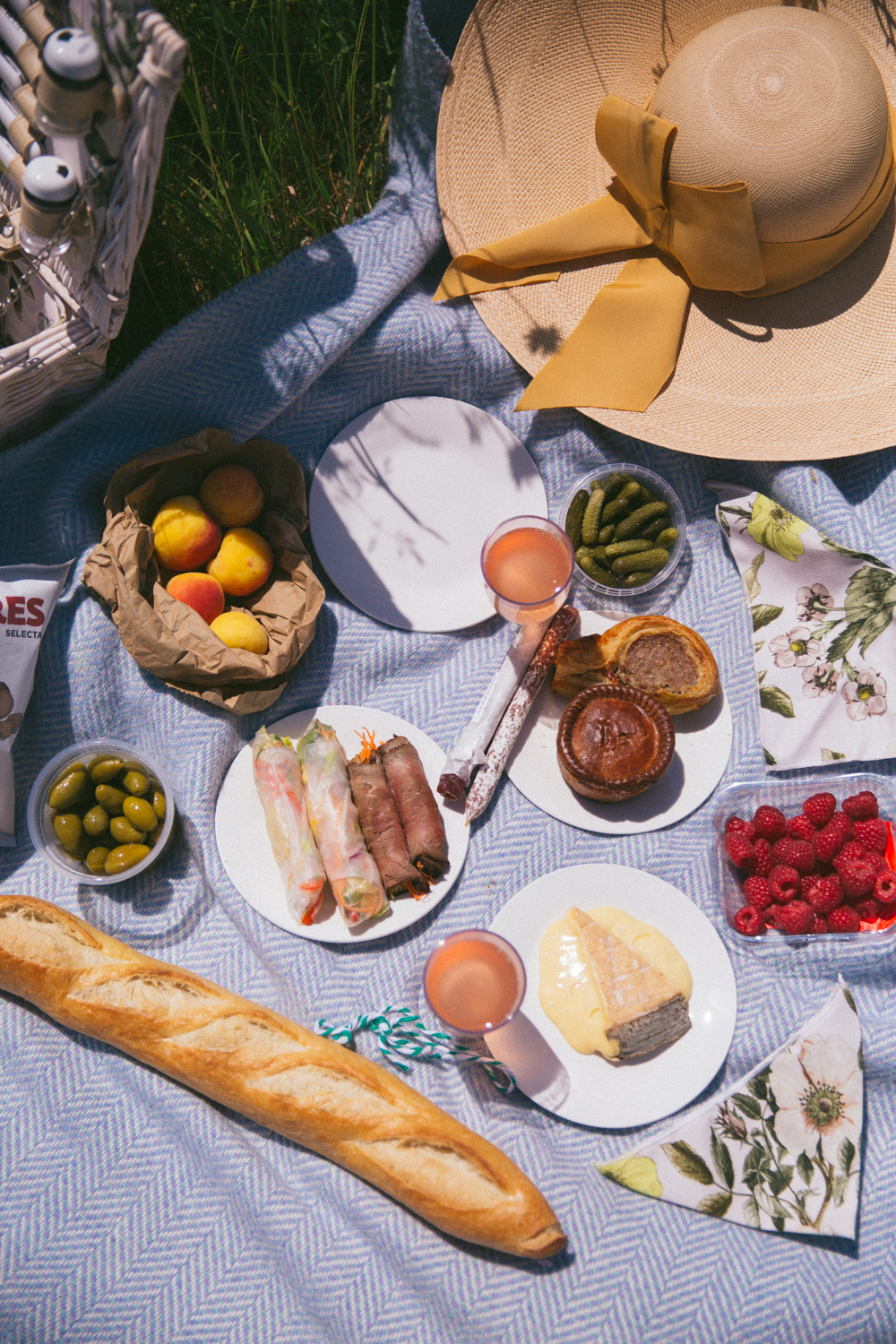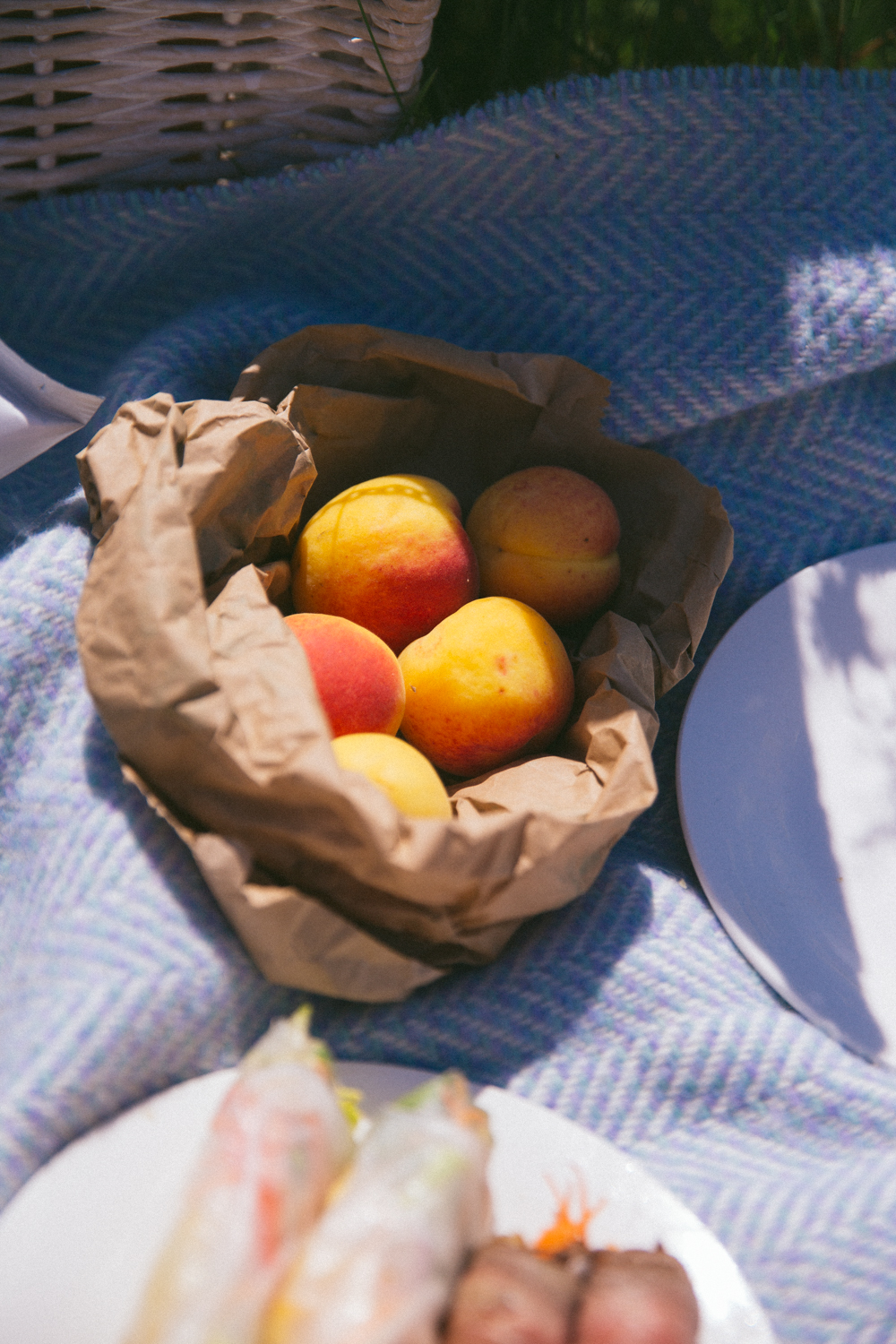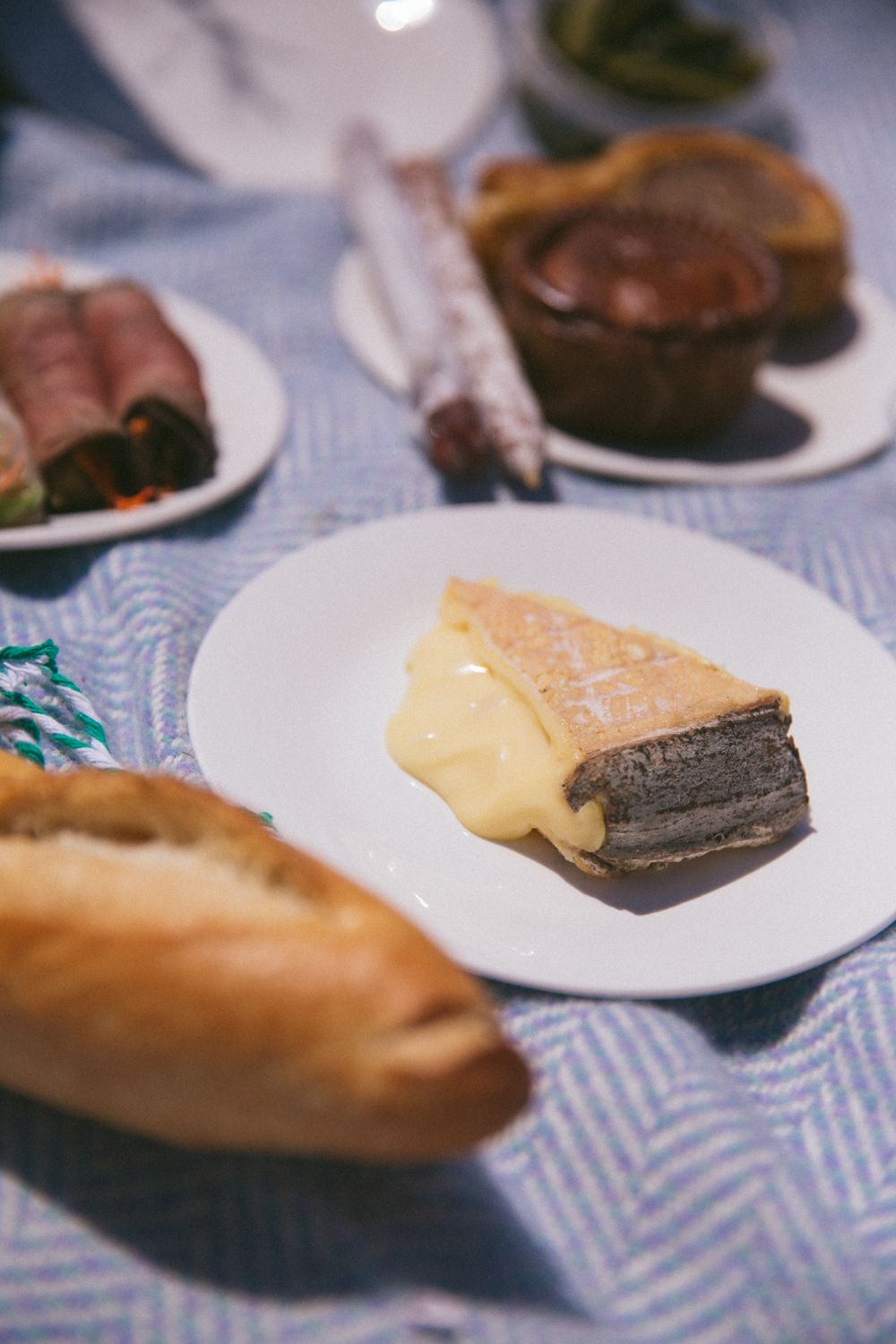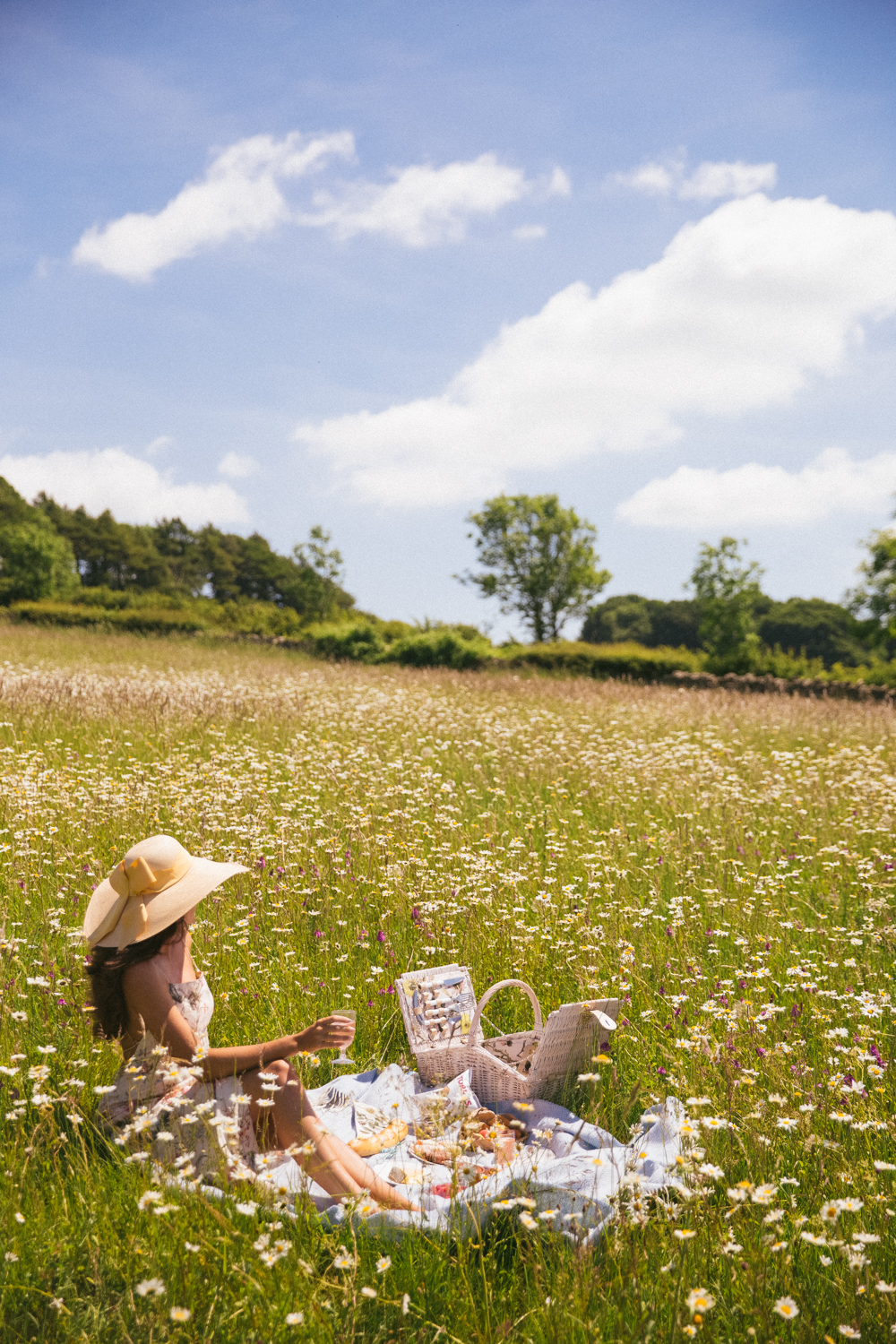 Sitting out under the warm mid-day sun, glass of pink fizz in hand, all of our favourites laid out in front of us.
I felt exactly like a Larkin (if you haven't read this book, do so this summer! I should add it to my Summer Reads post now I think about it…)
The perfect place to enjoy a British summer's day.
Straw hat with yellow silk ribbon – Highst option
Ad - Shop this post