The next village on our "to explore" list was Stow On The Wold.
Another sleepy postcard town complete with tea shops, galleries, pubs and antique shops galore.
Starting with a visit to a church that felt like something more at home in Game of Thrones, than this pretty little village.
Yew really have to see it to believe it!
We strolled out through the ancient church yard and into the town.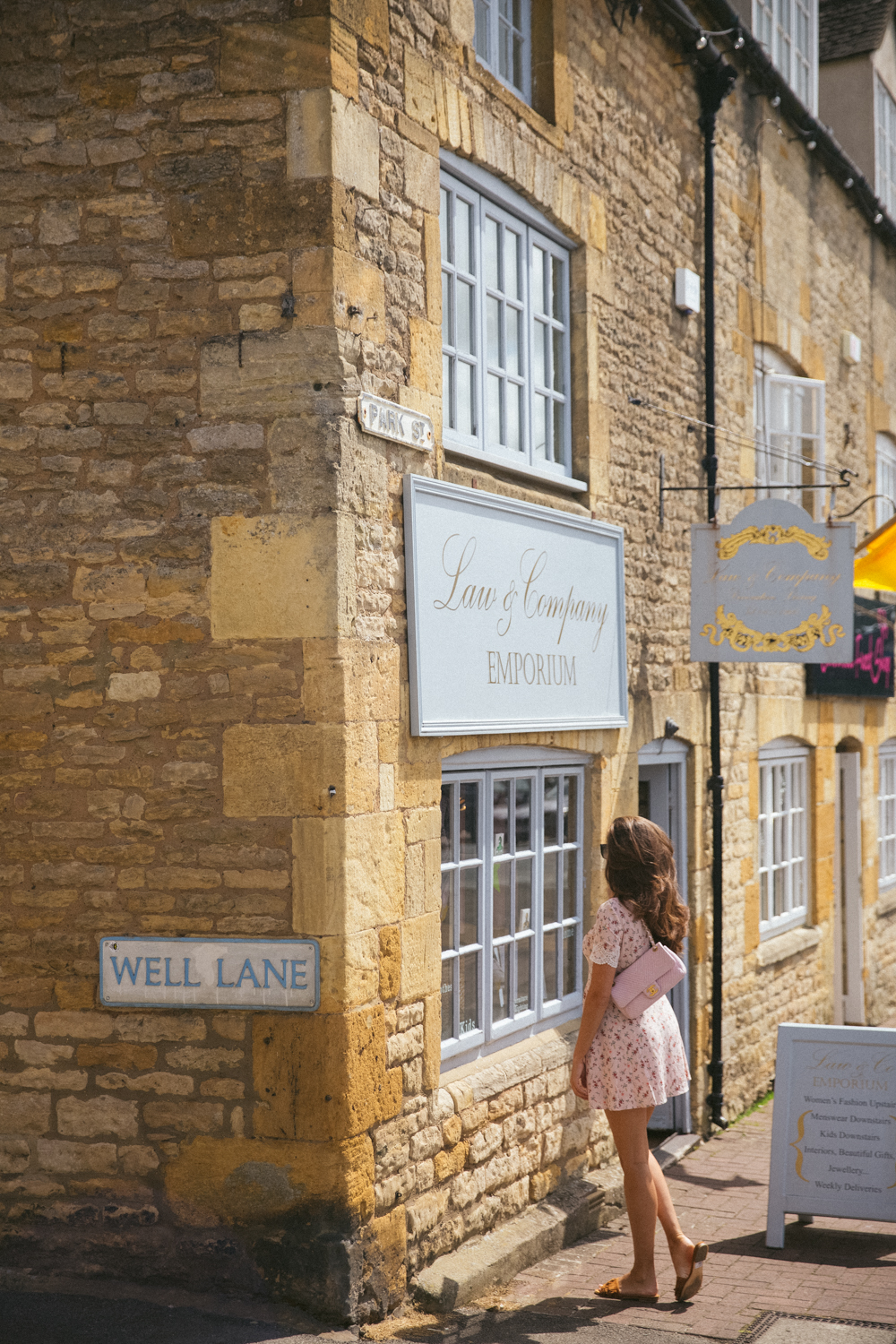 Where we caught up on a little window shopping, a spot of antiquing and just a little dream-house hunting.
I'll take this one, thanks.
And not just because of the name…
This town was made for lazy wanderings!
A place to pick up a book or two and stop to smell the roses.
Pink Chanel bag // Fringe sandals (half price)
Ad - Shop this post