I always appreciate a good book recommendation.
Particularly the sort that involves frantic flapping and "oh my god, haven't you read _____?"
Those are the best.
So I thought I'd share a few of mine, just incase you're in need of one or two.
One: The Power by Naomi Alderman
I really cannot recommend this book enough. I bought it on a whim and wasn't really expecting much but loved it.
The concept sounds a little odd and far fetched, teenage girls around the world suddenly wake up to find they have these powers – electricity that shoots from their hands. The rest of the book follows what happens to the world in this new reality.
I really don't want to give too much away because it would spoil it, but even if you think it sounds like something you wouldn't like, give it a go. I promise you will and by the end your mind will be blown.
Really very very clever, without being boring about it,
Two: Sapiens: A Brief History of Humankind by Yuval Noah Harari
A truly fascinating (non-fiction) look at our history, right back to the very beginning. From the very first chapter you'll start to question every part of your existence upto this point.
I talk about this book almost constantly and think about it all of the time. It may have sent me spiralling into an existential crisis, but we won't hold that against it!
Read it, absorb it, but feel free to question it. While I think he gets a lot right (and will give you a new perspective on almost everything) I do disagree with some of his thinking.
A brilliant book for people who don't even think they like non-fiction books. As far from a textbook as you can get.
Three: The Handmaid's Tale by Margaret Atwood
An American classic which I had never heard of until this year. I devoured it.
A dark, dystopian tale which I'm not sure how to explain without giving it all away. Atwood's ability to explain things which live only in her imagination and she could never have experienced truly chilled me to my soul. A remarkable work of fiction that you'll find hard to put down, and offers up some pretty scary food for thought.
Current events make it feel scarily plausible.
Not a light hearted summer romp, so avoid if that's what you're after!
Four: The Keeper of Lost Things by Ruth Hogan
A really beautiful, tender book. Heartbreaking in parts, but lovely.
I got sucked in and read the whole thing in one afternoon, unable to tear myself away. I sobbed for a good hour afterwards!
Very, very much enjoyed the final Great Escape reference. (You'll see.)
Five: The Kind Worth Killing by Peter Swanson
Murderous, twisty, compelling, easy read.
Six: The Truth about the Harry Quebert Affair by Joël Dicker
I only meant to recommend five books, but I also feel like I might have told you about this one before so it doesn't really count.
Very good murder mystery, rich characters, clever plot.
A good beachy page turner.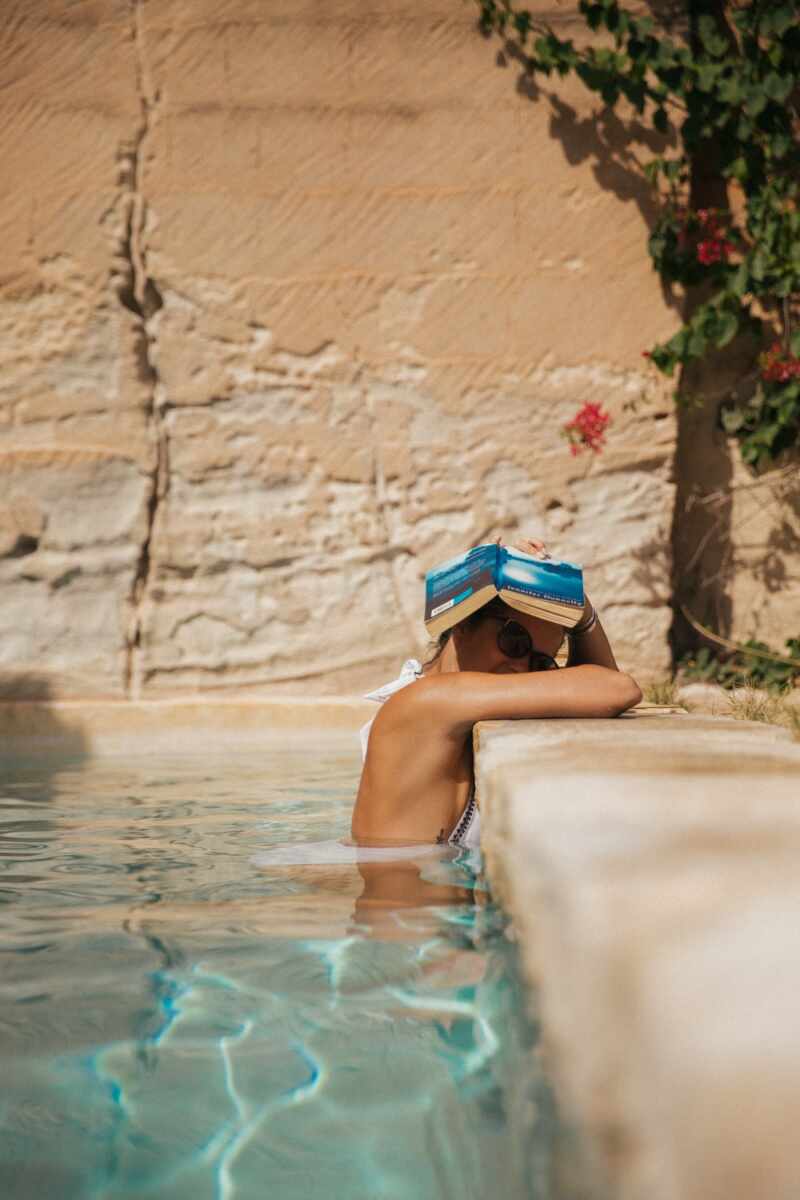 Now. Your turn!
I'm half way through two books I don't think I'll bother finishing (life is too short to finish bad books), you must have something up your sleeve for me…