On our last day in The Cotswolds we awoke to the sound of birdsong drifting through the window, and the smell of freshly brewed coffee wafting up the stairs.
It didn't take long for us to leap out of bed and find a cup!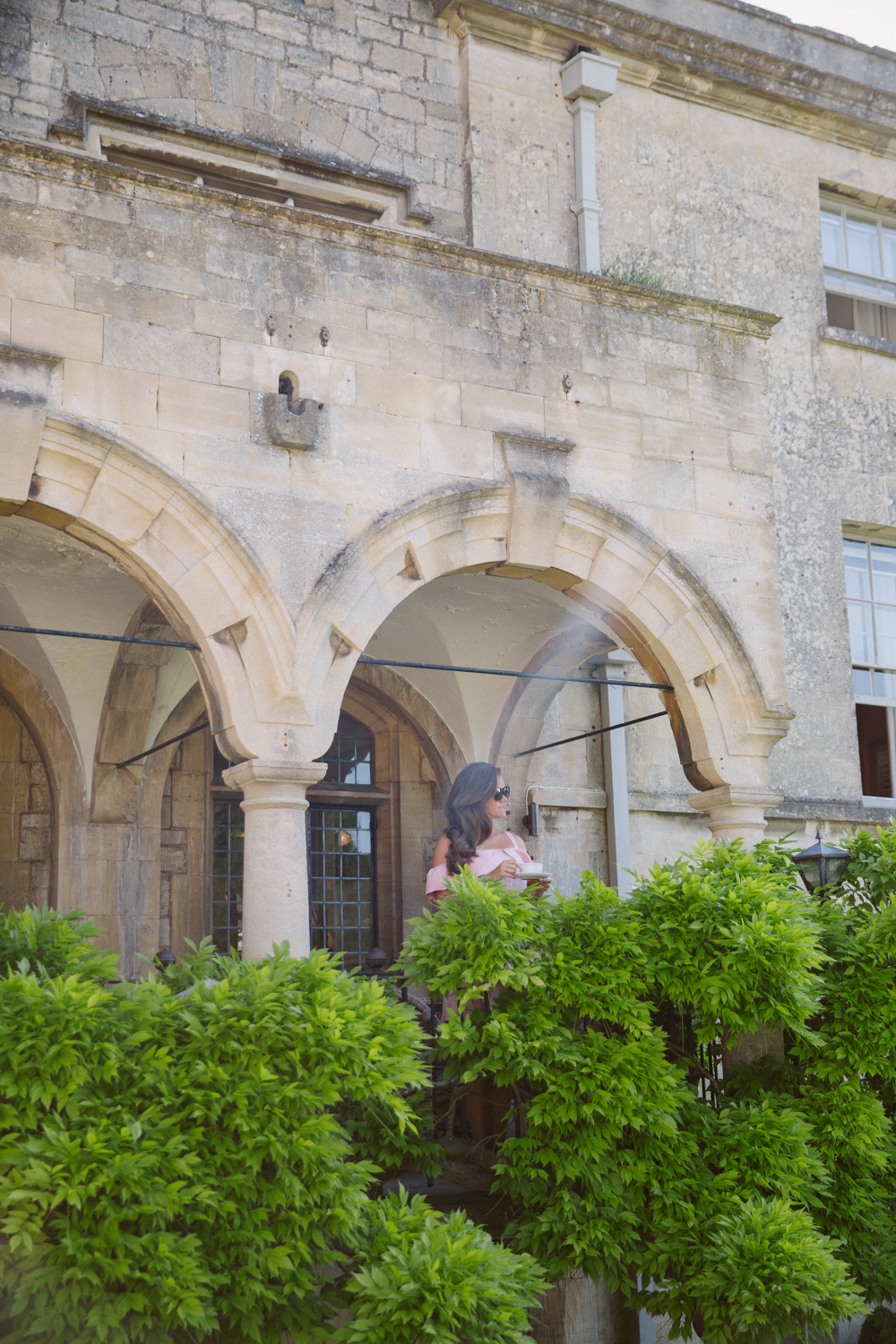 If you've ever dreamed of slipping out of satin soft sheets and padding down through your country mansion, onto the sun soaked lawn, cuppa in hand, The Painswick has got you covered!
Round basket bag // Gingham sandals
Ad - Shop this post