Palacio de las Dueñas is another beautiful ochre palace in Seville.
Stuffed with art and antiques, complete with lush gardens, and cool fountains to sit beside.
It's the perfect spot to pay a visit to right before supper. Not only is it open late, it's gorgeous, quiet space to watch the sun begin to set and it's close to a restaurant I think you should try!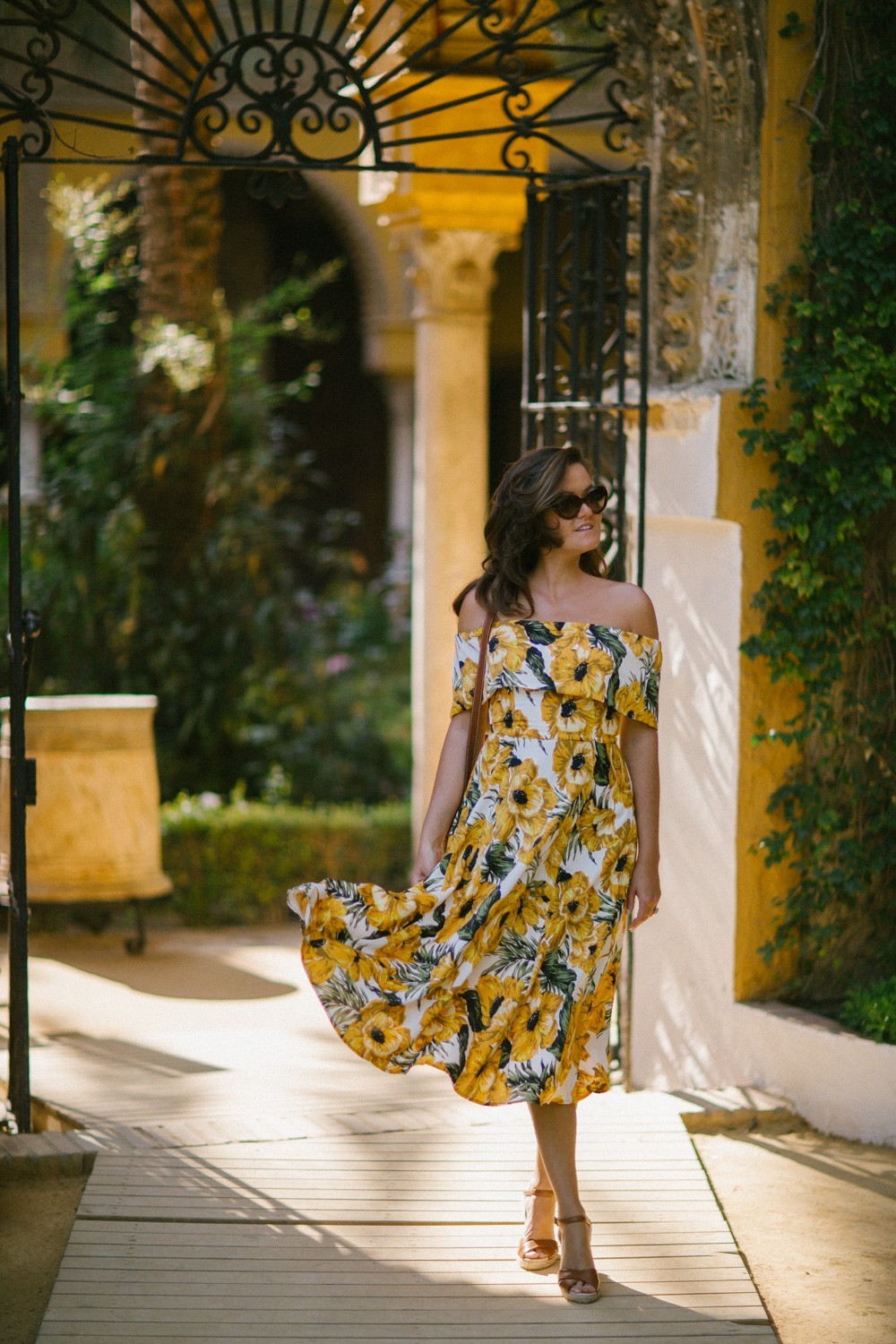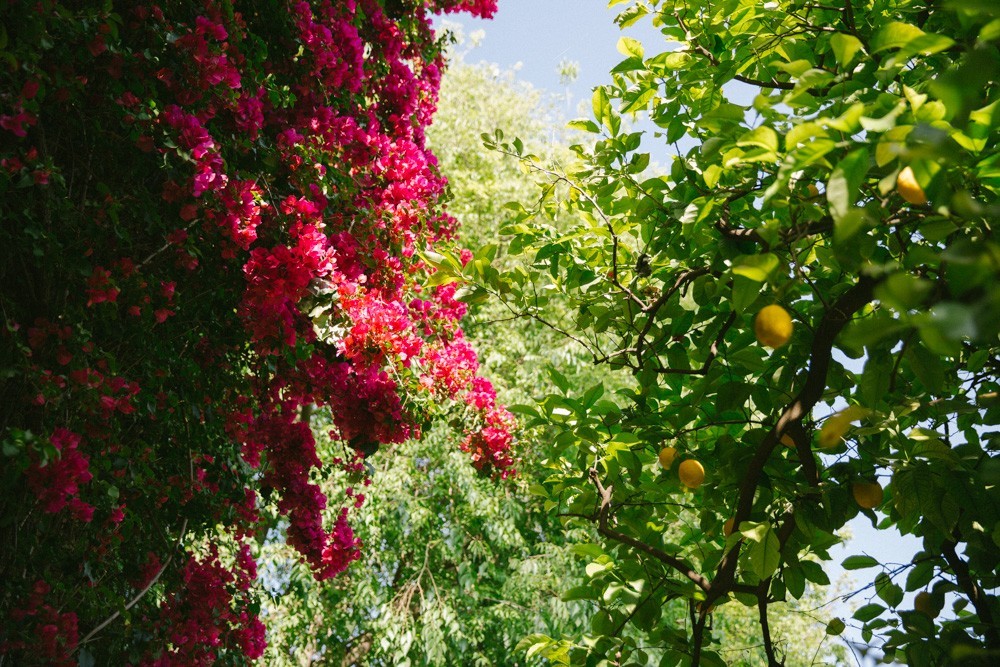 Go for a stroll through the beautifully kept gardens.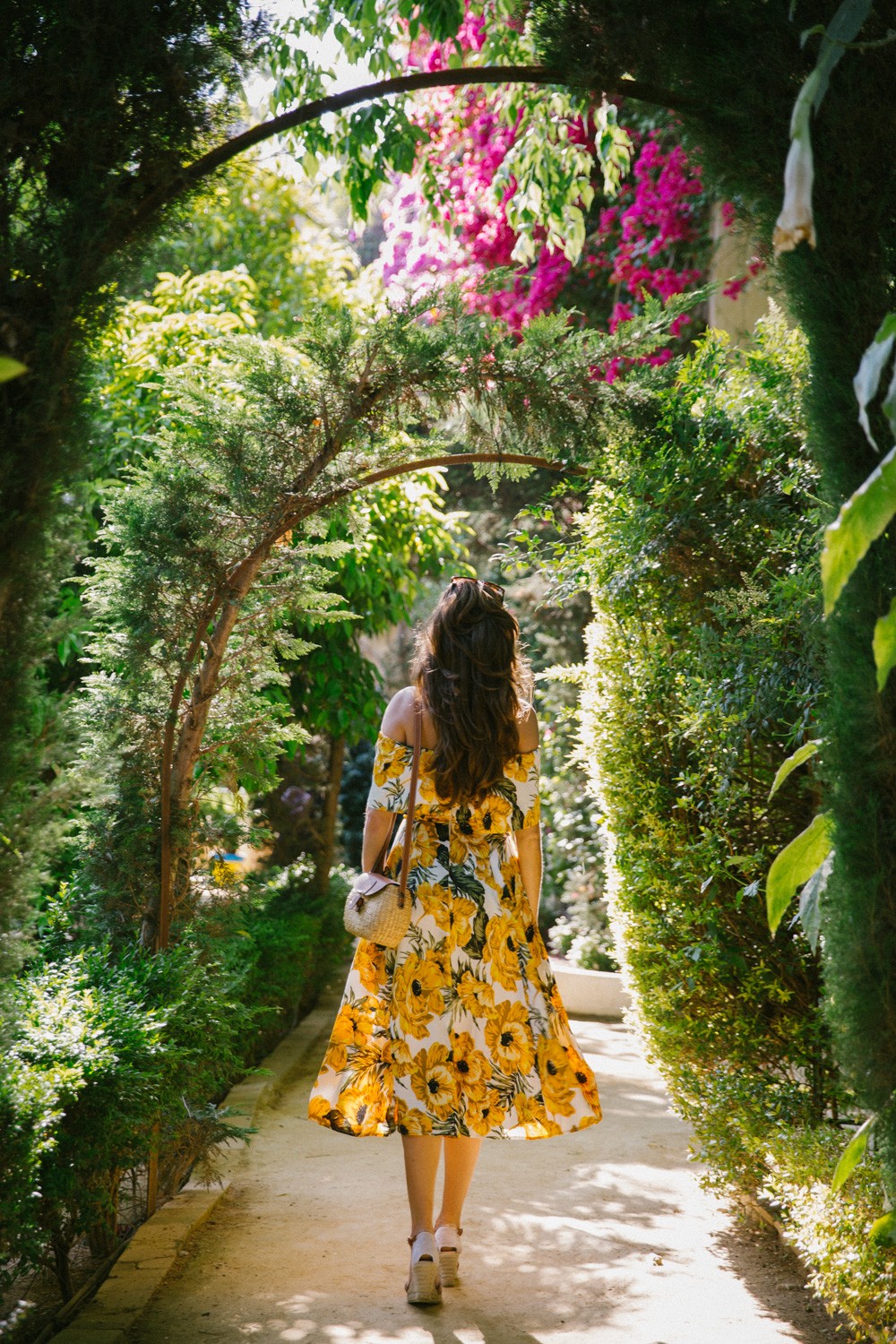 Enjoy the sculpture and ceramics.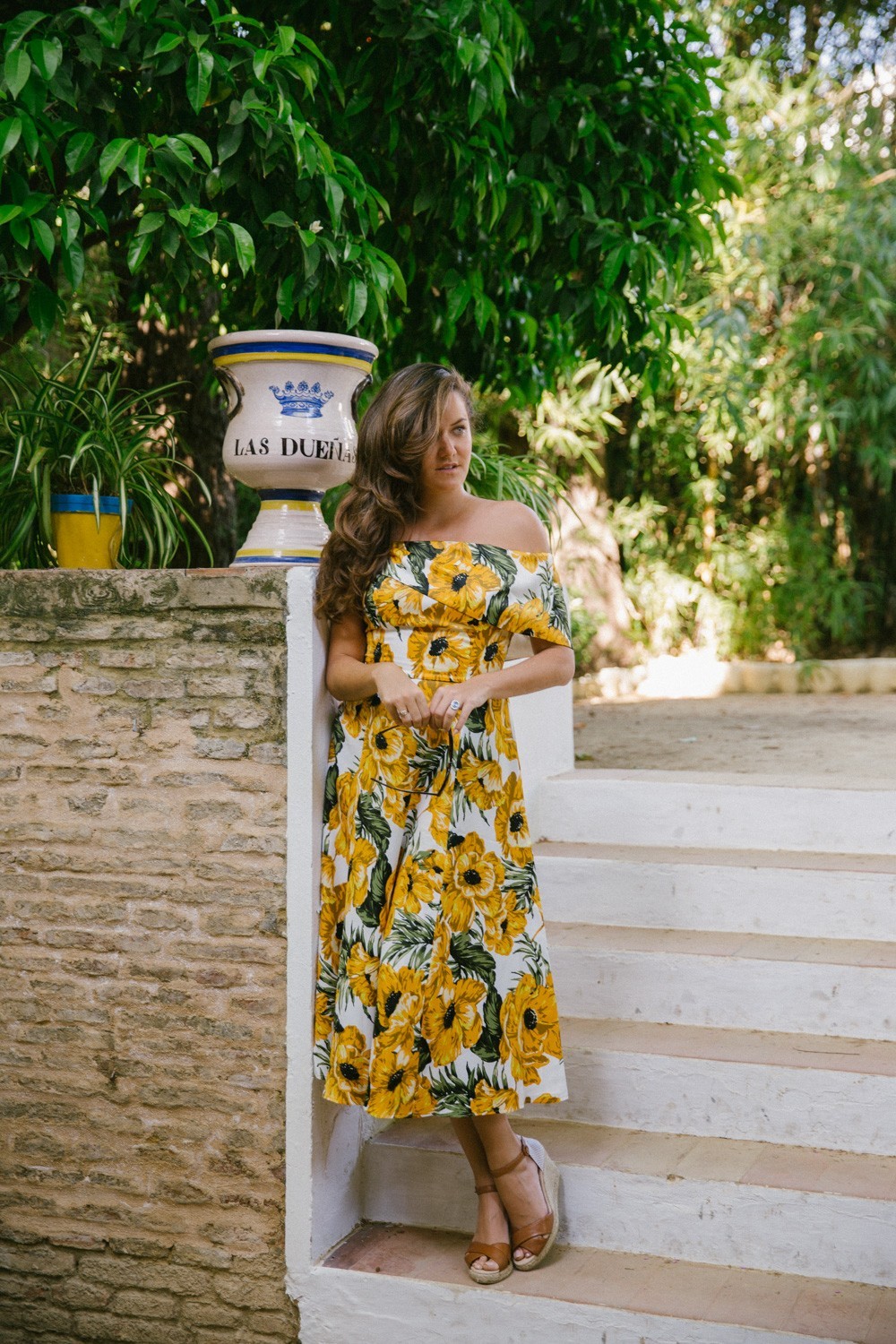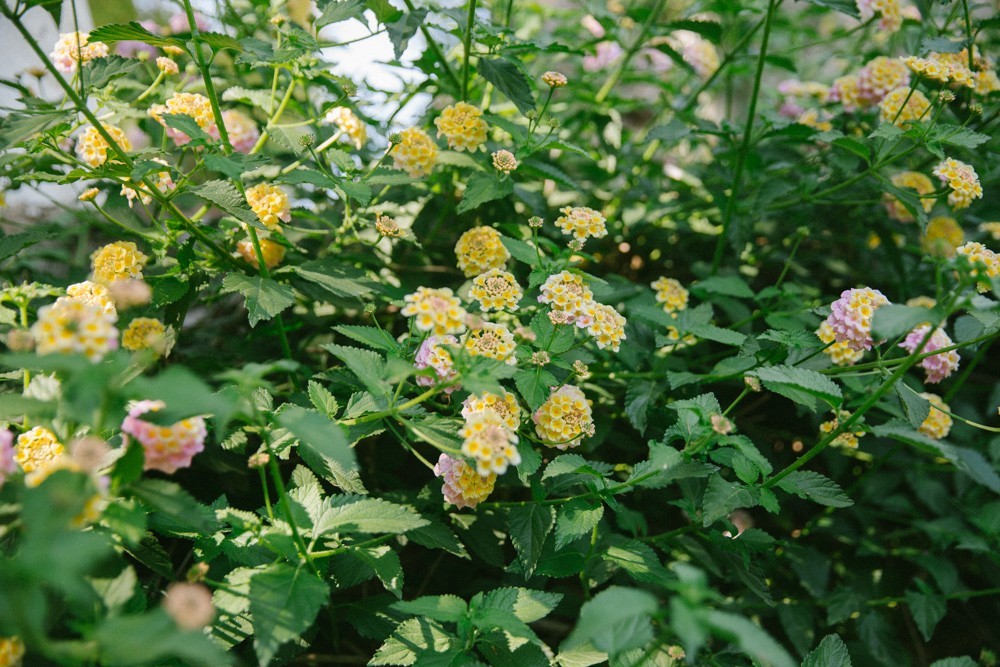 Breathe in the fresh scent of herbs mingling with the spring blossom.
Soak up the last of the day's sunshine.
Bardot sunflower dress (which reminds me of the one I wore here!)
Ad - Shop this post