Spring in Seville is the most wonderful time and place for a wedding.
As you may know, orange blossom is the wedding flower and has been for hundreds and hundreds of years.
Thought to have originated in ancient China, orange blossoms were pinned to a bride as symbols of innocence and chastity. Queen Victoria revitalised the trend in England, where brides who couldn't afford such an extravagance would mould their own from wax.
The smell is unmistakeable and is still used around the world as a wedding good-luck charm.
As you can imagine, Spring in Seville comes with it's own distinct aroma.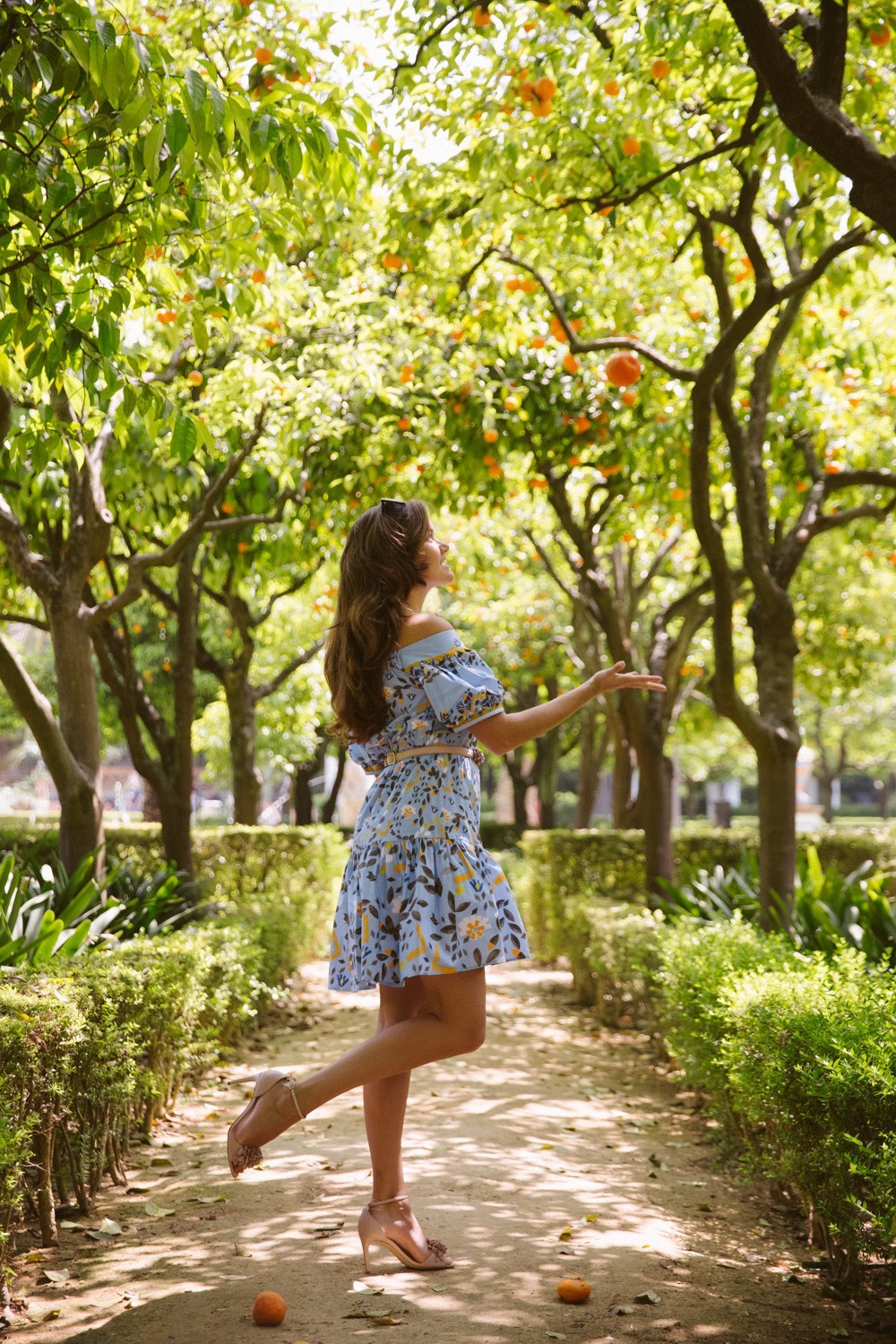 40,000 orange trees cover the small but busy city.
It's thought that Genoese sailors introduced the oranges, having picked them up in Asia – where planting an orange tree promised to bring happiness to its owner.
The rumour spread quickly and soon every garden in Seville played host to its own orange tree.
The city payed attention and lined the streets and squares with the resilient fruit trees, offering shade from the blistering summer heat, fruit in the autumn, a prettier view in the winter and medicine from the blossoms in spring.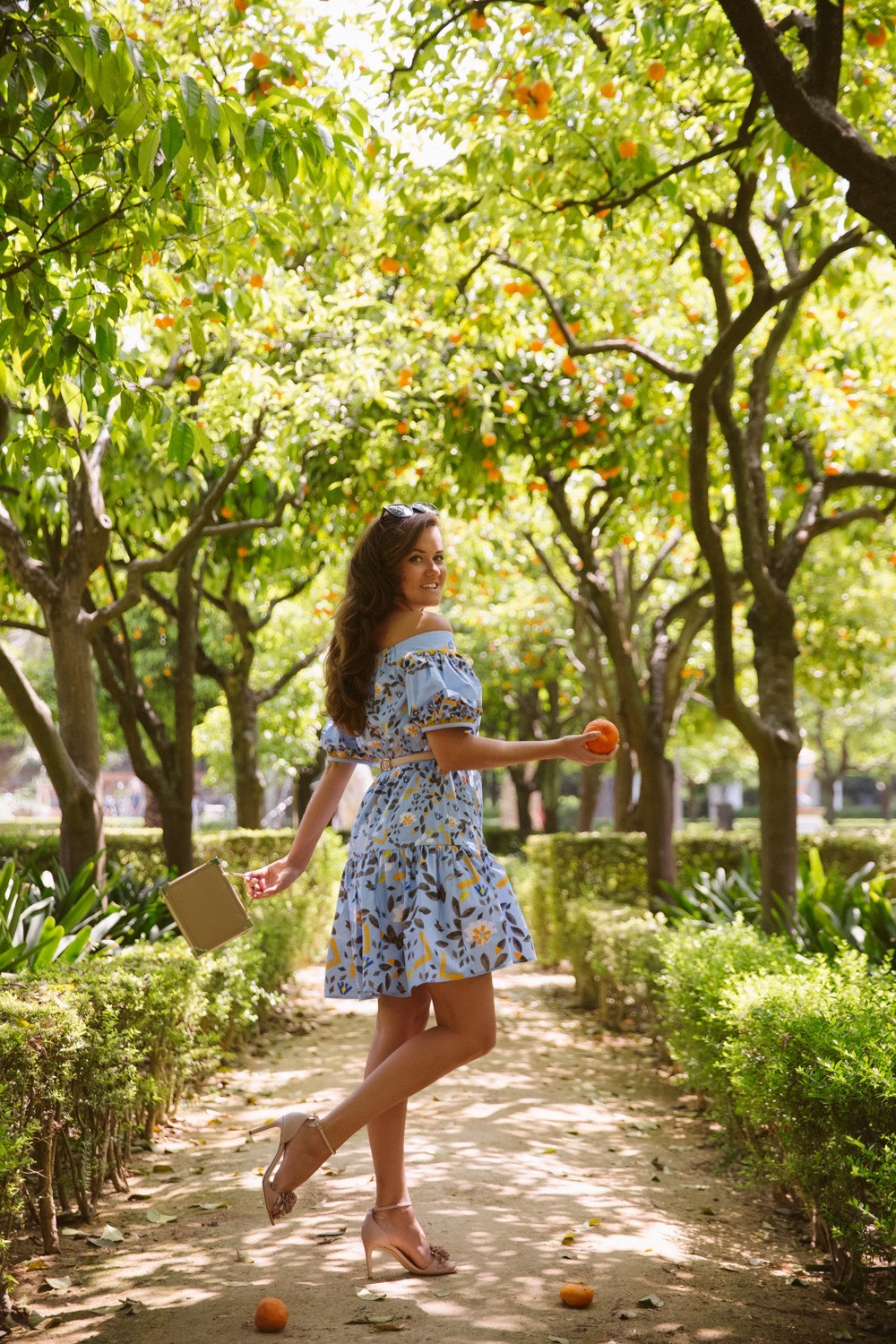 The Arabs who had control of Spain at the time were quick to make perfume which would be shipped far and wide.
You only have to break into one to burst a cloud of fragrance that'll stay with you all day.
Just don't be tempted to take a bite.
These bitter oranges are best enjoyed in marmalade.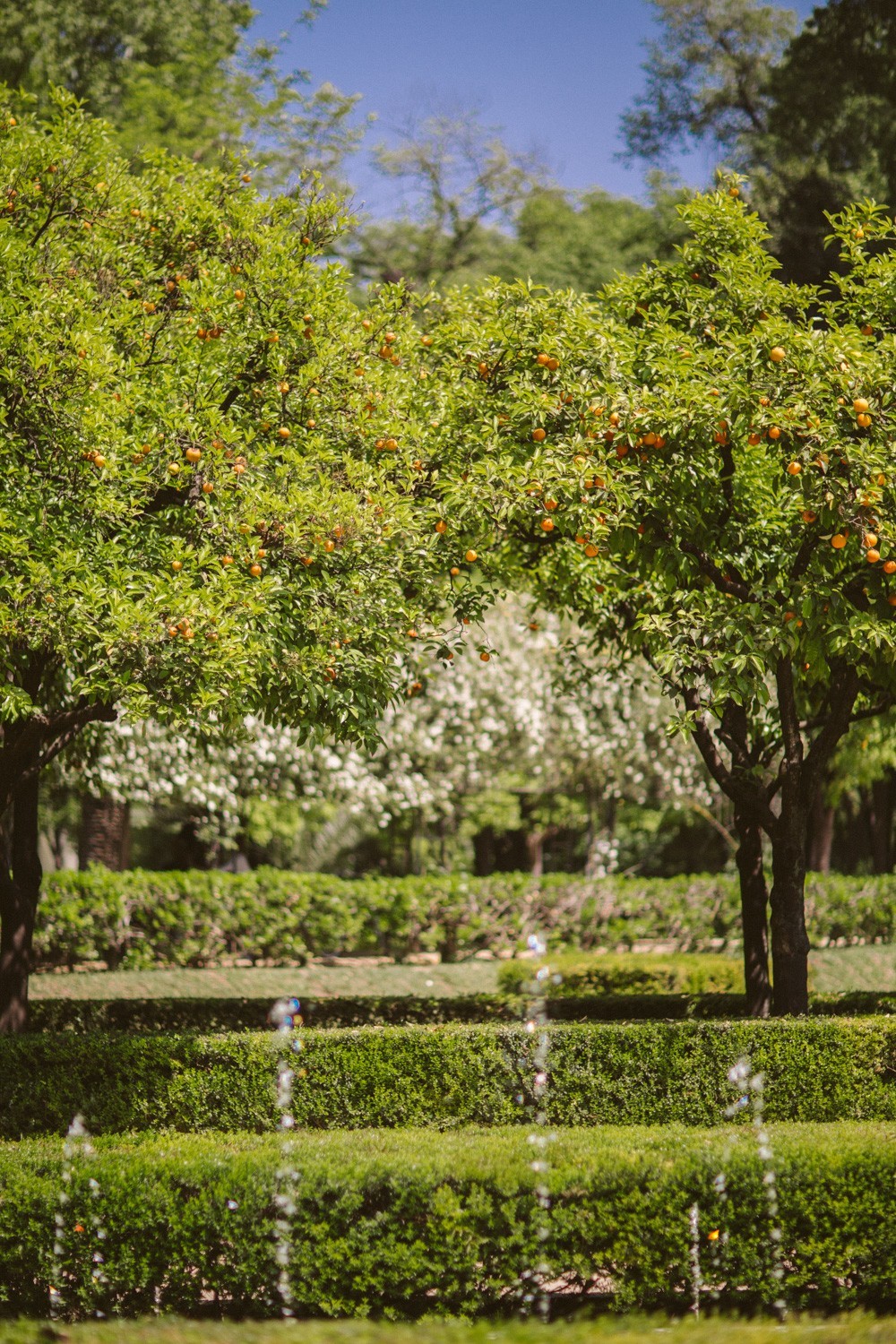 But let's get back to the wedding, shall we?
It seems that while some ancient traditions, like orange blossom for the bride's bouquet, may stand the test of time… some don't.
Weddings that last for days on end are no longer for foreign royalty or eccentric aristocracy. It seems rarer and rarer for a wedding to last a single afternoon. Now invitations arrive with a booklet of events, brunches, welcome parties, BBQs and ceremonies. RSVP cards come complete with boxes to tick, based on what you plan to attend.
It would seem the party never ends!
And as a guest you have to be prepared for the long haul. A suitcase of outfits, each more fabulous than the last. Each event appropriate and just demure enough to avoid out shining anyone in the bridal party.
No easy task, but nothing a quick whizz round Selfridges – who commissioned this post – couldn't sort!
They have an assortment of designer dresses – from high end to totally affordable – to ensure you're prepped for even the longest of wedding weekends.
I was quite taken with Peter Piloto's newest collection, whose prints and trims correspond perfectly to Seville's plentiful orange blossom.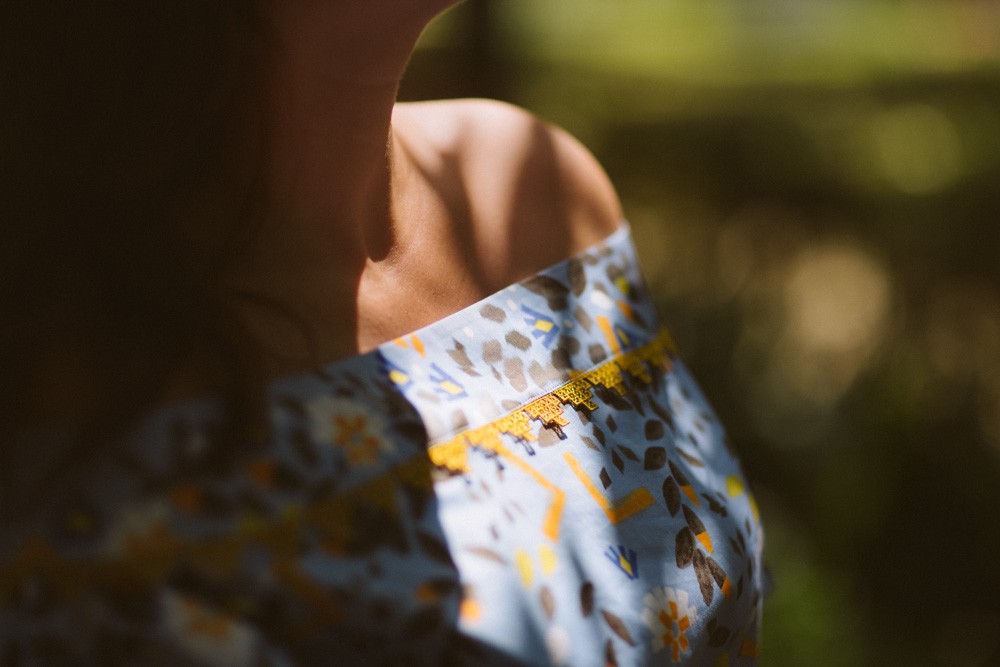 Peter Pilotto Off the Shoulder dress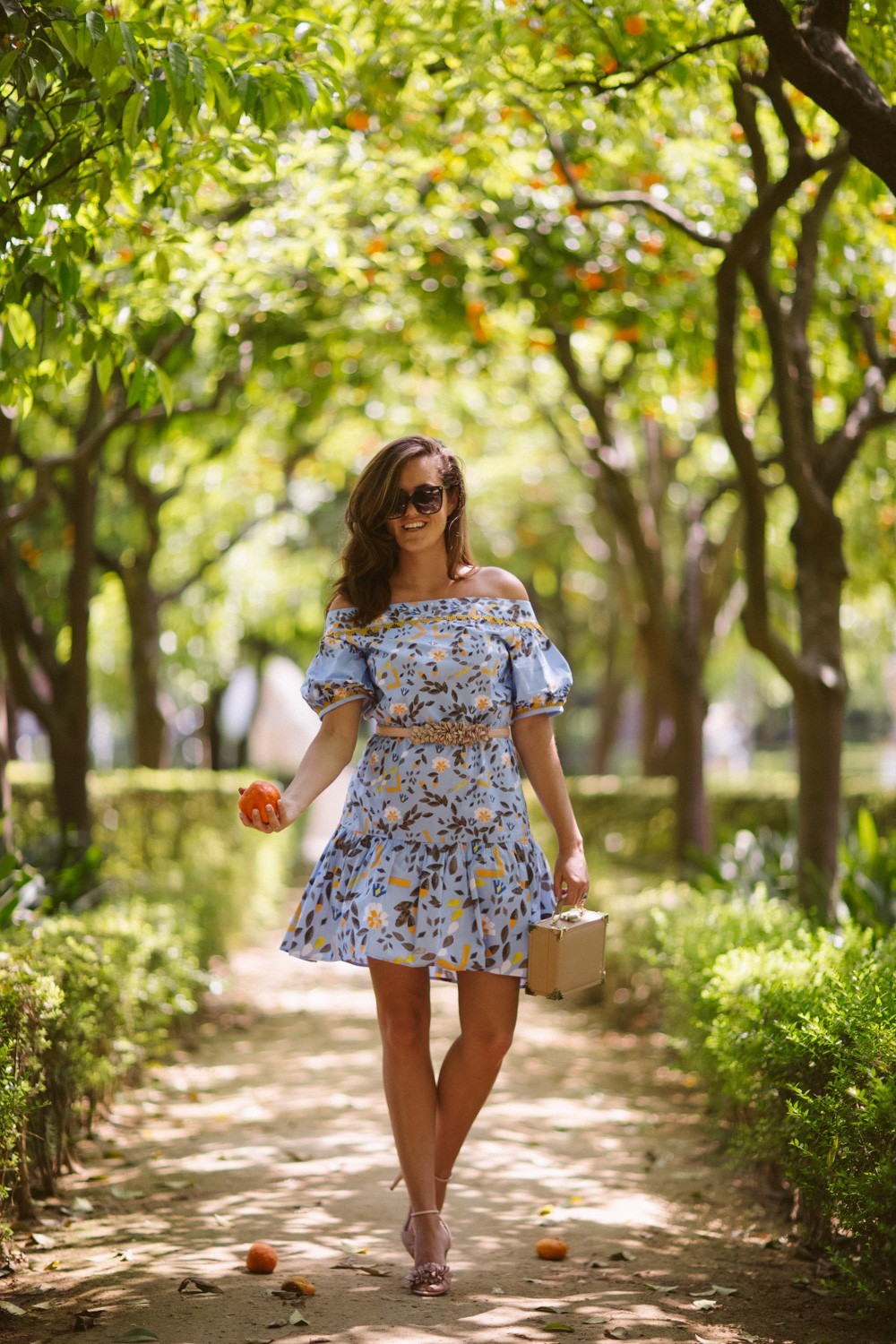 Teamed with nude accessories, an easy choice when you have lots of events and only one suitcase – they go with everything!
Should you pay a visit to Seville, whether or not it's for a wedding, be sure to spend a little time beneath the orange trees.
Go in spring and you'll have the unique opportunity to see them heaving with fruit, but also dotted with blossom.
And of course, you should make the very most of the shade offered by the burgeoning bougainvillea, too.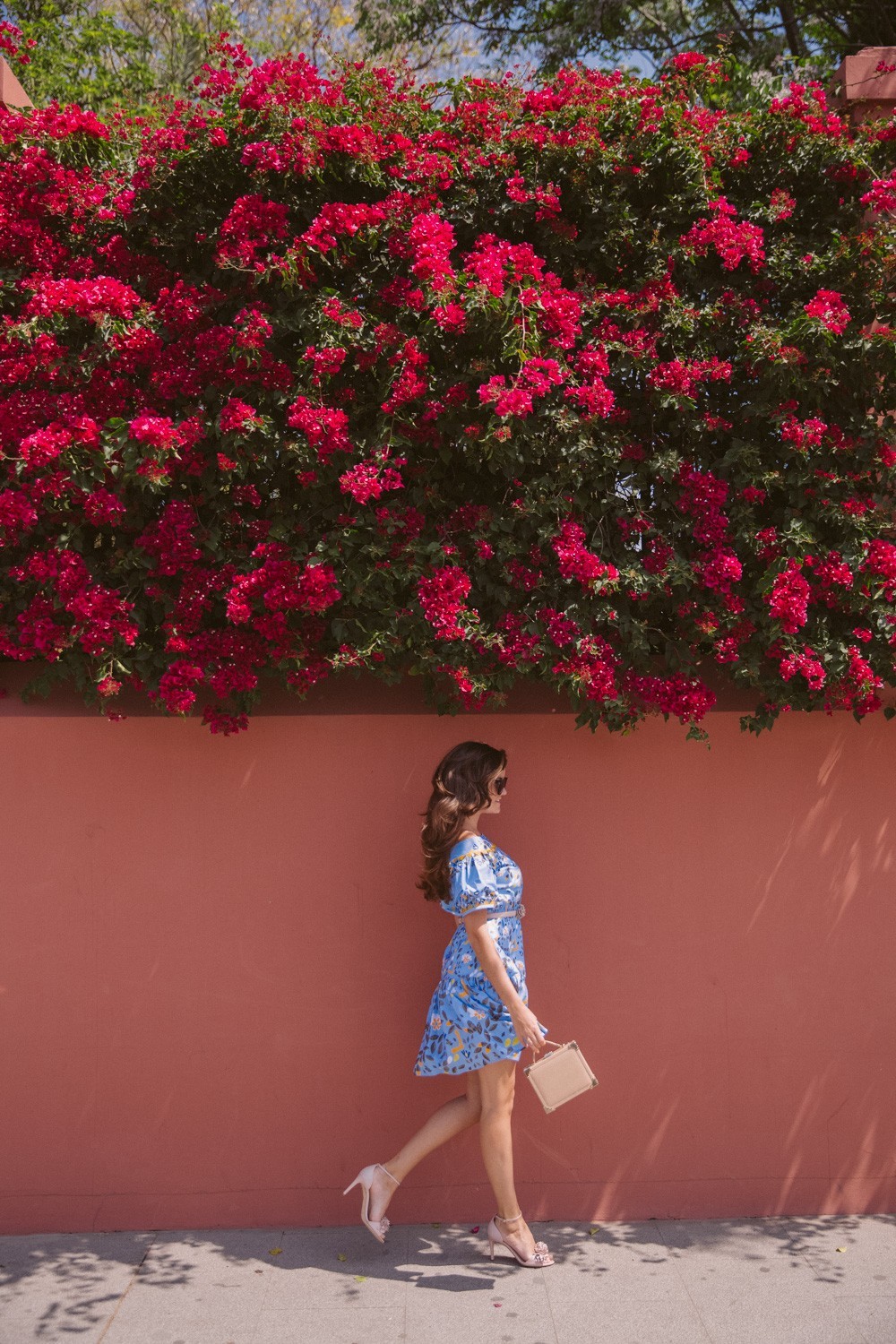 When that Seville sun beats down, you need to take what you can get!
Especially if you'll be up dancing late into the night, celebrating the marriage of two of your very favourite people!