Semana Santa (Holy Week) is an incredible but intense time to visit Seville.
It's probably the busiest week of the year, but unlike peak summer time, it's Spanish visitors and locals causing the queues.
This gives the city a real buzz, an excited energy, a chattering noise of people catching up, laughing and celebrating. People are happy and you can feel it, all around.
All the restaurants are full, bars spill out onto the pavements halting traffic and people dance in the streets.
As fun as all of this is, it does mean that some of the traditional sights and attractions are no-go areas. People queue for hours and hours to see things like the Royal Alcázar and the cathedral. Which are beautiful, don't get me wrong. But as with every city, some of the lesser known places are better. You get them almost to yourself, you can wander as you please without velvet ropes and people to tell you off for breathing too close to the art.
Hidden behind gates like these…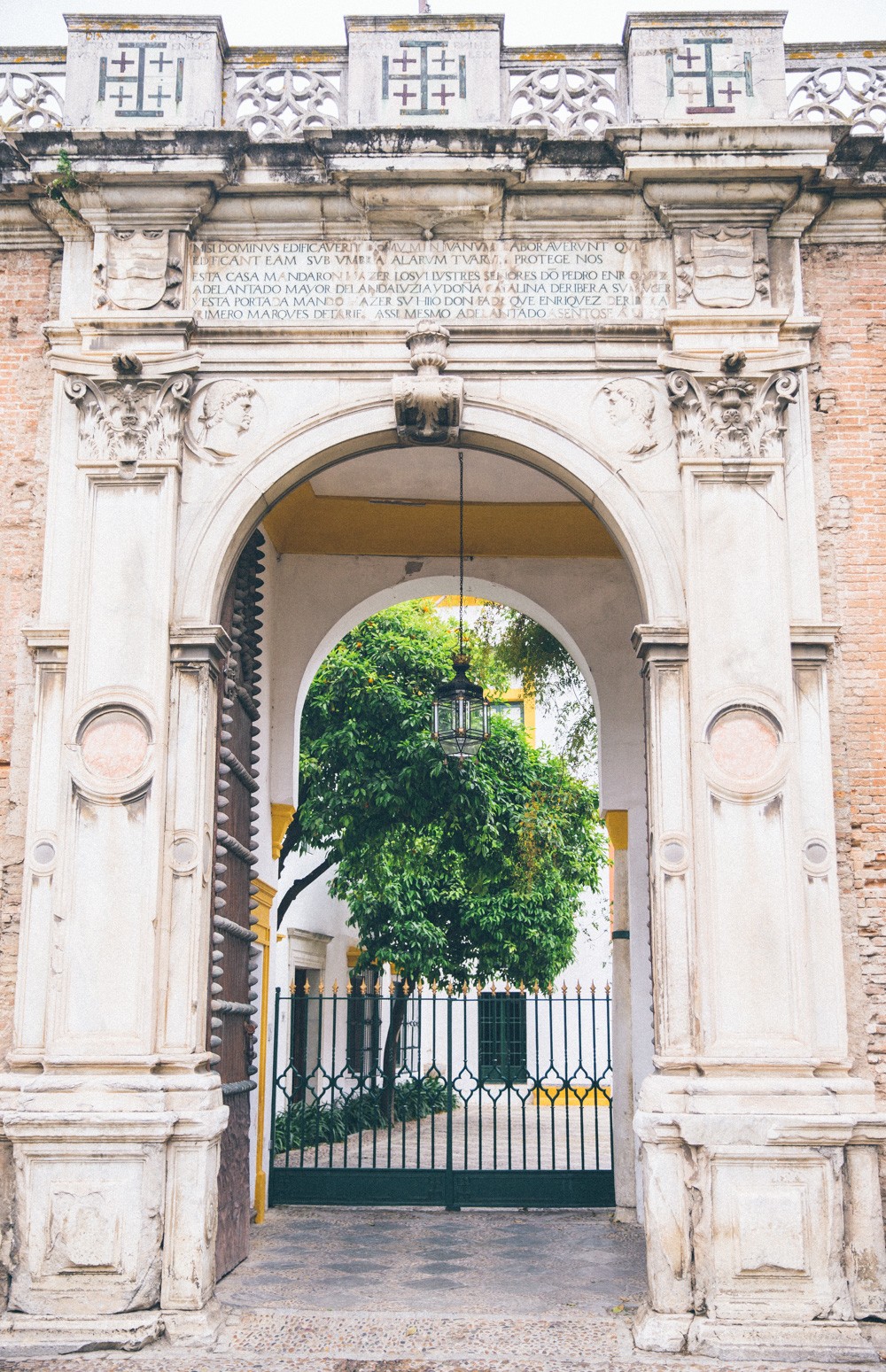 …are true wonderlands.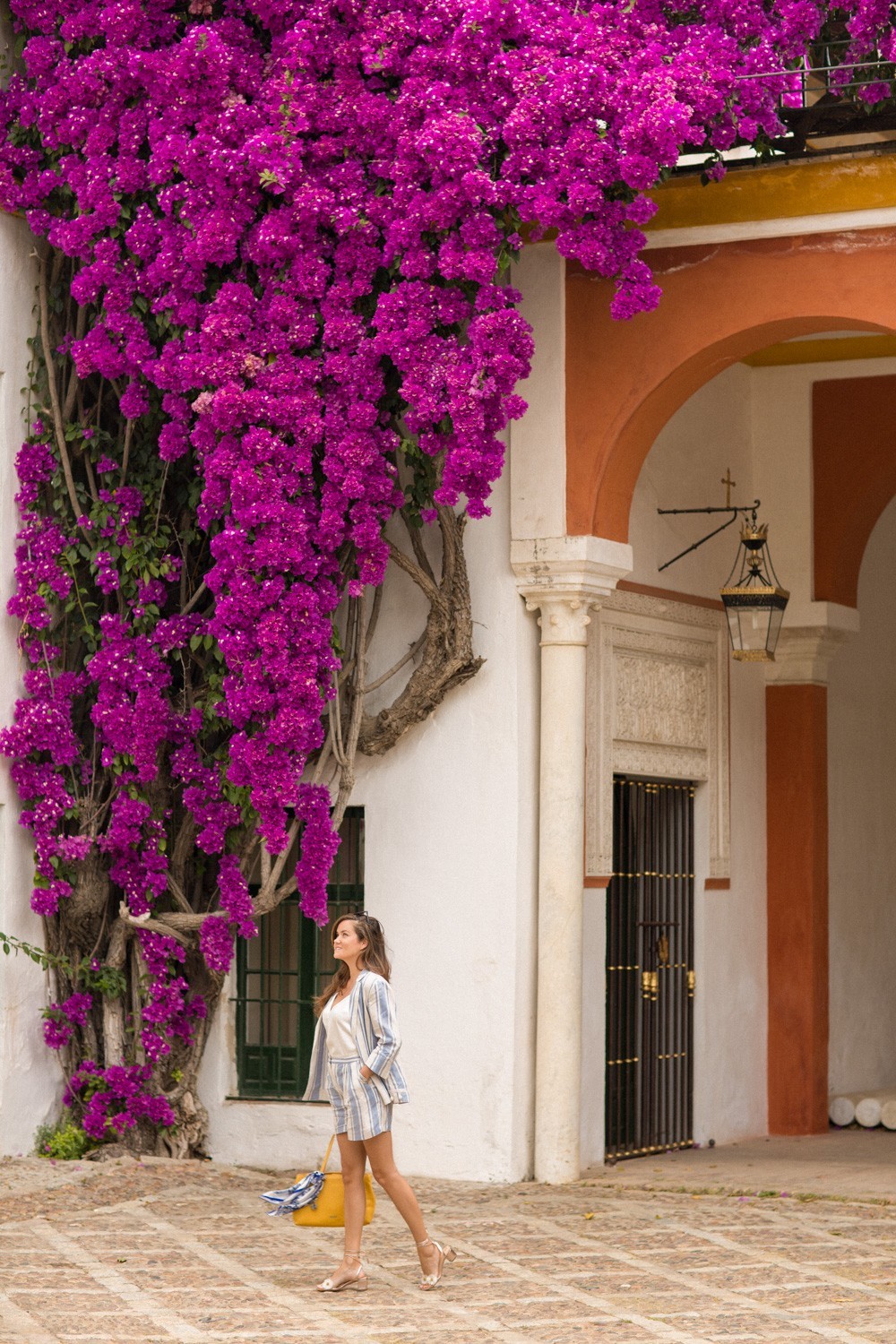 Follow me, I'll show you around one of my favourites.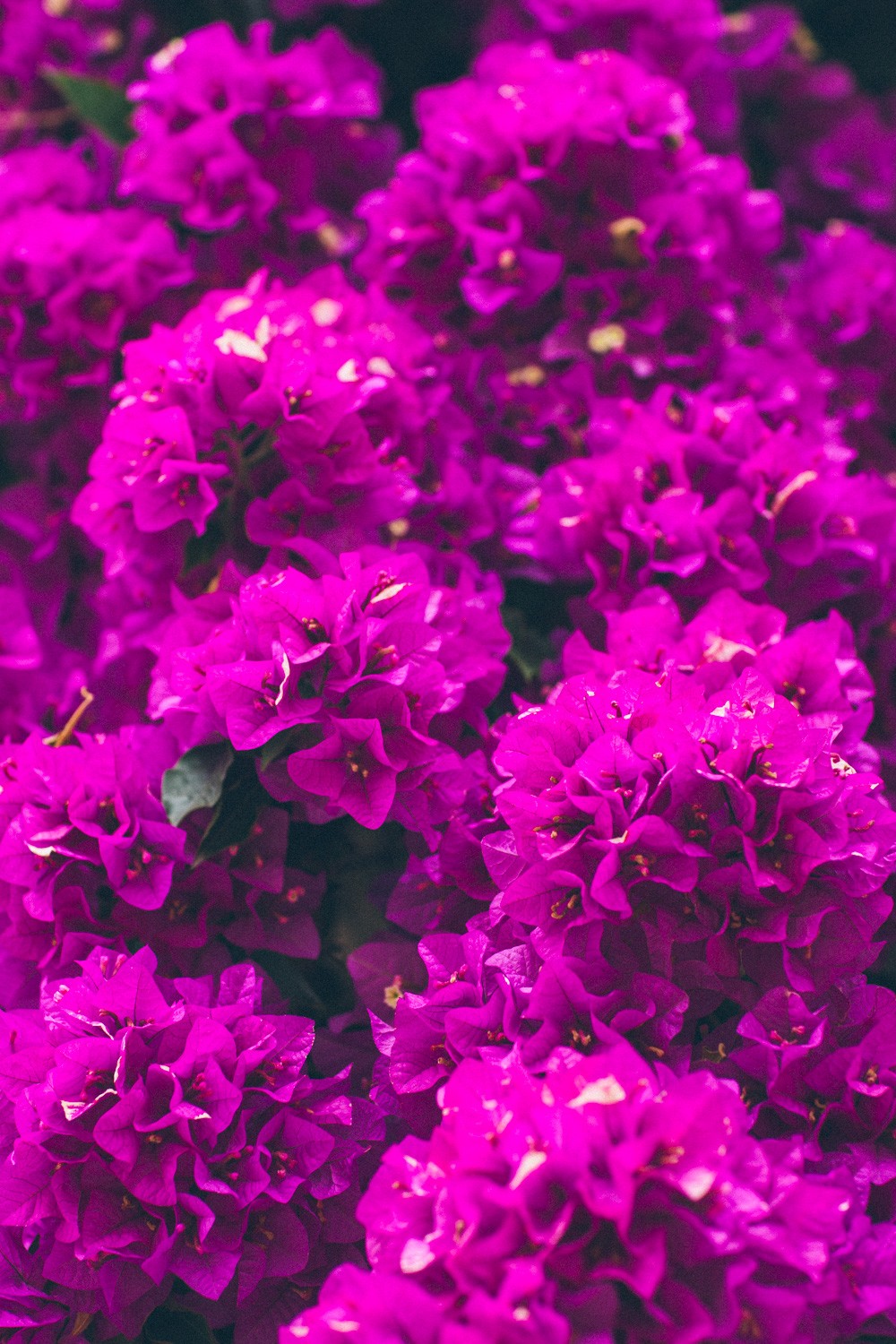 Beneath a sea of bougainvillea you'll find Casa de Pilatos.
Like all good Andalucian palaces it blends Moorish, Grecian, Roman and gothic architecture, centered around a marble courtyard, complete with babbling fountain.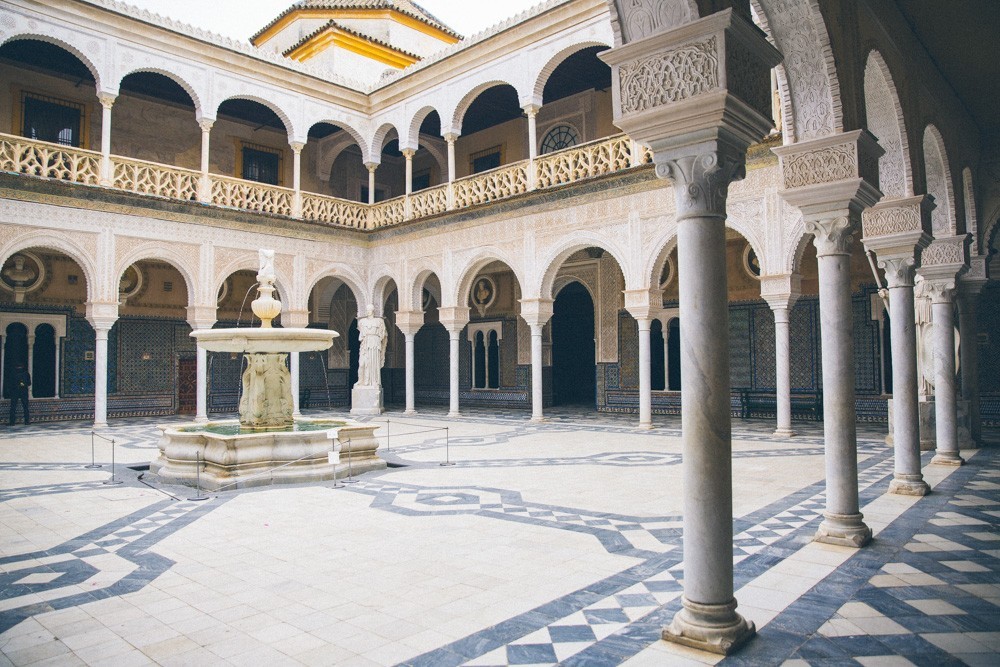 If you take a close look at the walls, you'll see they're covered in the most beautiful tiles.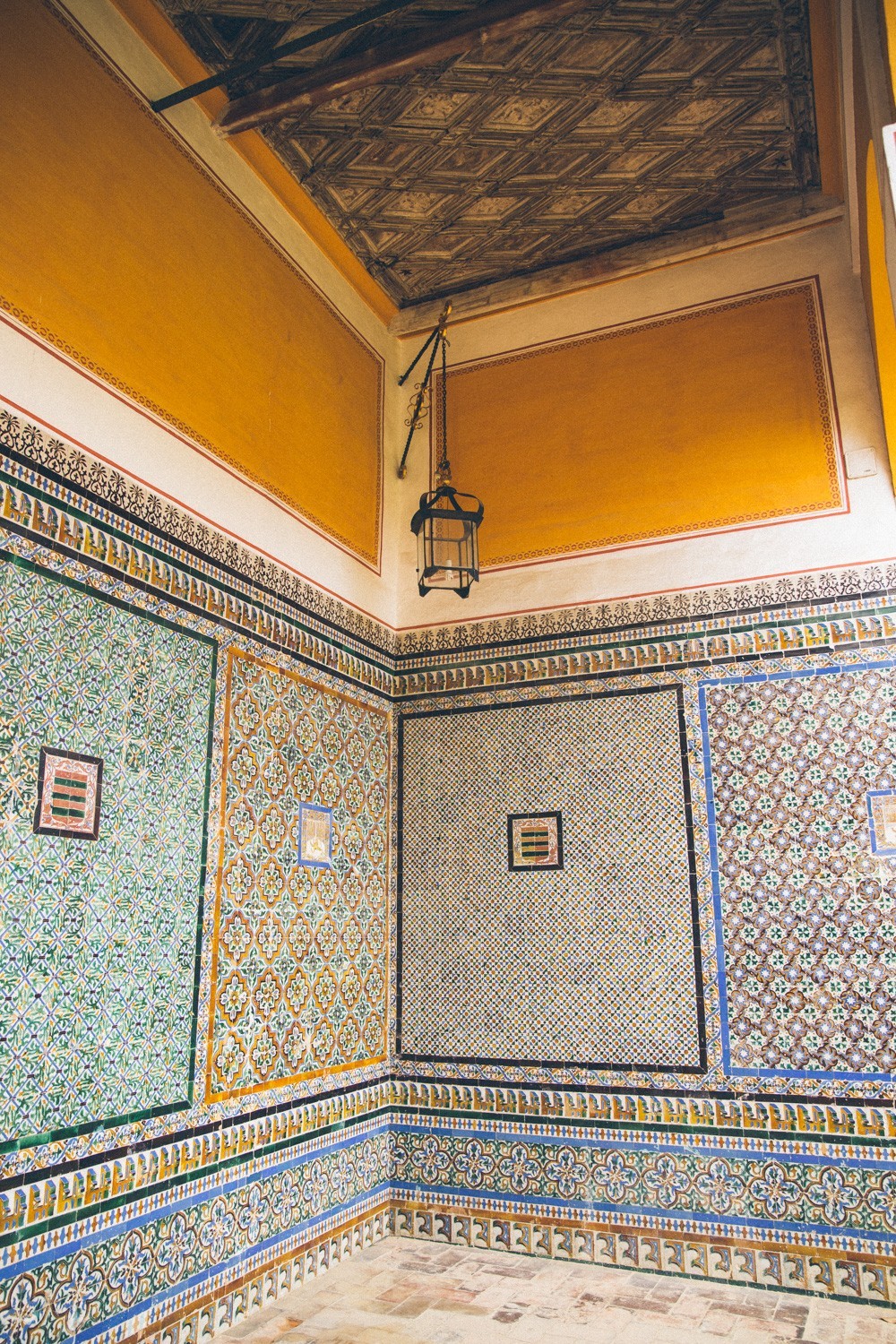 I blended in quite seamlessly!
Built in the 15th century, the ground floor rooms were used for entertaining, while the upstairs was kept for private use.
The reception rooms have been kept clear, leaving you to fill and decorate it with your imagination.
The spaces flow seamlessly from indoors out to the flourishing gardens.
Flooding the rooms with light (even on a grey, muggy morning) and an ever present gentle breeze.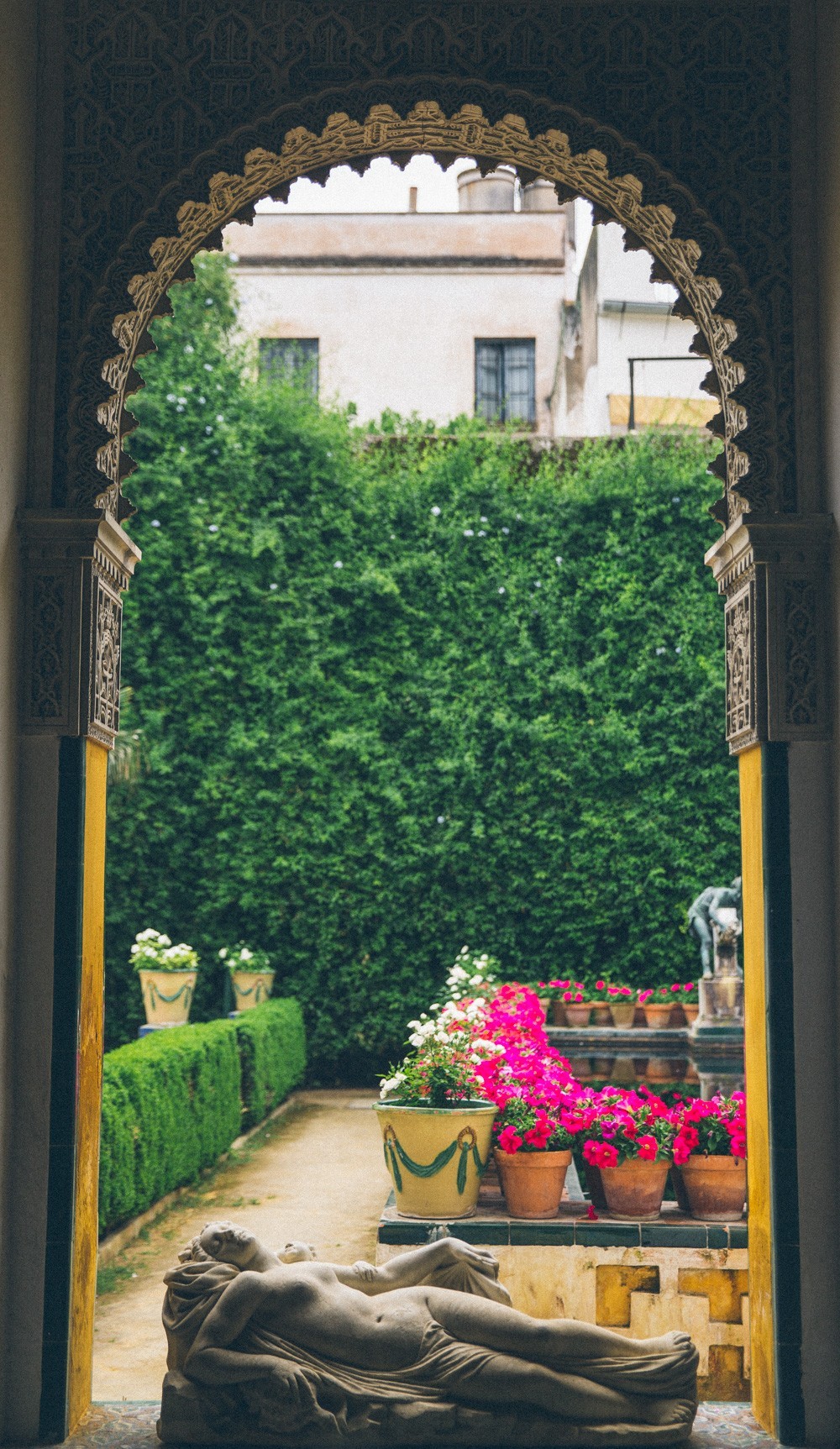 Your feet are bound to carry you out to the beautifully maintained, but not over manicured gardens.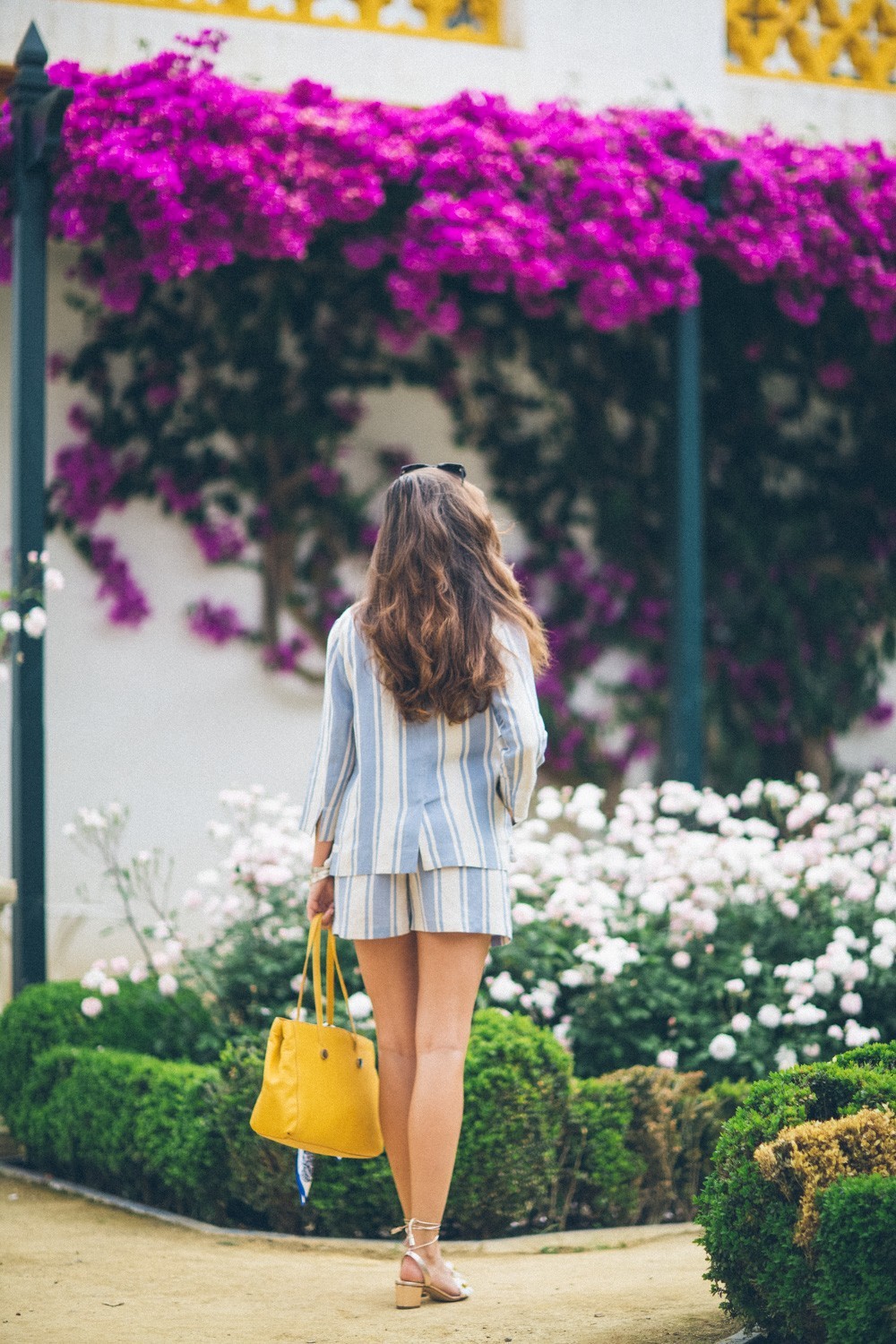 A world away from the craziness of the streets outside, the garden feels like your own little private oasis away from the crowds.
A fragrant and private place to cool down and enjoy the breeze.
Or just stop and smell the roses.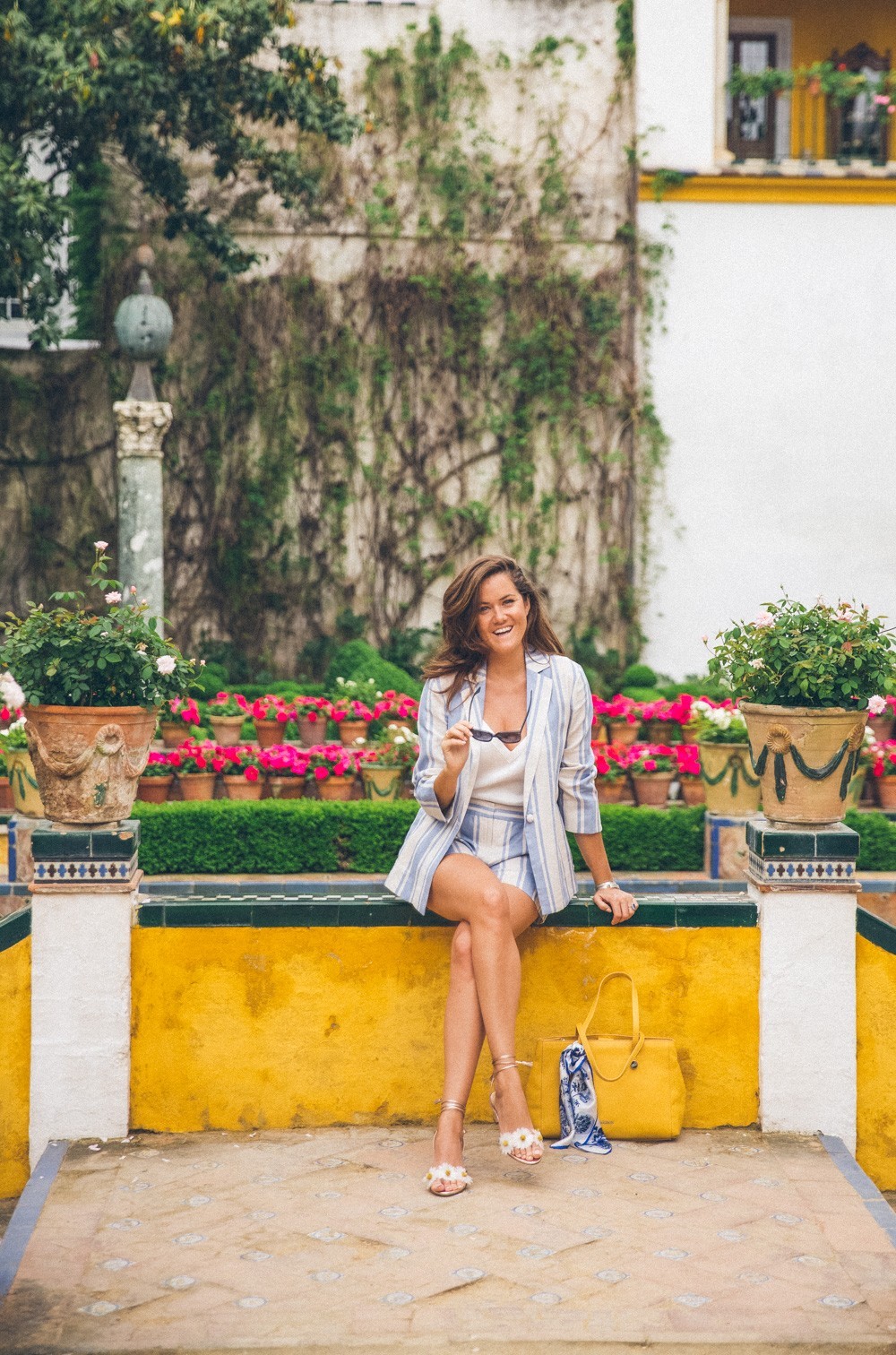 Easy breezy in the perfect travelling suit.
A pretty little co-ord from MAX&Co, the Italian brand on everyone's lips.
Beautiful quality linens, suits for work and play, and pretty maxi dresses for days off.
Ad - Shop this post