I'm sorry it's been so long since I've posted one of these.
I know you love peeking into cupboards & having a good snoop around (who doesn't?) and I promised to do one every season…
Autumn is rapidly slipping into Winter so I figured I should just get on with it, sit down with you and spill about what I can't live without this season.
Ready to dig in?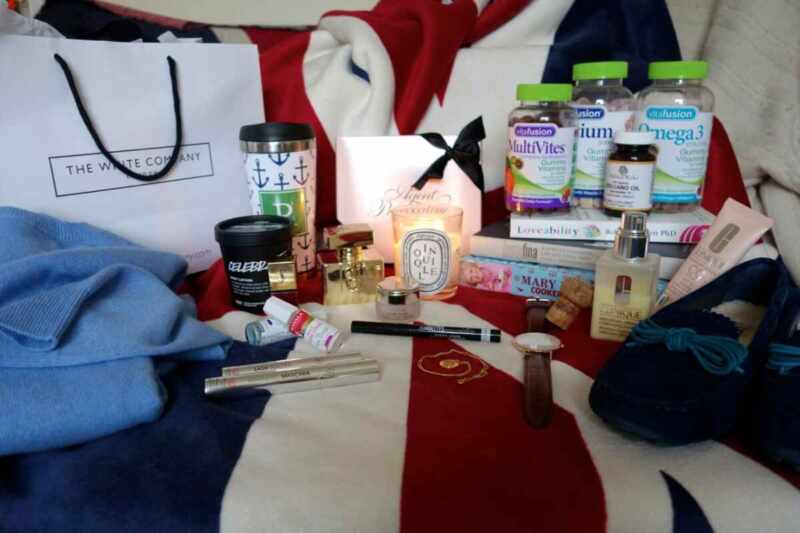 Let's start from the inside and work our way out!
Vitamins.
I'm a complete child about taking vitamins and pills in general. I never remember and I am the first to get sick evvveerryy year.
But not this year, baby! American friends introduced me to these:
Gummy vitamins for "adults". It's a bit like waking up and getting to eat a handful of Haribo before breakfast every day!
Americans you can buy them at Rite Aid (you lucky things), the rest of us can get them on Amazon
Next up, I have my real little hero and the reason I haven't gotten sick once since I started taking it a few months ago… Oregano Oil.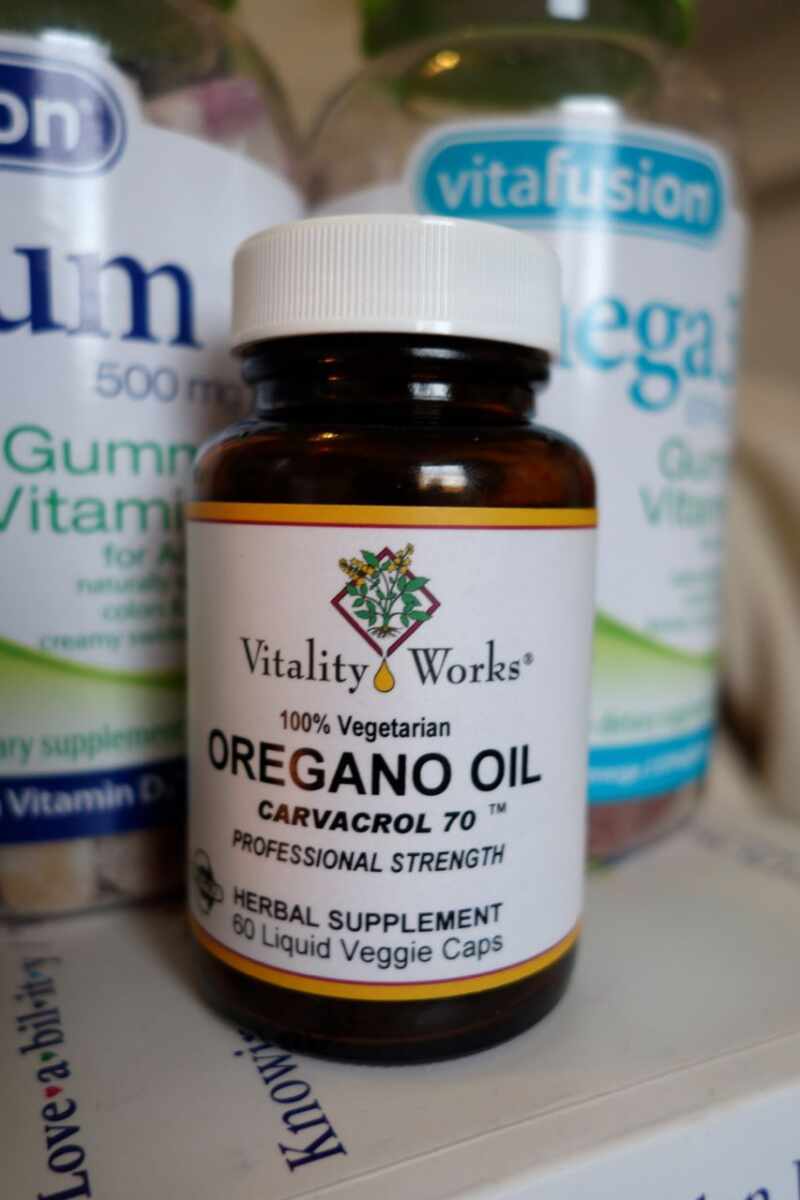 My gorgeous little French bug, Sophie put me on to this stuff and I am eternally grateful.
It's anti-bacterial, anti-inflammatory, antiparasitic, antifungal, antiviral, anti-aging, protects against colds… it's even been found to kill the hospital super-bug MRSA. You can read more here, but basically it's great. SOLGAR caps are a good place to start, don't be duped into buying cheap oregano oil as it'll be very diluted.
Now for something a little more mainstream…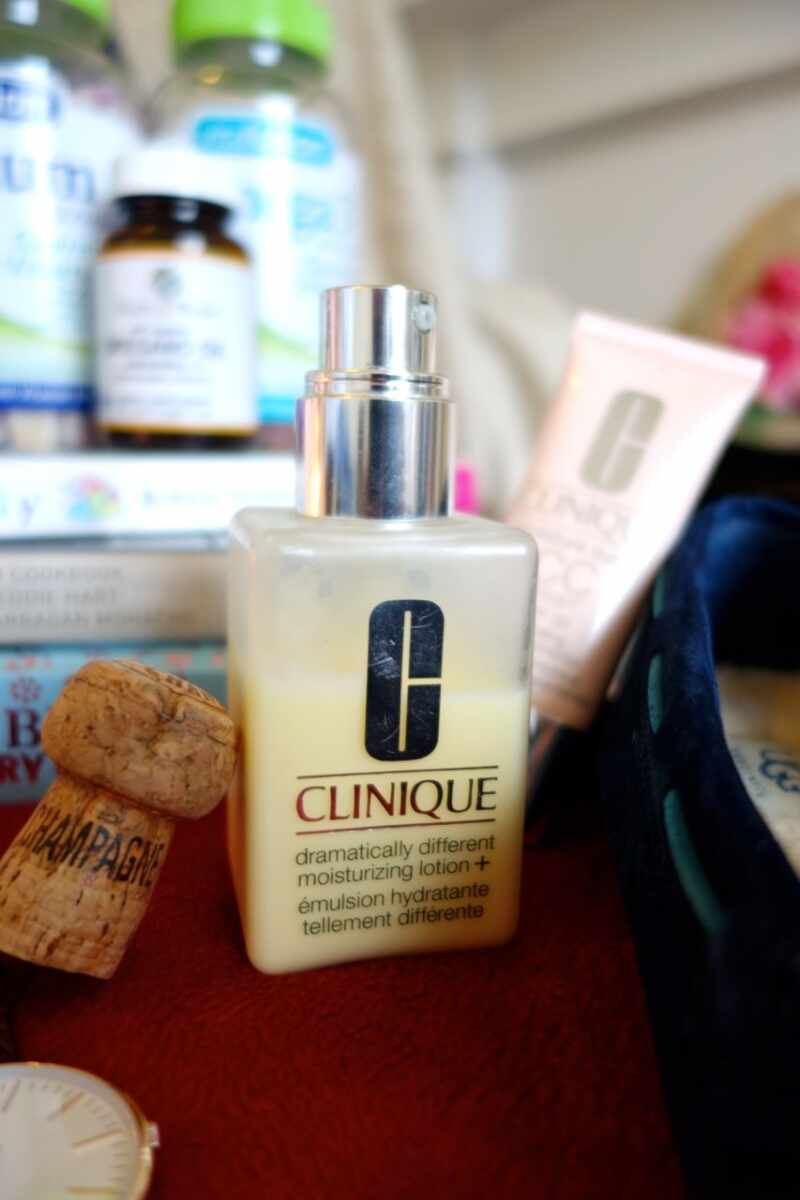 Clinique's "dramatically different" moisturiser is just delicious. I smooth it on after cleansing and it's one of the best parts of my morning. Light and fresh rather than a heavy cream, it glides on and leaves my skin with a really healthy glow.
If it's a makeup kinda day, I follow it up with their CC cream rather than foundation.
It's much lighter and cares for my skin, rather than caking it in thick makeup.
For evenings out, I have a new mascara. "Magnetic Lash" sort of works on your natural lashes to build big, Bambi looking ones.
For day time I just like a flick of black eyeliner.
I actually bought Rimmel's "Scandaleyes" for my Halloween makeup, and didn't expect to use it again… but I love it! It's a bit like a felt tip, really easy to apply and doesn't smudge at all, even in the rain.
To keep the rest of me moisturised, I've been using "Celebrate" which was sent to me by Lush.
I haven't used their products before but I've been really impressed by the quality and scent. It's a bit like diving into someone's Christmas cocktail and smoothing it all over yourself!
If you follow me on Instagram, you'll already know I'm wearing YSL's Rouge Dada as I type this!
I used Mavala's Protective Basecoat to stop it staining my nails and Mavala's Oil Seal Dryer to dry the polish before I smudge it all over the place.
For plump kissers, I highly recommend Baume De Rose by Terry.
It's excellent and has my name right on the side.
diptyque candles are always a regular in my house. I just bought a friend the new Christmas number in spiced orange… and I'm a bit jealous of it so might have to make a trip back for myself.
I have three book recommendations for you.
Mary Berry for anyone suffering Great British Bake Off withdrawals.
Barrafina is the cookbook from my favourite date spot, bought for me by my favourite date! Spanish recipes at their finest.
Loveability was given to me by my mum. I sort of shrugged it off and said "yea yea, I'll read it." Eventually I did, and it is fascinating. I have subsequently bought copies for almost everyone I know. It's not a "self help" book, but more of a study and explanation of human behaviour, in & out of relationships. It's the sort of thing that if it was given to teenagers in schools, it could change the world. Read it!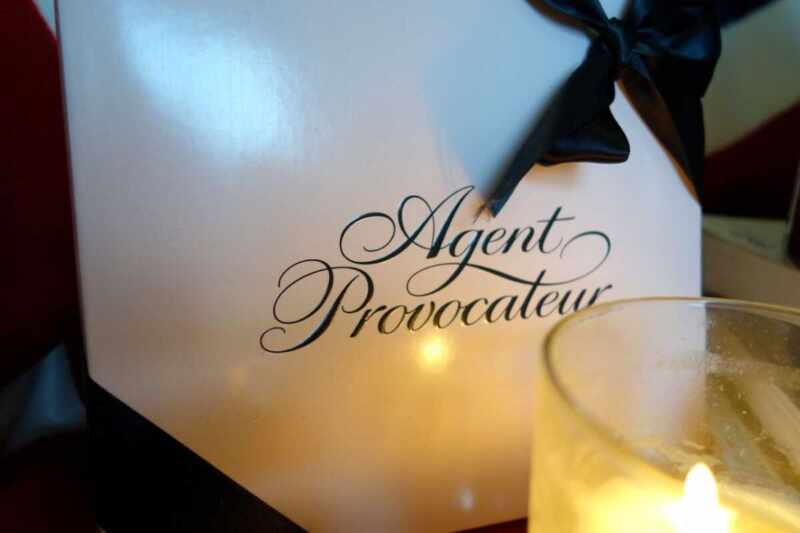 Clothing wise, my staples have been very girly undies from Agent P and snugly men's cashmere jumpers from Uniqlo.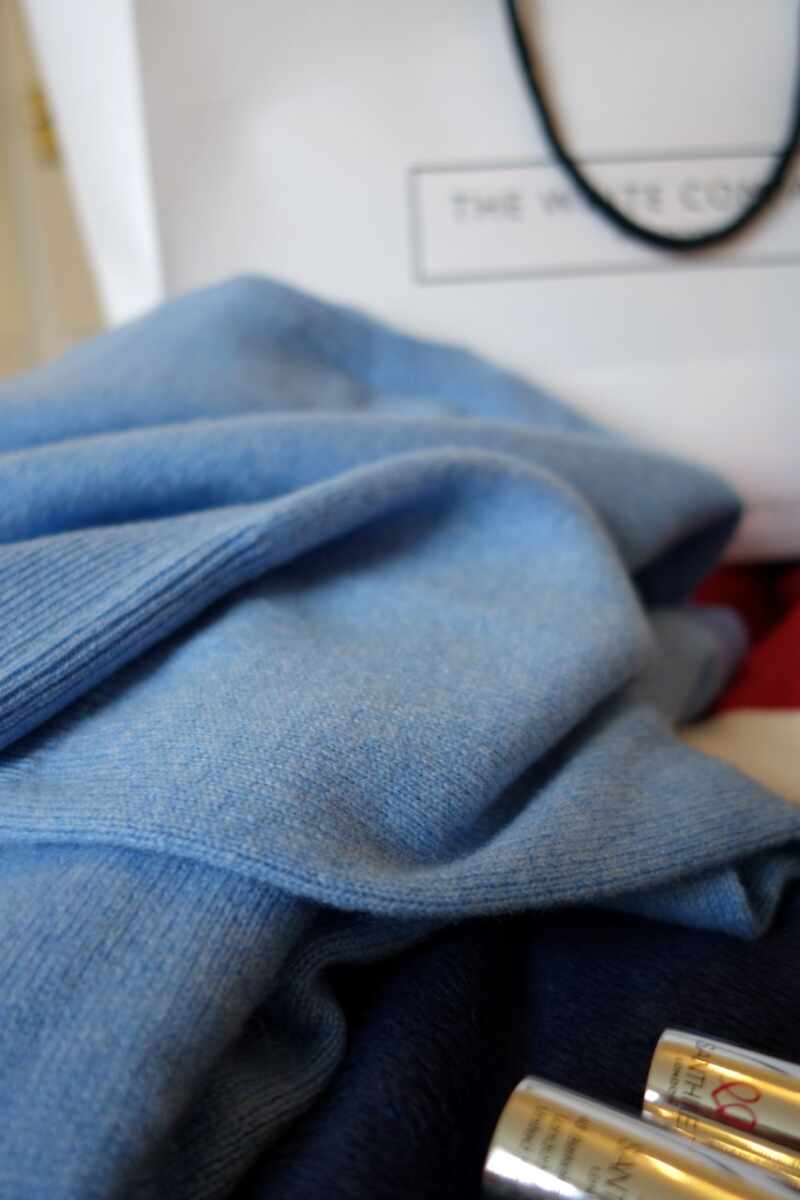 The men's section on the website is absolutely where my heart lies. The cashmere seems to be softer, the cuts are more generous and even the colours are more fun. Brilliant value too. These and these are my real weaknesses.
There's just nothing better than a good pair of Slinky Feline leggings, a big sloppy cashmere jumper and the world's most comfortable pair of loafers.
They're lined with a squishy layer of sheepskin that make you feel like you're wearing slippers or walking barefoot in someone's sumptuous ski chalet.
Well played, Ugg Australia. Well played.
[iframe frameborder="0″ height="120px" scrolling="no" src="http://currentlyobsessed.me/api/v1/get_widget?wid=29&blog=The%2BLondoner&product_ids=e768ff0c12fc6d003747c832a3db1faa,b601821bb50924000a3bc97feba81a9e,c9f2c10cf6f78e67edd770eba39ea304,2ef6efb394e7ac2112ad56bdec769a43&rows=1&cols=5&brand=1&price=1&hover=1″ width="600px"]
I've been carrying around my Salted Caramel Hot Chocolates in my fancy-pants personalised mug from Buggy.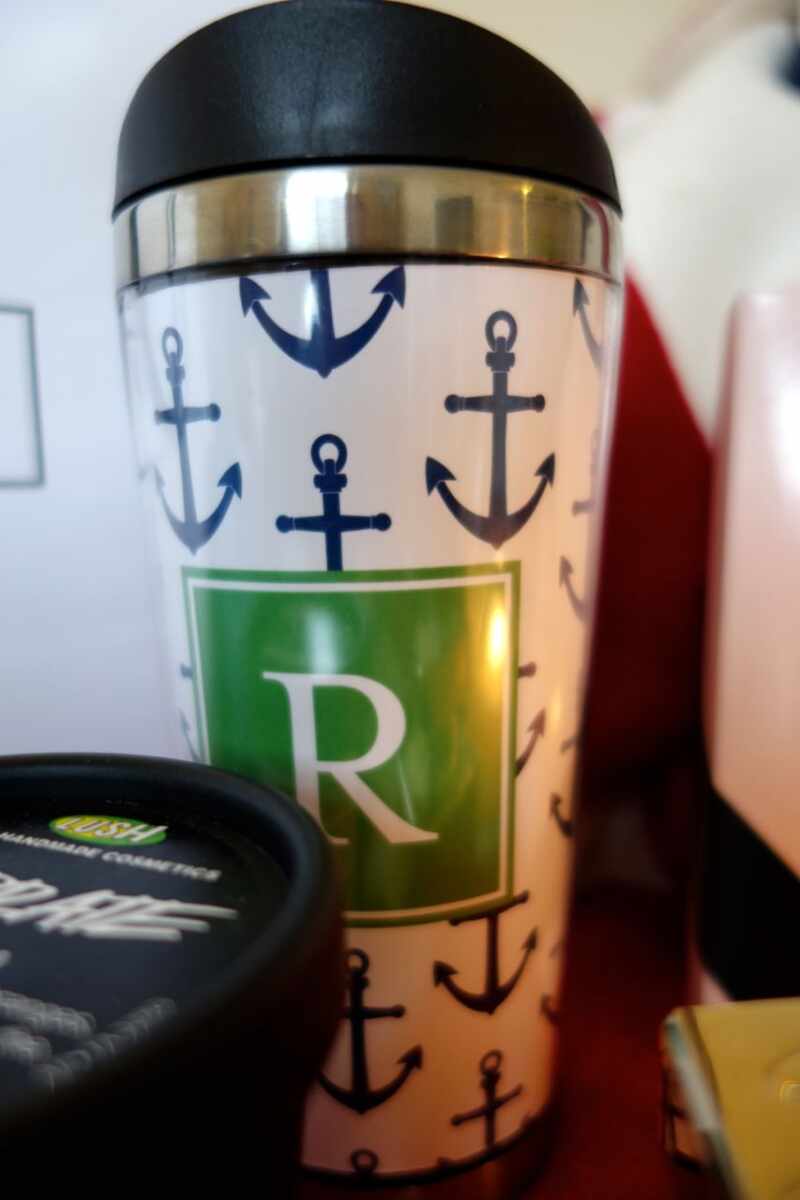 Wafting Gucci's "Premiere" perfume wherever I go.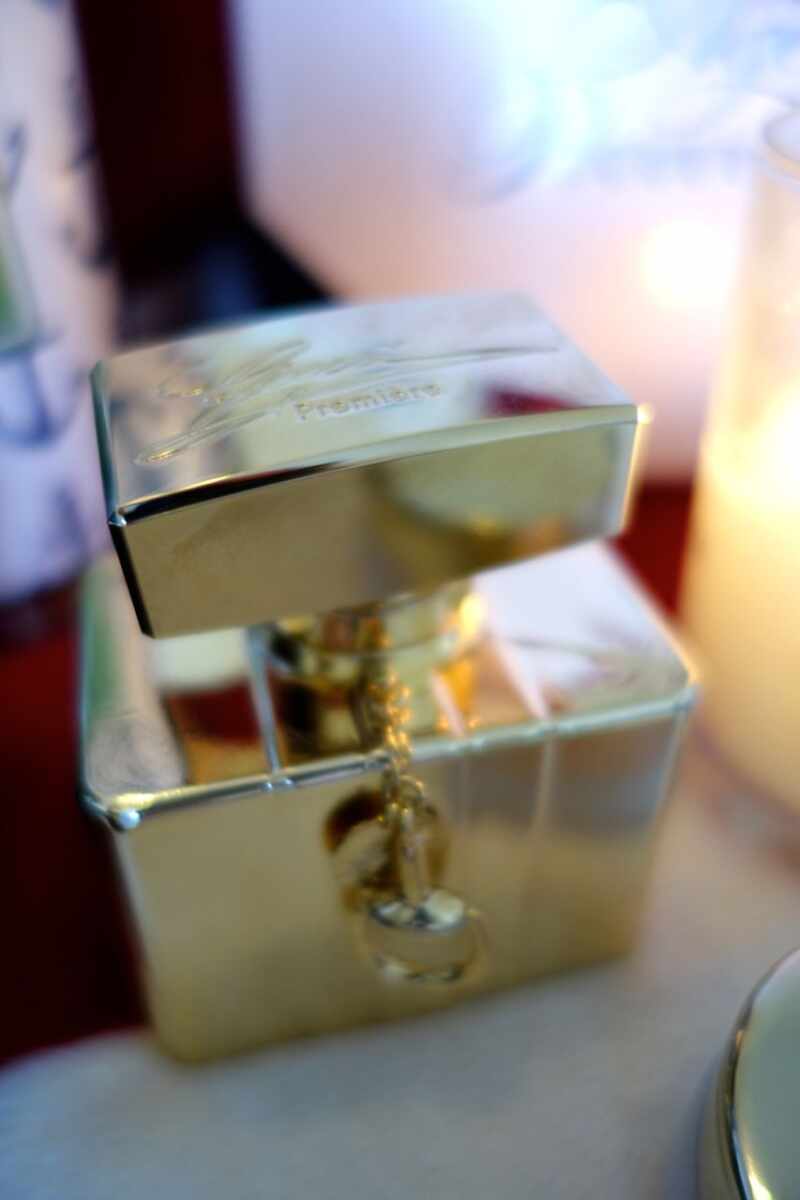 And wearing my lucky button.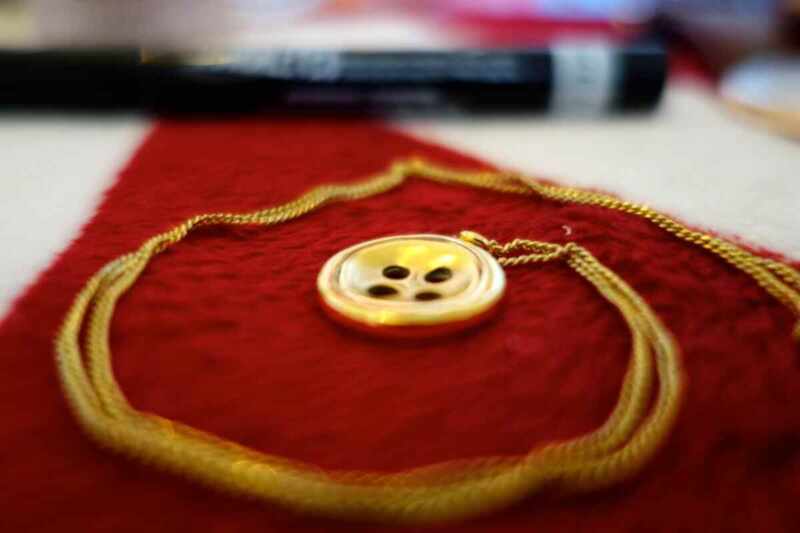 I think that about wraps up what's in my handbag, cupboards and draws!
Sorry it took me so long to get up, I promise I wont wait so long to do the winter one.