I'm really getting into these alternative recipes!
I have to admit I'm not a carb-free girl, I'm more of an Anti-Dieter… but I actually prefer lots of these to their original counterparts.
Guilt Free Egg Fried "Rice" has become a weekly staple, Low Carb Pizzas are my ultimate movie watching treat and don't even get me started on the Avocado Cookies.
Credit for this creamy, virtually carb free comforting bowl of goodness goes to you. You all commented, Tweeted & Facebooked that I needed to try my hand at carb free mash. Well you've got some seriously good taste, this stuff is delicious!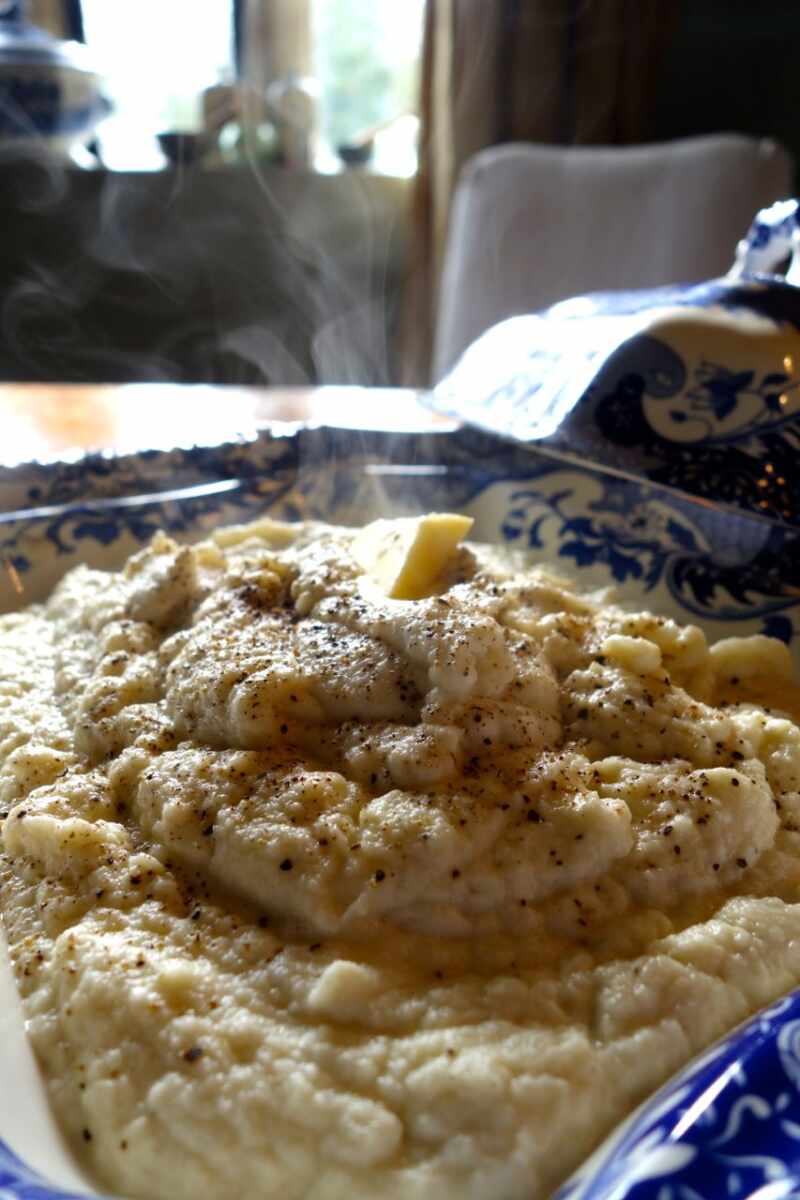 It's like an Autumnal hug in a bowl.
Rather than leaving you feeling stuffed, heavy and bloated like potatoes can… this comforts and fills you up with none of the regret.
Hey, you're only eating a big bowl of vegetables after all!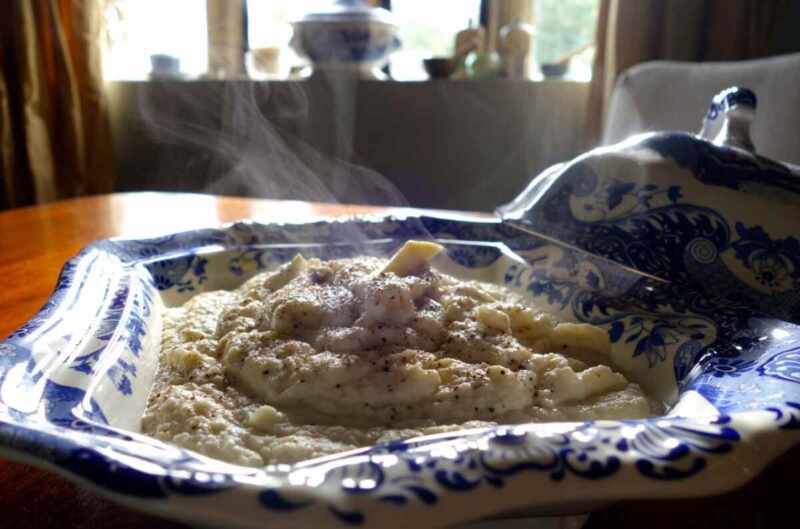 This recipe makes a big bowl, which is enough to feed 3 or 4 as a main event, or about 6 as a side.
You'll need:
1 cauliflower
1 sachet of miso paste
1 clove of garlic
Lump of butter
Splash of cream
Nutmeg, salt n pepper.
Add a glass of water and your miso sachet to a large saucepan, put the lid on and get it boiling. Chop your cauliflower into florets (the natural tree shapes that the cauli forms), pop them into saucepan and cover.
Leave it for about 10mins, you want the cauli to be soft and mashable but not sloppy at all. Keep an eye on it, when you can happily slip a knife though, drain the pot.
Pop your cauliflower into your food processor and crush your clove of garlic in too. Blitz it all together, pop a lump of butter in as it blends, along with a splash of cream, a grating of nutmeg and a good pinch of salt & pepper.
I'm leaving the butter & cream measurements up to you, depending how rich you want it to be. Personally, I'd be French about it and go wild!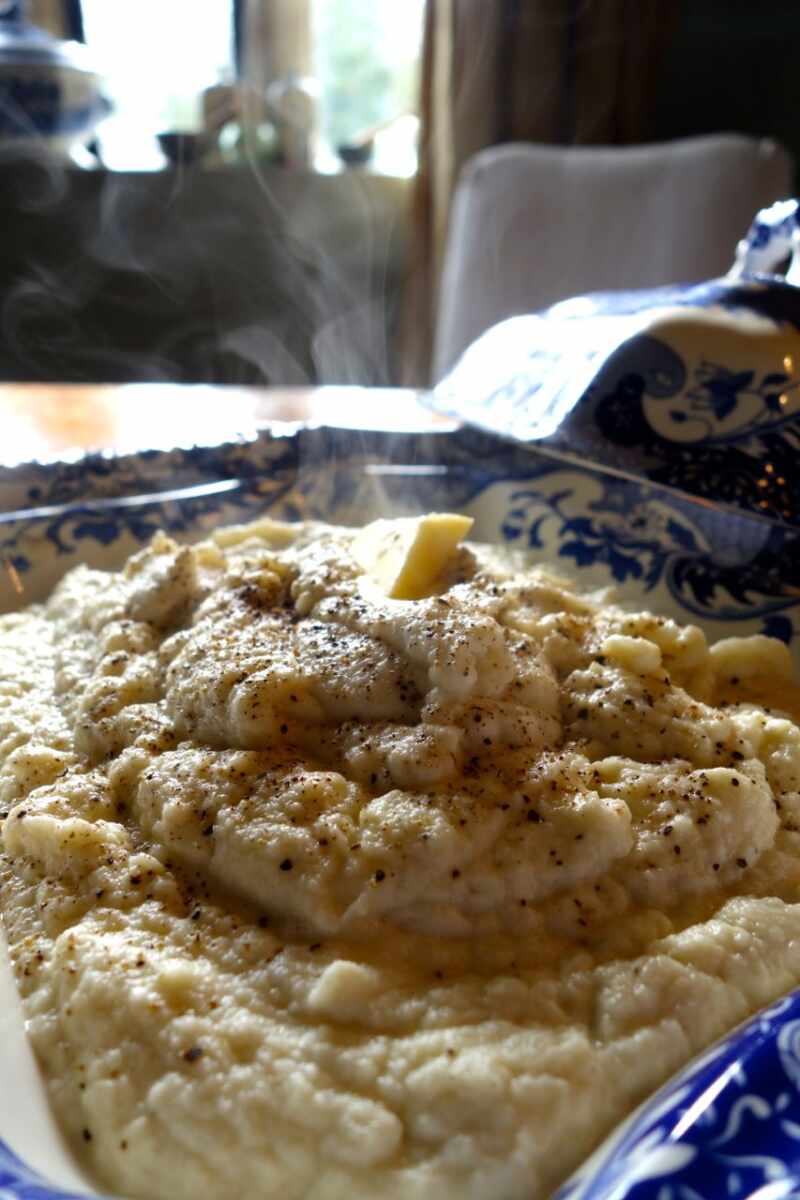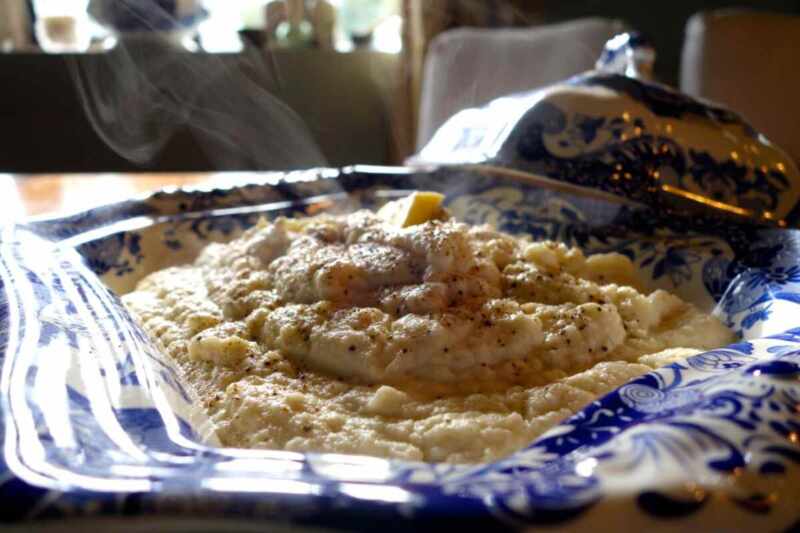 It would make a cracking side for roast chicken, or just a bowl of good old fashioned bangers 'n' mash…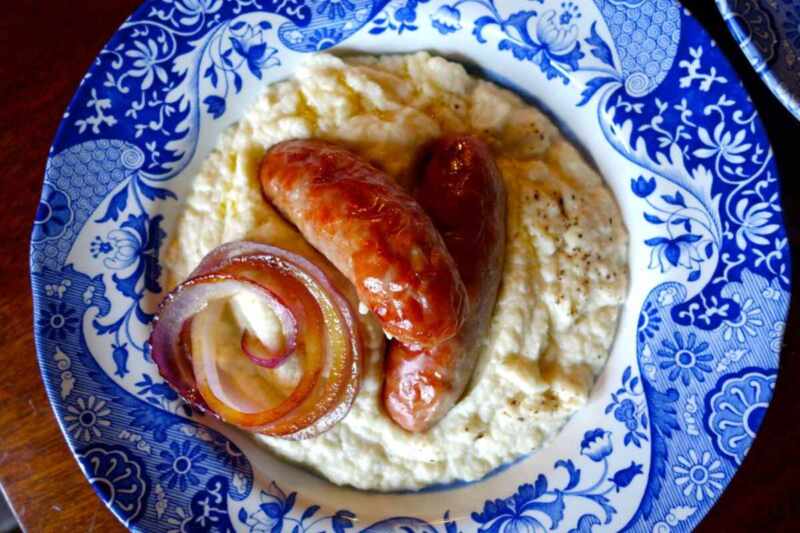 If food is love then this is a great big hug from Mum after a long, miserable day in the rain.
Unbeatable.