There is a new foodie night market in London.
THIS is the face of an excited (queuing) foodie:
Some of the city's finest food trucks, popups and street food aficionados come together for a night of eating, drinking and Instagramming.
It's every Friday & Saturday this winter and you are going to love it.
There's every type of food you could ask for and 3 bars, so you wont go home hungry, thirsty or sober.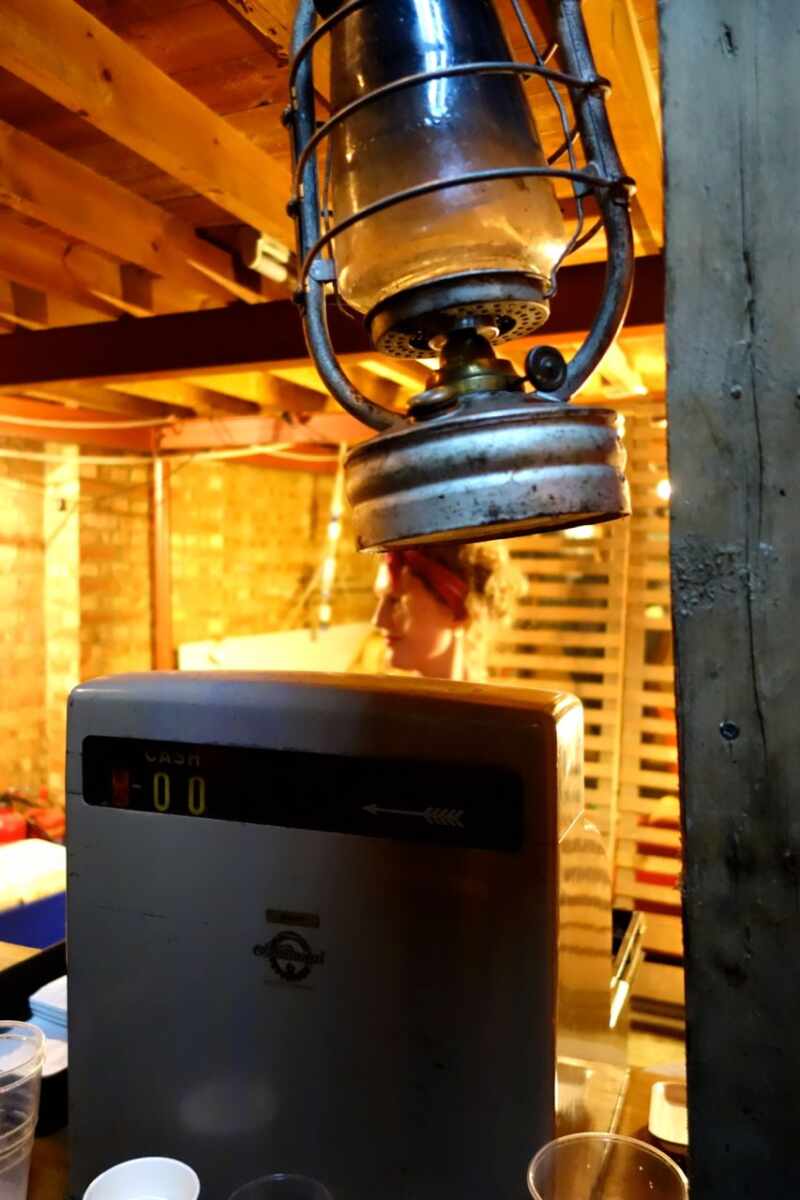 Smokestak served up some seriously impressive, sticky, smokey ribs.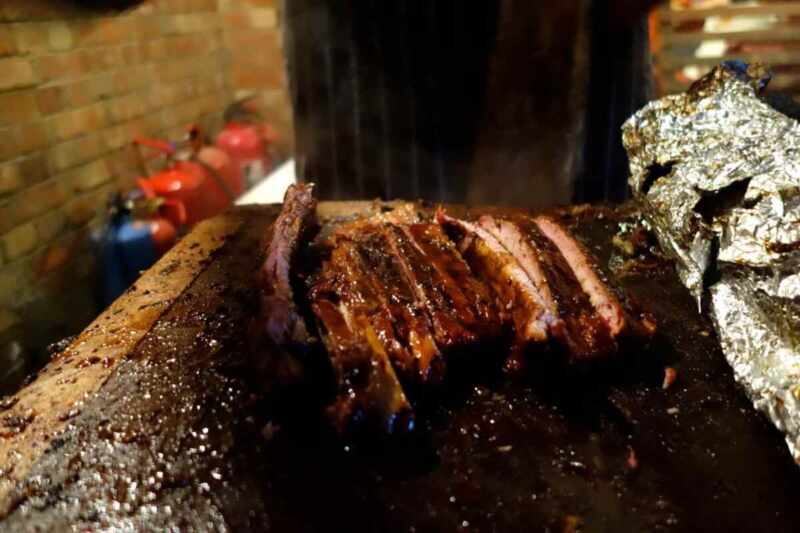 Which we washed down with hot apple cider.
Before moving on to Yum Bun.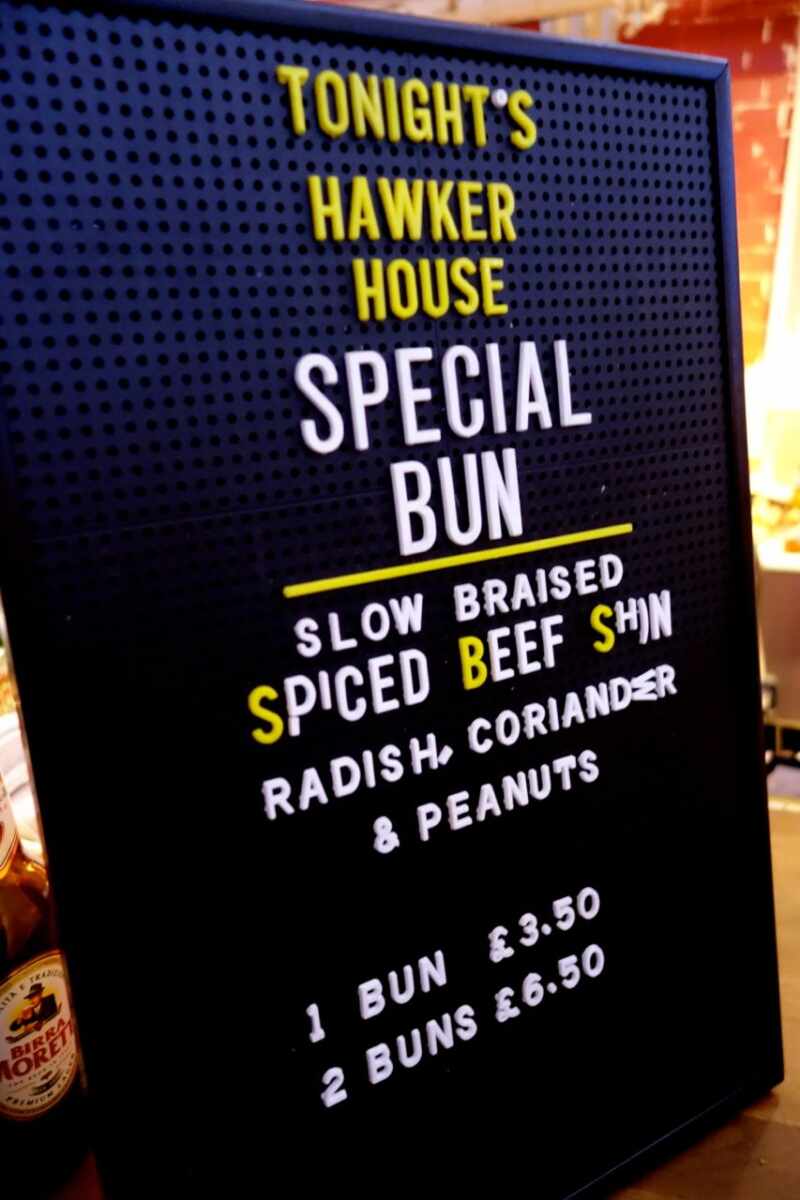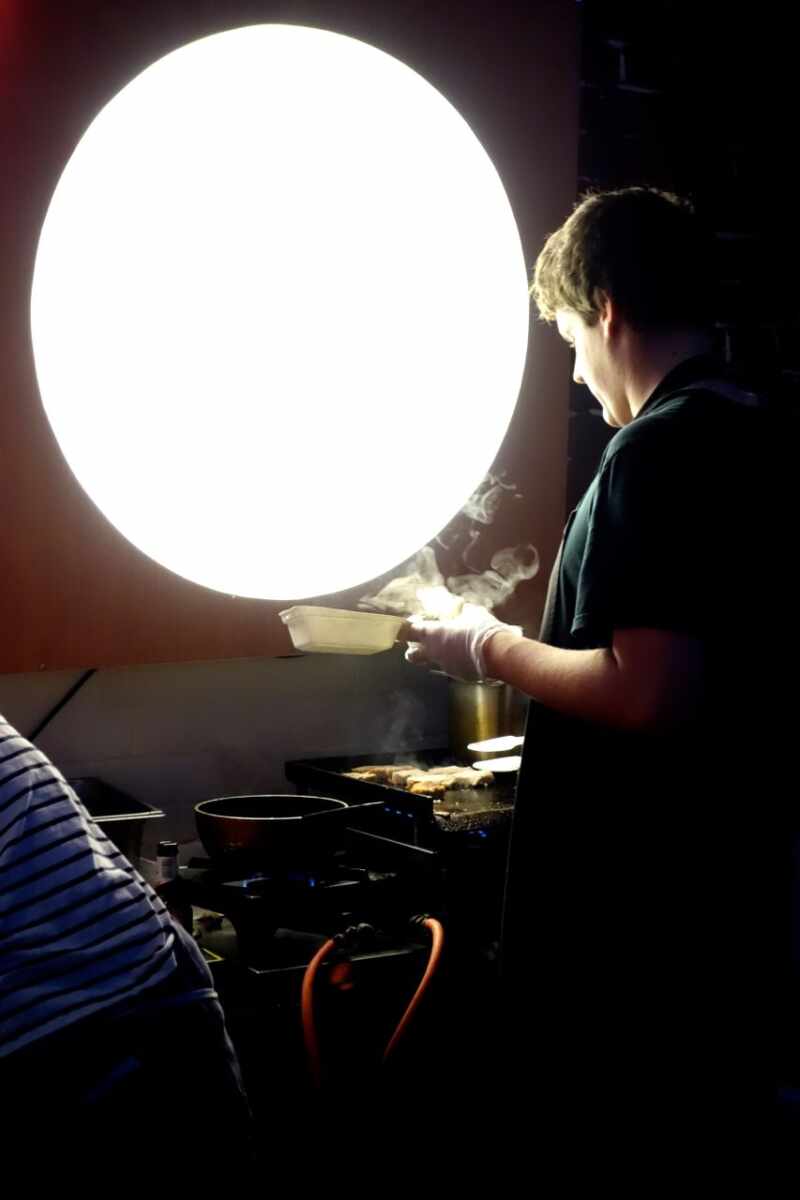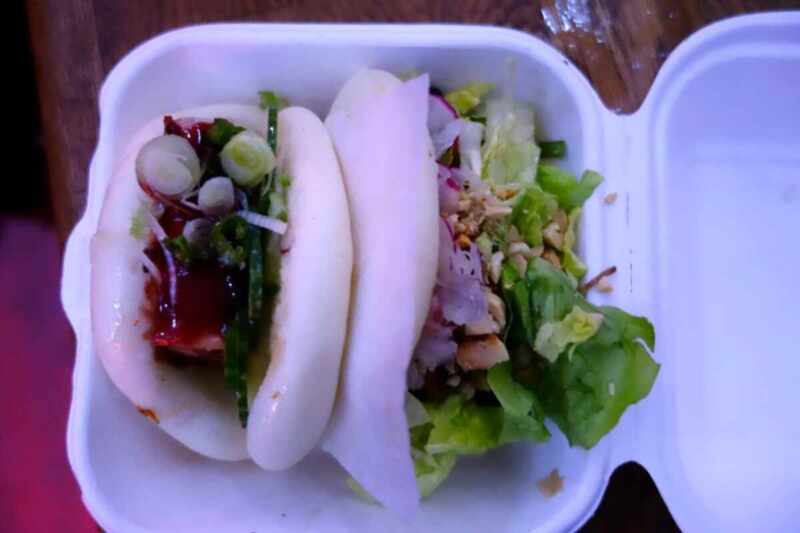 Where they'll serve you rich, meaty fillings with cracking sauces inside pillowy soft buns.
In between stalls everyone chats, mills around, dances and chuckles in their little pockets of people.
It's noisy, but in that almost electric, buzzy way that just makes everything seem even more exciting!
Baba G's were serving up some seriously impressive looking Indian goodness…
As were Rola Wala with their "Runt Naans"…
Teeny naan breads topped with pulled free-range pork with ginger cucumber & mint onion pickles. Seasoned with liquorish root and roasted coconut; loaded with coriander, mango chutney and thin savian crunch.
Morito had some seriously jazzy olives on offer, with an array of other delicious Spanish stuff.
For me, the dish of the night was this juicy number; Lamb chops mechoui.
So good infact, it caused me to make this face…
If that's not a "Sh…oot this is good! You have to try this!!" face, then I just do not know what is.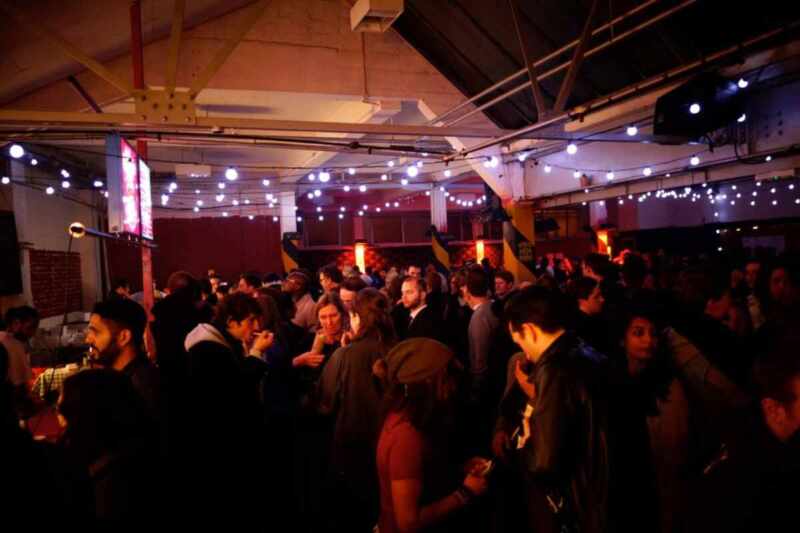 The event will spring up every Friday and Saturday night for the next 6 weeks.
It's East, sort of near Broadway Market. Exact location here.
It's free if you arrive before 8pm, which you should. Otherwise it'll be £3, there will be an enormous queue and the vendors will have started selling out of all the good stuff (you may have noticed a lack of lobster roll pictures… this is why).
Wrap up warm! It's nice and toasty inside, but bloody freezing to get there! Don't worry, there's a cloak room.
Take cash and don't drive, you'll want to make the most of those bars! Especially the hot one.
Most importantly… tag me in a picture so I can see what you're eating!