So… someone found out that Cosmo gave me a Best Lifestyle Blogger award.
Sadly I missed the ceremony back in London so as soon as my feet touched LA soil again, the guys threw me a sneaky little celebratory dinner at one of my favourite Mexican joints, Petty Cash.
There were candles, flaming cocktails, nachos & tacos all round!
There was even a hugely embarrassing rendition of "For she's a jolly good fellow" which the whole restaurant joined in with & I contemplated sliding seamlessly under the table to hide until it stopped.
But then I'd have missed out on pudding!
At PC the tortillas are handmade to order by a Mexican mother & daughter team.
They're so good, the mother even graces the front of the building.
Once you've tipped your hat to mamma, you step through the heavy doors to be greeted with an excited, chattering buzz and old school rock music.
Huge, high ceilings and massive hand-painted murals make it seem like an almost religious experience.
Like you're all coming together to worship at the alter of tacos.
Still & sparkling water is served in huge old beer bottles.
Recycling at its coolest!
And my favourite cocktail, The Brixton, comes with a pool of flaming booze for you to pour in & muddle with the icy drink below.
The best thing about being in a big group is getting to order loads & try everything!
These were Brussels sprout nachos.
That sounds terrible right?
Thankfully they taste freaking amazing and absolutely nothing like your grandma's sprouts. They're deep fried, salty leaves of deliciousness scattered over molten cheese, chillies & chips.
The equally worryingly named Pig Ear Nachos with crema poblana & a soft egg were also a triumph.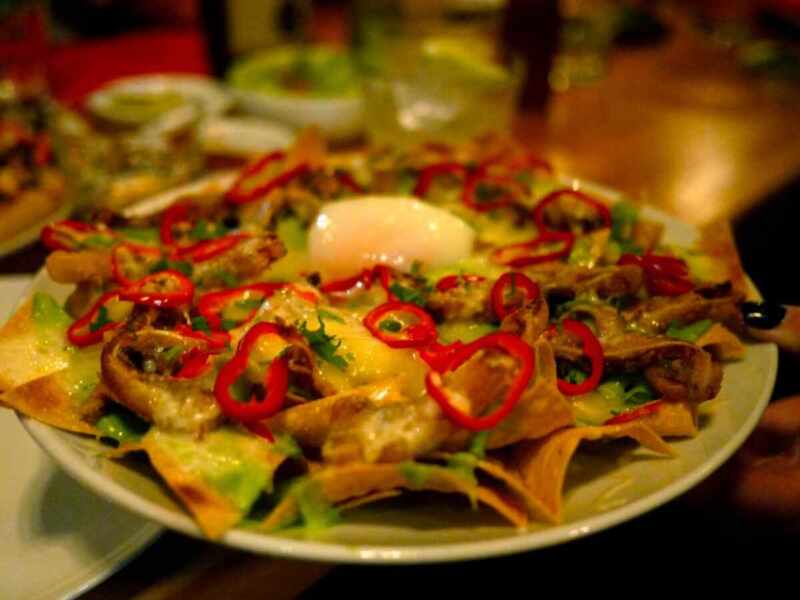 Almost as good as the pigs ears at Duck & Waffle back in London!
Hamachi ceviche, piled high with avocado & herbs.
This is aptly named TheBomb.Com and it's a bowl of perfect guacamole topped with sea urchin.
It's pretty infamous in the LA foodie scene & I can see why.
It's served with pork crackling that'll just blow your mind, too!
Have you ever had cheesy churros with a molten cheese dip?
No, I hadn't either… We'd been missing out, amigo.
"Gringa" quesedilla, slow cooked pork, cheese & an avocado crema.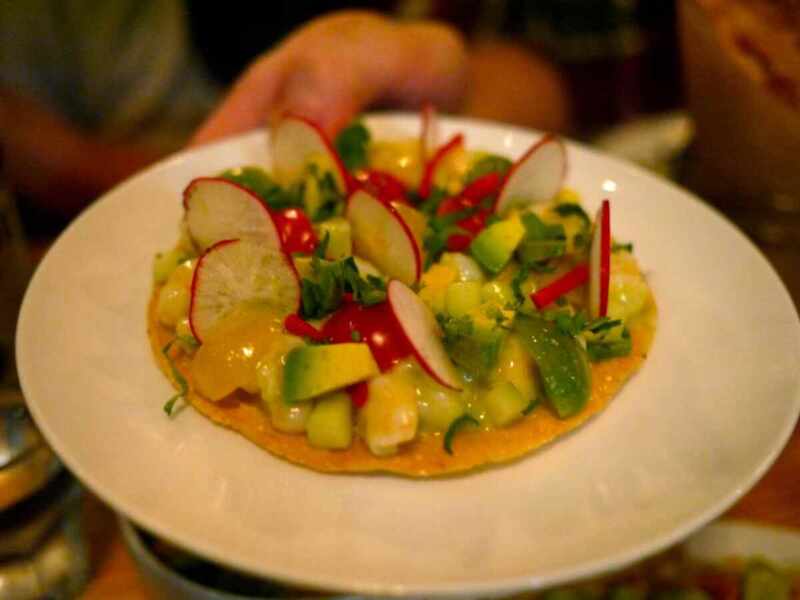 Lobster tostada.
Now this, is something of a Petty Cash speciality.
It's called "aguachile" and is a bit like a cross between ceviche & a cold Spanish soup.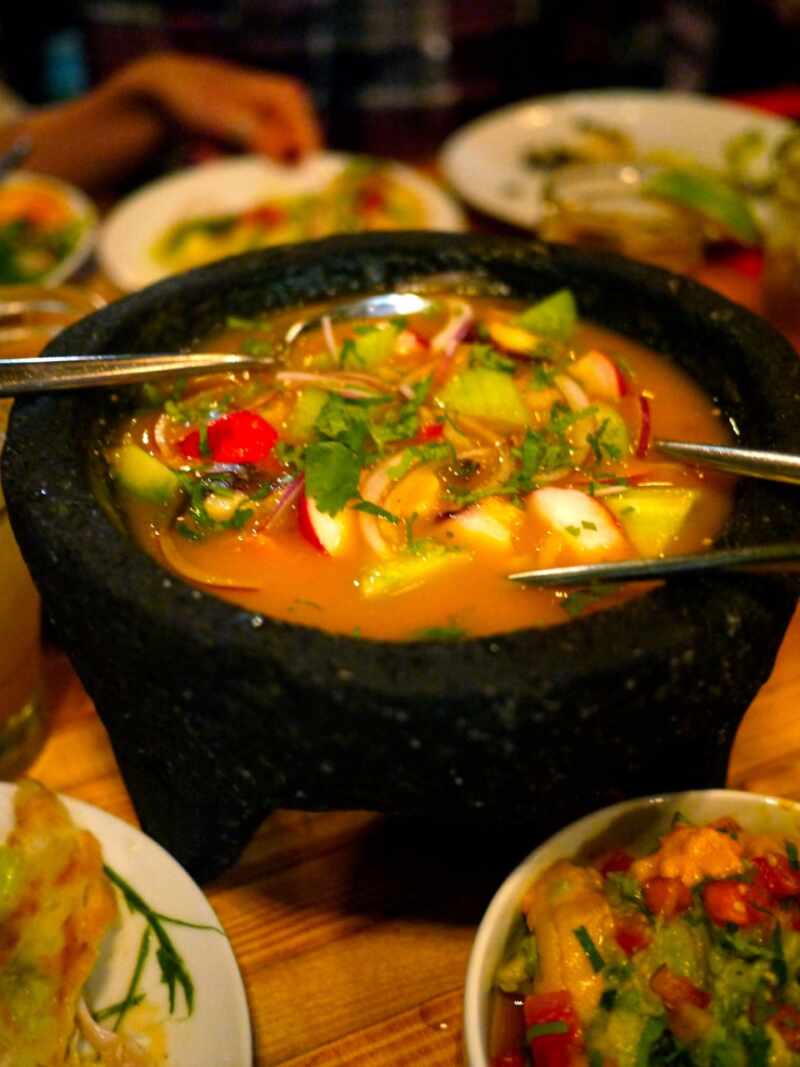 You choose what to fill it with. We went with lobster, octopus and scallops.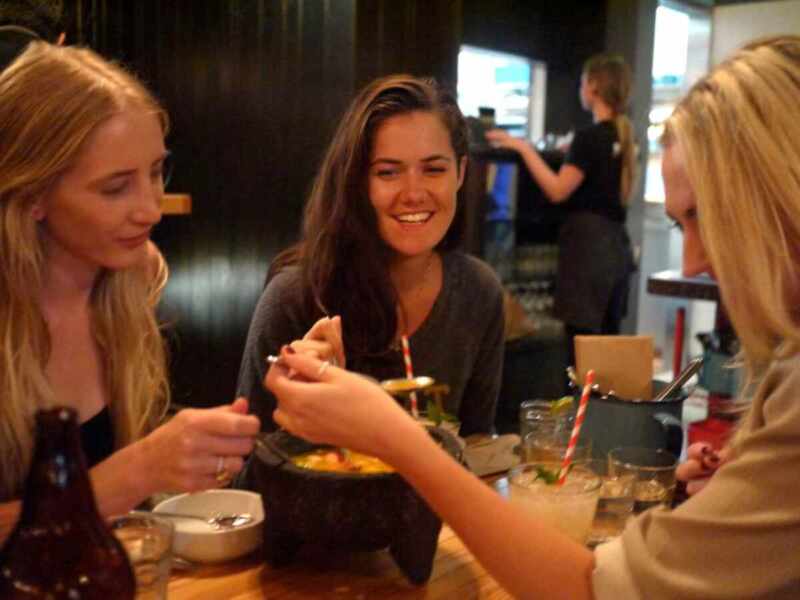 The flavour was incredibly fresh, intense & seriously memorable.
The others had to wrestle it away from us girls at the end of the table… but were helped by the arrival of tacccooooss!
Fish tacos (my favourite).
Al pastor bad boys with cooling avocado crema.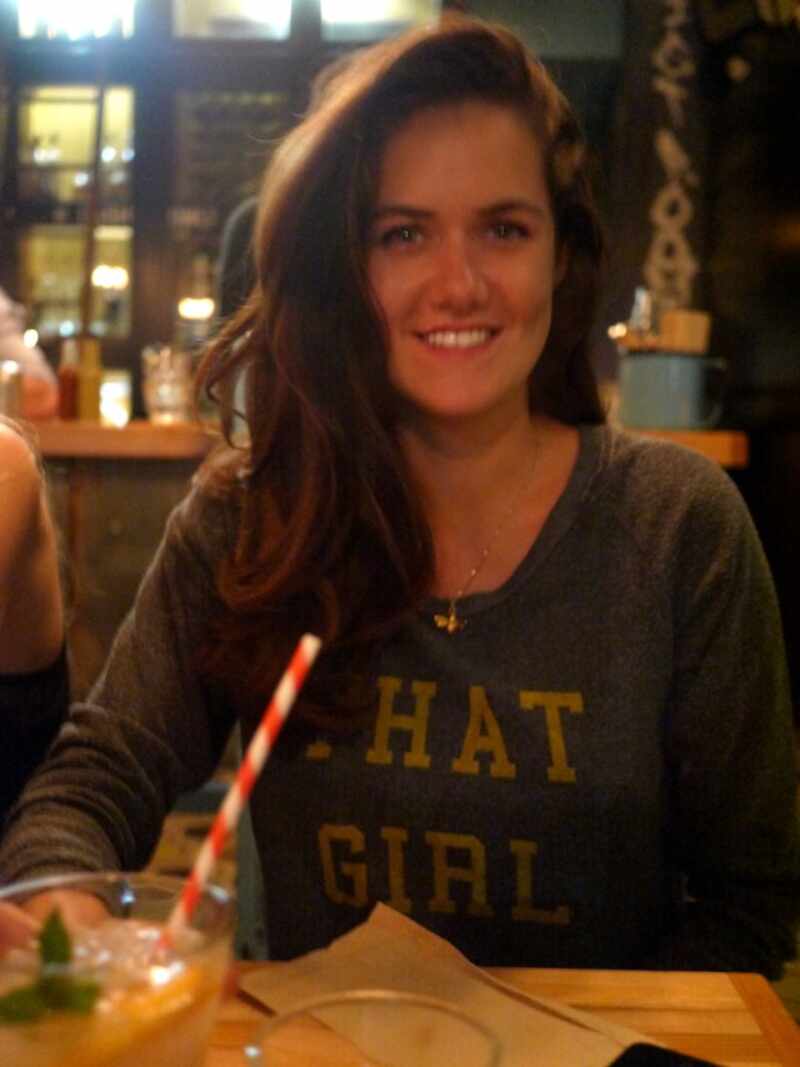 That Girl jumper // Honey "bee happy" necklace
"What? Why is everyone looking my way suddenly?"
"Oh god, you're all about to start singing aren't you?"
After my celebratory pudding of profiterole type things swimming in a hot chocolate sauce (which I may or may not have finished with a straw) we went out back for a good ol' fashioned, somewhat drunken game of shuffleboard.
A wonderful night with wonderful people.
If Petty Cash was in London I would quite happily camp outside their doors every night for a taste of those fish tacos!