Last night I watched the world's fastest man go for gold from one of the highest points in London.
Duck and Waffle only opened last week and it's already one of my favourite places.
Set on the 40th floor of Heron Tower, it offers exceptional seasonal cuisine with with 360 degree views of our fair city.
They kindly set up a projector to make sure we didn't miss any of the Olympic action, but I have to be honest… the food was more than a little distracting.
You whizz up 39 floors in a glowing glass elevator.
Speeding past some of London's best know land marks your ears pop and you just can't help but grin like a kid at a fair ground.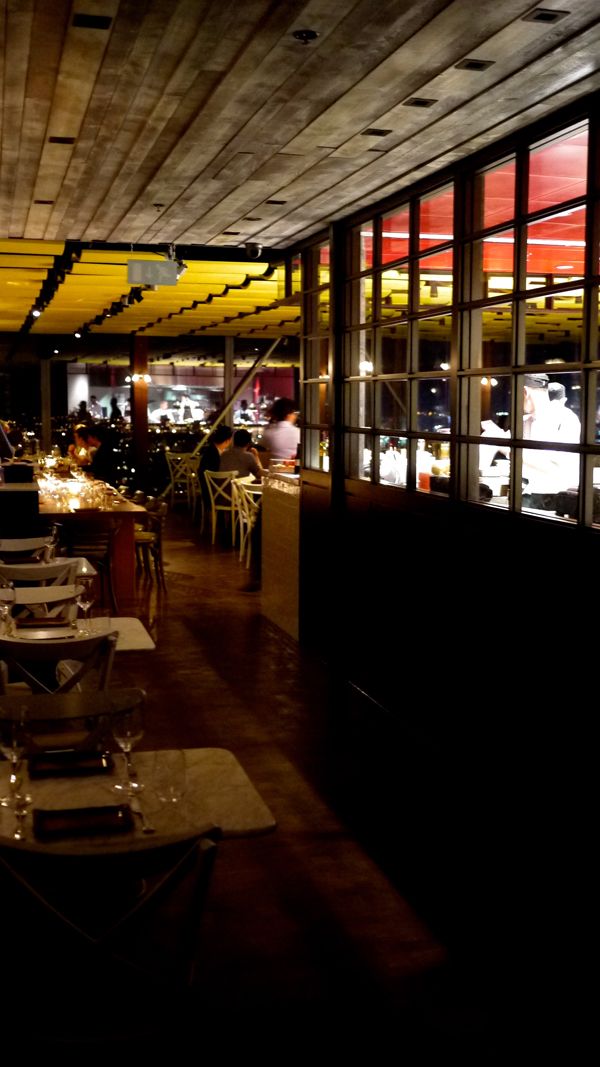 As always, I over ordered.
Peas with smoked bacon & eucalyptus.
You tear open the bag to reveal BBQ spicy crispy pigs ears. They might sound like something you'd find in a kennel but trust me, they are delicious.
Ox cheek keema naan with smoked chilli mayo.
Dorset scallops with apple, black truffle & lime atop a block of pink Himalayan salt. You use your fingers to gently rub the scallop across the salt before popping the whole thing in your mouth. A salty sweet symphony of summery flavours. (My favourite dish.)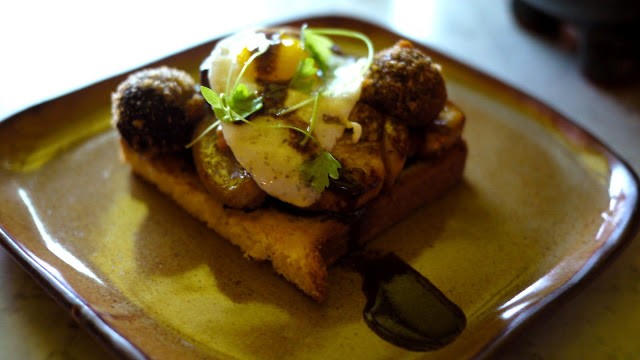 The foie gras all day breakfast.
Duck and waffle with fried duck egg and mustard maple syrup. Come on, how could I not order the restaurant's namesake?
Razor clams with salsa verde.
British seafood pot roast with n'duja and wild sea vegetables.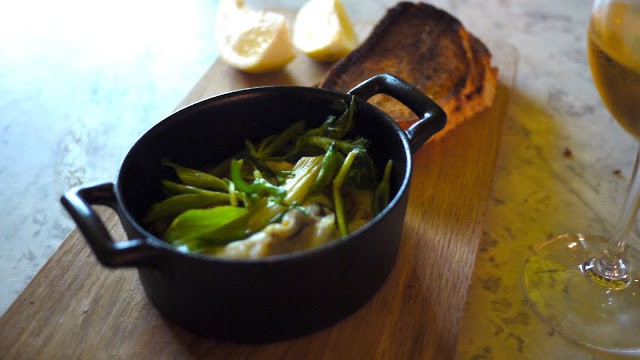 Octopus with chorizo, lemon and capers.
Roasted Sicilian peach melba with caramelised almonds. Good… but not quite as good as my Honey Roast Peaches.
Warm chocolate brownie with peanut butter icecream and crunchy caramel. Peanut. Butter. Icecream. I know. Here are some shots of the view while you take that in.
For now Duck and Waffle's open for lunch and dinner but once The Olympics are done & dusted they'll be open 24 hours a day for all your luxury midnight-munchie needs. They'll also be launching a whole new breakfast menu… which I'm more than a little excited about. Imagine watching the sunrise over London with a big plate of pancakes! Most of the dishes are about £6 – £10 which I think it pretty reasonable. It's the perfect place for a date. There's something about those views that just gets me every time. Make sure you book. Details here . .