Mum has arrived!
She's just staying for a few days of winter sun and Lily squidges.
Despite having been here for such a sort time it already felt like forever since I'd seen her and booked her a flight almost immediately!
Its such a treat to have her with us, so we're doing our best to show her the very best of LA, so she'll come back again.
Starting with a visit to LACMA, and a quick game of peekaboo in artist Chris Burden's "Urban Light" installation.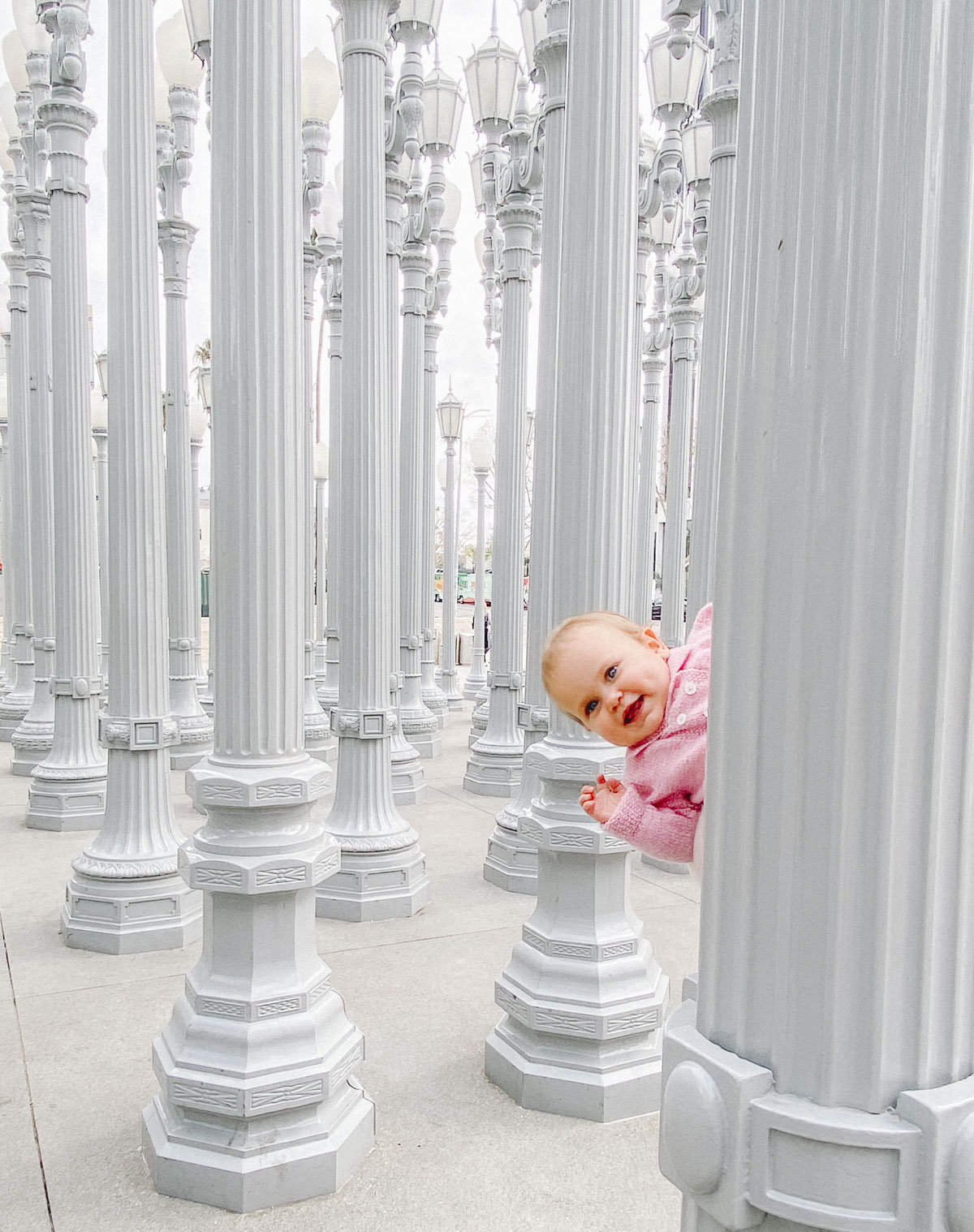 And a tour of Richard Serra's monumental piece, "Band".
Ad - Shop this post