Much of the joy of summer in Provence comes from simple pleasures.
Crusty warm bread from the boulangerie, sun kissed tomatoes so good you can just bite into them like apples, runny cheeses, cheap local wine that slips down as well as anything you pay an arm and a leg for back home. Lazy walks, rolling vineyards, the sun on your shoulders, the singing crickets, freckles.
You could easily stay an entire season and live like a king on a pittance.
But there's another side too, a more refined version that I wouldn't want to live in for too long, but is fun to visit for a night or two.
So a few of us got spruced up and left our little bubble for the evening.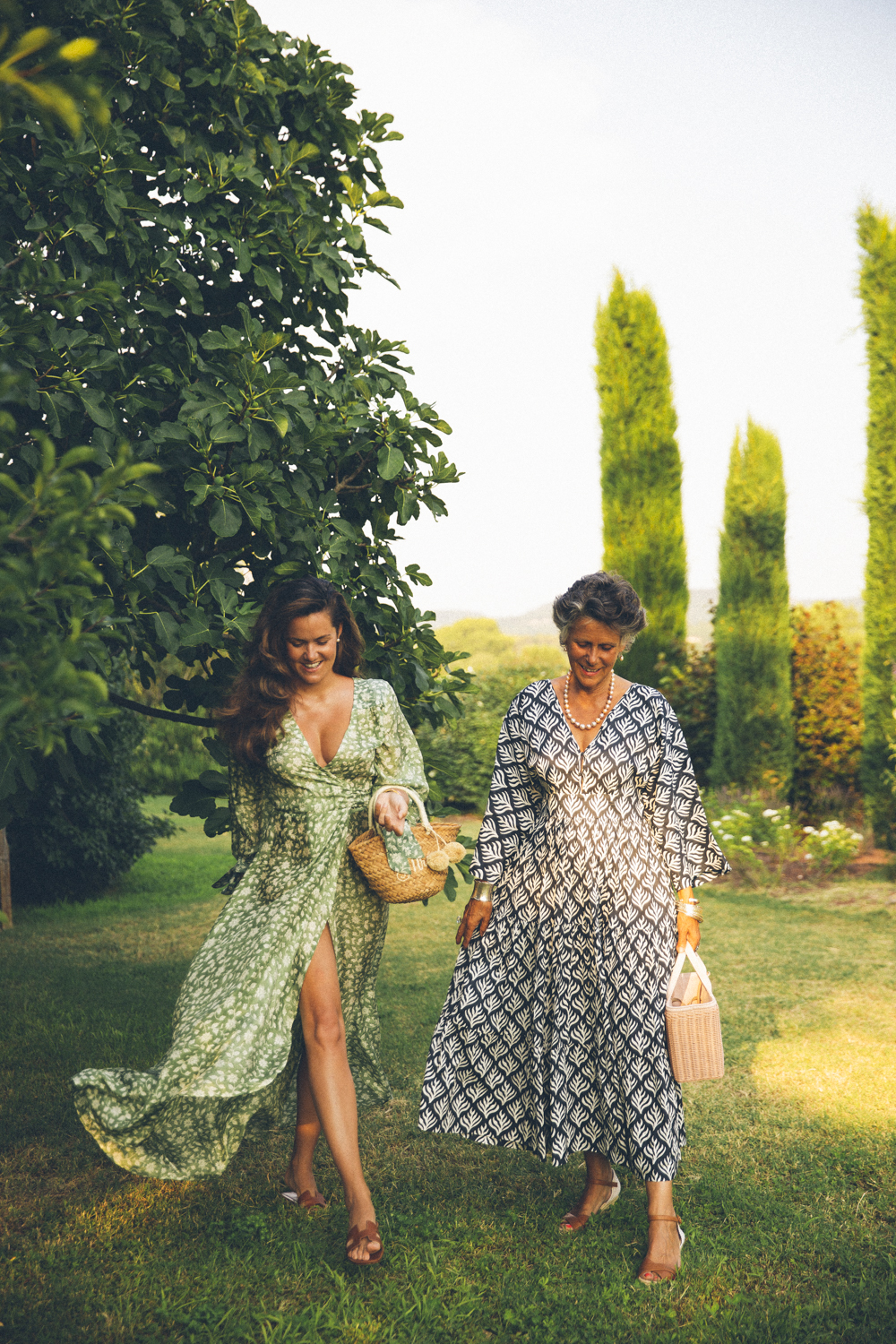 Wrap dress // Mini basket // Sandals (dupes here)
Printed dress // Pink basket // Espadrilles (similar) // Jewellery
Ad - Shop this post