A babymoon is one last selfish hurrah before baby arrives. Time to make the most of having endless time to yourself, no responsibilities, no-one to look after but No.1.
The idea is that you luxuriate in the mingling joy of being unburdened while tingling with excitement at the idea of the little one's arrival.
The best time to take one is during the second trimester, the time when most pregnant women are treated to something of a break. Hopefully the sickness and aches of early pregnancy have worn off, and you're not yet so large and uncomfortable that you couldn't bear to travel.
It's a time for wallowing in water, snoozing in the spa, sipping on cocktails, reading books, strolling hand in hand along the shore, and wild hormone fuelled sex at all hours of the day and night.
By those standards mine was almost a complete success…
…except for that last part.
While suffering with severe morning sickness for the duration of my first trimester, watching the summer pass me by, I would often fantasise about the "glowing" part to come.
The part of pregnancy where I could manage anything other than dry toast and I would fly off to somewhere far flung with white sandy beaches, fresh coconuts and swaying palm trees.
Somewhere I'd be unencumbered by waistbands, jumpers and struggling to pull my socks on.
This proved to be easier in theory than real life. Sadly the threat of Zika has spread across the globe and is still running rampant. I was careful about Zika Zones long before becoming pregnant (there's still no consensus on how long it continues to affect women & fertility after becoming infected) and as a mosquito magnet I certainly wasn't willing to risk it now.
When you're pregnant you're also at a much higher risk of blood clots (honestly, it's all glamour!) so I didn't want to fly too far.
Some furious midnight Googling of where might still be hot in November led me to Cyprus. Hurrah! I'd found a winner, only a 4hr flight, sunshine, Greek food and no zika.
Then the next snag raised its head. My husband announced he couldn't come.
Not one to let trifling details get in the way of a good adventure, I went ahead and booked anyway.
Choosing instead to take along my best friend, soul mate and most trusted advisor.
Mum.
Delighting in the symmetry of taking her back to the island where she was pregnant with her first baby, my big brother Tom.
Especially poignant after our last mother-daughter adventure…
We checked into a beautiful twin suite at The Almyra. Starting our days with breakfast on our little terrace watching the sun rise, before moving to the roof with a fresh cup of tea.
Just to quietly watch the world go by.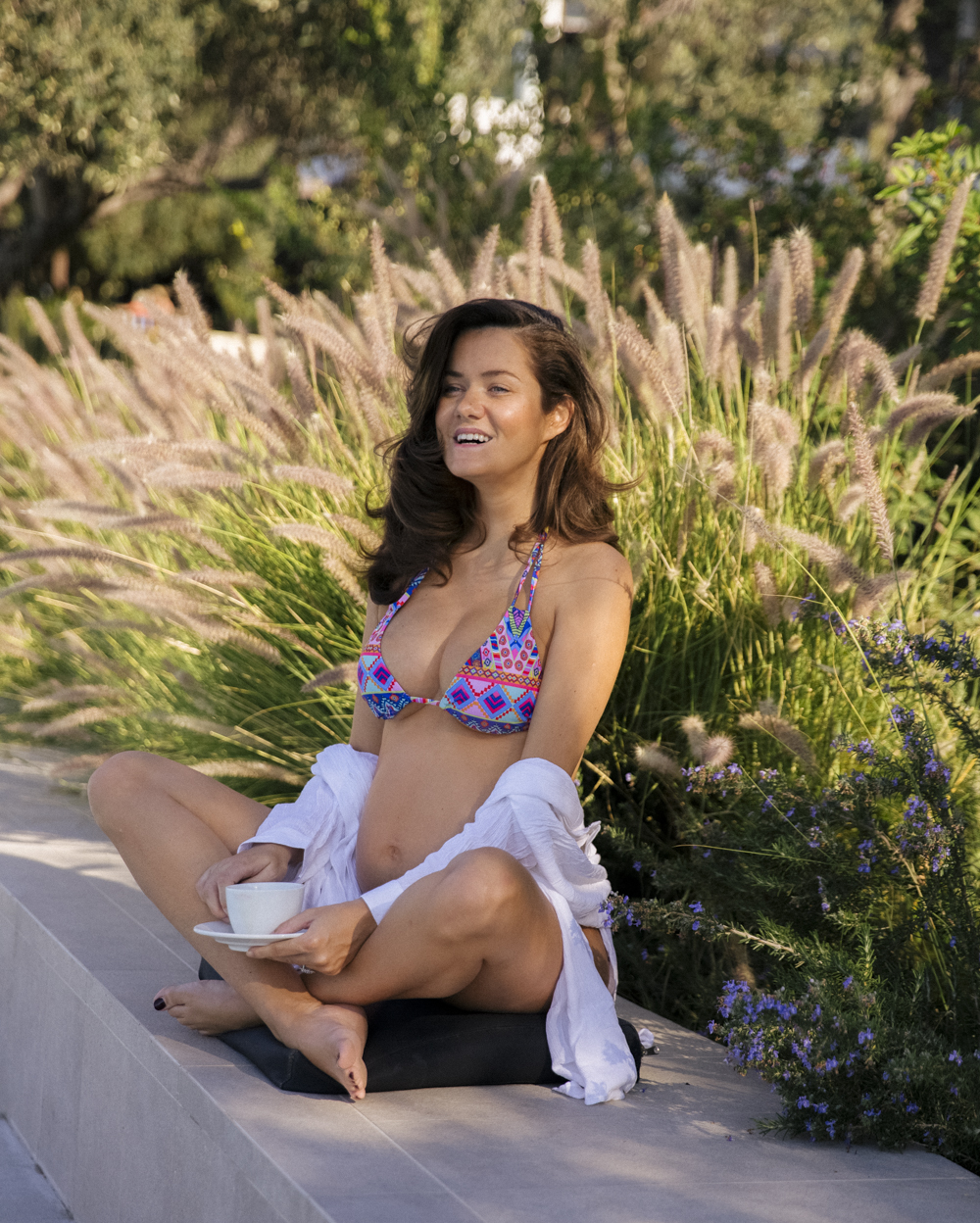 Bikini (don't laugh at the price!) // Shirt
We spent our time chattering away about pregnancy, birth, children, husbands, grandparents, family, trips and adventures still to come.
If you have any qualms about taking your mother on a babymoon, put them to rest. It was the best thing I ever did.
Such a treat to be able to have her to myself for a little while, ask her all the silly questions that popped into my head, hear all of her stories for the hundredth time as though they were brand new.
We read the same books at the same time so we could chat about them over lunch, which was only a short walk away.
The hotel's own little taverna beside the sea.
Where we feasted daily on all manner of Cypriot specialities.
Before retiring for mocktails beside the pool.
View this post on Instagram
We watched each and every incredible sunset in awe.
Dreaming of the little one who'd be there to watch them with us next year.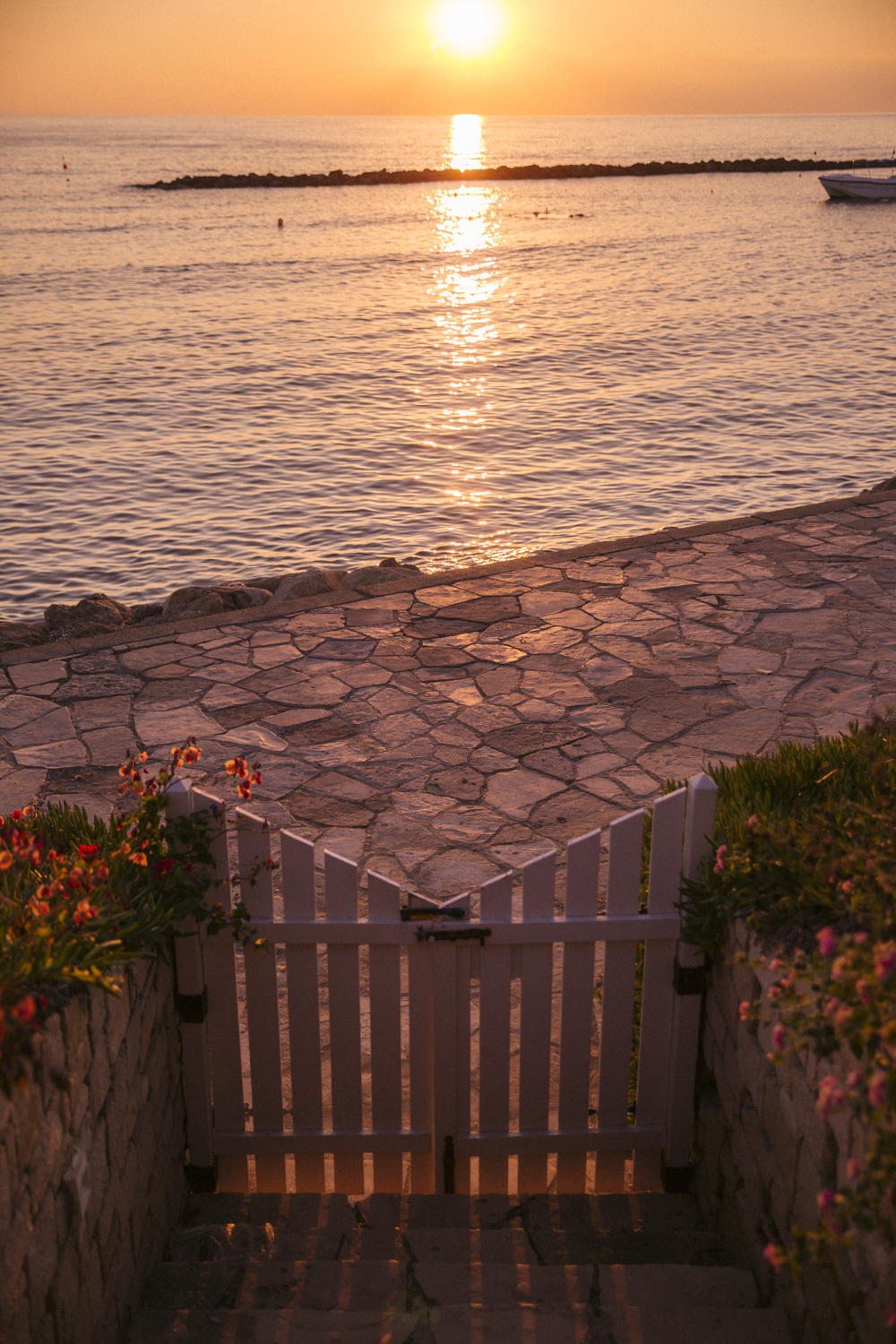 Strolling hand in hand along the shore as day turned to night.
Before doing it all over again the next day!
Yellow bikini // Lace dress in main image
A babymoon with an unexpected and wonderful twist!
Pop back for part two very soon.