When we arrived on Symi the weather was beautiful, but not quite the scorching Greek temps we've grown accustomed to over the years.
This changed rapidly! By the end of the trip it was almost too hot to have breakfast outside.
Don't worry, we soldiered on through.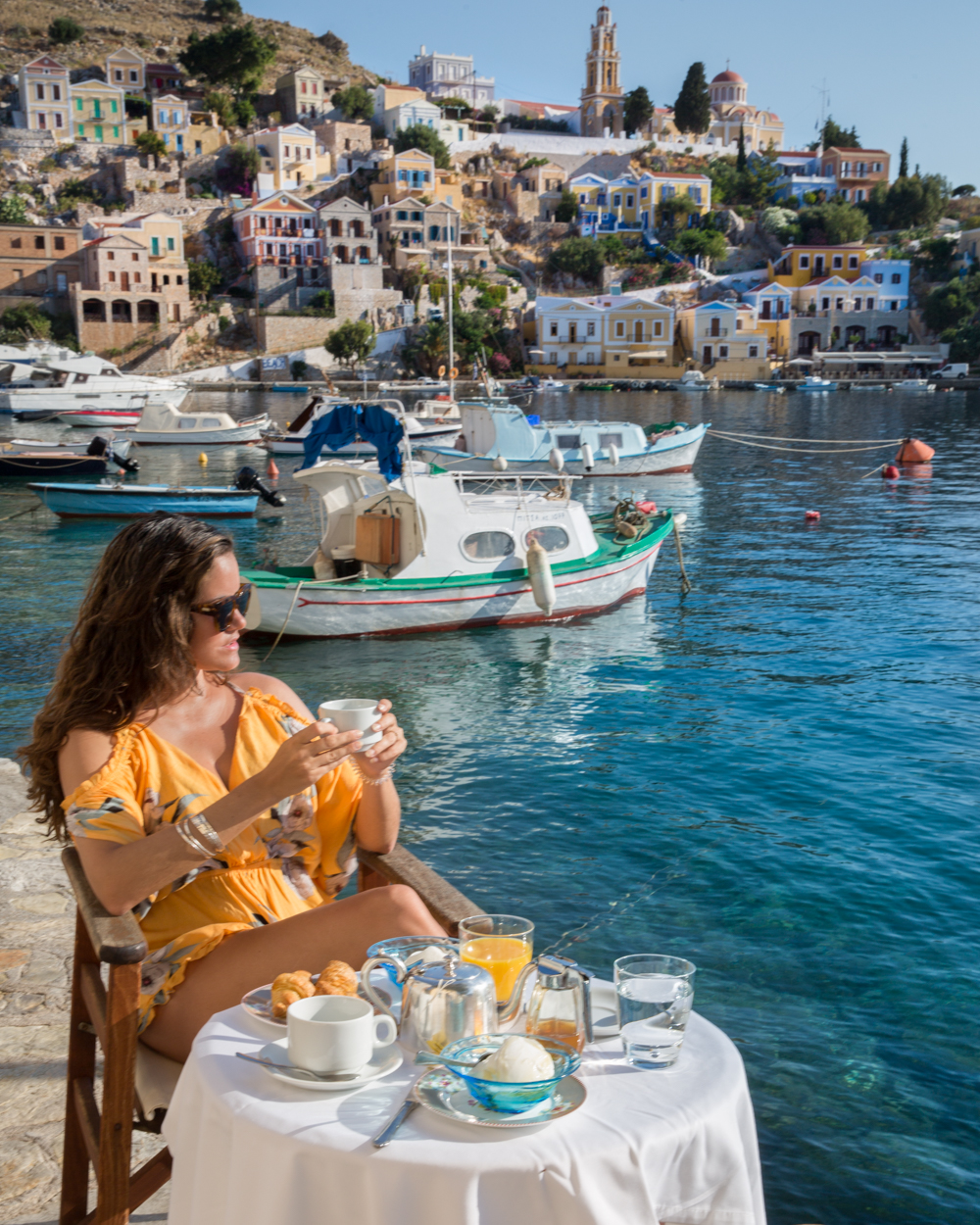 Feasting on thick, homemade Greek yogurt, local honey that tastes like orange, thyme and lavender, flakey pastries, fresh fruit and strong black coffee.
Looking out over the utterly unique Symi bay, reflected in the water below.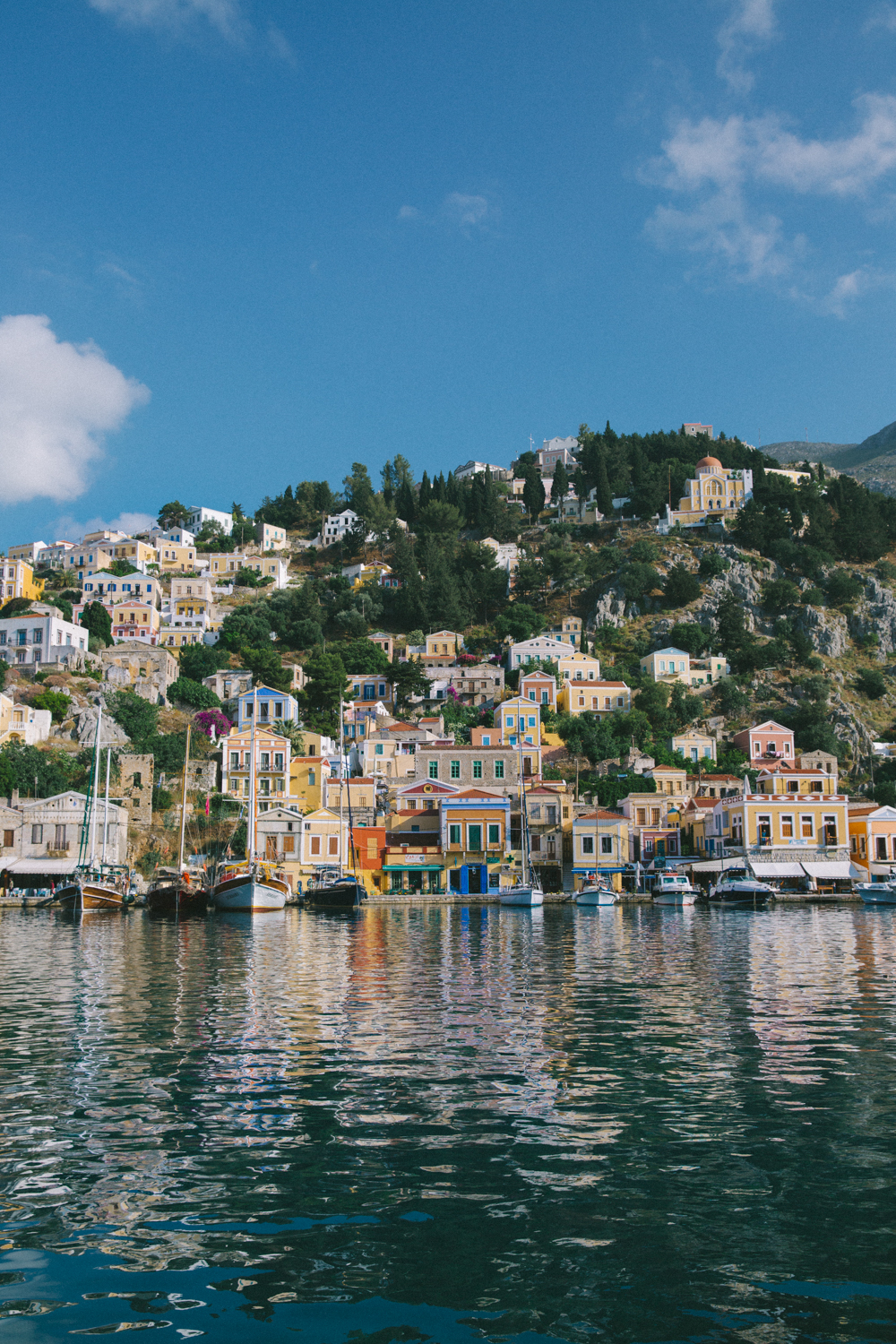 We decided to explore a little town we'd heard a lot about during our time on the island, Pedi.
The quieter alternative to Symi town itself (which we couldn't really imagine, given how sleepy our little patch was!)
But of course they were absolutely right. What Pedi lacks in polish, it makes up for in charm.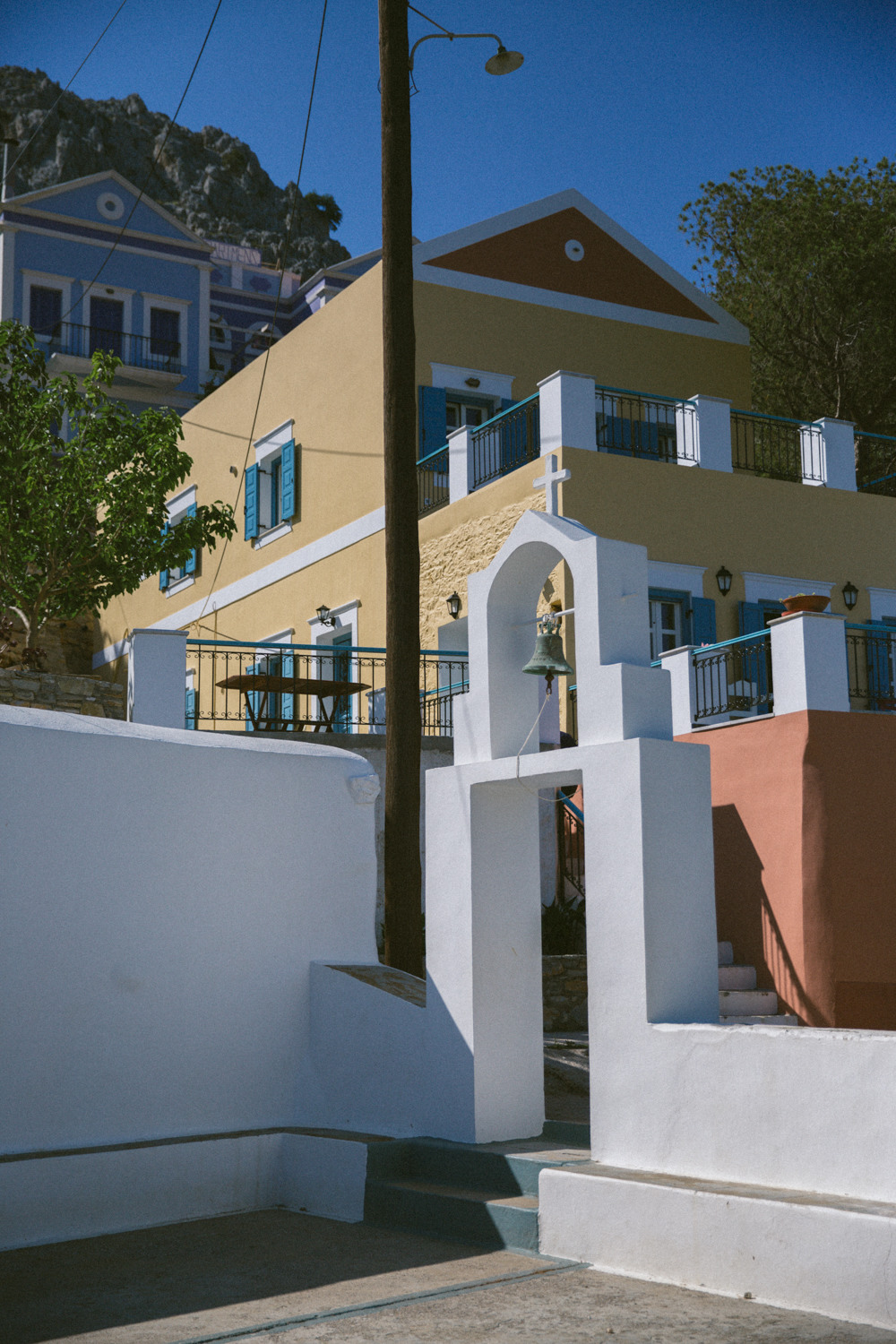 Pastel houses leading down to pastel boats, dancing on the shoreline.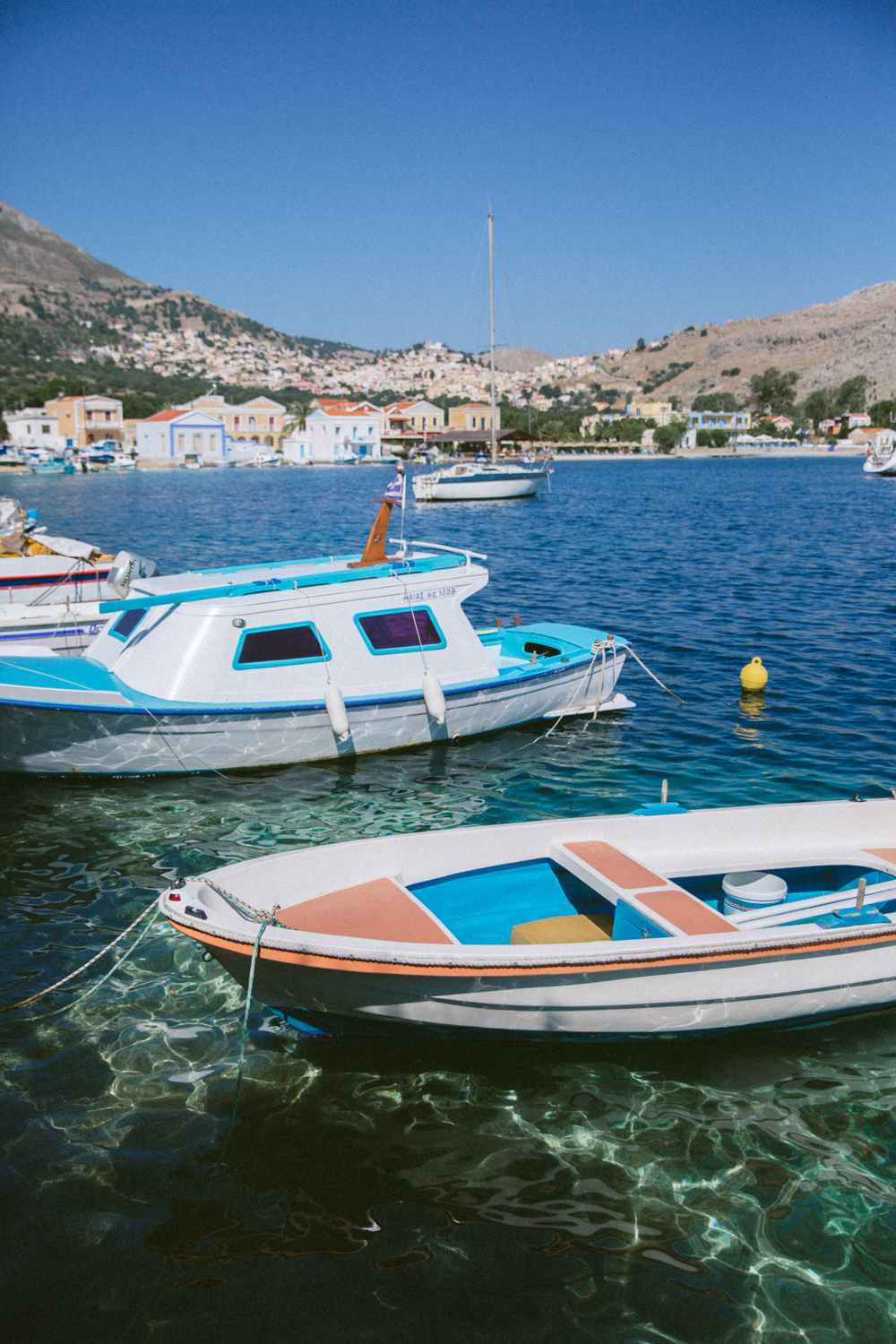 We explored the little ghost town, coming across the occasional soul – all of whom were local or hairy.
Or both…
Delighting in the bright, bold colours favoured by the islanders.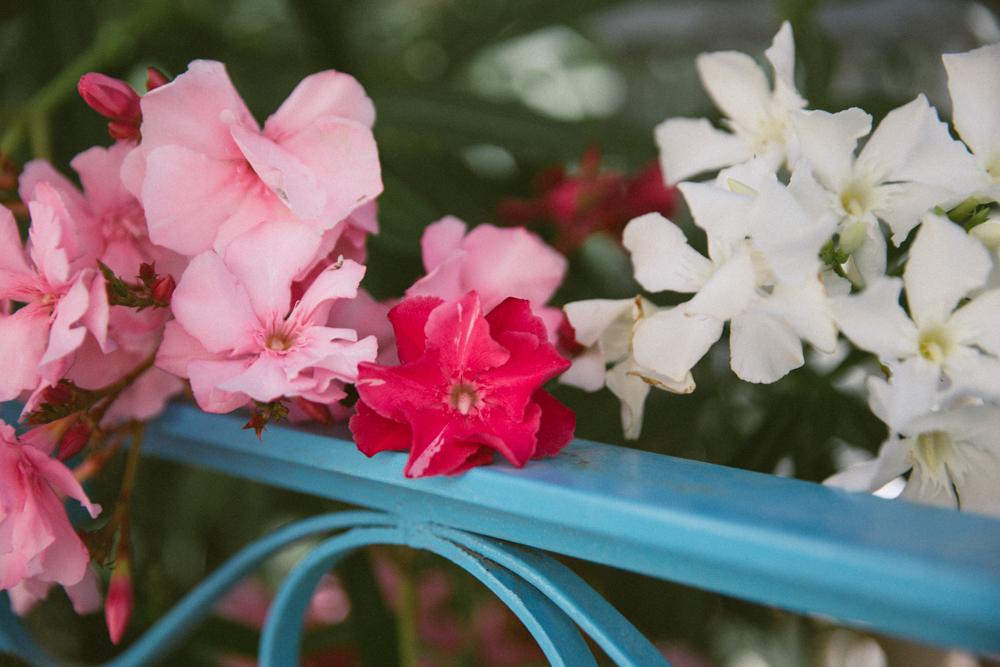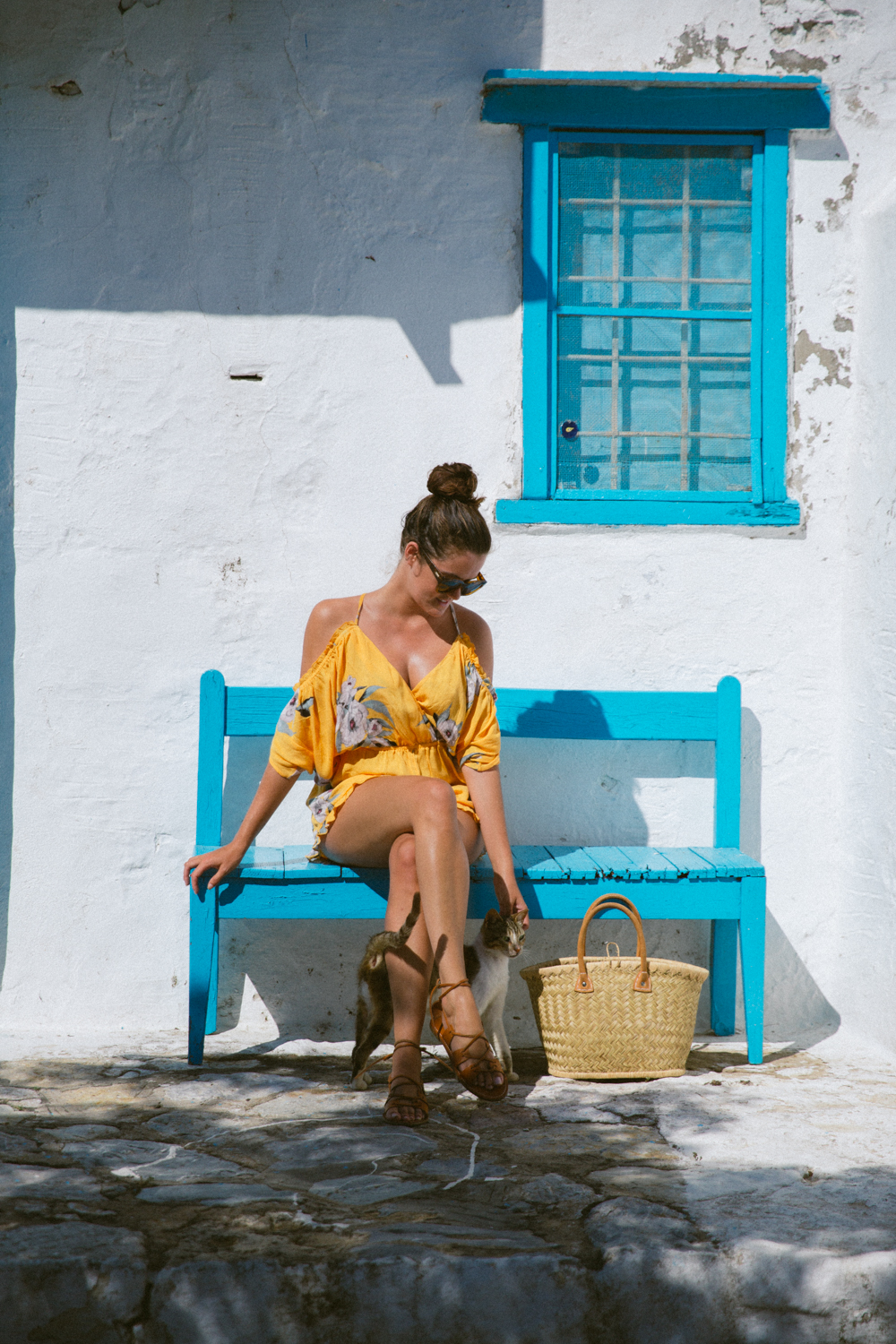 Yellow playsuit (also comes in a divine swimsuit)
Ad - Shop this post