Did I mention how much I loved waking up to this view every day in Symi?
Because I really, really loved it!
(Hotel lowdown here, incase you missed it.)
Having thoroughly explored our little bay and some of the closer beaches, we set our sights on something a little further afield.
Climbing* way up into the hills, to be treated by quite the view.
*Don't be fooled by "climbing", we were in a taxi. Who do you think I am?!
We stopped to take in all of Symi Harbour and the little neighbouring bay of Pedi.
A patchwork quilt of terra-cotta roofs covering the rolling hills.
And sped off to the south of the island.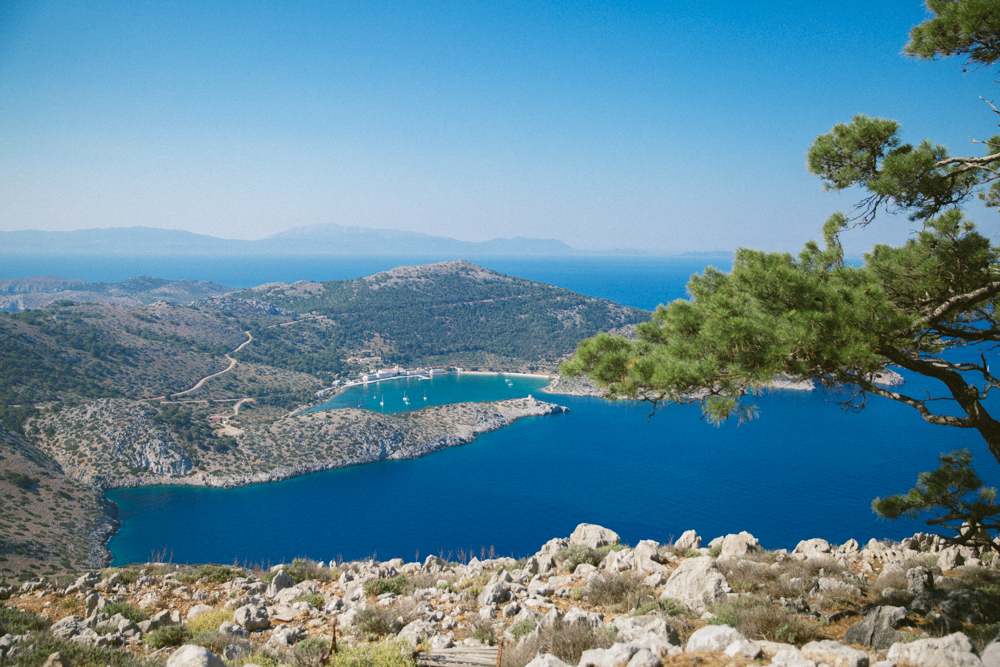 To another very special bay, a sheltered little lagoon called Panormitis.
Here you'll find The Monastery of St. Michael.
A large 18th-century Venetian style building with the highest baroque bell tower in the world.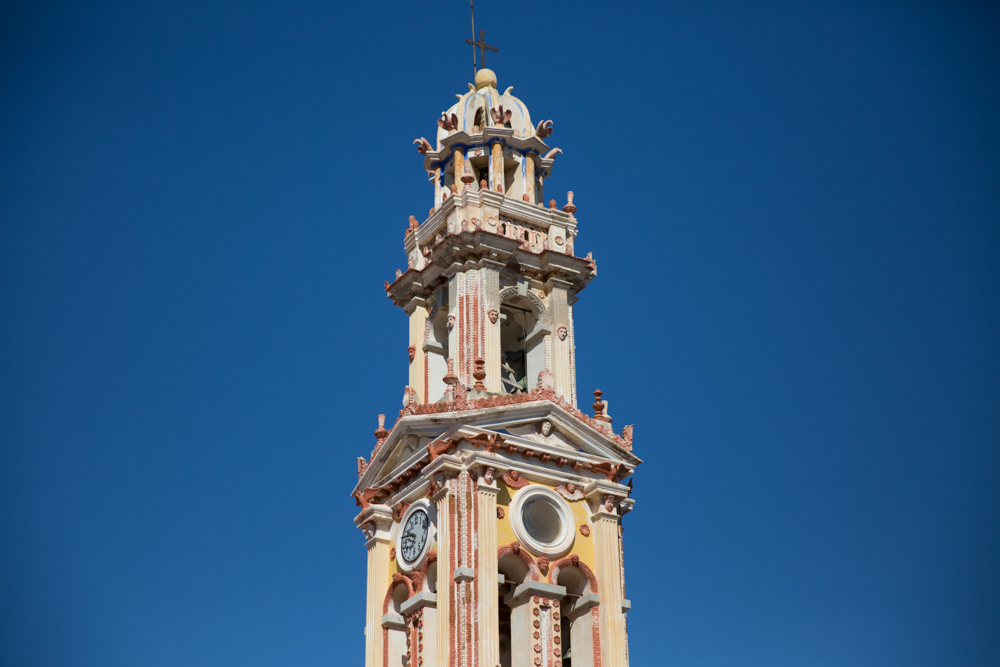 Built on the site of an ancient temple dedicated to the pagan god Apollo, the monastery has been a place of pilgrimage and devotion for hundreds of years.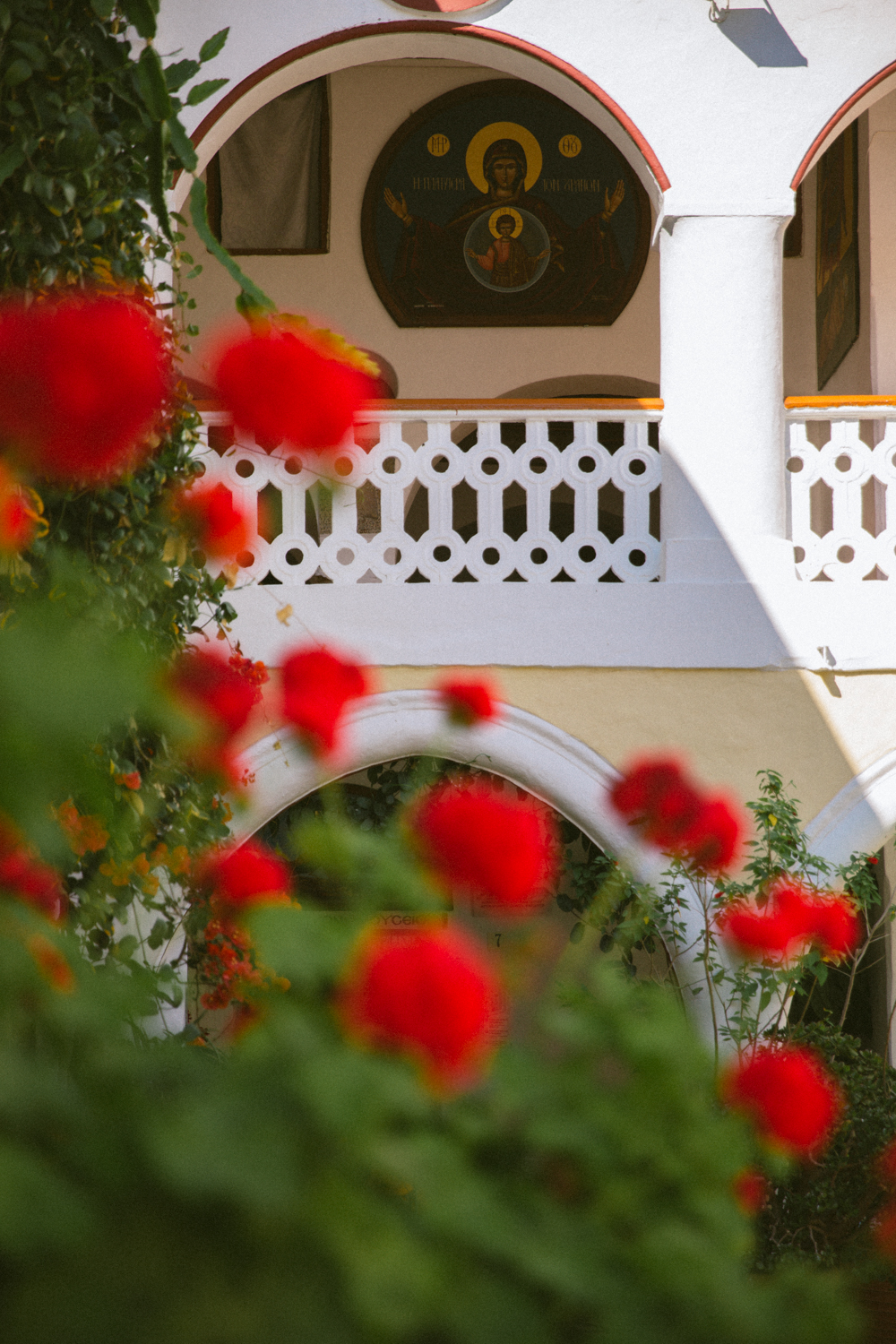 The inner courtyard is paved with a painstakingly laid pebble mosaic floor, typical of the surrounding islands.
Similar basket // Leather sandals
Ad - Shop this post