Why anyone would want to go to the gym when the weather's like this is beyond me.
Who on earth would choose a treadmill over the sunlit pavements of London?
Whether you're a chatterbox who likes to run with a buddy (guilty) or a soloist who prefers the company of an iPod*, there's no excuse not to get out there and get the blood pumping.
*Do people still use iPods? It probably makes me old that I even think that… though you don't know old unless you've spent a childhood struggling to record songs onto cassette tapes before the radio DJ butts in. The struggle was real, kids. 
But there's nothing old about these babies, baby!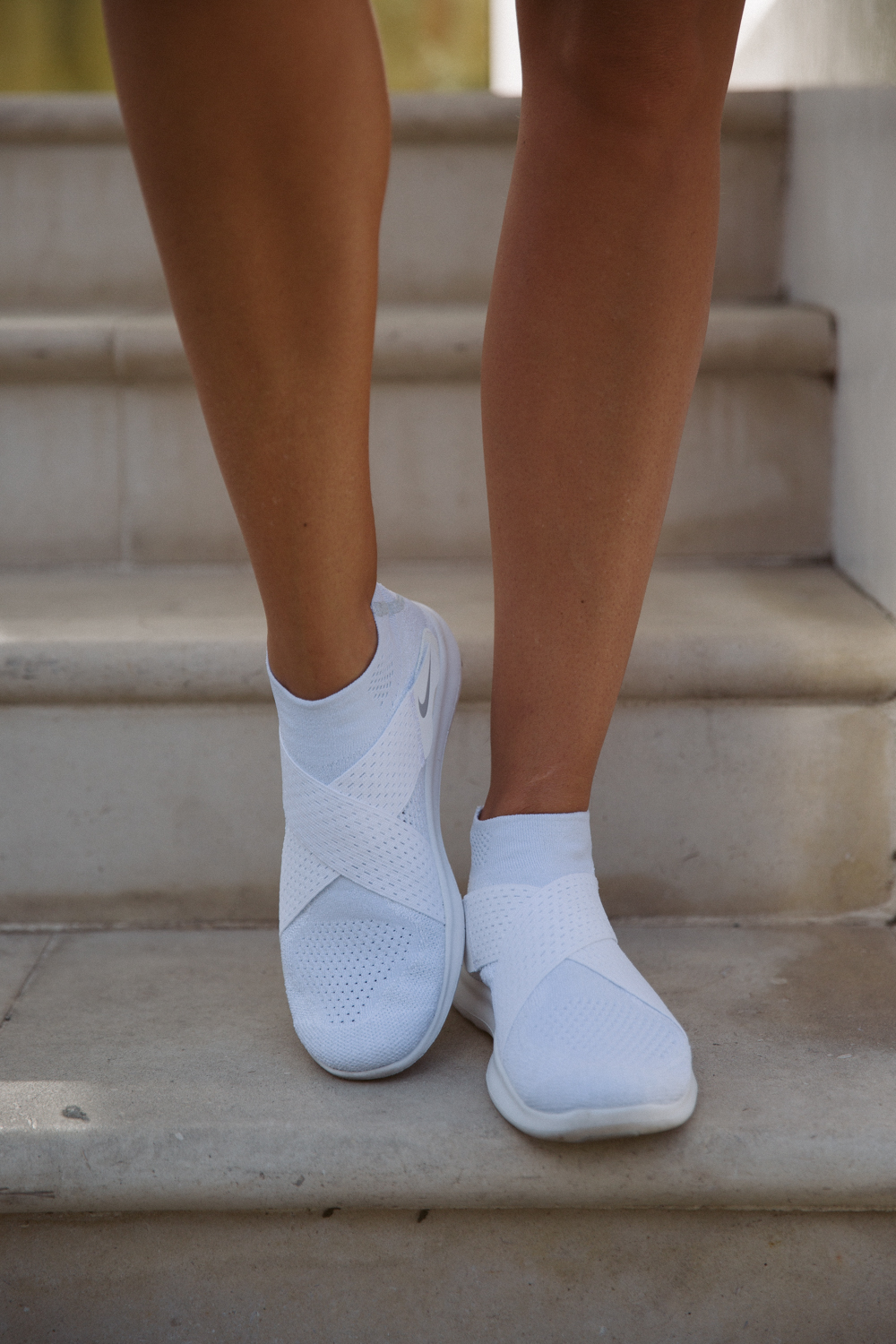 Nike Free RN Motion Flyknit 2017
Quite the mouthful.
Nike commissioned me to give them a good run through (pun always intended), put them through their paces and share my honest opinion.
So let's do this!
A super lightweight flyknit upper wraps around your foot like a sock, but with added support for your ankles.
Elastic straps replace laces to hold your foot in place, but expand as you move to feel like you're wearing nothing at all.
All very nice, but how would they run?
Ad - Shop this post