After a wonderful stay on Rhodes we hopped on a boat over to the tiny, colourful island of Symi.
A world heritage site, life on Symi is beautiful, simple and feels a little like stepping back in time.
No lavish hotels, high rises, golf courses, nightclubs or even swimming pools.
Just you, the cobbled streets, the sea and all that Greek food!
We found a little old hotel in the harbour and it was love at first sight. Every day!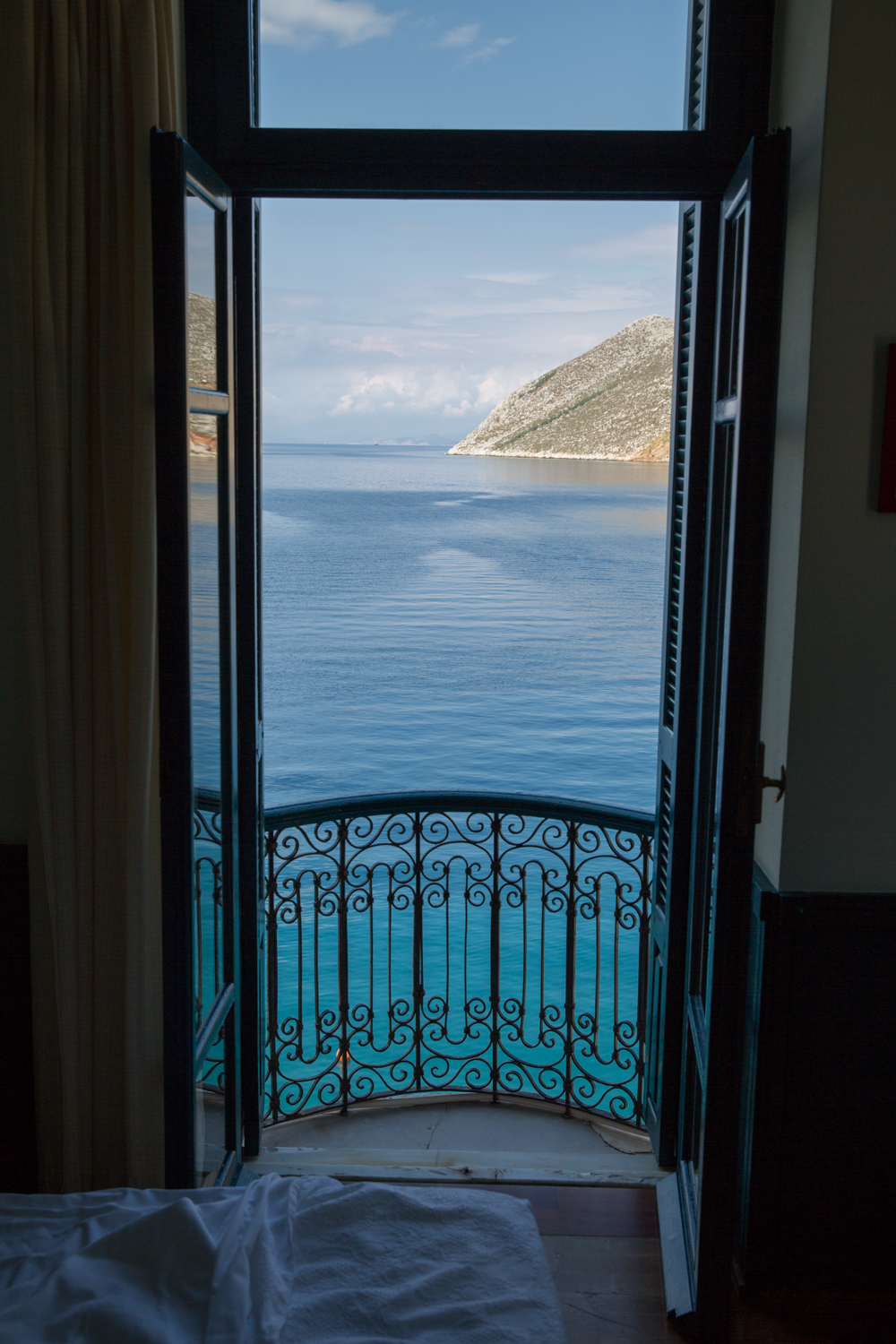 We'd awake to the sound of the sea, sunlight glittering into the room and the smell of fresh pastries wafting up the stairs.
Dressing quickly (there's no call for makeup on Symi) we'd follow our noses down to the kitchen, floating on a waft of coffee like a couple of Disney mice.
Then, every day, we'd have breakfast together. Right here –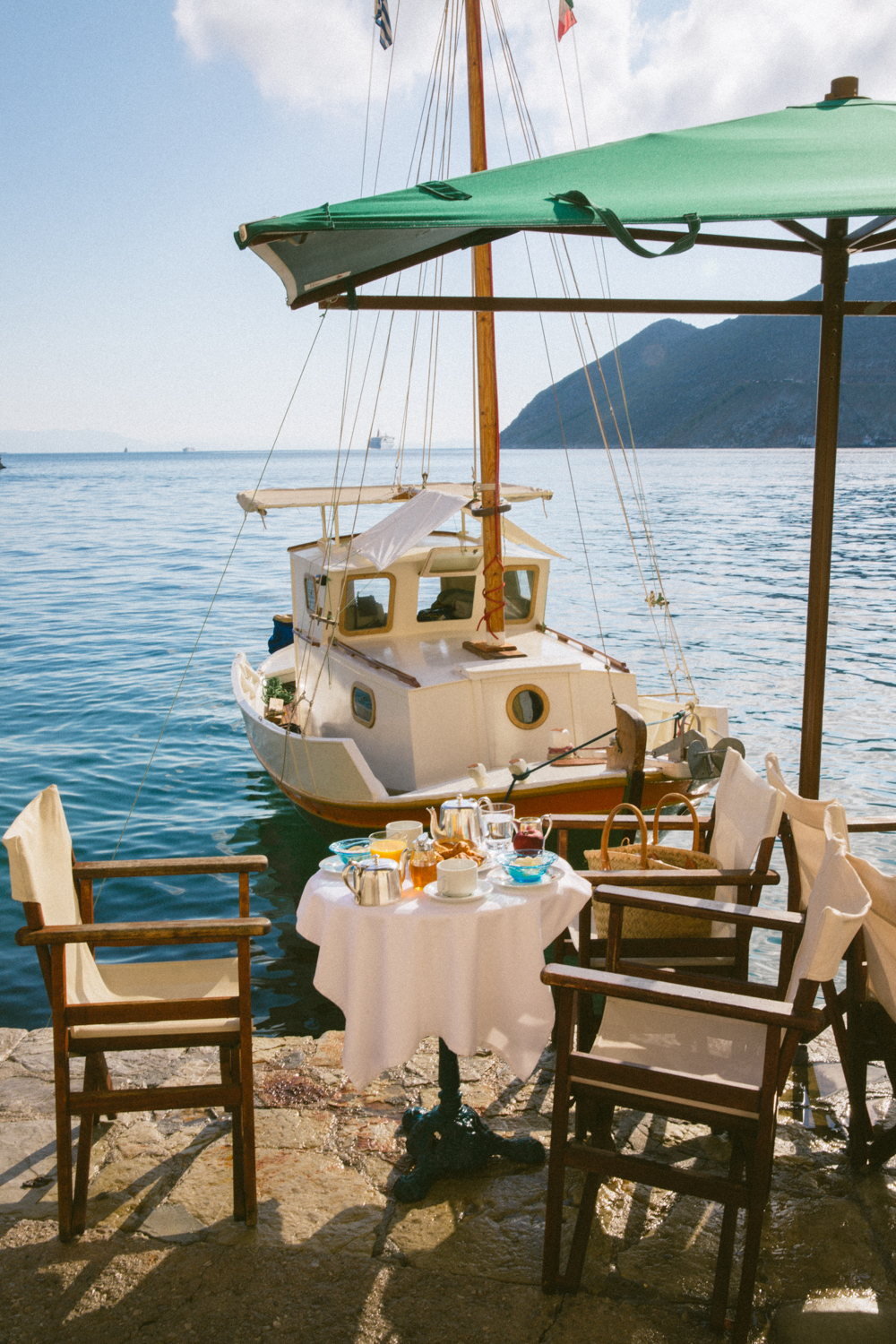 On the water's edge, overlooking the pretty pastel houses of Symi.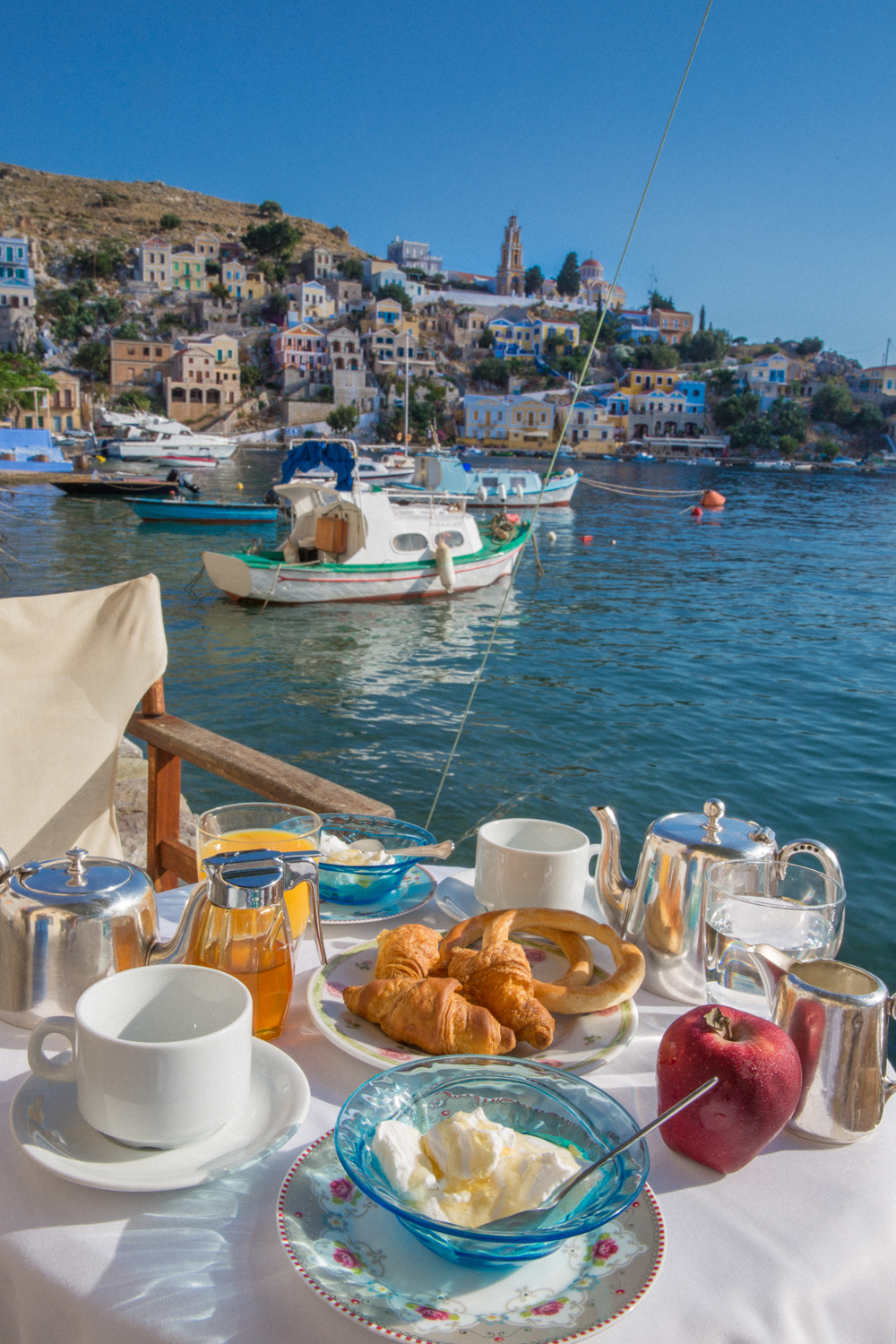 Aliki Hotel was built in 1895 and has been passed down through the family ever since.
Now Mario and his brother run it while they're mother sits crocheting in the reception.
It's one of the few hotels on the island that you don't have to climb any steps to get to, which is a relief as you'll be clambering up and down them around town on your adventures all day long!
Symi Harbour is the biggest town on Symi (and it's not all that big).
It is a technicolour dream.
Button up mini dress – from a brand called Kimchi Blue I cannot get enough of! (More picks below)
Ad - Shop this post