To get to Symi you have to fly into Rhodes and take a boat over.
I had planned to fly in, stay the night in a very simple hotel up in Rhodes Old Town and catch the first ferry out in the morning.
That all changed when I found Melenos Lindos.
A little boutique hotel way down the coast of Rhodes with views out over Lindos Bay and floors made of pebbles.
How could we not stay a couple of days and experience it for ourselves?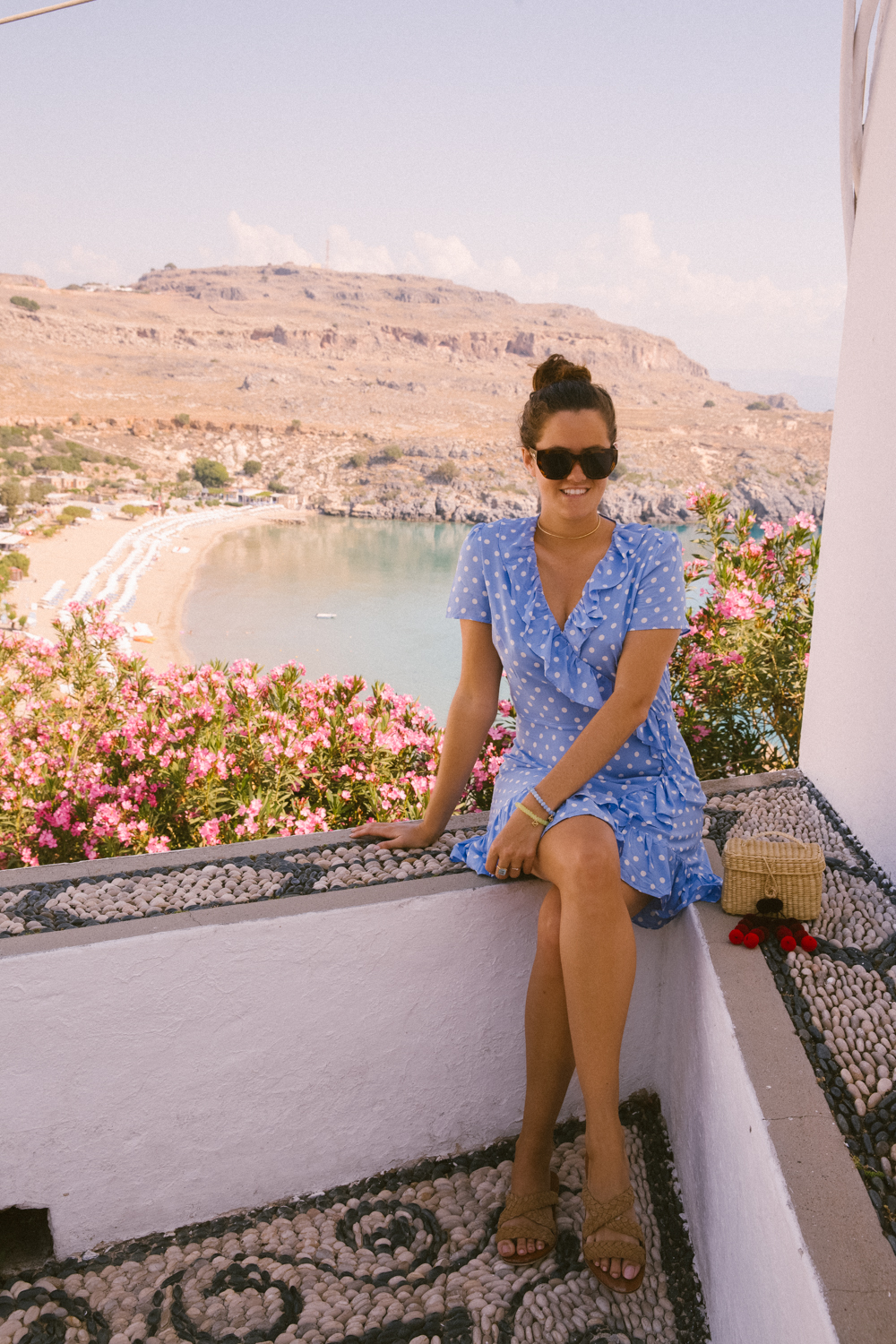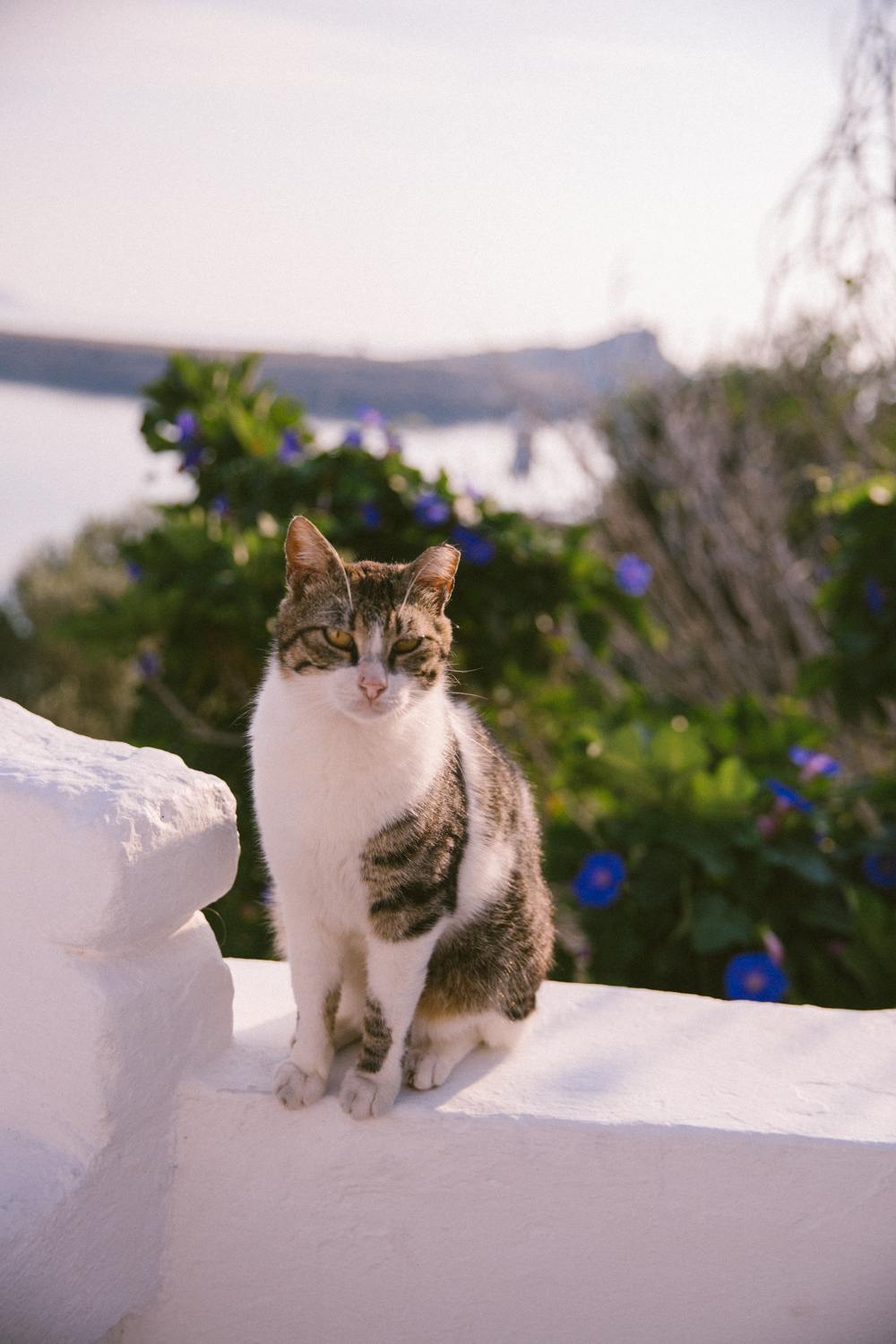 Spread over the hillside that leads up to the acropolis, it's a warren of pretty little rooms, pebbly streets and blossoming gardens.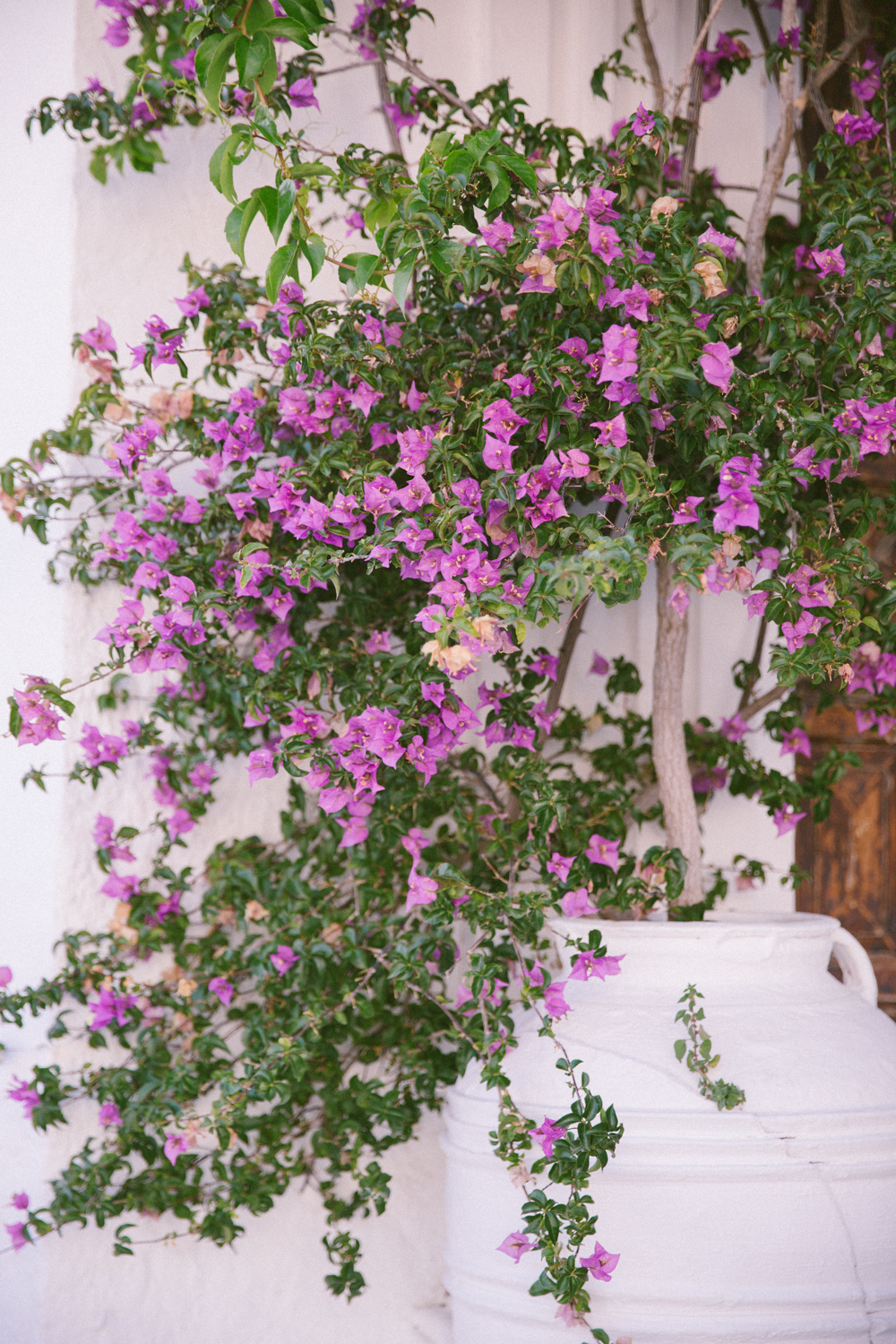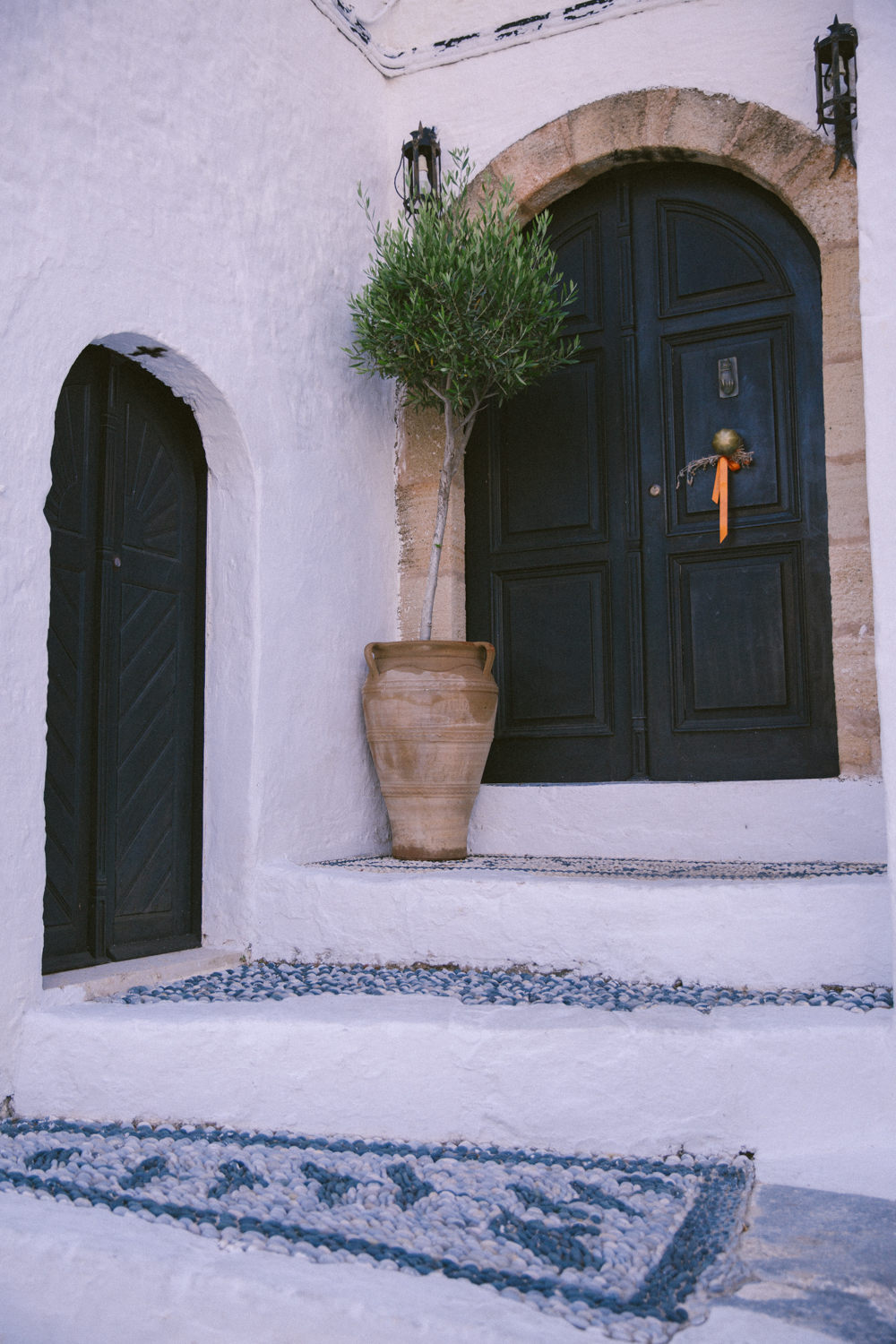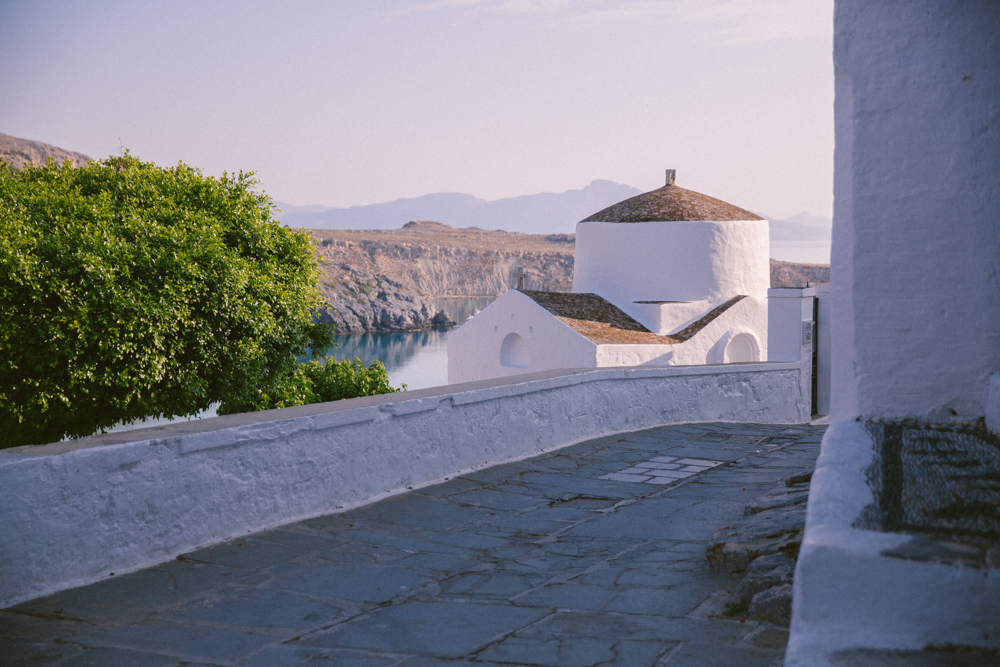 Even the stroll to breakfast in the morning feels like its own adventure.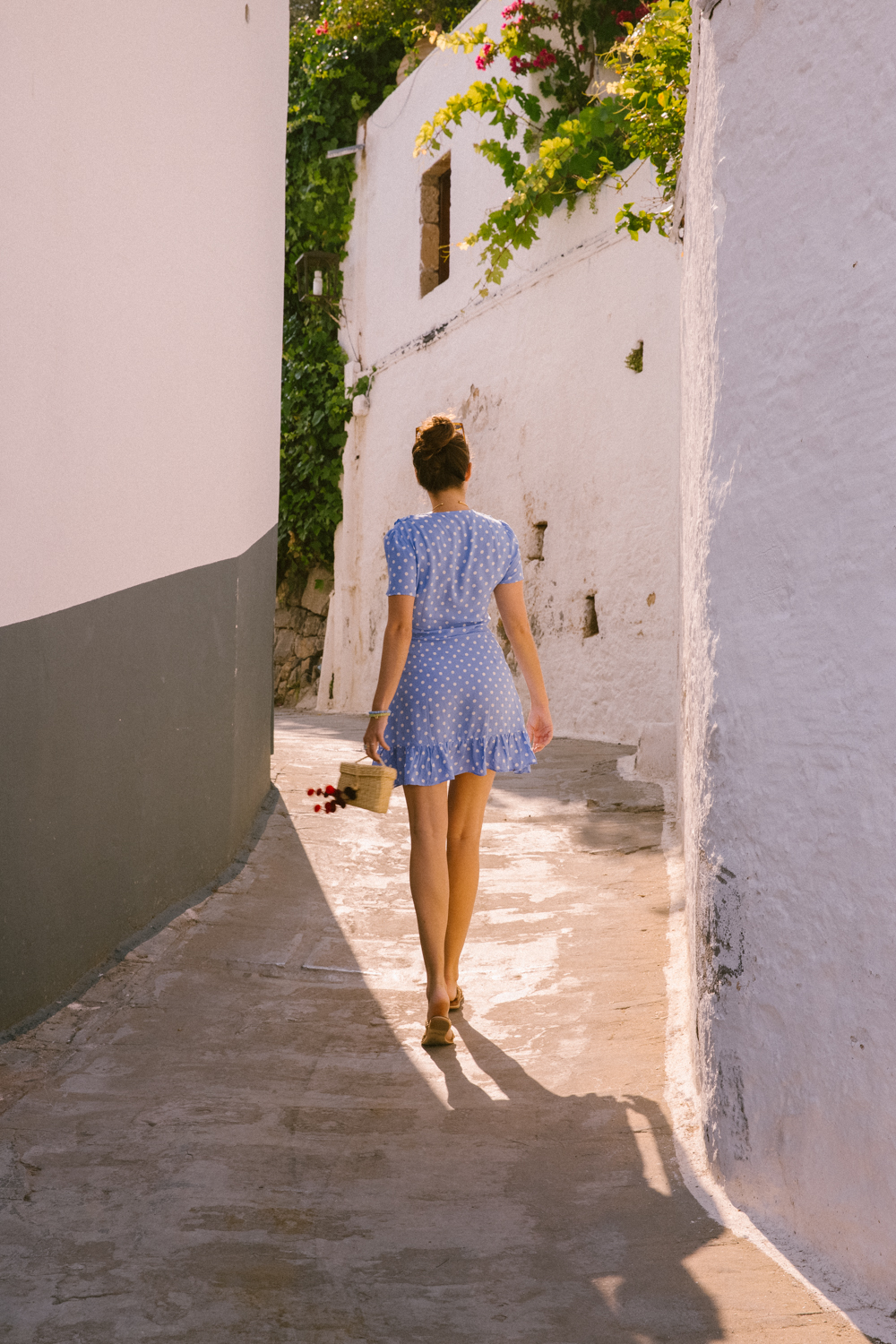 We took a table beneath the vines, looking out to sea.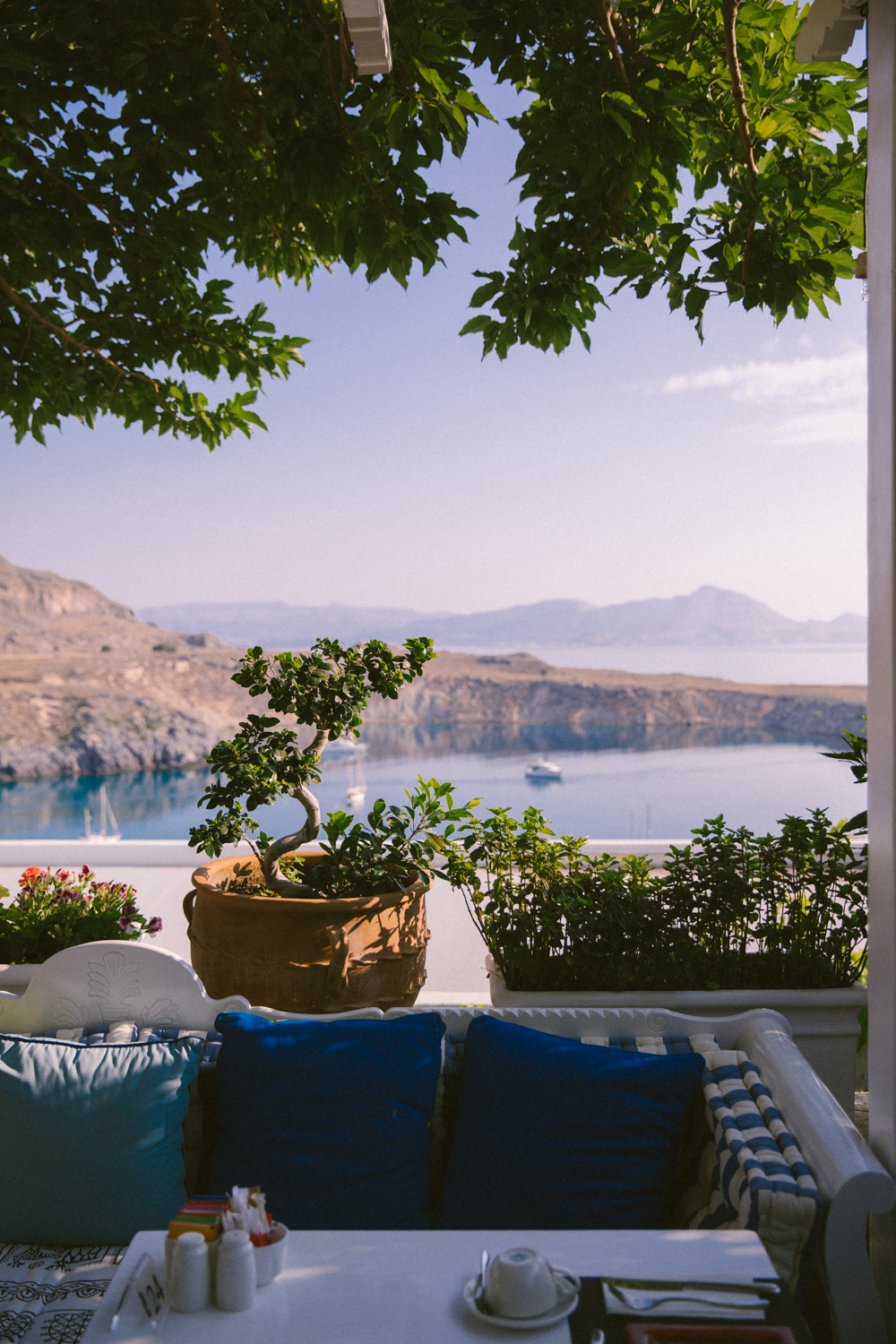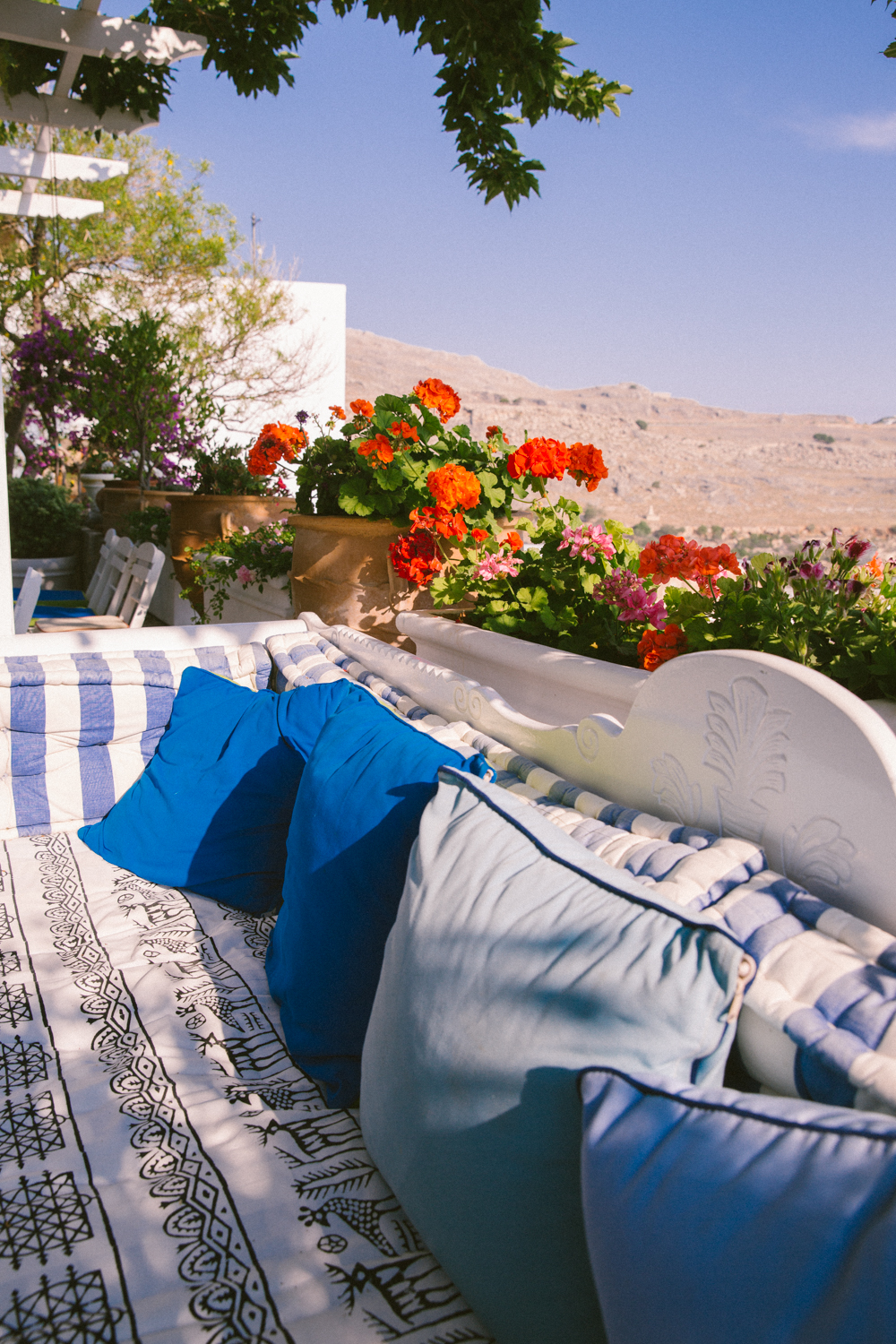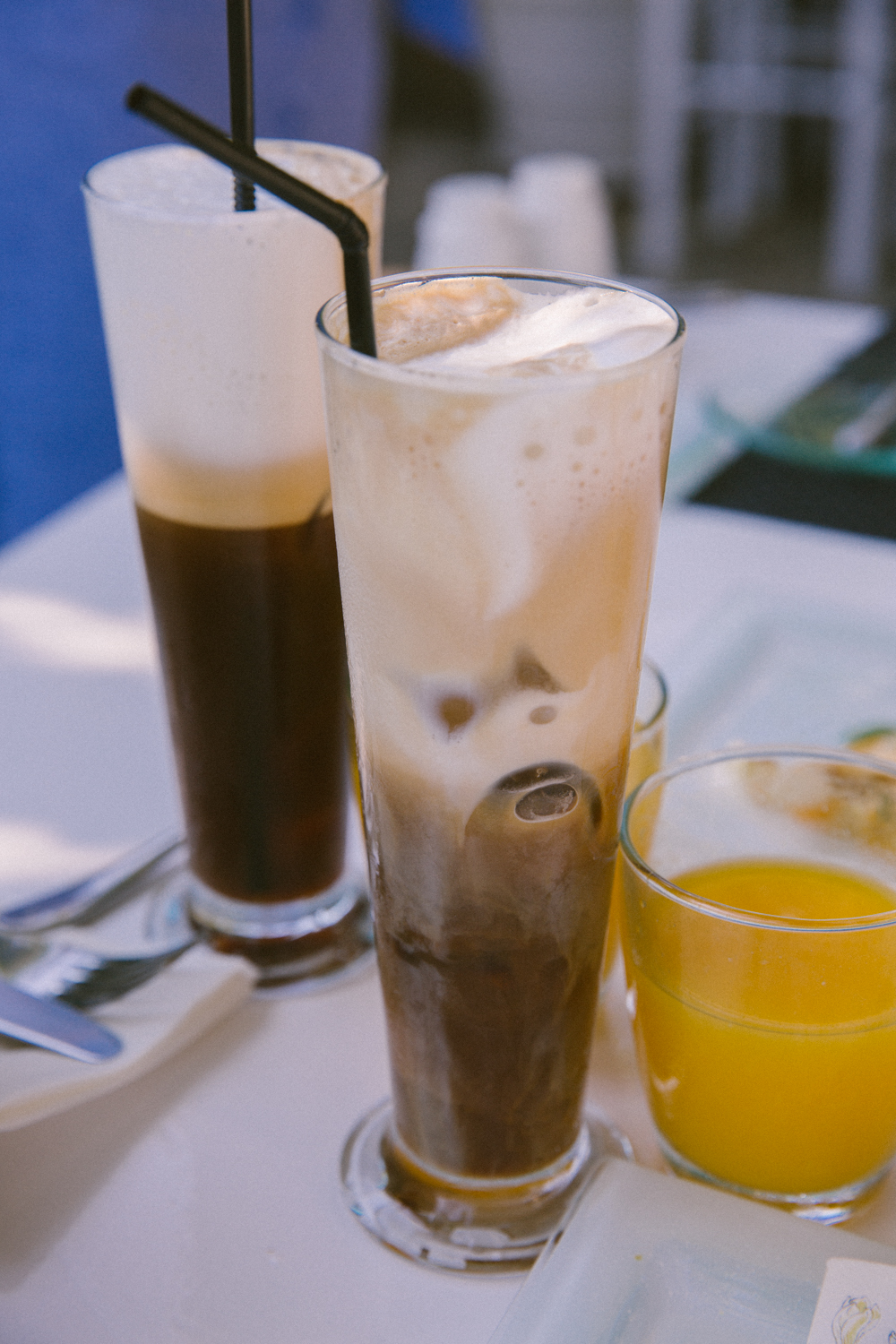 Indulging in the first two (of many) iced coffees we'd enjoy on our trip!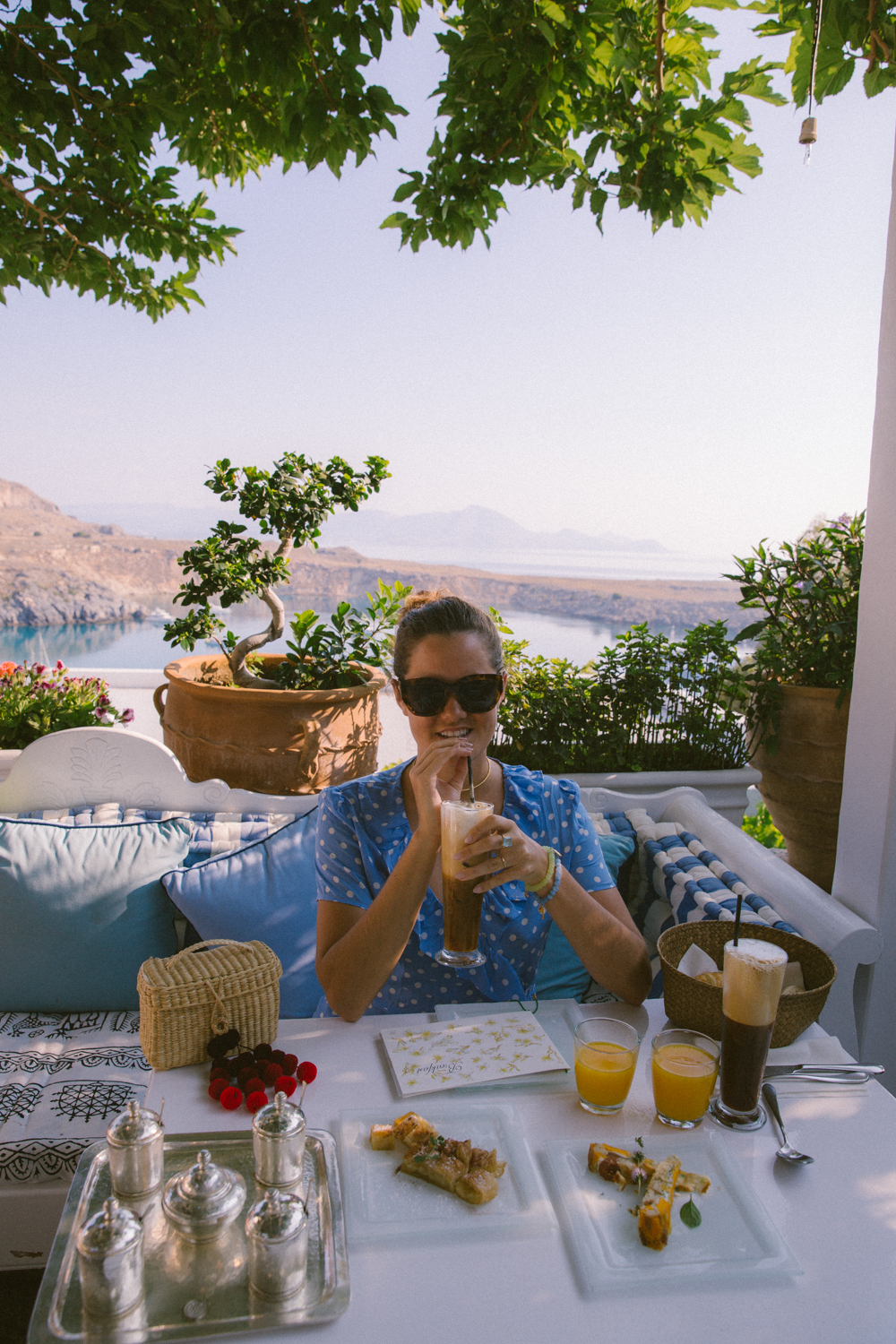 We got stuck into choosing favourites from the menu…
…only to be informed that you don't choose.
They bring them all!
As I'm sure you can imagine I was delighted, and we settled in for our luxuriously long breakfast.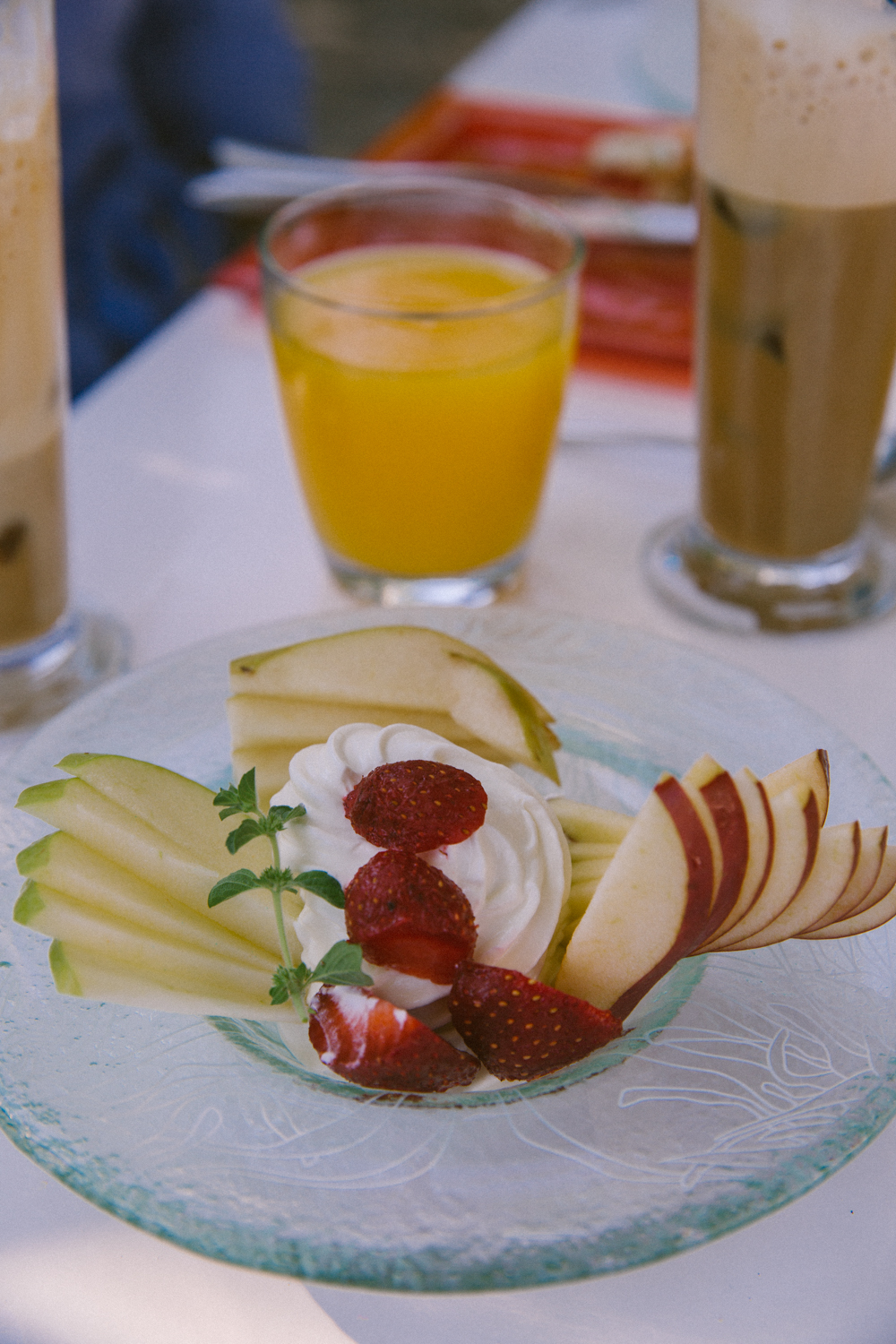 Thick Greek yogurt with fruit.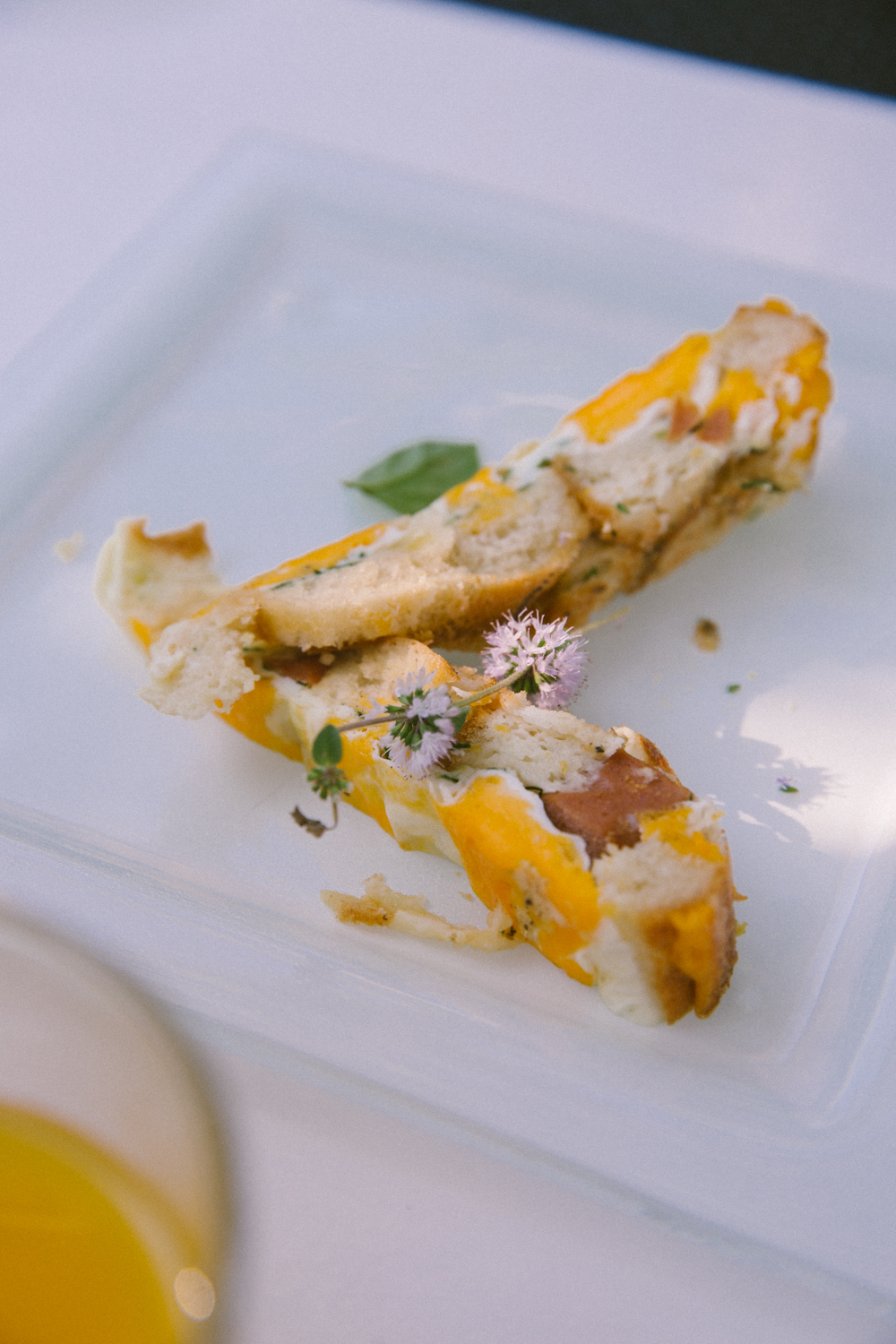 Some sort of eggy, bready combo with herbs and slices of sausage.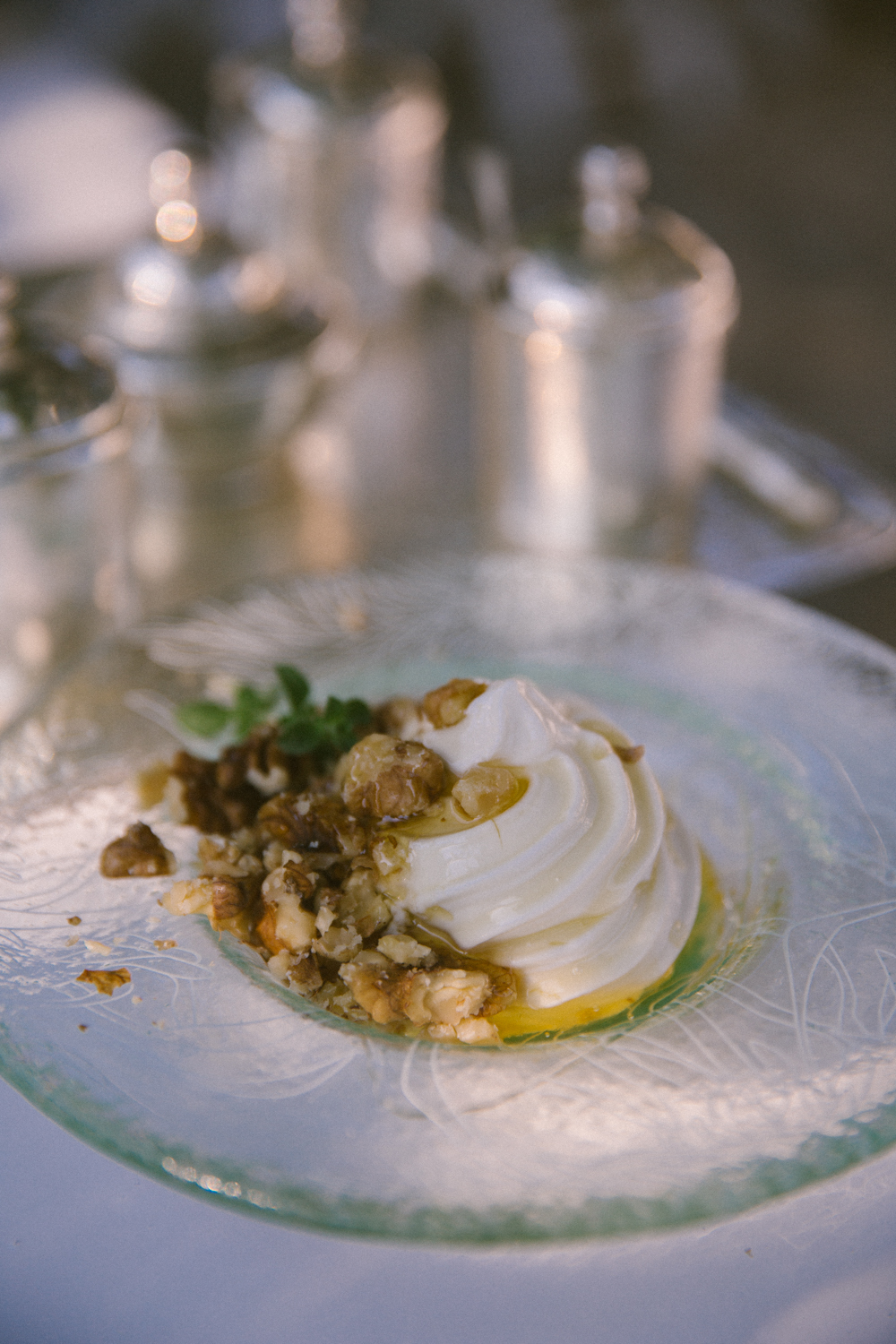 Thick Greek yogurt with honey and nuts.
My new favourite breakfast dish. 'Kagianas' – eggs with tomato and olive oil in a sort of scramble.
Must try and recreate this at home!
We made our way through most of the menu, only faltering on the profiteroles which I'm ashamed to say we couldn't quite manage at breakfast time!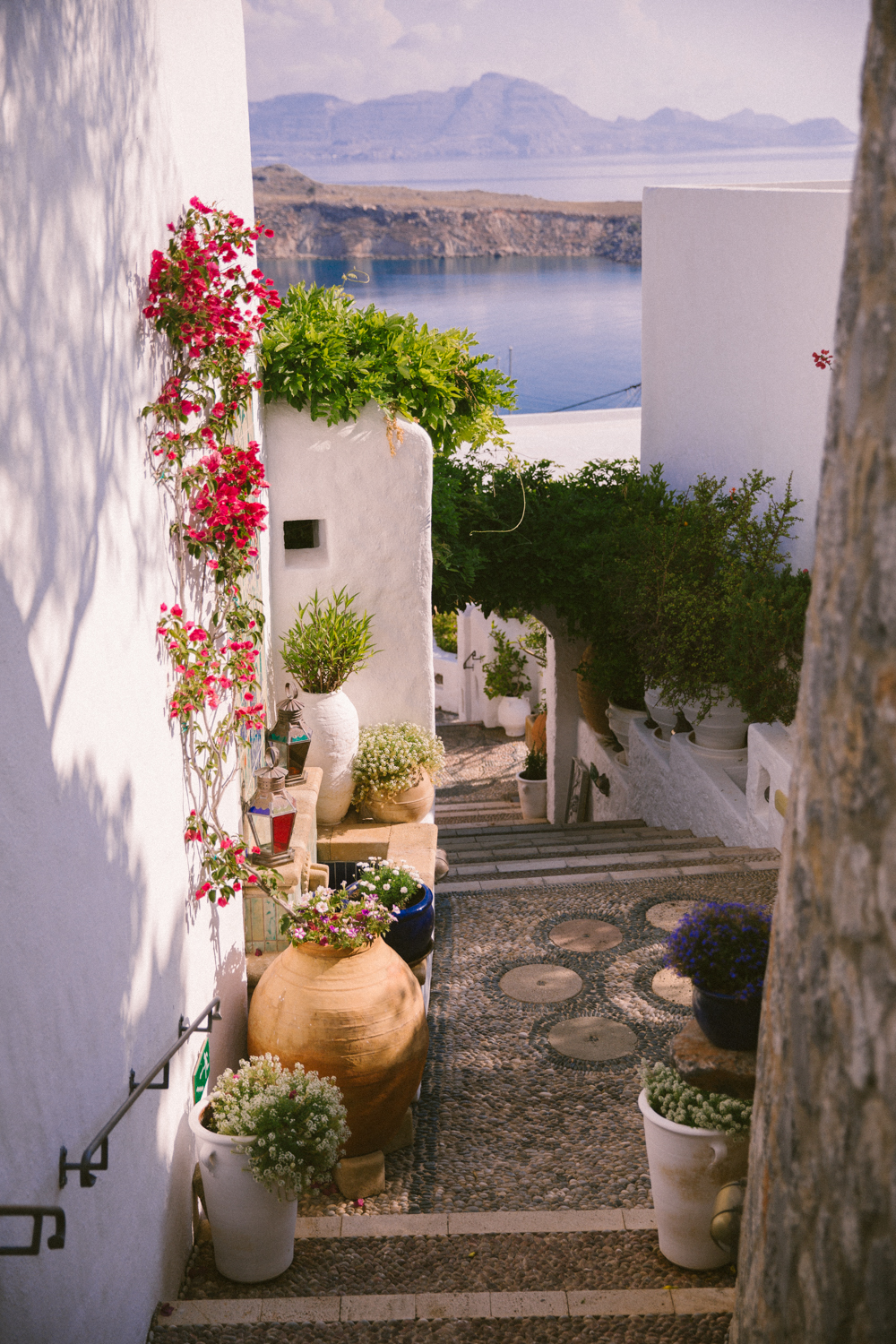 We explored more of the hotel grounds in an effort to work off the warm croissants and cream pies with cinnamon.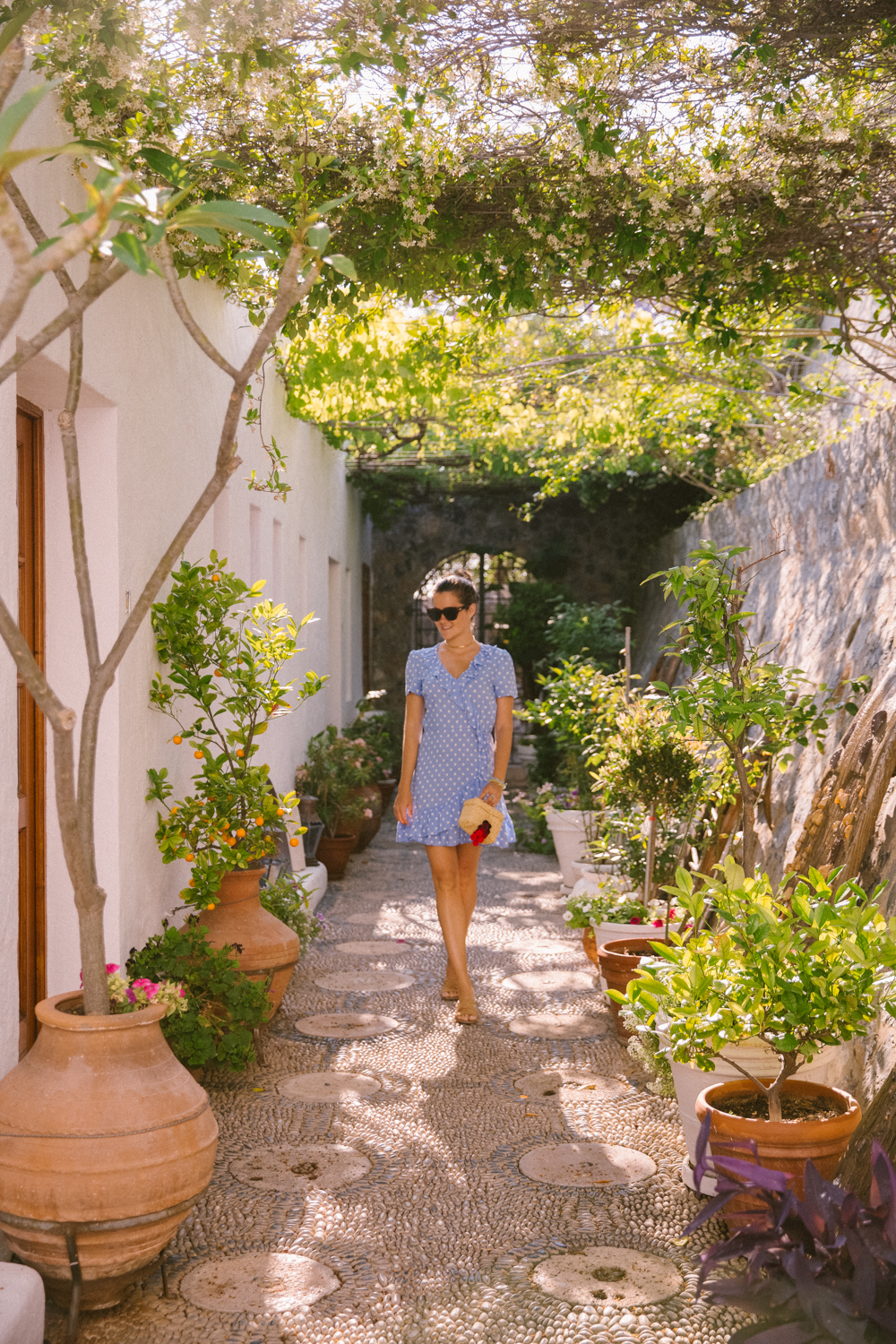 Pom-pom basket // Braided sandals
Ad - Shop this post