A couple of weekends ago I disappeared.
I dropped off the grid and escaped to the countryside. Back to a spot I'd fallen in love with a couple of Autumns ago, back to Wriggly Tin.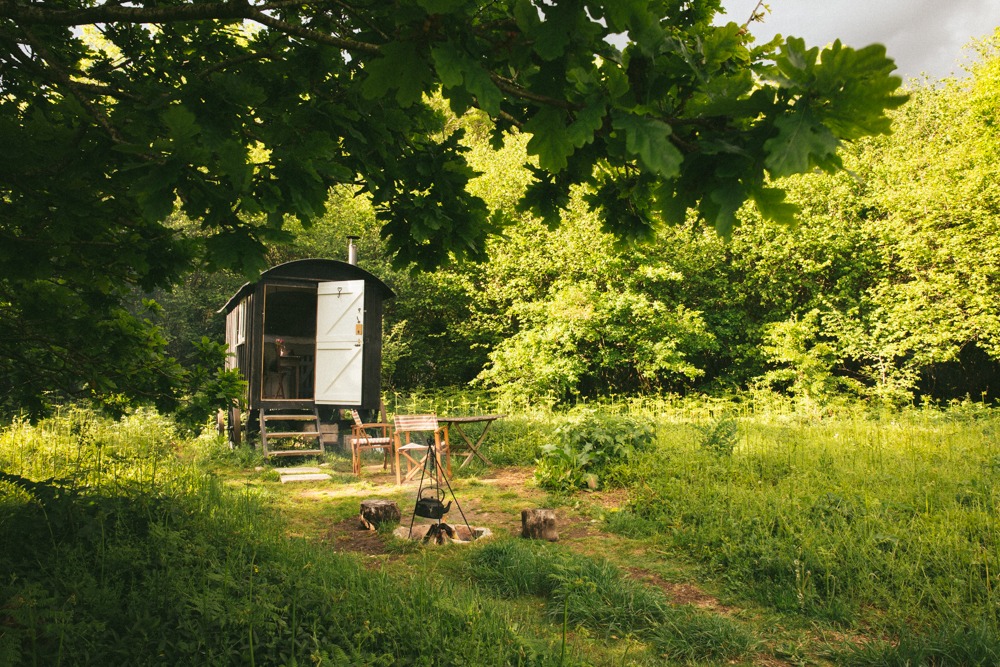 A secret little clearing in the middle of a wood, dotted with a handful of Tins, or shepherd huts to you and me.
This is not camping as you know it…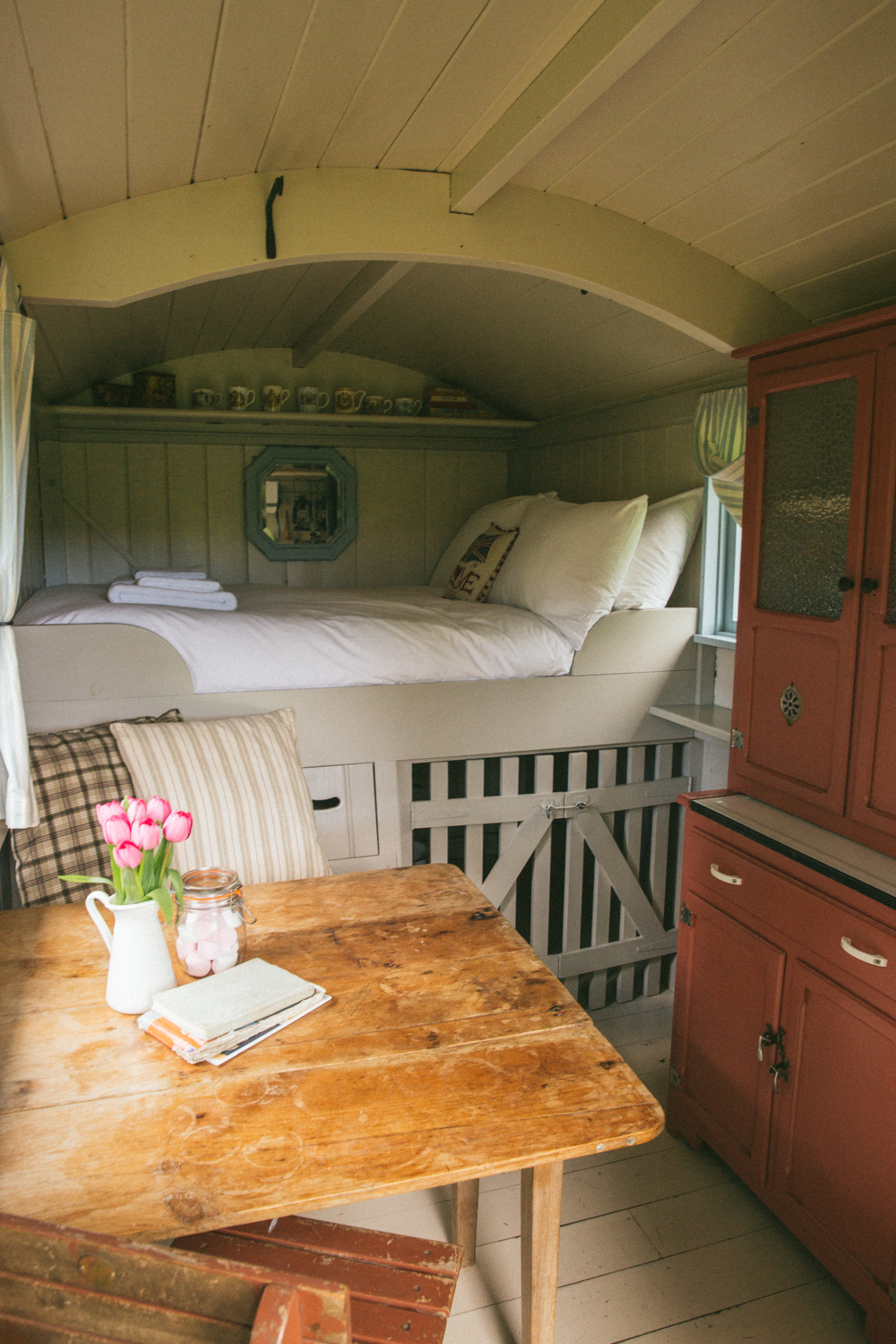 Plump feather beds with sumptuous cotton sheets and your own stove to make a cuppa.
Alex, their owner, fits them all out himself. Each is unique and delightfully British.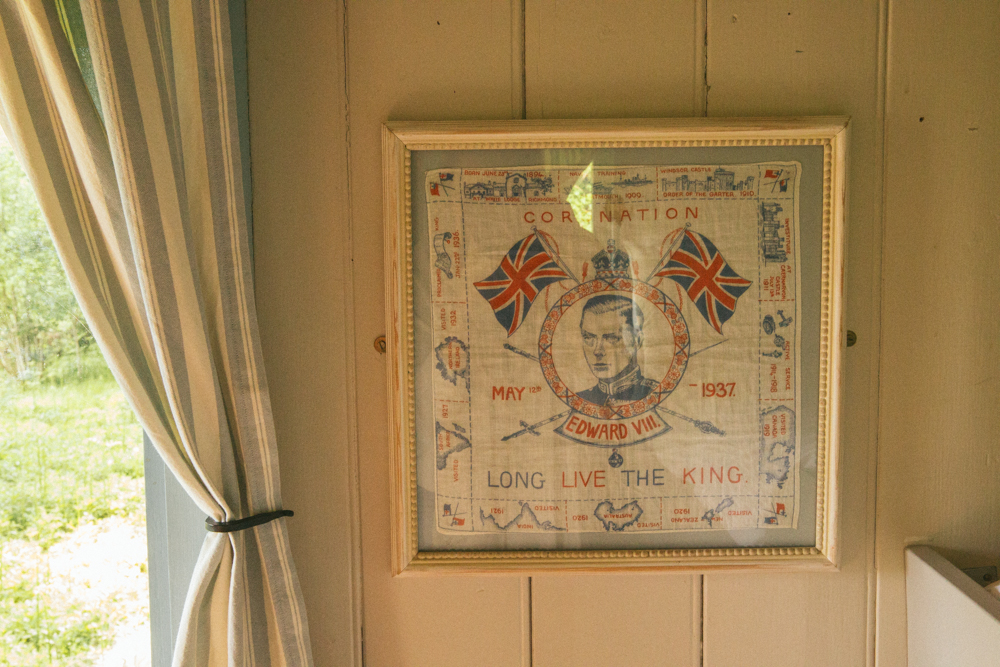 This time we booked all the ones he had left, enough room for family to come and join us.
My chap and I arrived first, so got on with the important stuff…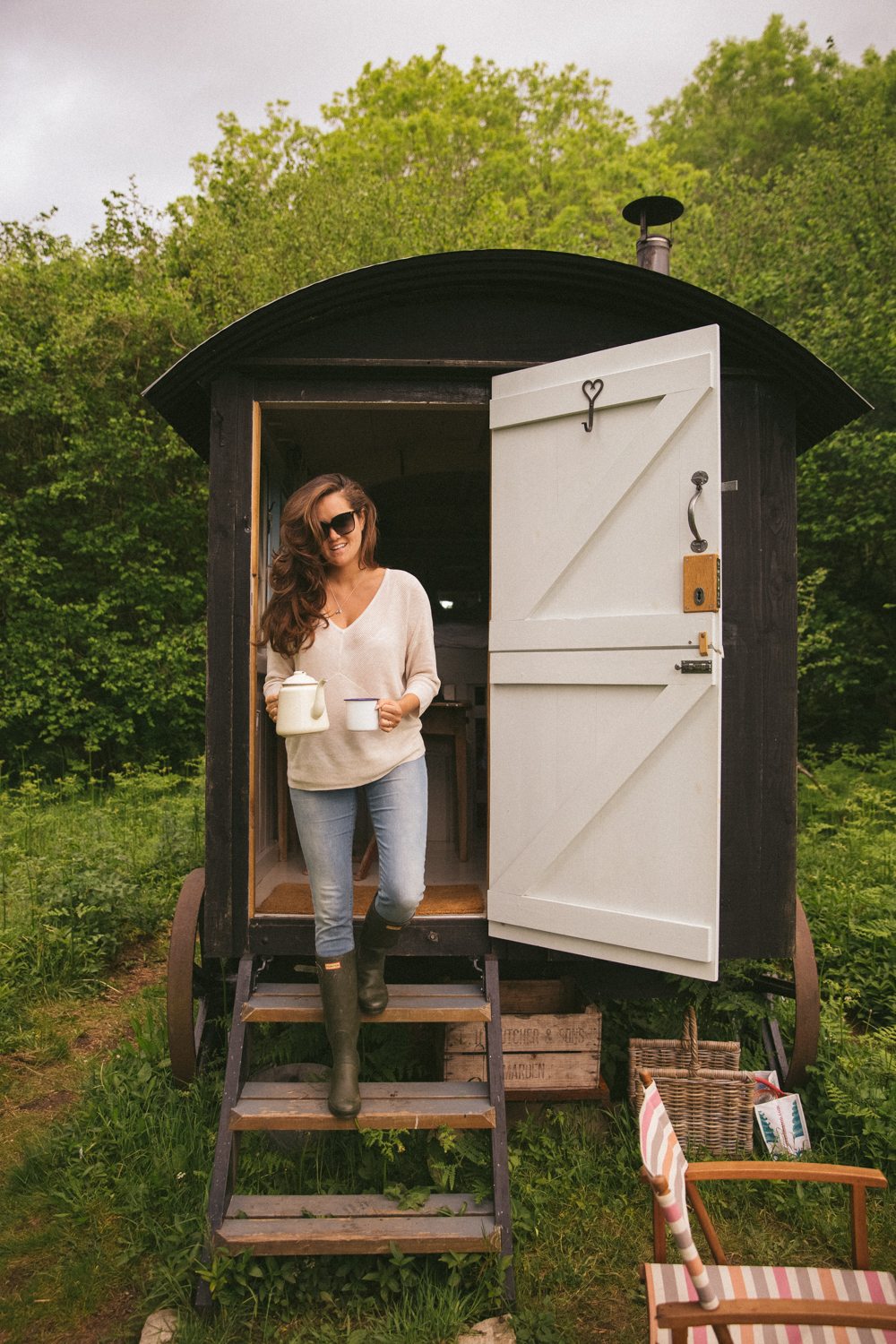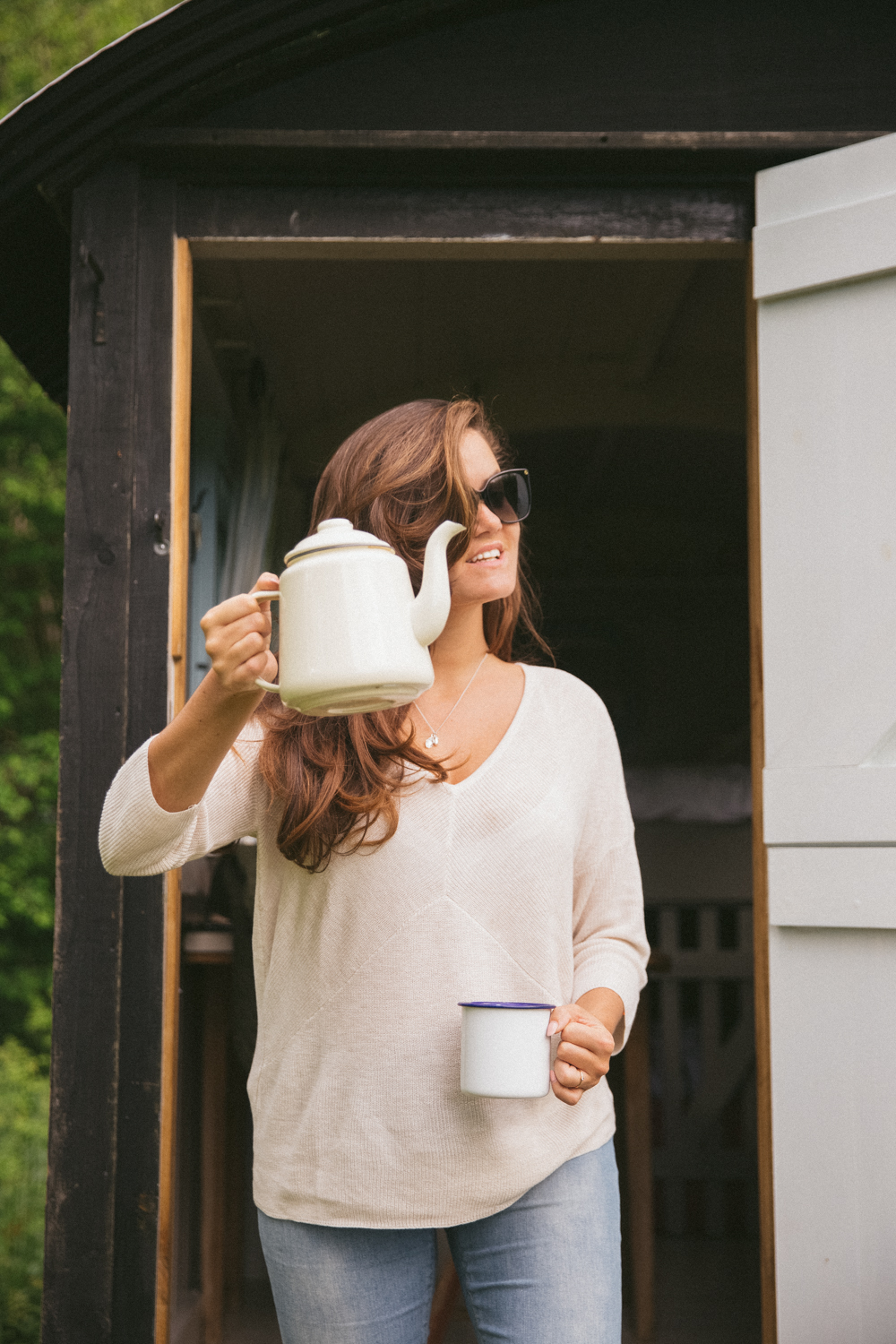 Ad - Shop this post