Nazarenos (the hooded people you'll see marching through the streets of Spain en masse, carrying candles and huge sculptures of weeping Marias, beating drums – and sometimes themselves) are Spanish Catholics doing penance for their sins during Holy Week.
The processions are solemn things to behold and somewhat eerie at night. The pointed hats were thought up by the Spanish Inquisition who used them to humiliate sinners, the church decided to keep them going. The hoods covering everything but their eyes are for secrecy.
Easter is serious business in Spain, but it's hard not to see a lighter side when you spot a lone Nazareno going about his business during the day. 
During the main processions, the bars quieten down for a moment or two.
Allowing you just enough time to snag a table and order a drink before the hoards return.
Casa Placido is a favourite of mine.
A remnant of the Spain I remember from my childhood spent in Andalusia, in fact I doubt it's changed much since 1880-something.
Plastered in flamenco and bullfighting posters from a time before pop stars.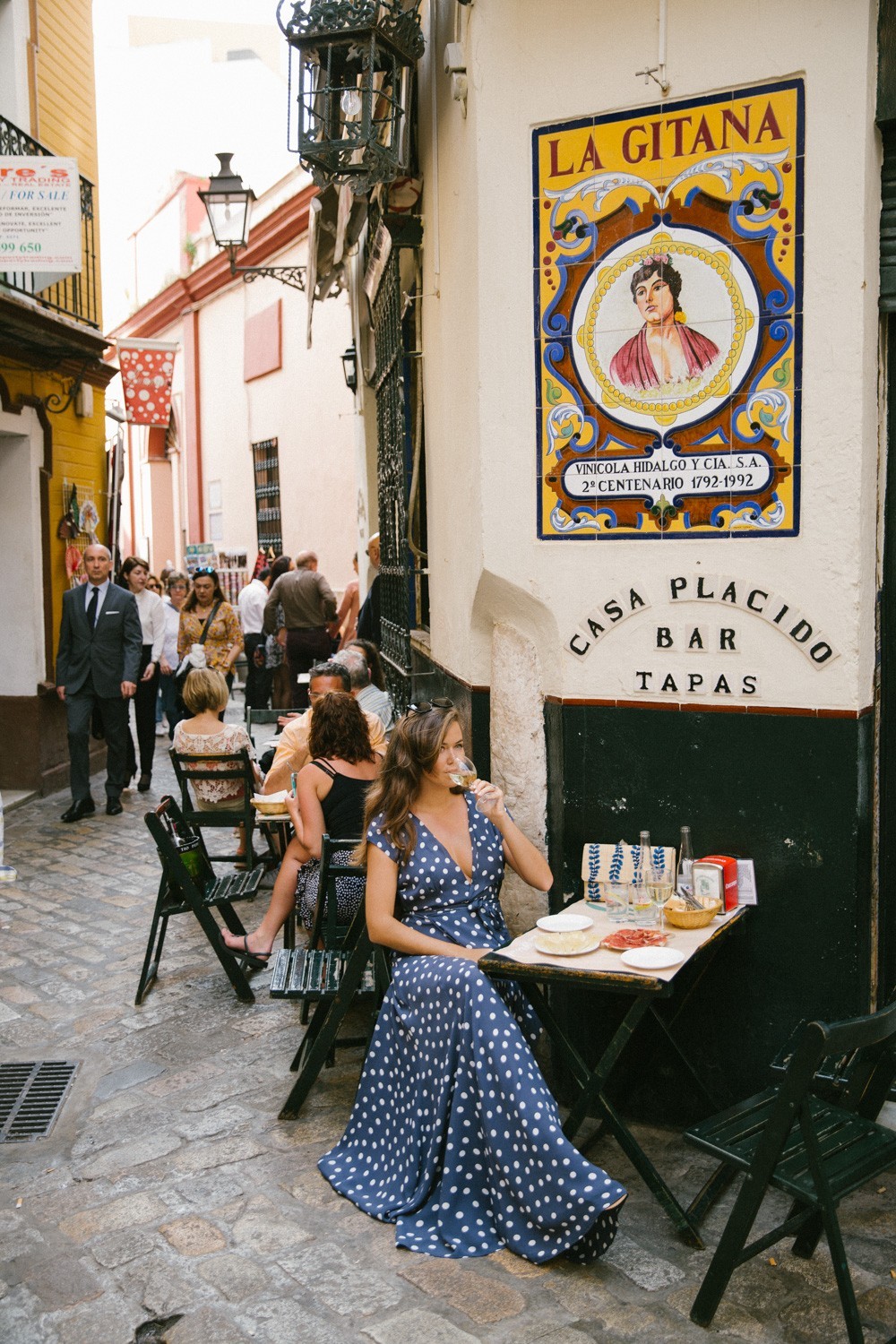 Grab a table outside and watch the world go buy with a glass of vino, and some simple but excellent old school tapas.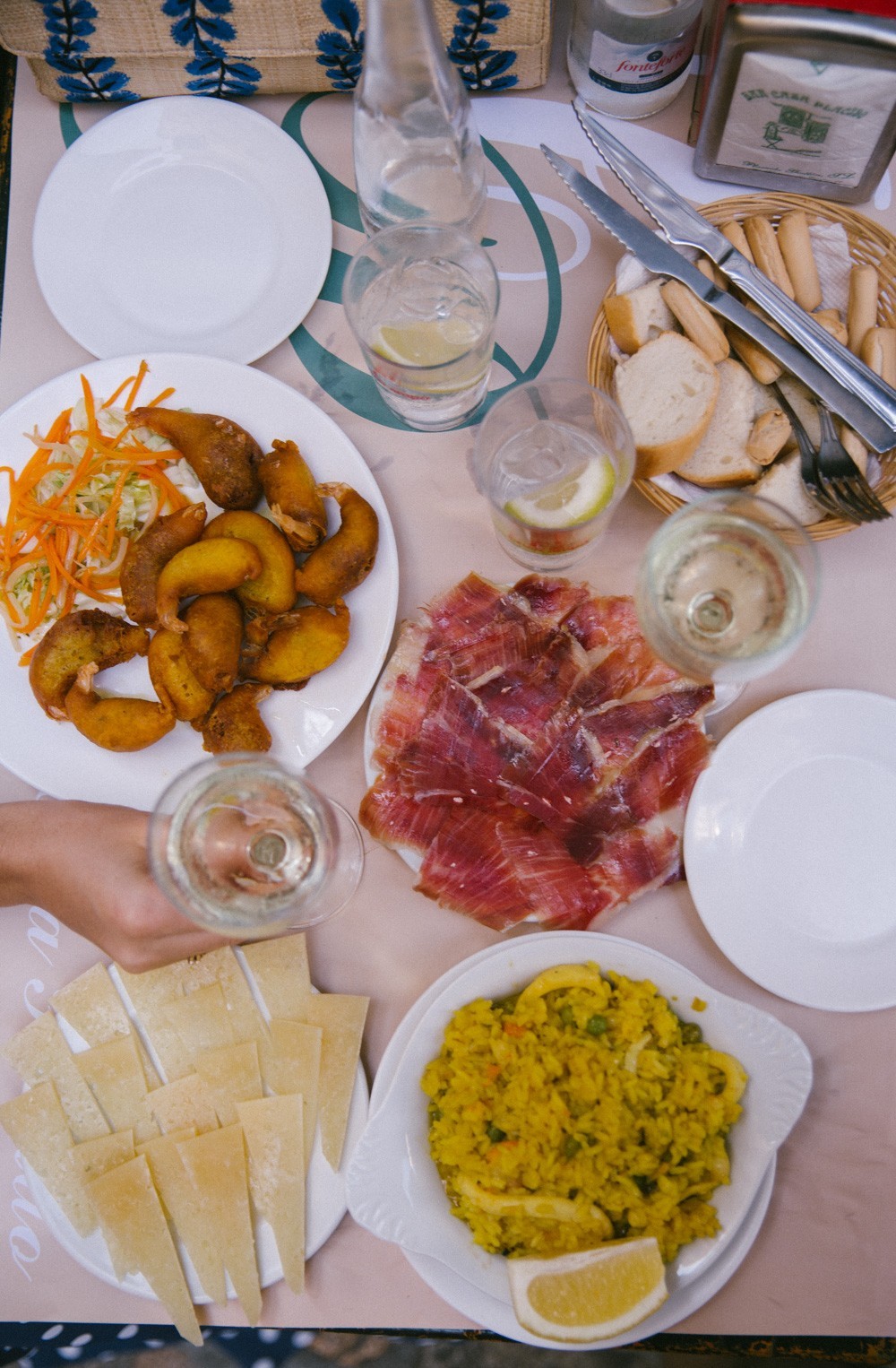 Order the jamón, machego, paella, ensalada Rusa, and my personal favourite – gambas rebozadas (prawns in this fluffy, cloud like batter – best dunked in aioli!)
The wine is exceptional and at under 2€ a glass, you could happily set up camp here all evening.
The people watching's top notch.
If you're single and ready to mingle, it's also a great place to hang out!
Dapper, suited and booted Spanish gents will come over and introduce themselves in a heartbeat and pretty girls mingle around the tiny square hoping to be invited for a glass of wine.
Put Tinder down and go the old fashioned route!
There's certainly no better way to brush up on some Spanish.
A few years ago I'd have flirted the night away with the best of them, but instead my betrothed and I went for a sunset stroll in the Parque de María Luisa.
Breathing in the warm and fragrant evening air, heavy with the smell of oranges and cut grass.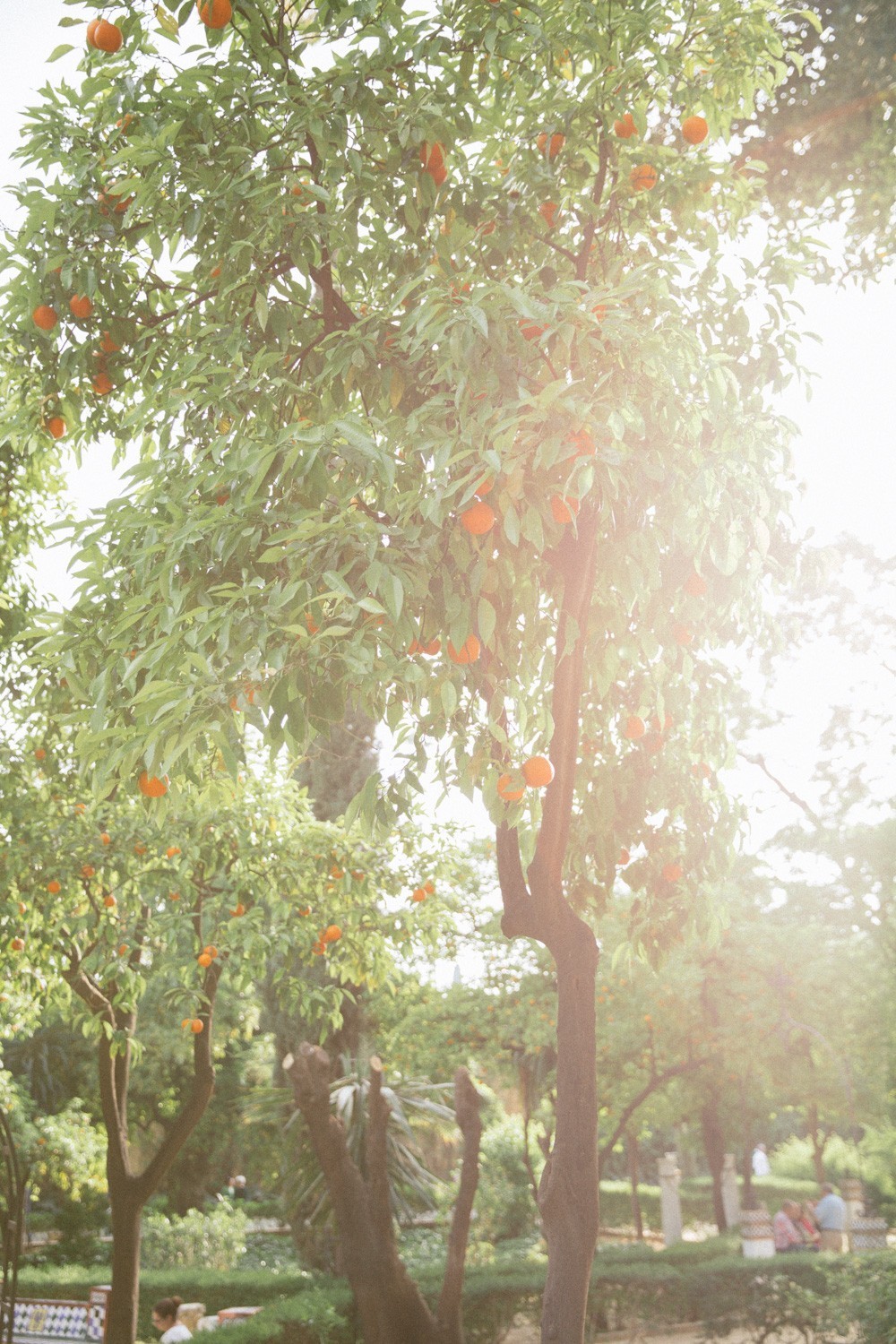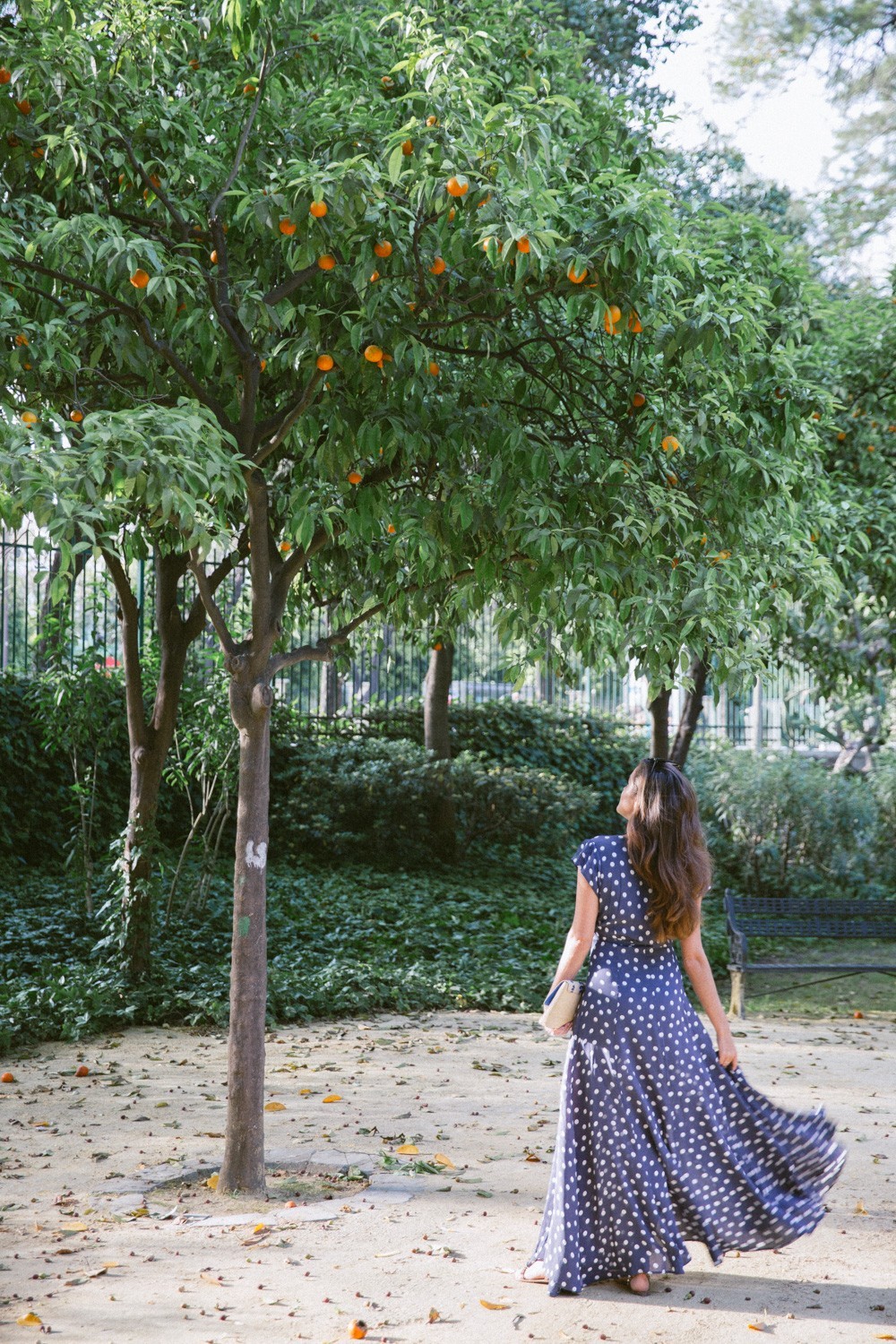 Polka dot wrap dress – also in pink!
Raffia clutch // Rockstud sandals
Ad - Shop this post