Seville is a walking city.
It's small enough to get everywhere you need to go by foot, you won't find a street without a bar or restaurant that's worth stopping at, the streets are shaded by orange trees and the more you wander, the more you'll discover.
Slip on a pair of sandals and set out to explore.
The Cathedral is a good place to start.
Skip the queue (utter madness at this time of year. People queue all.day.long.) and enjoy it from the outside.
The biggest gothic cathedral in the world, building started in 1402 and finished in 1506 – quite the project!
The famous words behind its conception? "Hagamos una Iglesia tan hermosa y tan grandiosa que los que la vieren labrada nos tengan por locos" ("Let us build a church so beautiful and so grand that those who see it finished will think we are mad").
Mission accomplished!
The surrounding buildings and plazas are worth strolling past. The sun warmed sand stone, babbling fountains and swaying orange trees make it feel like its own little oasis, in the middle of the city.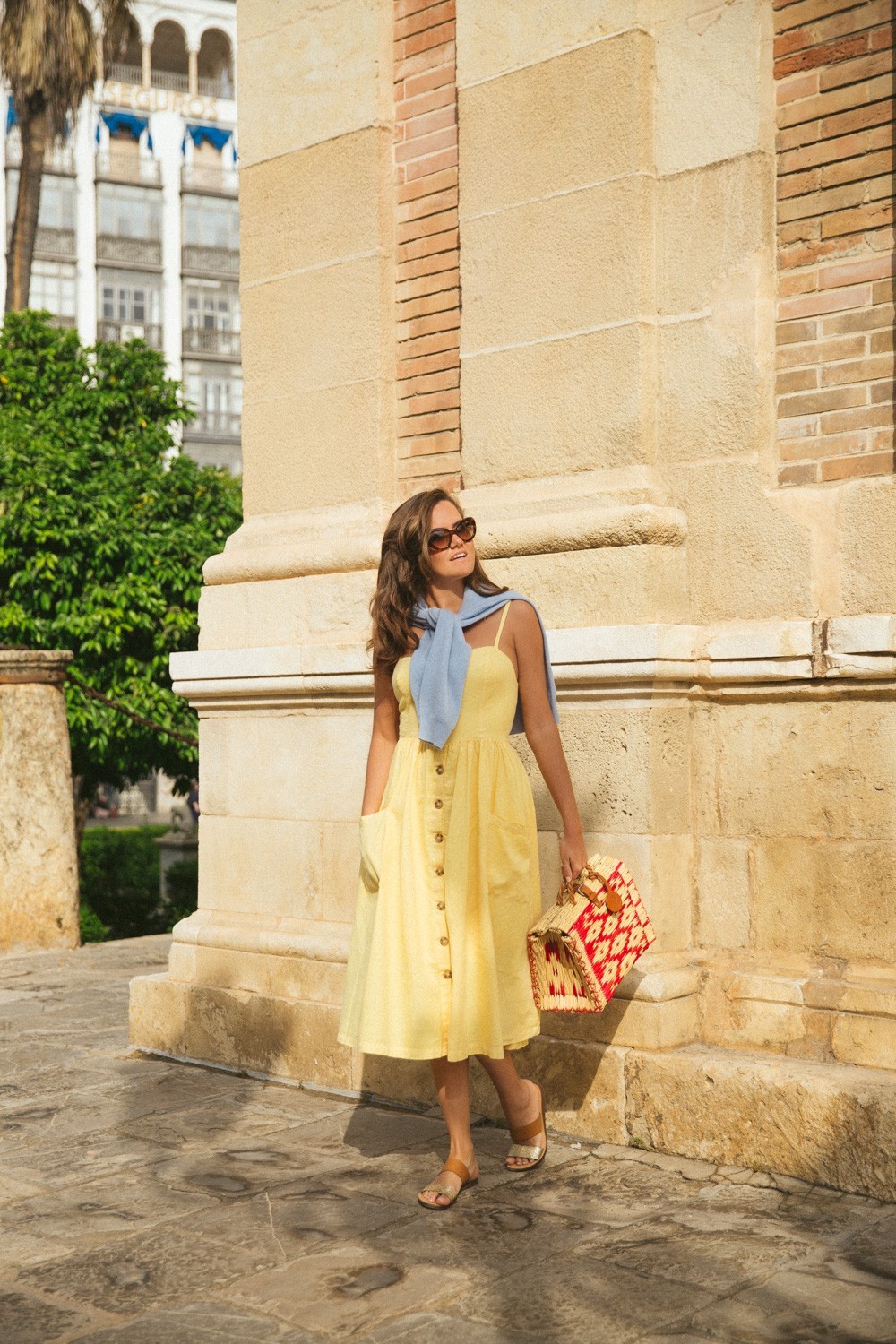 Button up cotton dress (comes in 3 colours)
Ad - Shop this post