I'm almost giddy with excitement over this one.
You know when you discover something amazing and you just can't wait to tell your besties?
Well that's how I feel sharing this recipe with you!
It's an idea I scribbled down one evening and it worked so brilliantly (not something that happens often with my midnight ideas!)
Inspired by that pasta in Corsica, here's my take on Creamy Lemon Pasta.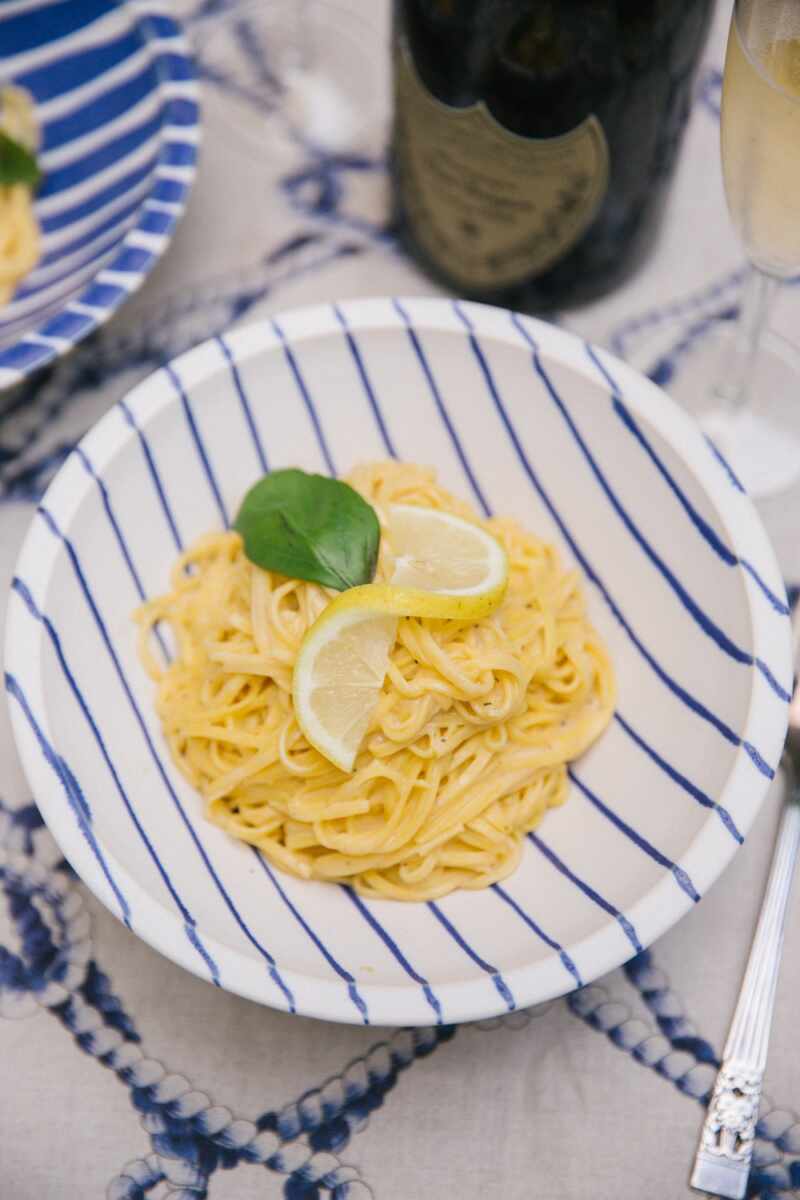 So fresh, zingy, creamy, rich, and generally spectacular!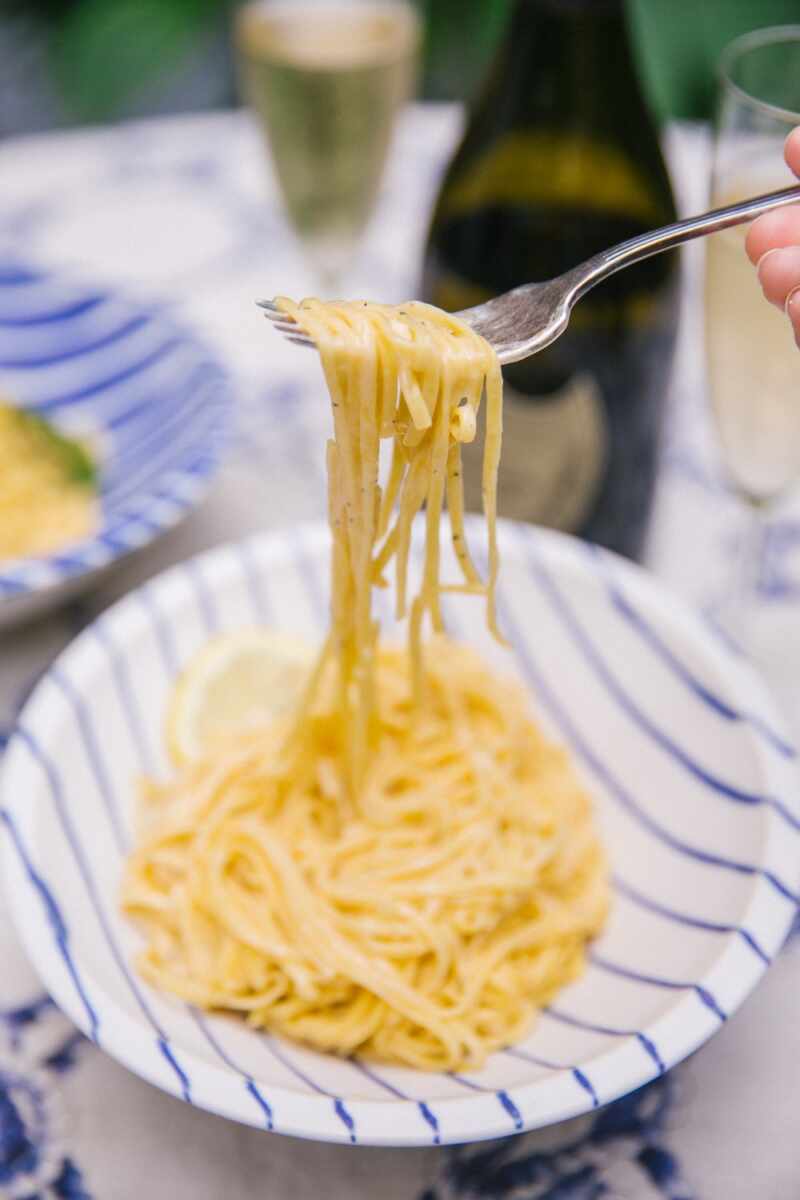 Perfect for cosy nights in, or impressing supper party guests.
Minimal prep, one pot (goodbye washing up!) and cooked in a matter of moments.
You're going to love this!
To serve two you'll need:
Two handfuls of good quality dry pasta (I use this)
1 small lemon, sliced (if you're not a lemony person, just use a couple of slices instead of the whole thing)
1 handful of fresh basil
2tbsp cream cheese (I use Black Pepper Boursin and recommend you do too)
Pinch of salt and pepper
3 cups of warm vegetable stock
Grab a saucepan with a lid. Pop all of the ingredients in, place it on a medium heat and close the lid.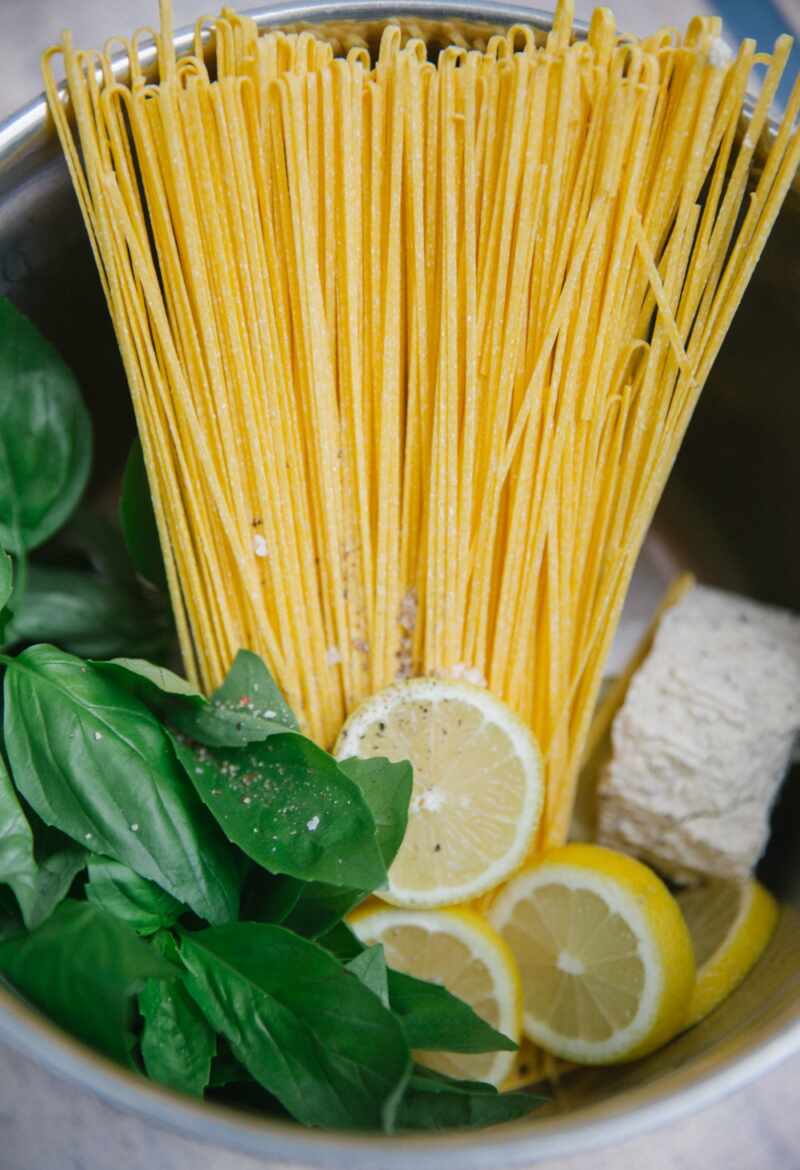 Timings will depend on your pasta, but after 5mins mine is good and soft.
Once the pasta's soft but not quite done, remove the lid and let it bubble away.
Give it all a stir, the sauce will reduce and make itself.
After 2 or 3 mins it should have thickened up nicely and left you with a beautiful, creamy, shiny sauce.
Take the pan off the heat and serve immediately – leaving the lemon slices and basil behind.
Pop a couple of basil leaves on top and maybe a twist of lemon if you're feeling fancy.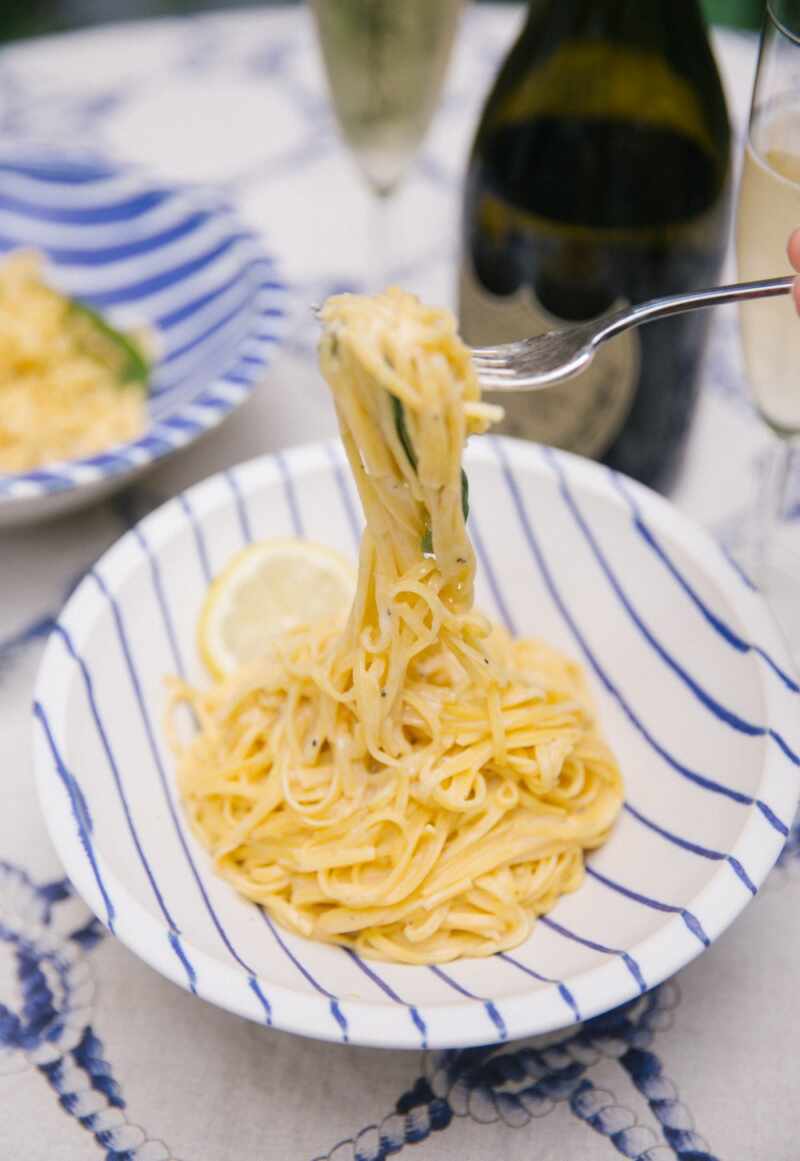 Serve with something cold and crisp.
And tuck in!
Just the thing to see off the end of summer and slip gently into Autumn's embrace.
Let me know how you get on.
If you like this and fancy giving another One Pot Pasta a try, give this a go.