Afternoon tea is a big deal in London.
Almost everyone who visits asks where they should go. Hotels and restaurants are forever launching new versions and variations.
I don't know what it is about those little towers of treats, served with a flourish (and perhaps a cold glass of bubbly?) that drives people wild…
But I'm certainly not complaining!
I like a pile of carbs as much as the next girl. But I must say, tea is not something I tend to get dressed up for.
Well, last week I made quite the exception…
When Matthew Williamson calls, you answer!
He's designed a new courtyard, nestled deep within Blakes – The imposing black hotel in Kensington.
Fashionistas arrived in their droves, drawn like moths to Matthew's flame.
All eager to sneak a peek at the new terrace.
Moroccan tiles, painted walls, leaping zebras and sumptuous fabrics.
Complete with glittering bird cage.
And blossoms designed by the lovely Rowan.
Each setting bearing a name tag and specially chosen pair of Linda Farrow x Matthew Williamson sunnies.
Finished with hand-tied posies for each and every guest.
Not a single detail was overlooked.
All dreamt up by Matthew and his right hand, Rosanna.
Finally, after much excitement and celebration, tea was served.
Delicious little sandwiches, delectable cakes and dainty petit fours.
A very pretty and really very good option for afternoon tea if you find yourself in Kensington.
Book a table on the terrace, and go for the birdcage if there are a few of you. It would be the perfect spot for birthday celebrations.
As it happens, we celebrated a Tuesday.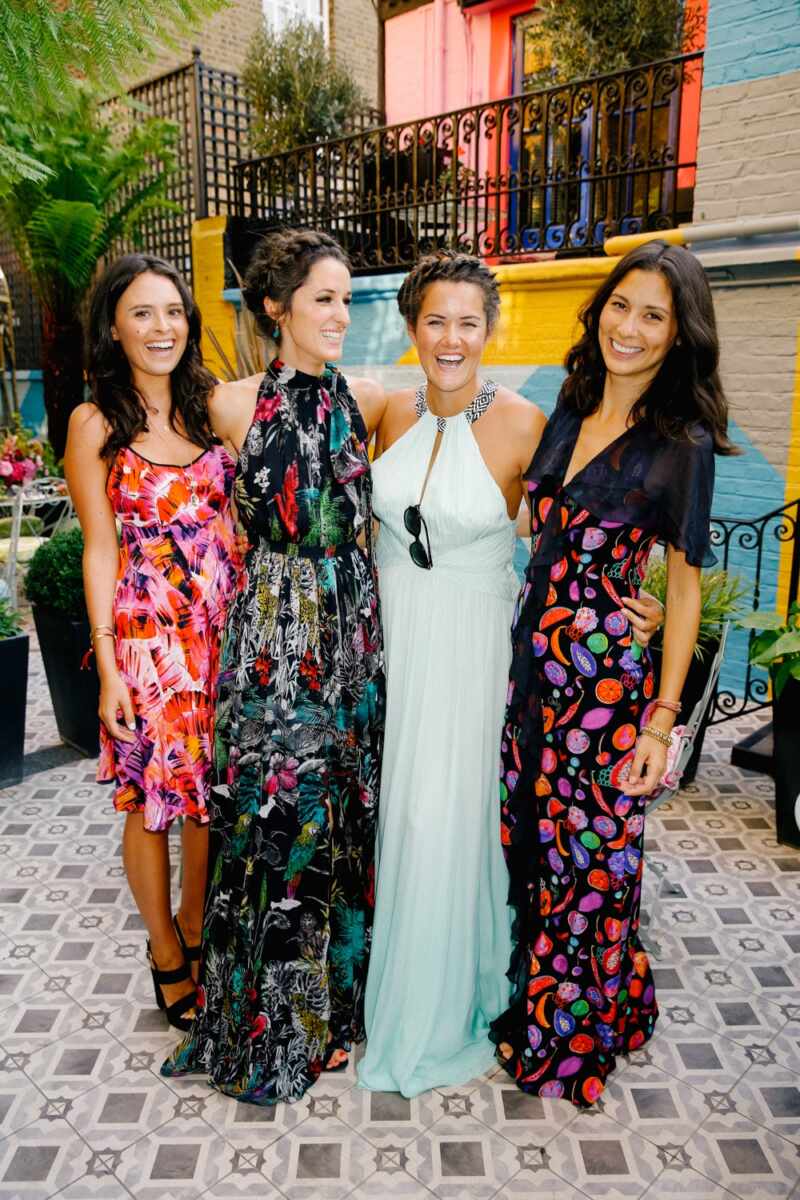 Here's hoping for a few more casual Tuesdays… I could certainly get used to the attire.
We all disappeared into the evening light, evaporating into the night.
Gown with the wind.