This is a recipe from the goddess of housekeeping, Martha Stewart.
The idea is that you throw all your ingredients in a pan & they all cook together, leaving you with perfectly cooked pasta and a beautifully smooth sauce.
I was a little apprehensive at first, but with a few little tweeks it's taken place as my go-to lazy supper recipe.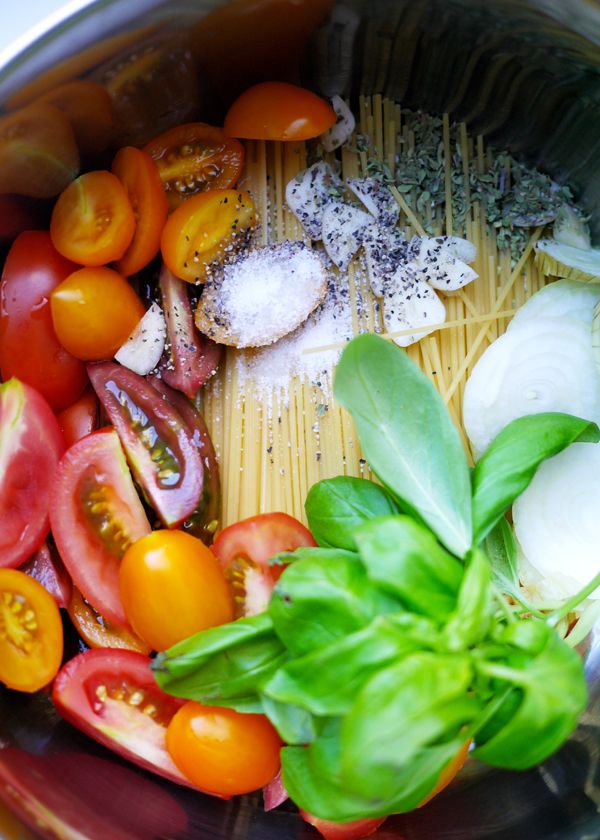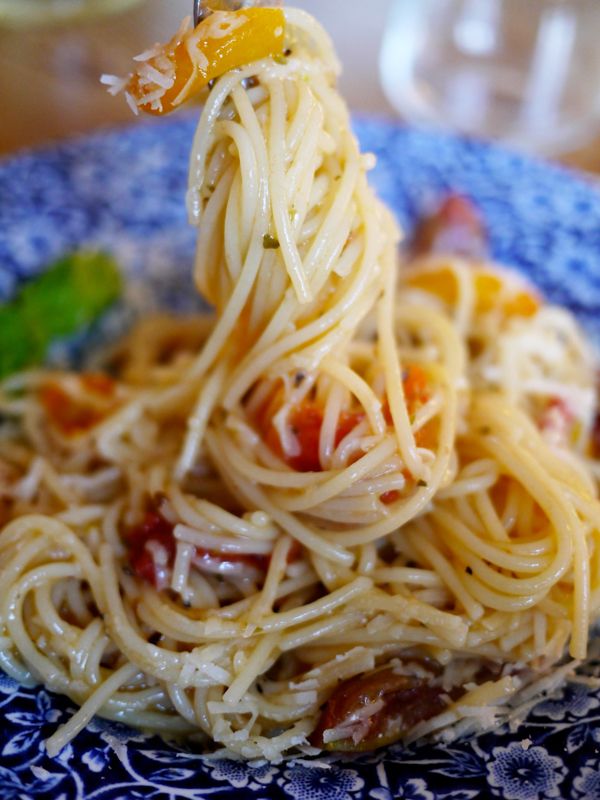 To make enough for two you'll need:
6oz spagetti
6oz chopped cherry tomatoes
1/2 an onion, thinly sliced
1 large clove of garlic, thinly sliced
2 or 3 sprigs of basil
2 tablespoons olive oil
1tsp dried oregano
Sprinkle of chili flakes
Salt n pepper
2 cups of warm vegetable stock (check the ingredients if you're buying stock & make sure you get one with no monosodium glutamate)
Grated parmesan
Put all your ingredients into a big pan (except the parmesan). If the pasta wont lay flat, snap it baby!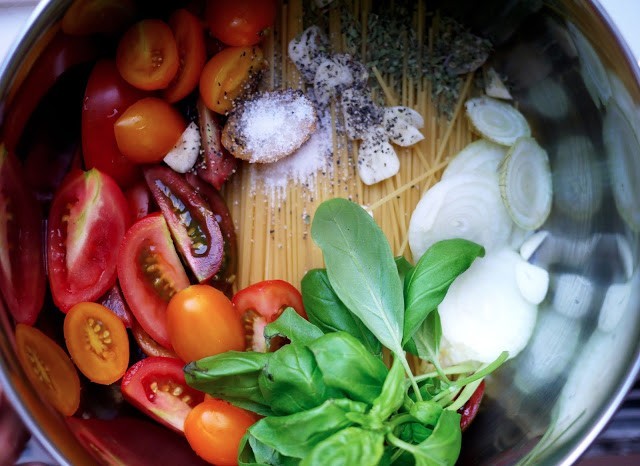 Pour over your stock.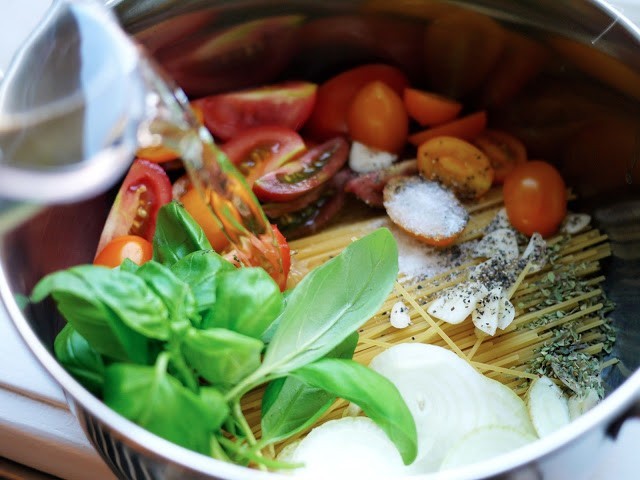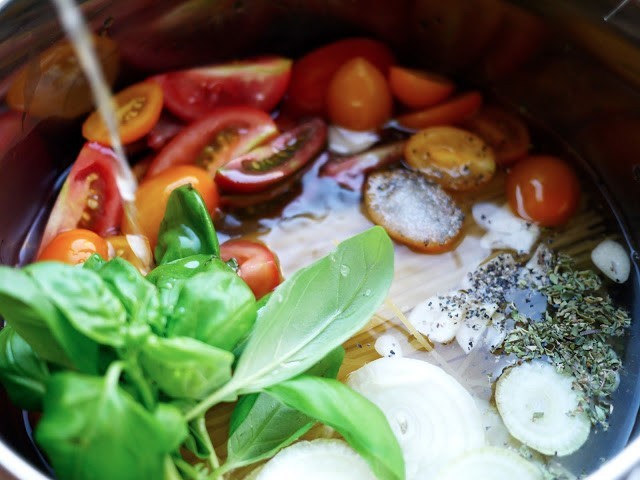 Cover & bring to the boil. Once it's boiling, turn the heat down so it gently simmers away, stirring it now & then. Cook like this for 5mins, then remove the lid alltogether and keep stirring until the water's all gone. Lay the table & serve.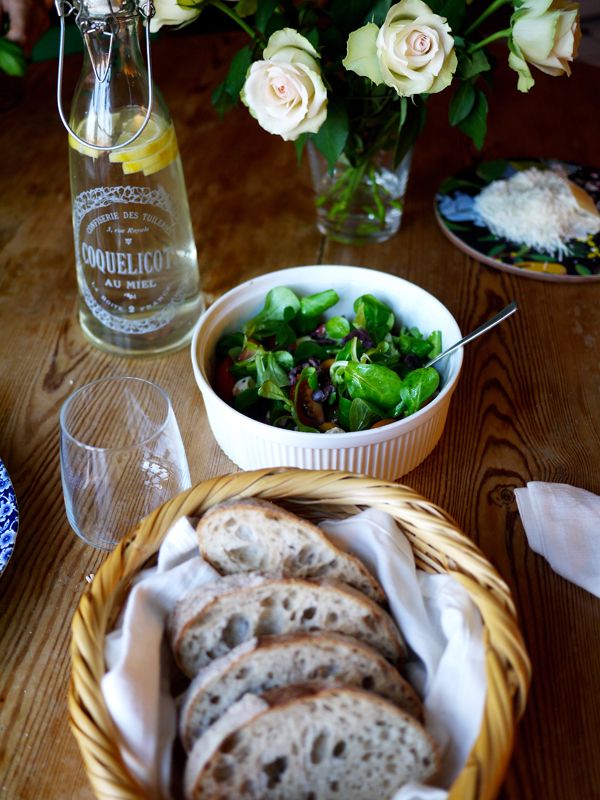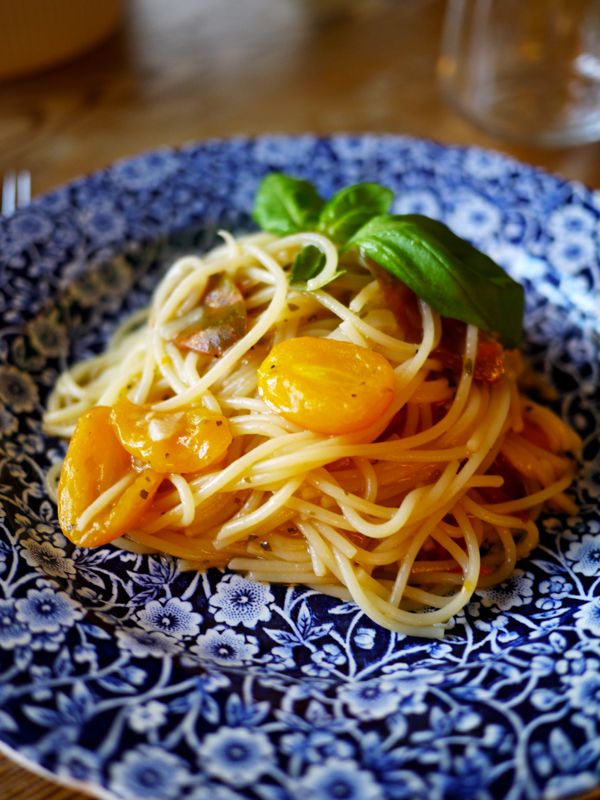 Cover in a dusting of parmesan…
Dig in!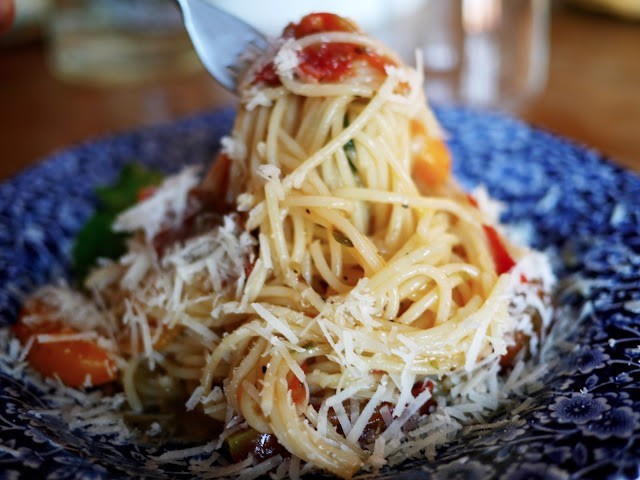 Easier than a groomsman/bridesmaid at a wedding, you'll want to whip it up at least once a week (the recipe, not the groomsman/bridesmaid).