I love Soho.
The bustling streets flanked by big old buildings.
People shout, rush, meander and loiter. It's a maze of little roads and a thriving businesses of every kind.
Camera stores sit comfortably next to patisseries. Startups rub shoulders with sex shops, and movie makers neighbour talent agencies.
Chances are if you do business in London, you'll need to venture into Soho.
And if you're in the area you have to stay for lunch.
With some of London's finest restaurants within spitting distance, it'd just be rude not to!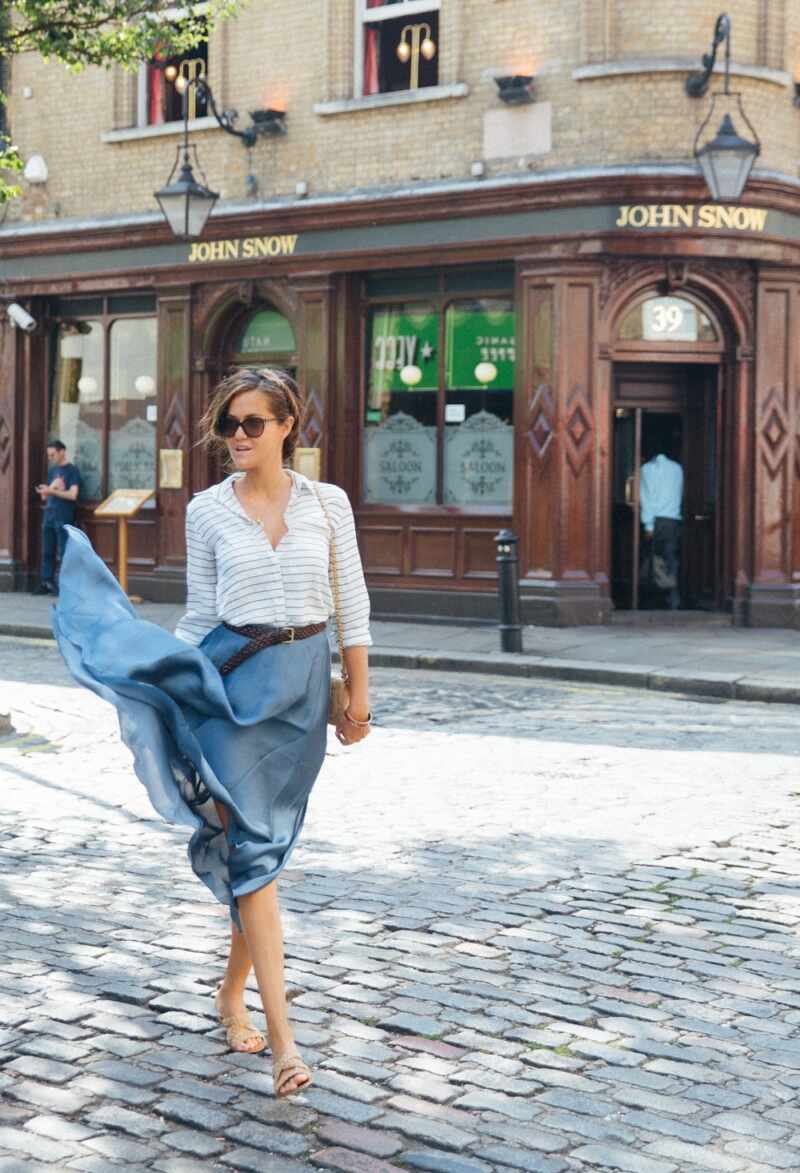 Striped shirt // Silky skirt (more options)
Similar belt // Braided sandals
Mini Chanel bag // Vintage Hermes bangle
Ad - Shop this post