I love Soho.
The bustling streets flanked by big old buildings.
People shout, rush, meander and loiter. It's a maze of little roads and a thriving businesses of every kind.
Camera stores sit comfortably next to patisseries. Startups rub shoulders with sex shops, and movie makers neighbour talent agencies.
Chances are if you do business in London, you'll need to venture into Soho.
And if you're in the area you have to stay for lunch.
With some of London's finest restaurants within spitting distance, it'd just be rude not to!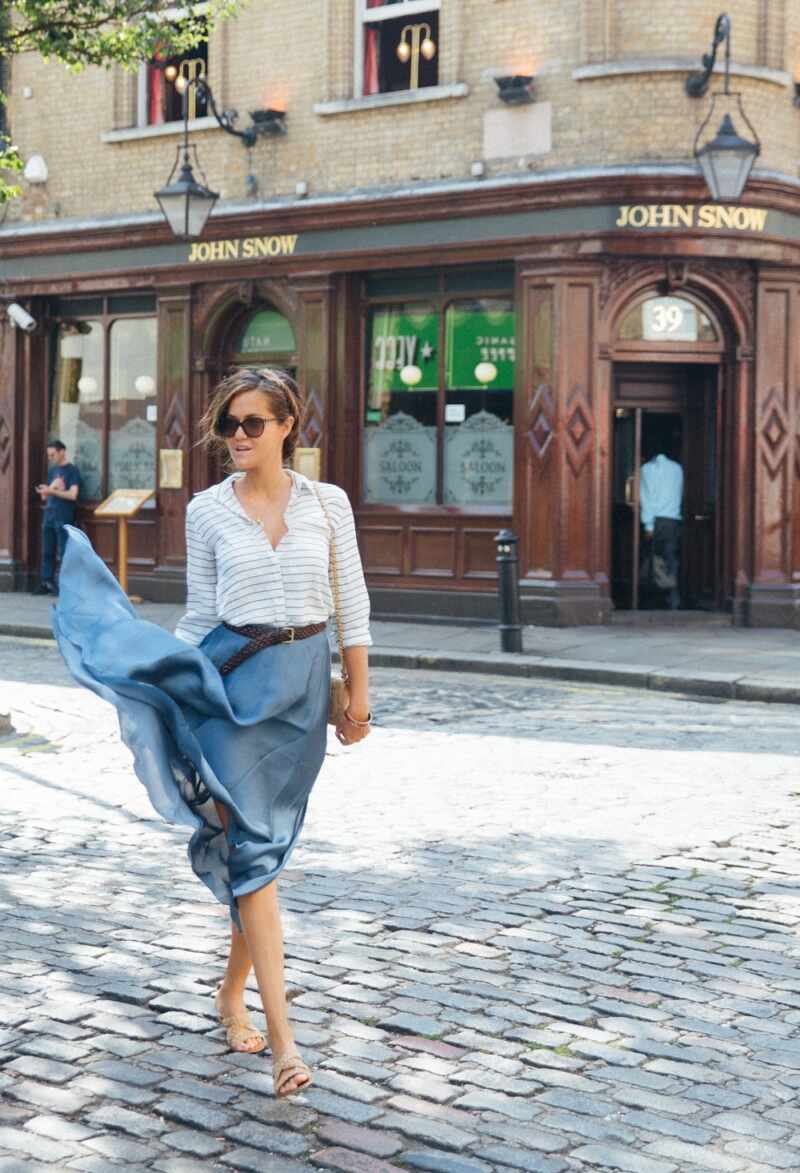 Striped shirt // Silky skirt (more options)
Similar belt // Braided sandals
Mini Chanel bag // Vintage Hermes bangle
Of course if you work in Soho you already know all of this.
You're spoiled for choice when it comes to where to spend your lunch break.
But even though you might have walked past this place a thousand times, you may have missed a trick.  Follow me.
Lina Stores on Brewer St is an Italian/New York style deli.
Inside those those green tiled doors you'll find an Aladdin's Cave of goodies.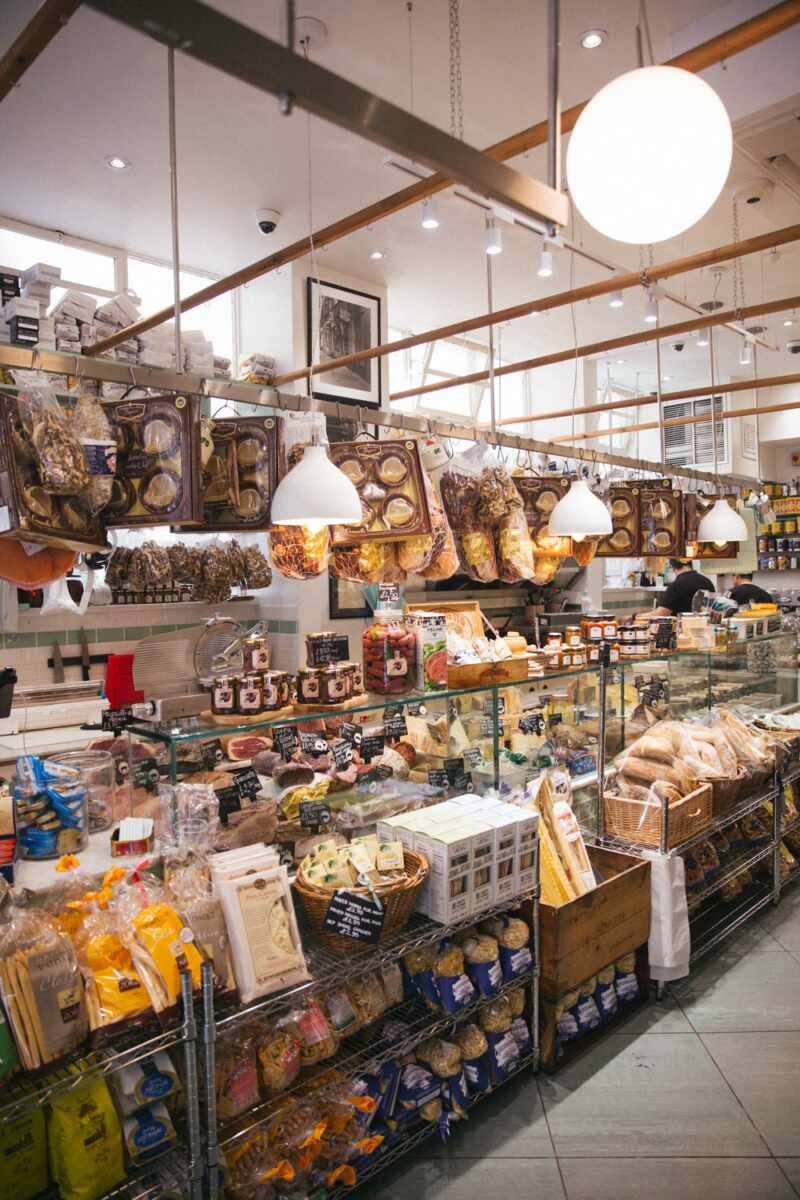 Meats, cheeses, oils, jars, tins, packets, treats, all the way from Italy.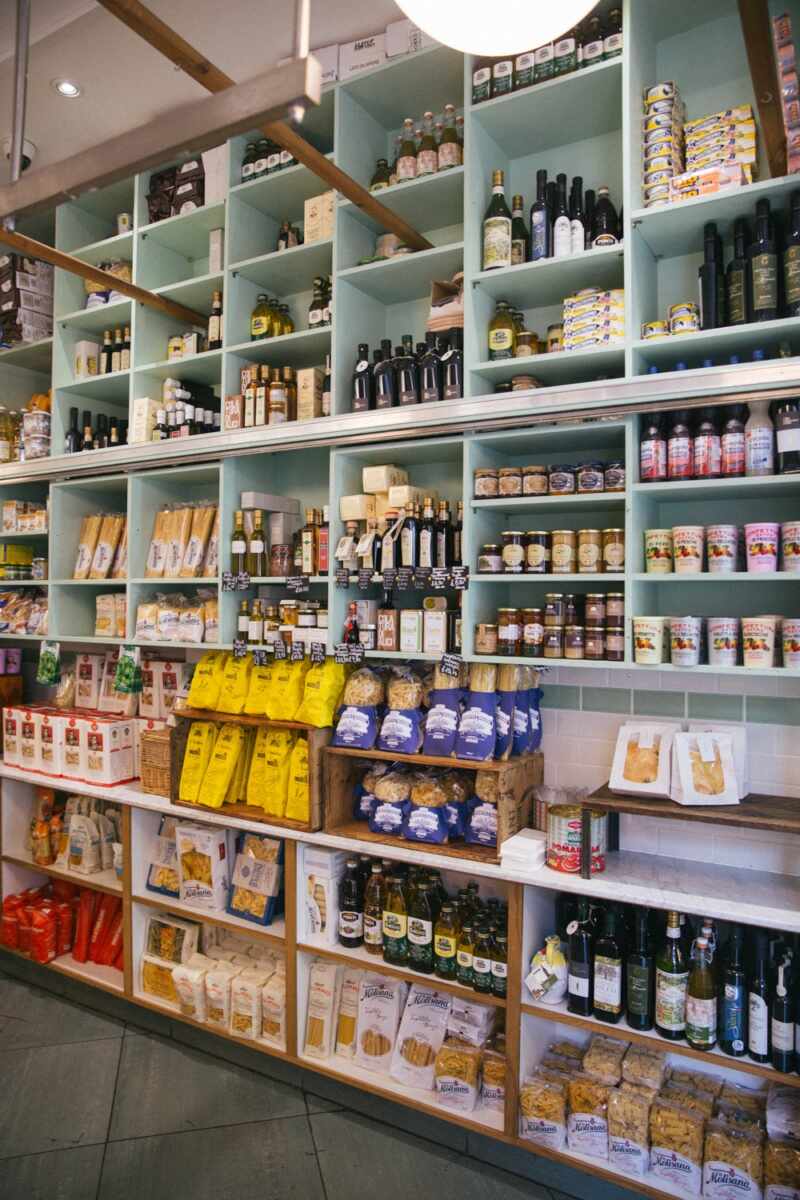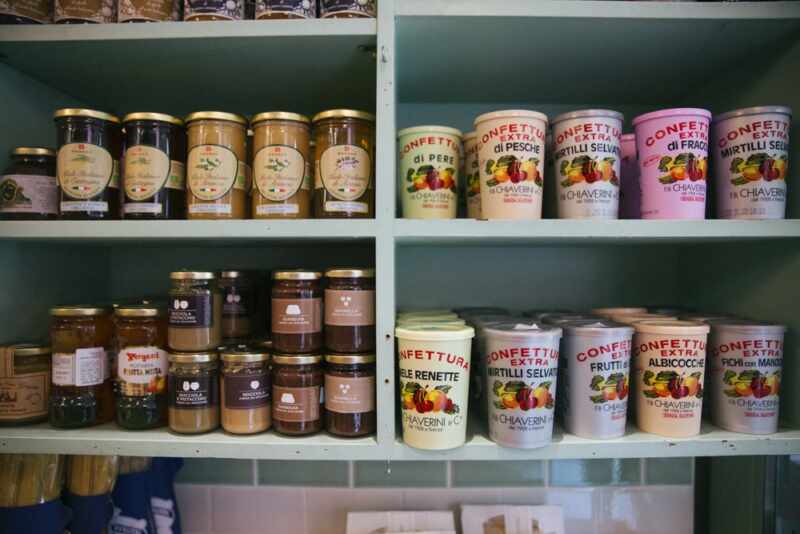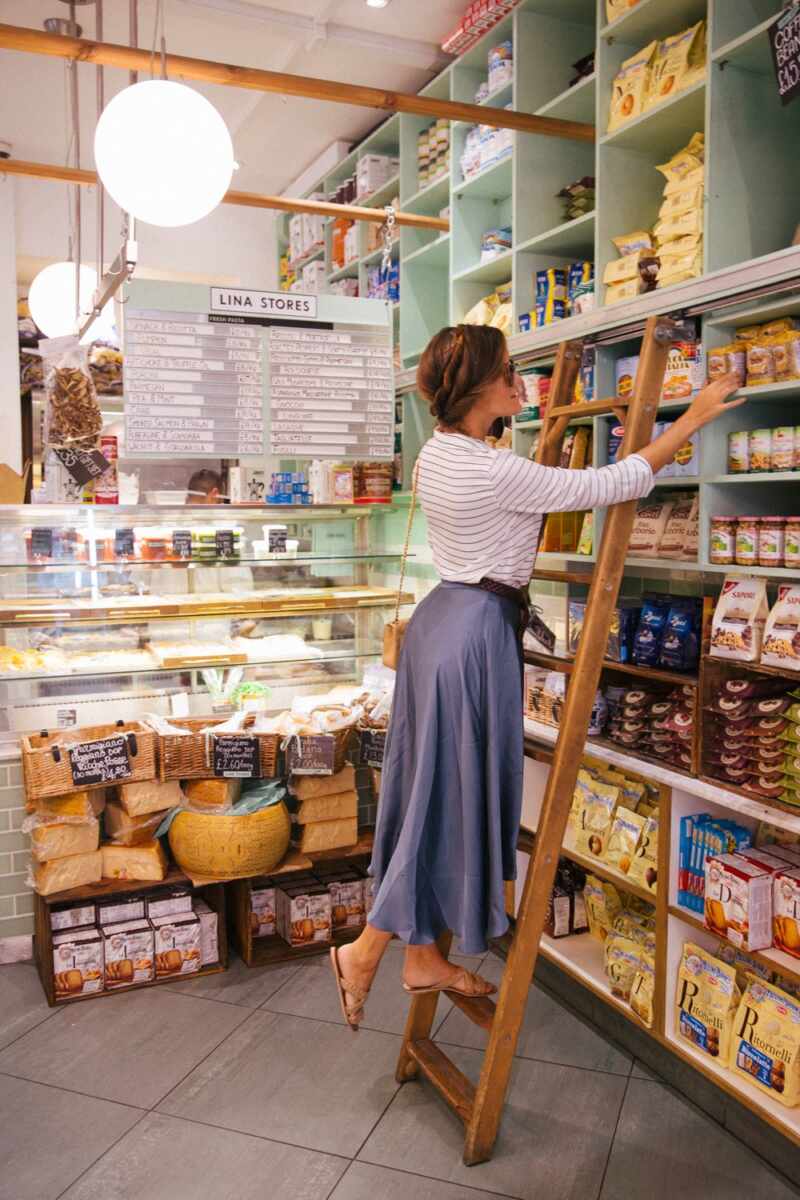 Just the place to grab a nibble or two and take out into the sunshine.
Great for picnics or stocking up the store cupboards.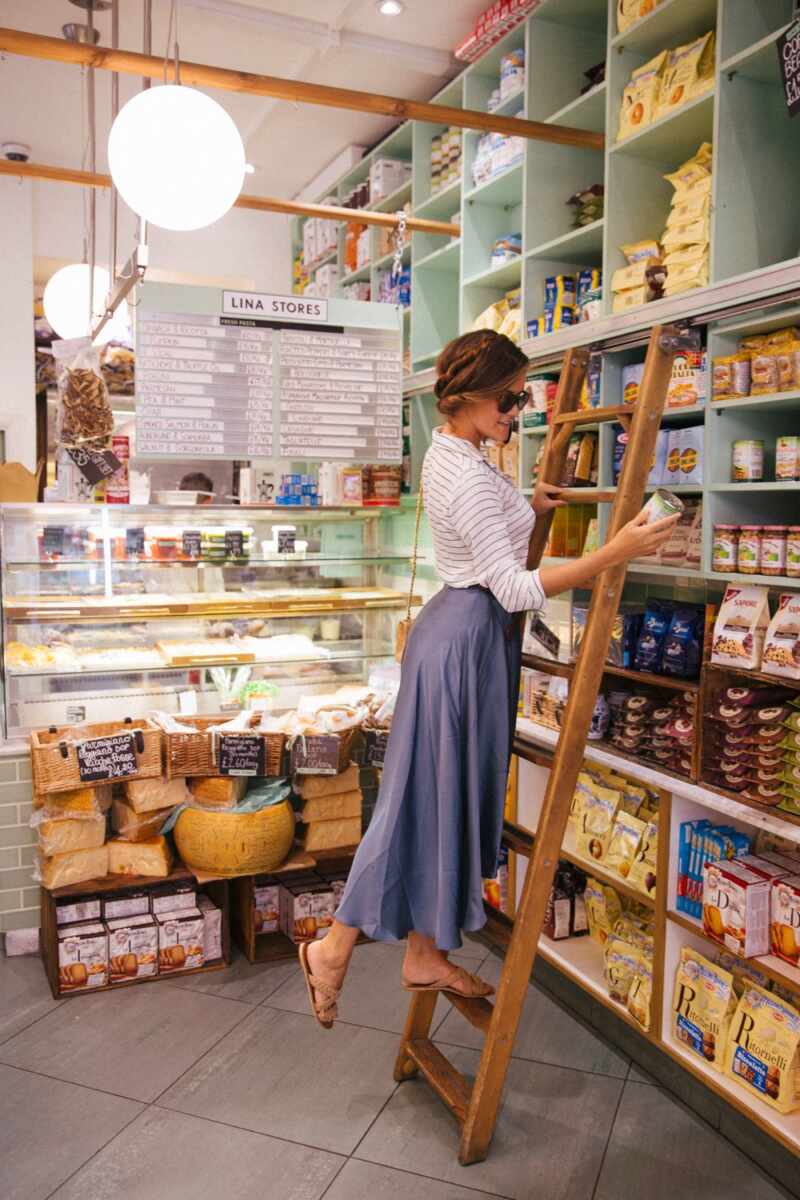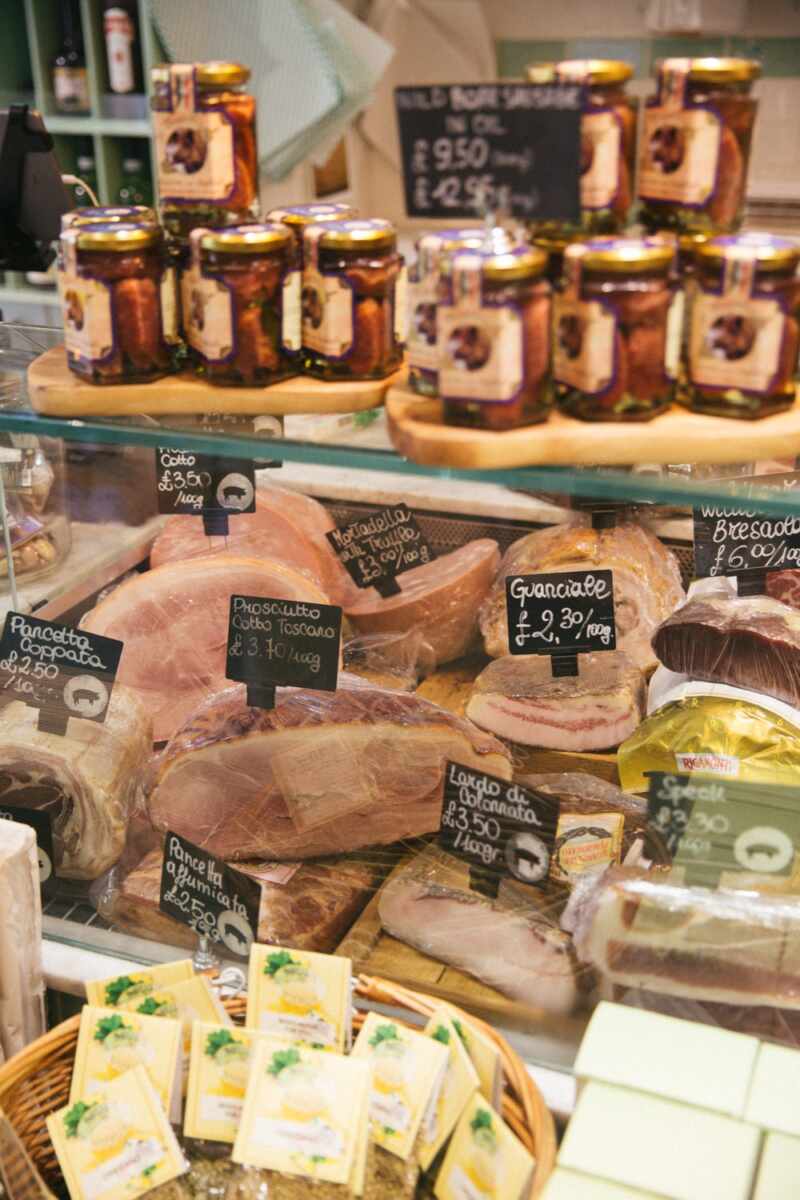 But that's not all.
If you pop in between 12-2 make a beeline for the pasta bar.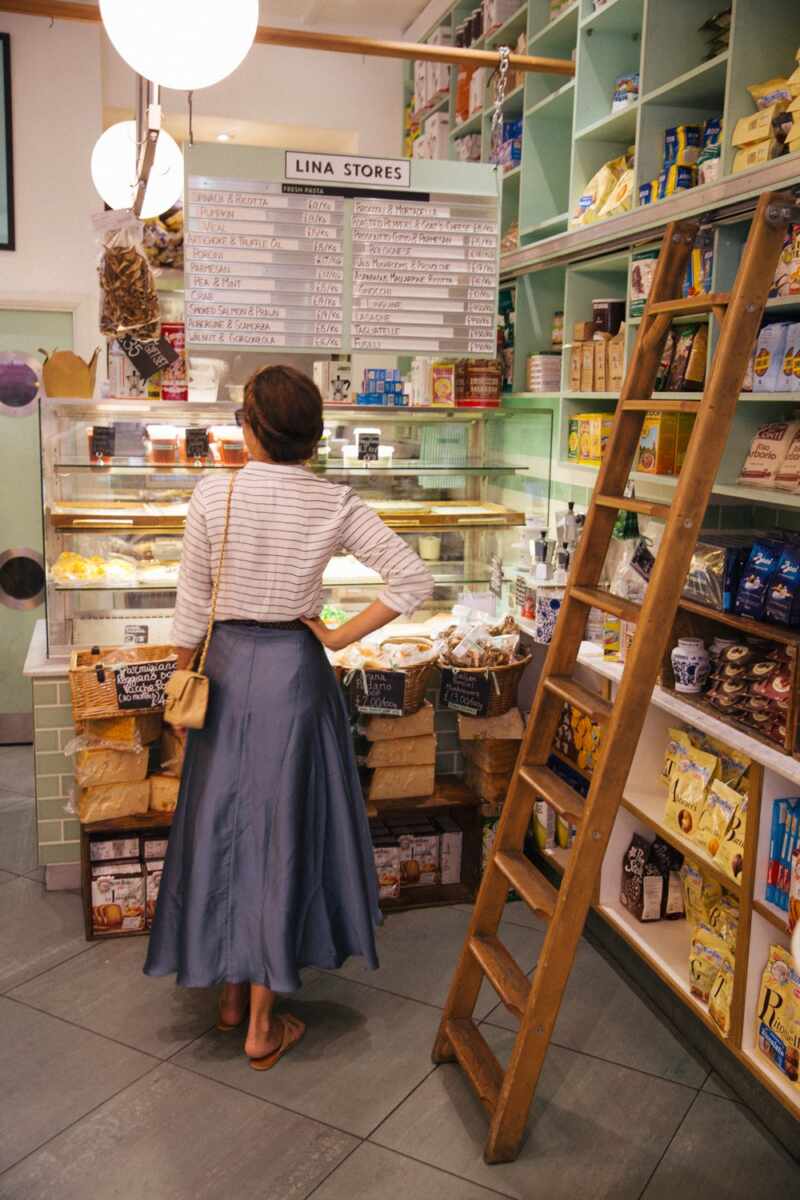 Check out the day's specials.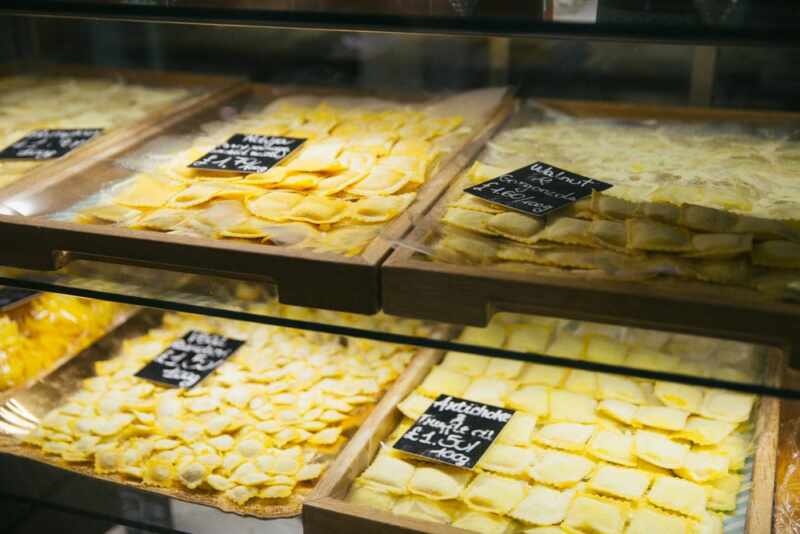 All hand made, naturally.
Take your pick, and chef Gianni will cook it up for you.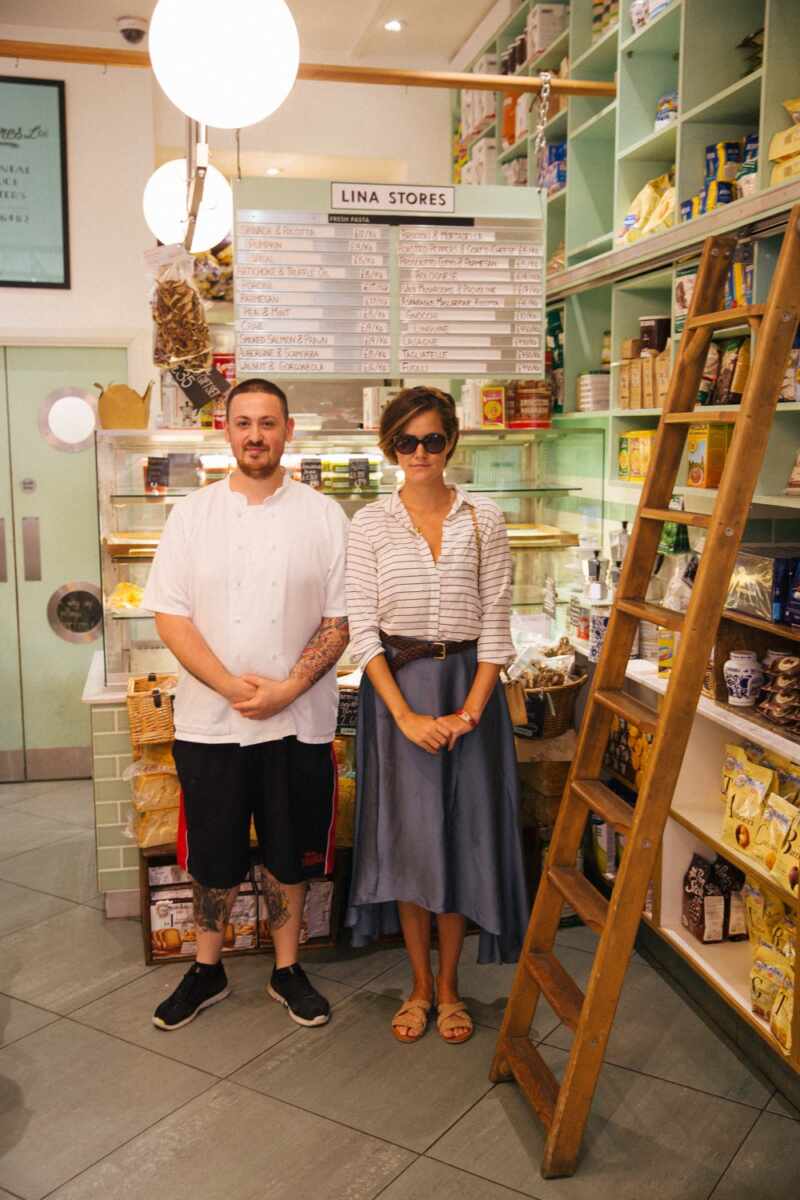 You can choose two or three varieties per serving.
I thoroughly recommend the pumpkin. The artichoke and truffle. And the n'duja.
But you really can't go wrong!
Leave your order with Gianni, and take a seat.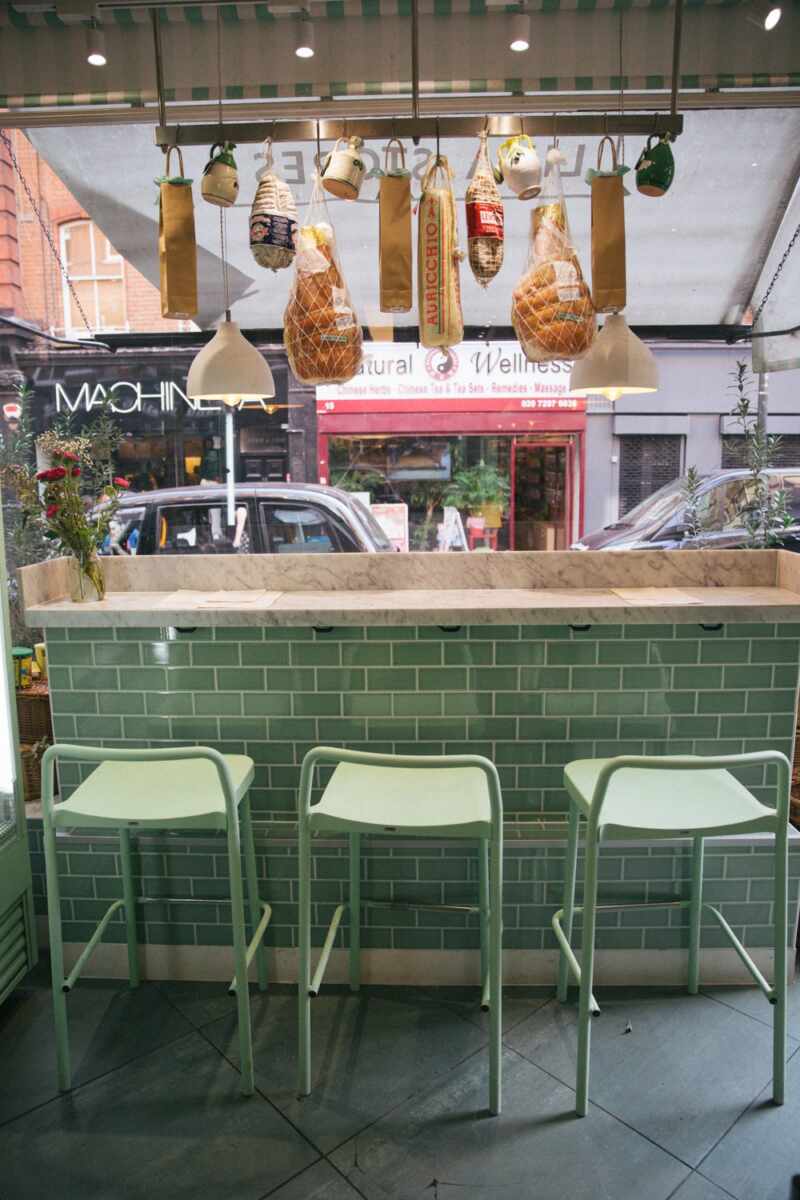 Outside if the sun's shining.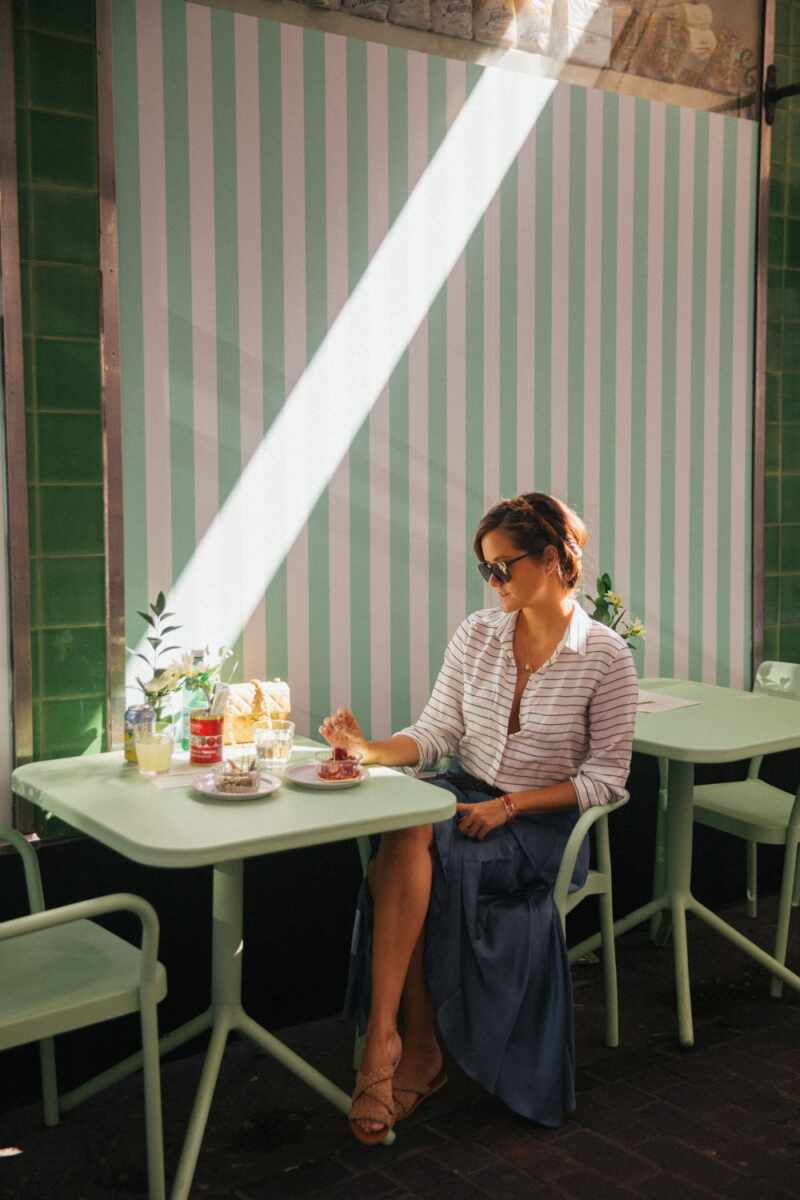 Sit beneath the striped awnings and watch as Soho bustles past.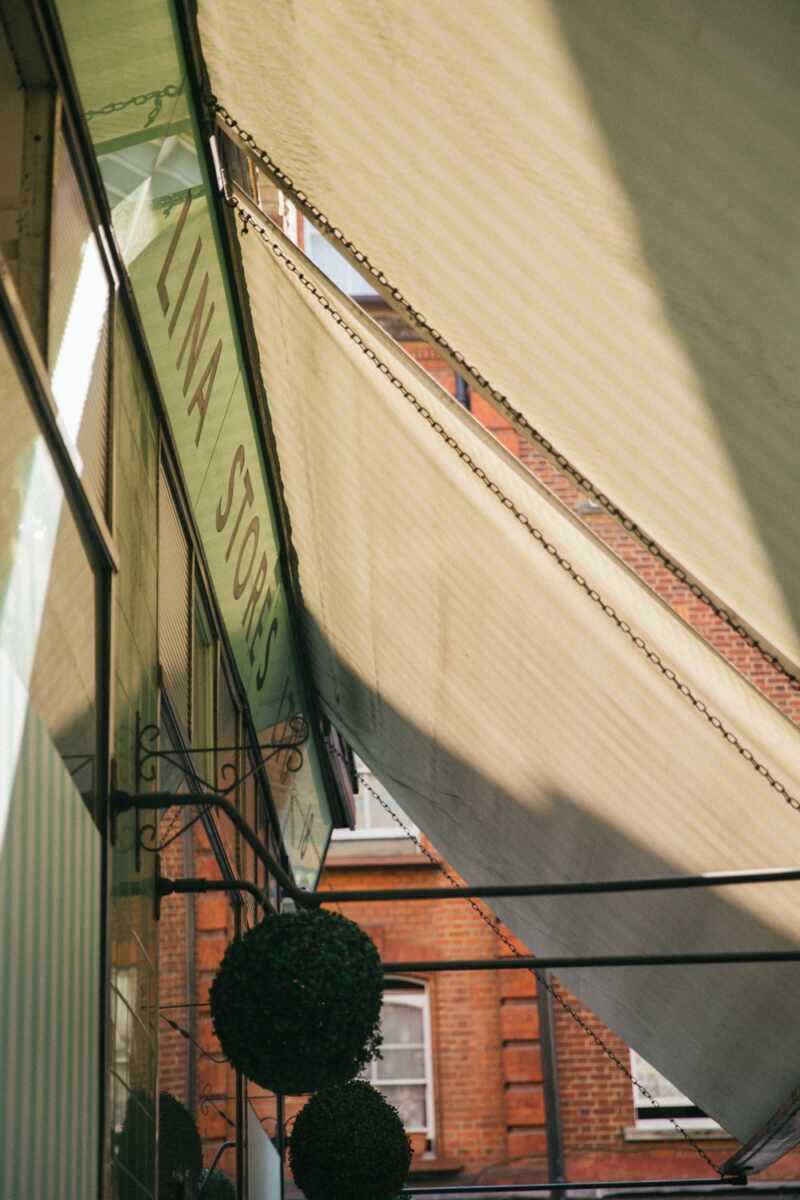 Don't let the weather fool you, Silver May Acorn season is officially upon us!
The pasta will arrive before you've had time to get a word in!
Swimming in sage butter and heaped with fresh parmesan.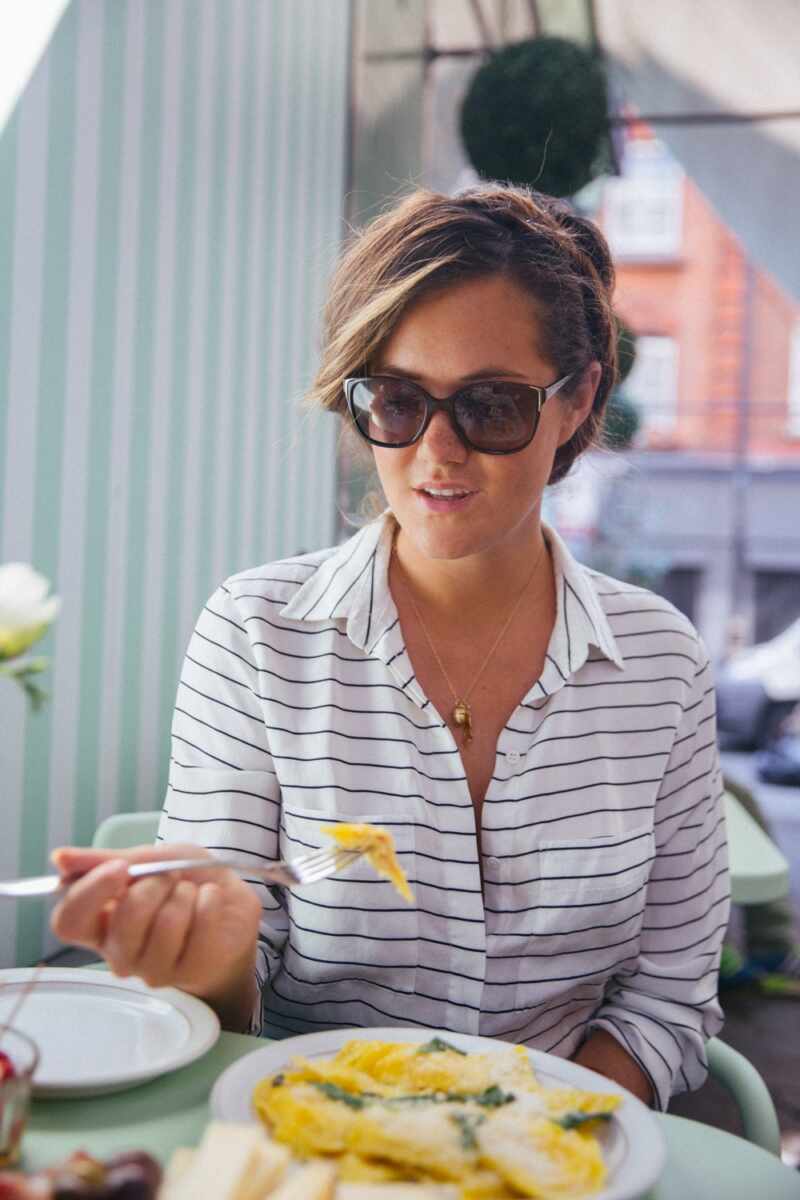 A proper Italian treat, right in the heart of London.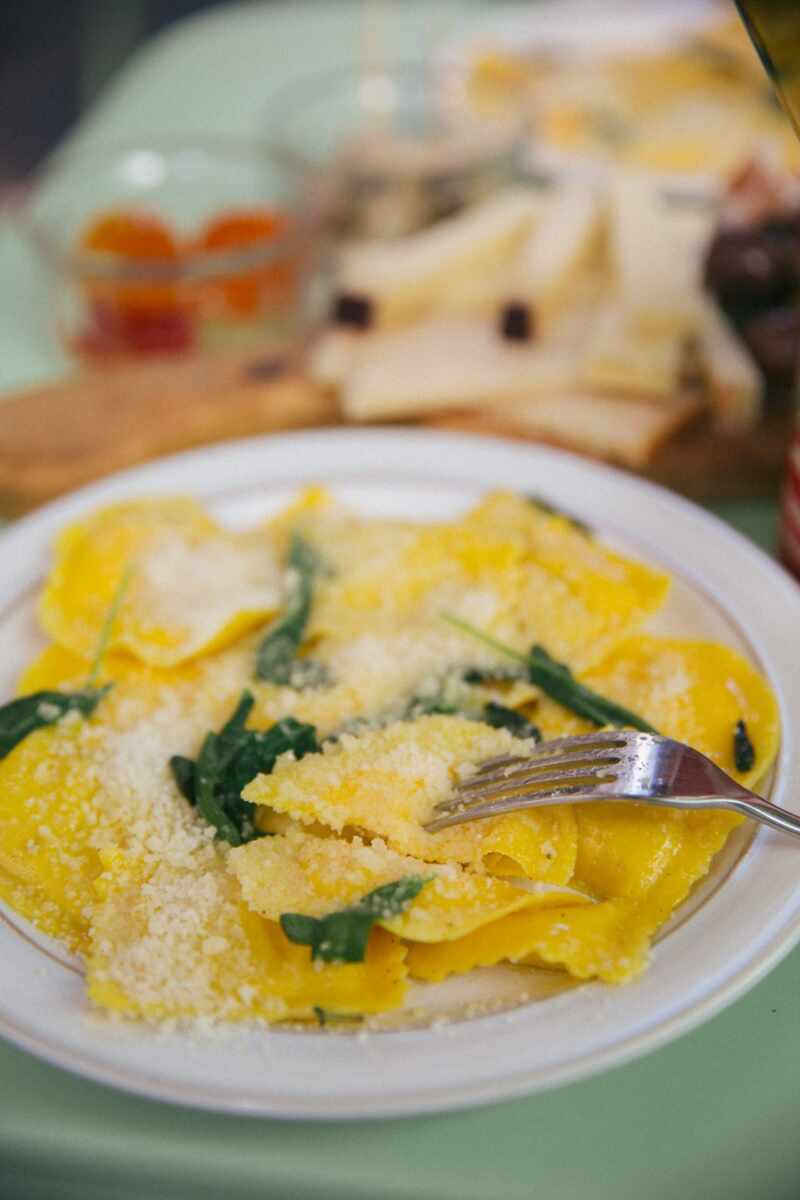 Rich, delicate, moreish and incredibly satisfying.
No-one does it quite like the Italians!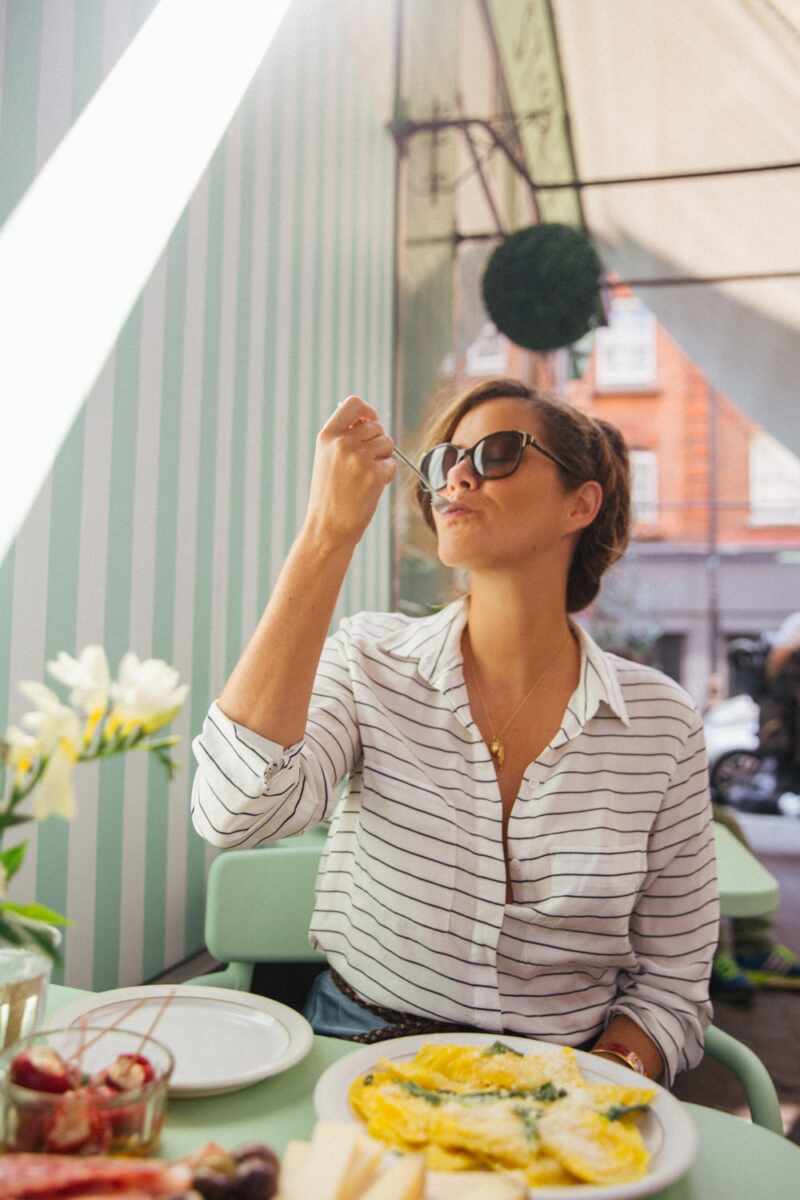 Hands down the finest fast food in Soho.
Just the fuel you need to get back to work.
Just be sure to wave if I walk pasta…