Before my trip I'd heard that Mykonos town was the only part of Mykonos where you'd really want to spend any time.
But in reality there's so much more to the island.
Hidden coves, hamlets, secret beaches, glittering turquoise water, pretty churches, restaurants to discover, all of which admittedly can seem a little overwhelming if you're just popping over for the weekend.
So even if you just venture further afield for the day, I've got just the spot.
Kiki's.
It has it all!
A pretty little white washed church, set beautiful against the deep blue sky.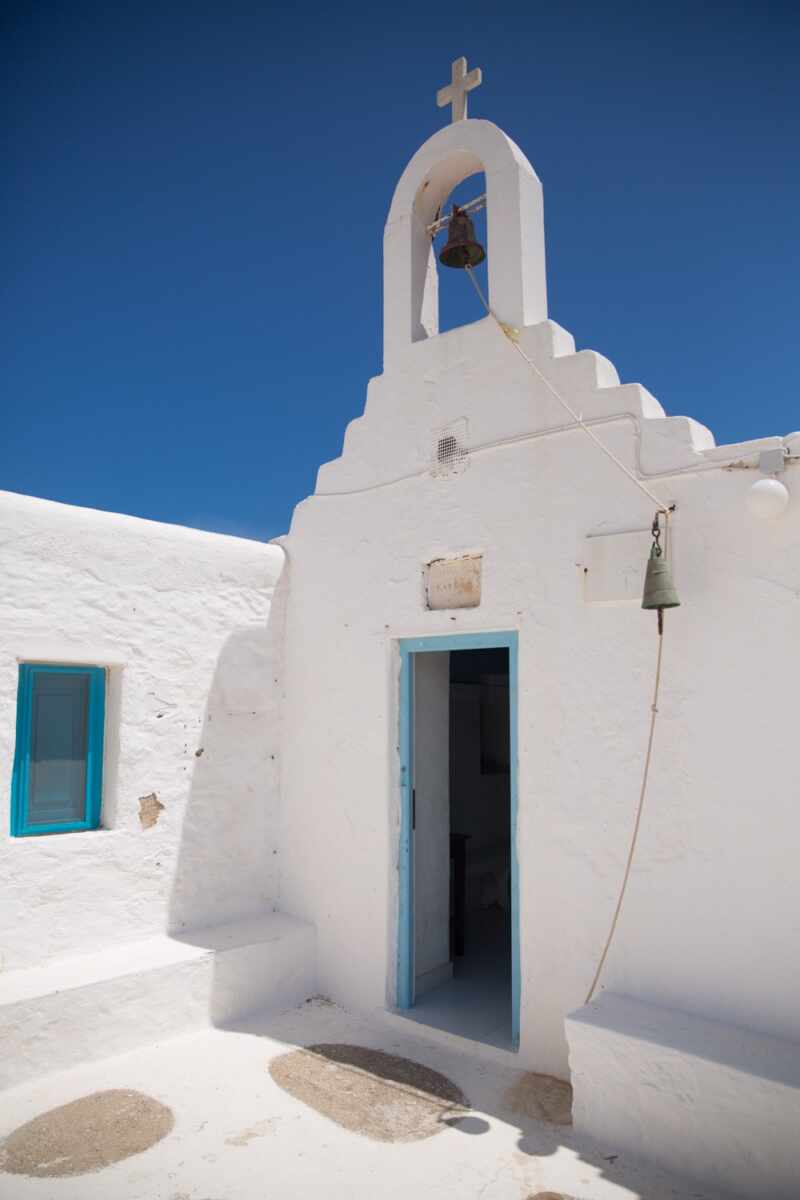 Wrapped in a sea breeze, looking out over the water.
Blue & white beach dress – almost identical with more sizes