I'm usually a late night supper sort of girl.
Particularly when traveling.
Europeans are notorious for eating late and this is doubly true in Mykonos where most restaurants sit empty until almost midnight. It's part of the party culture, and necessary if you're going to dance until dawn.
But for this restaurant I made an exception. Doing the unthinkable and popping into town early for dinner before sunset.
We wanted to make sure we could get a table outside in the warm evening air. This place has a reputation for filling up fast, so we were overjoyed to have the place entirely to ourselves.
Welcome to Katrin…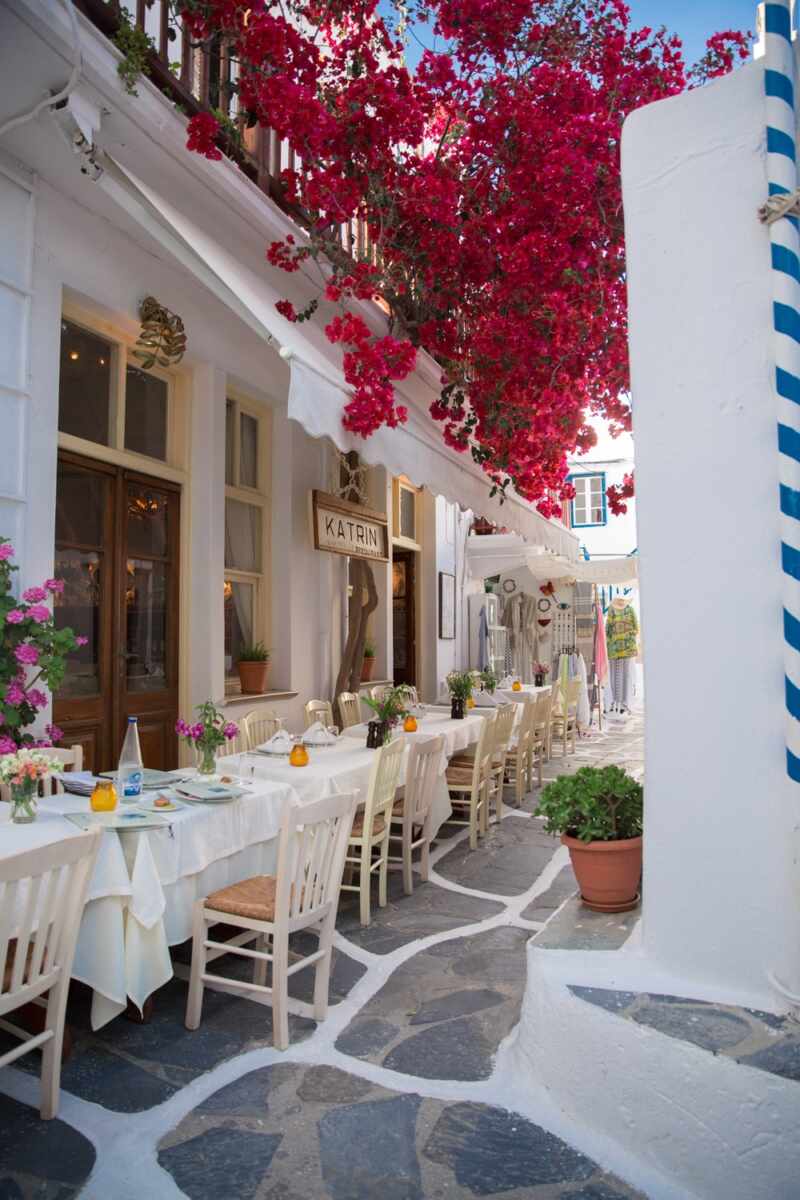 White washed walls, painted chairs, linen table cloths and an eruption of pink bougainvillea.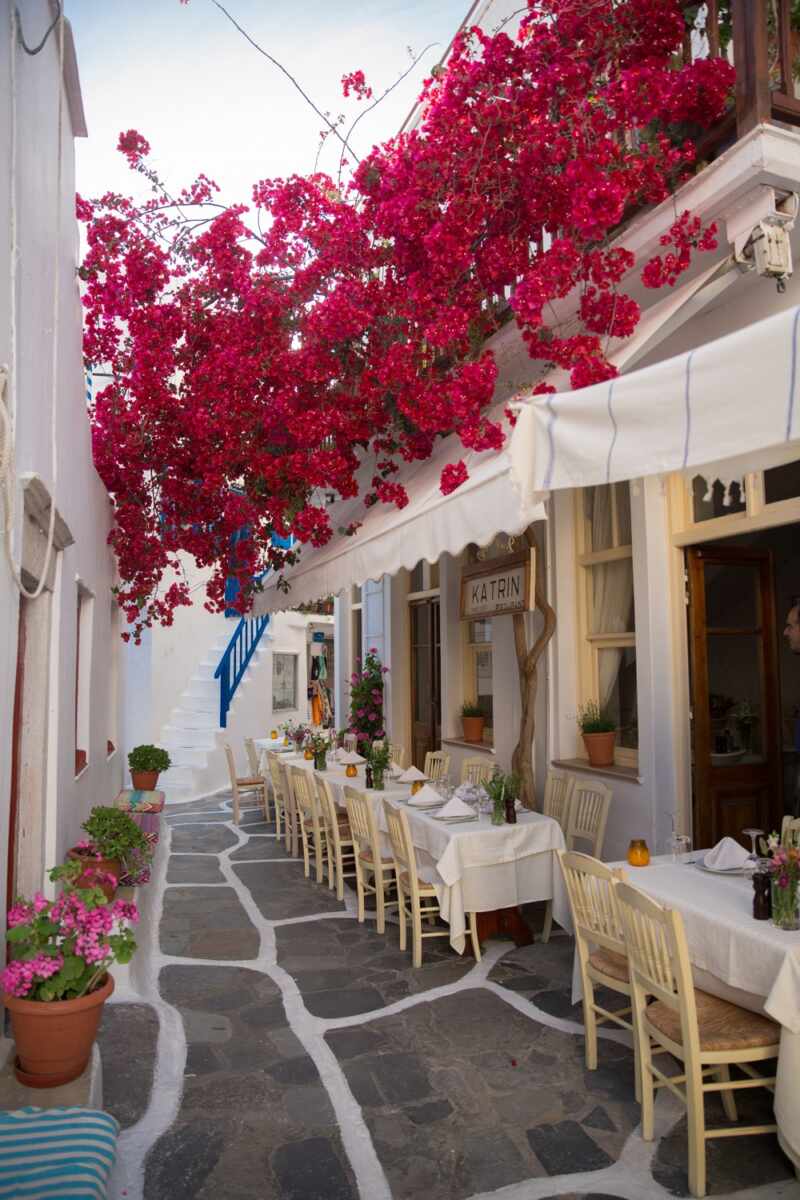 Pure Mykonos perfection!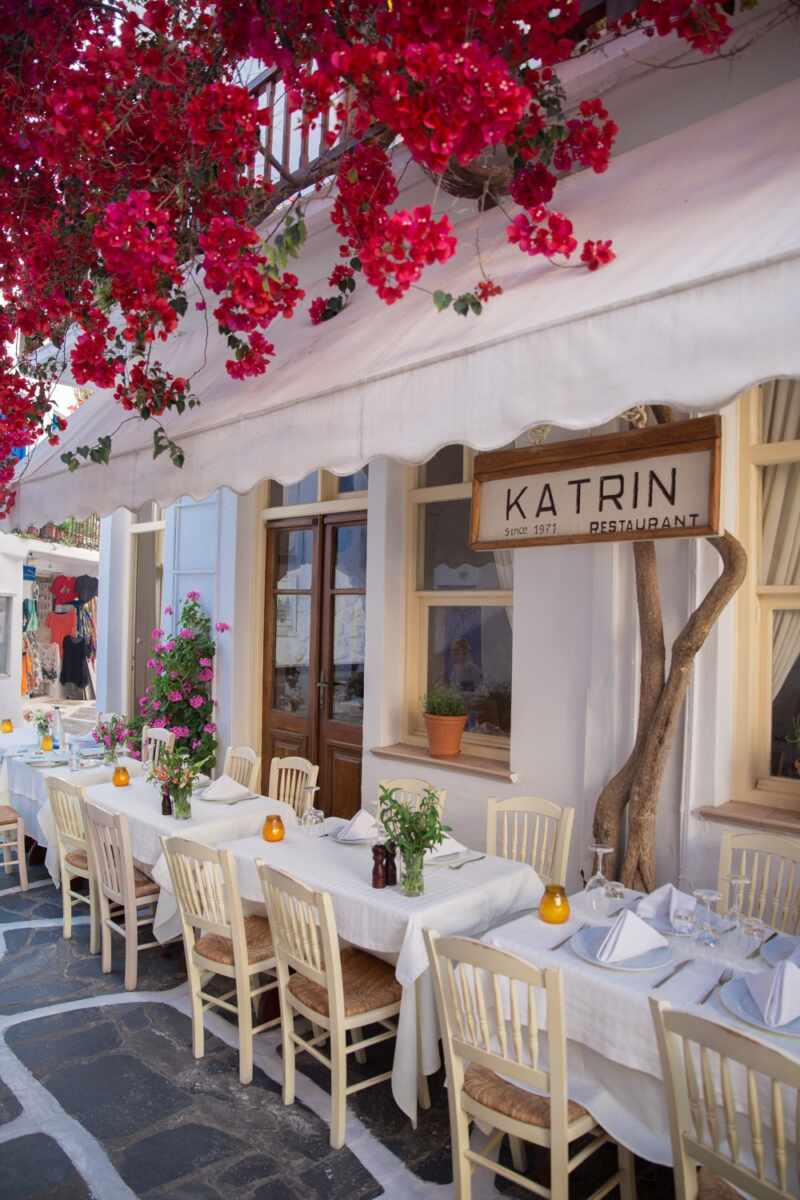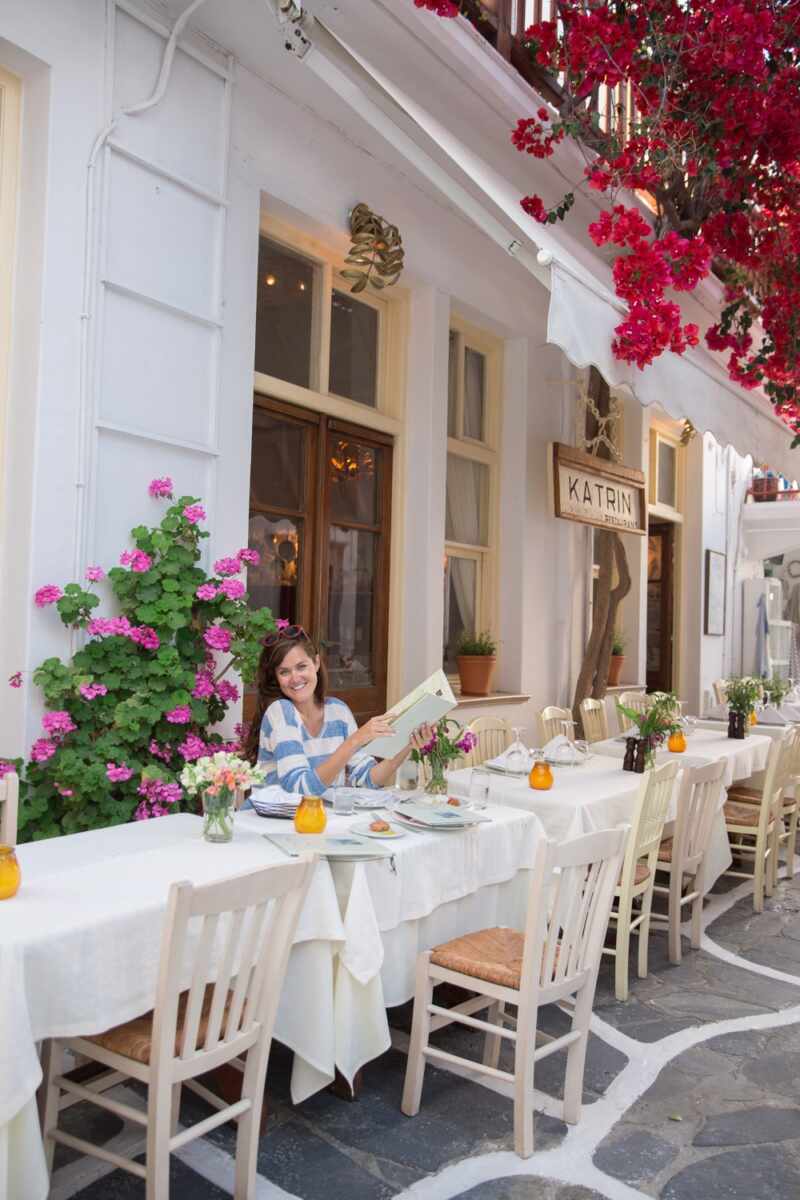 The early bird gets the worm!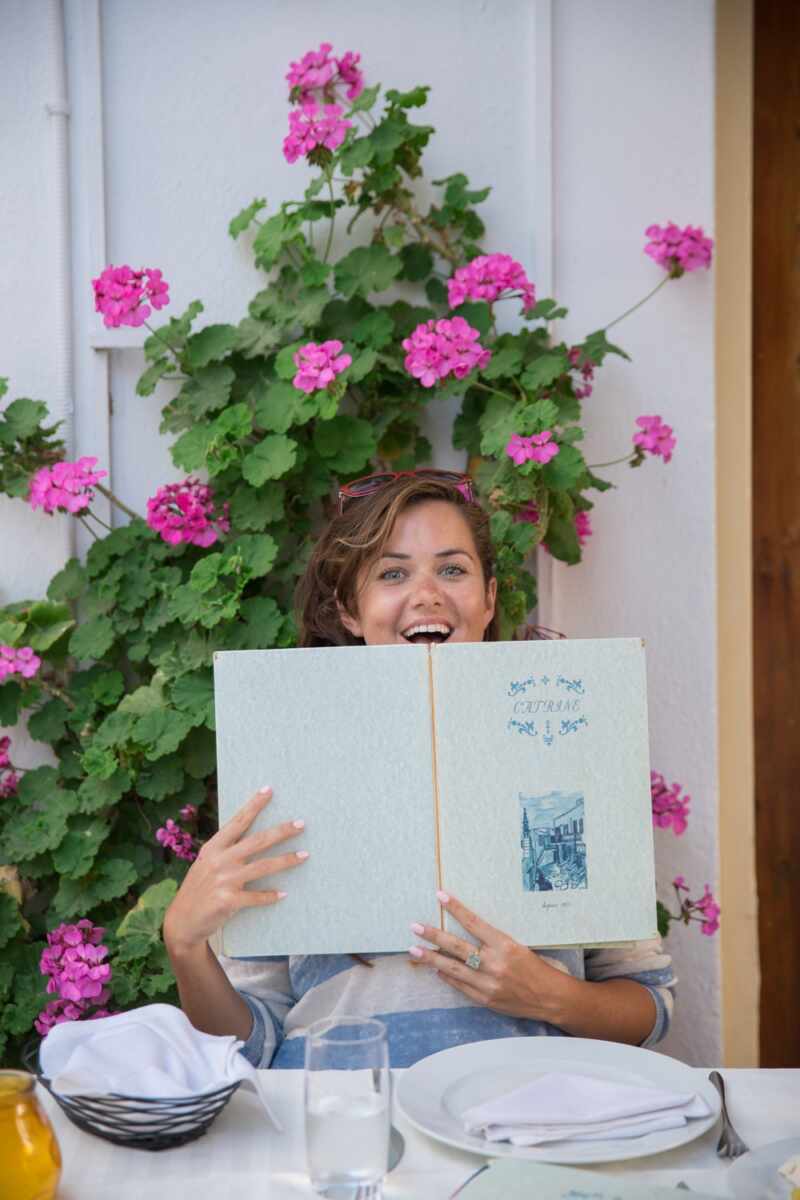 Red sunglasses // Sliver May Sparkler (email her for bespoke options)
Our charming host bustled around chatting away to us, insisting on kisses as only an elderly Greek can get away with, and surrounding us with jars of snapdragons.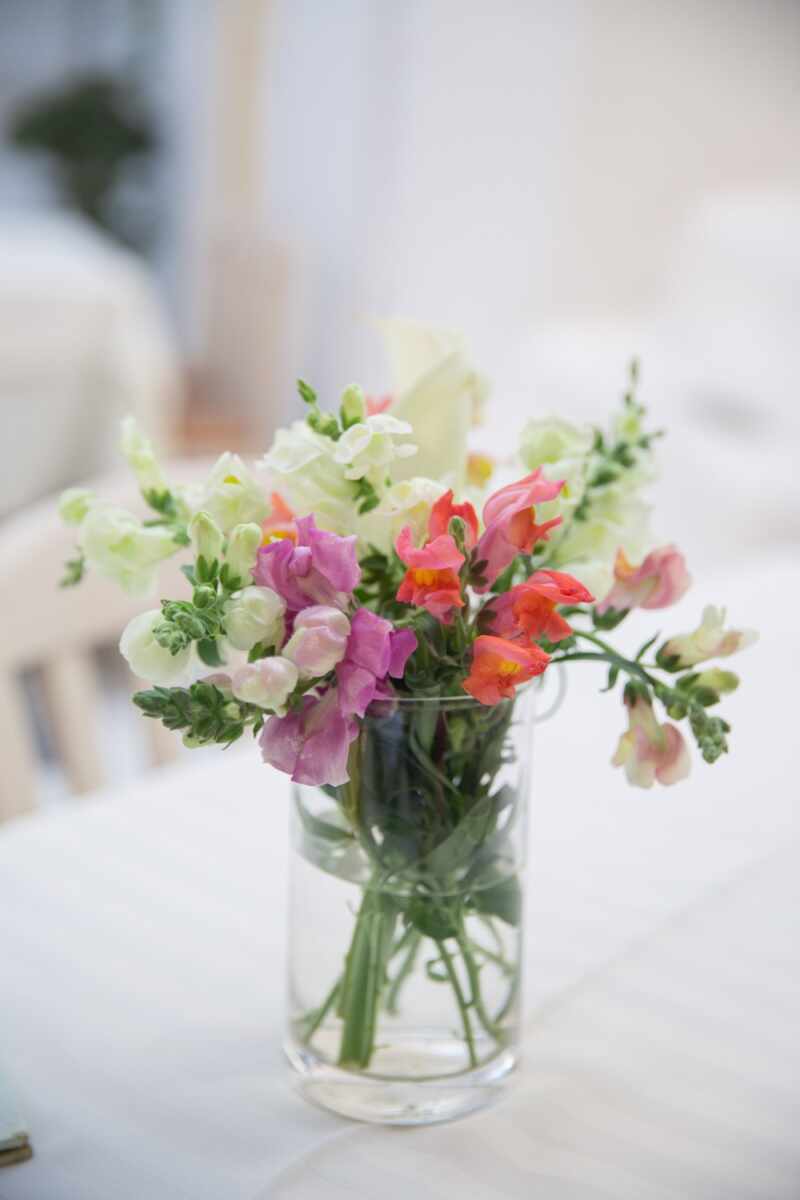 We happily buried our noses in the all-Greek menu while fresh pitta bread baked inside.
Blue embroidered top // Sunnies
Hot, crispy flat bread appeared fresh from the kitchen, announcing itself with its mouthwatering aroma long before it arrived.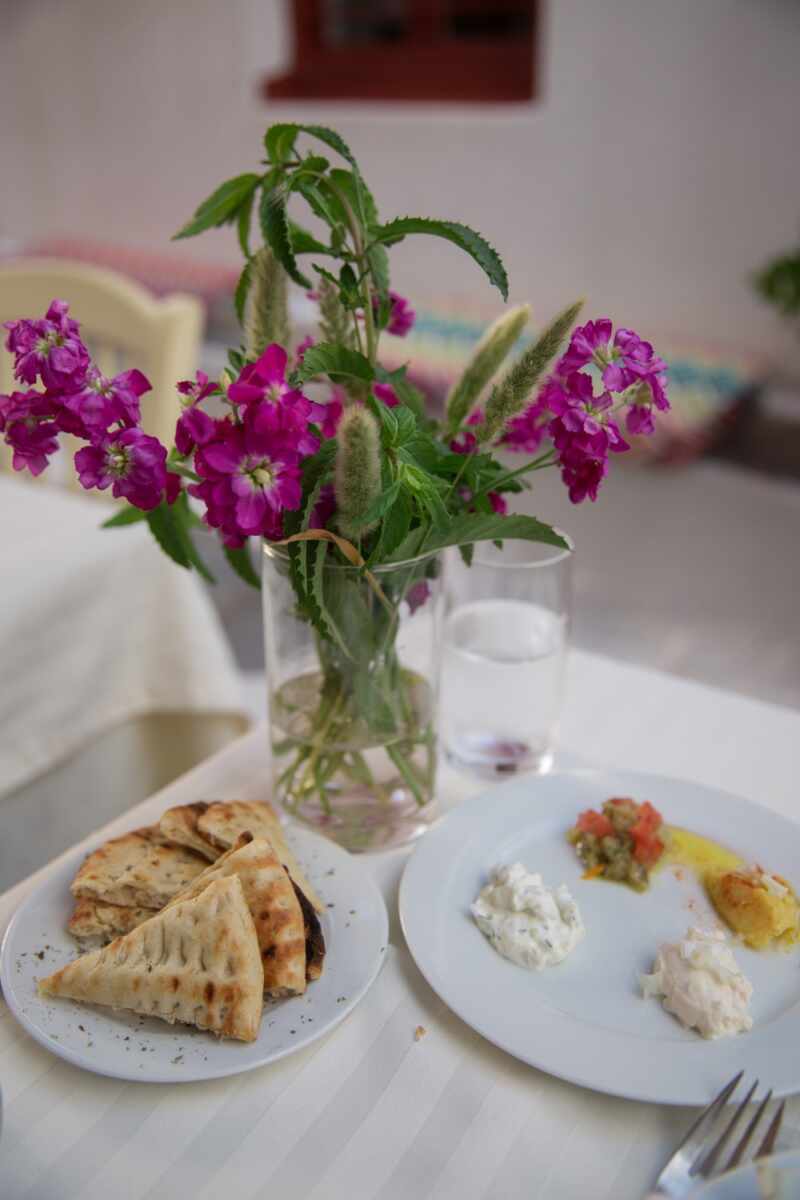 Accompanied by all manor of garlic things to dip it in.
And frosty local wine.
We started with stuffed zucchini flowers.
Filled to bursting with rice, herbs, cheese and olive oil.
Sumptuous, rich, fragrant and light all at once.
A true reflection of everything that's wonderful about Greek food.
A plate of fresh crudo, which we drizzled in lemon juice and drowned in olive oil.
Eating and chatting happily as the world passed us by.
People watching and peering down the surrounding alleys.
Our next dish? A simple, satisfying moussaka.
Slow cooked, spiced lamb, layered with aubergine and topped with rich, creamy bechamel.
Followed by huge, plump prawns in garlic.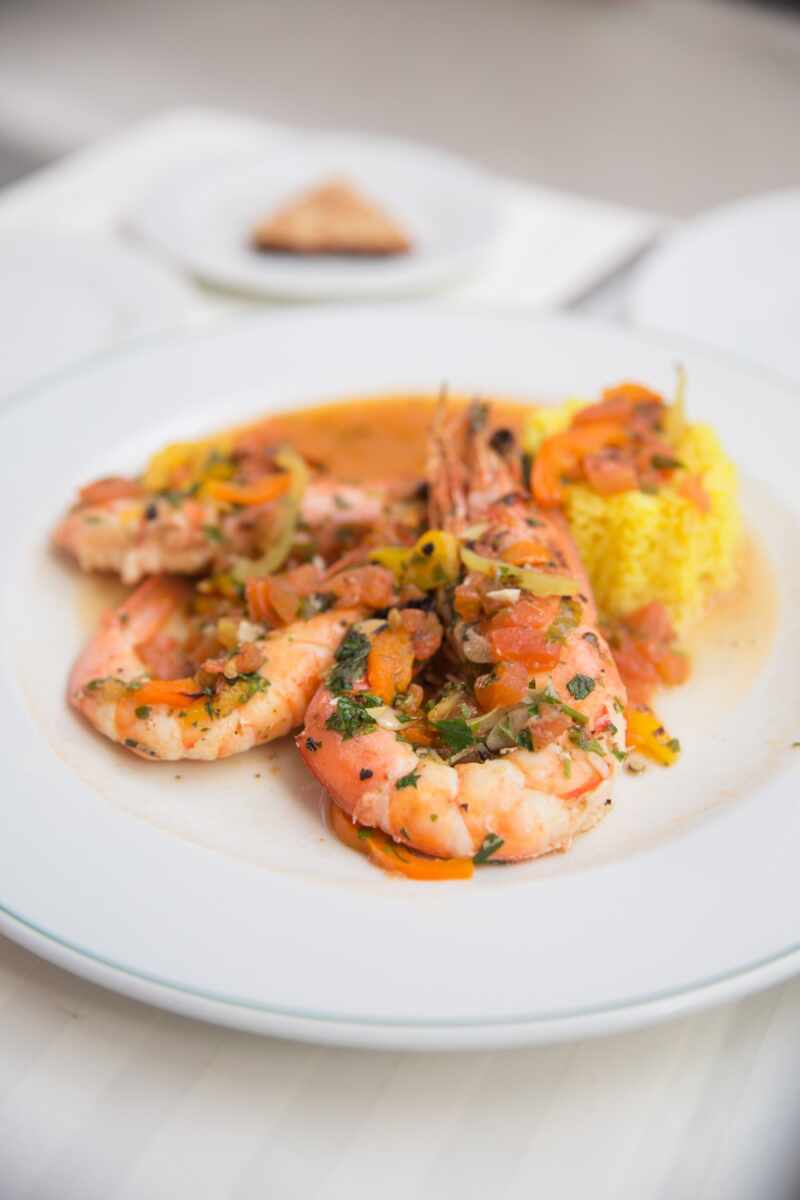 Chez Katrin is a must if you're visiting Mykonos this summer.
Use a map or just wander into town, everyone knows where it is so just ask along the way. It's a good excuse to get lost and do a spot of shopping!
Afterwards we raced down to Little Venice to watch the sun set over the sea.
With pudding.
Frozen cocktails to match the colours of the sky.
We watched in awe and snapped along with the rest of the spellbound crowd.
Though if you ask me, the crowds are missing out.
The second the sun dips below the horizon, Little Venice empties. Leaving us all alone with the still blazing sky.
Hang on a little longer, it'll be worth it.
From here you can watch the little town twinkle into life.
Windows and candles flickering their light across the dancing sea, while the moon rises above the mist.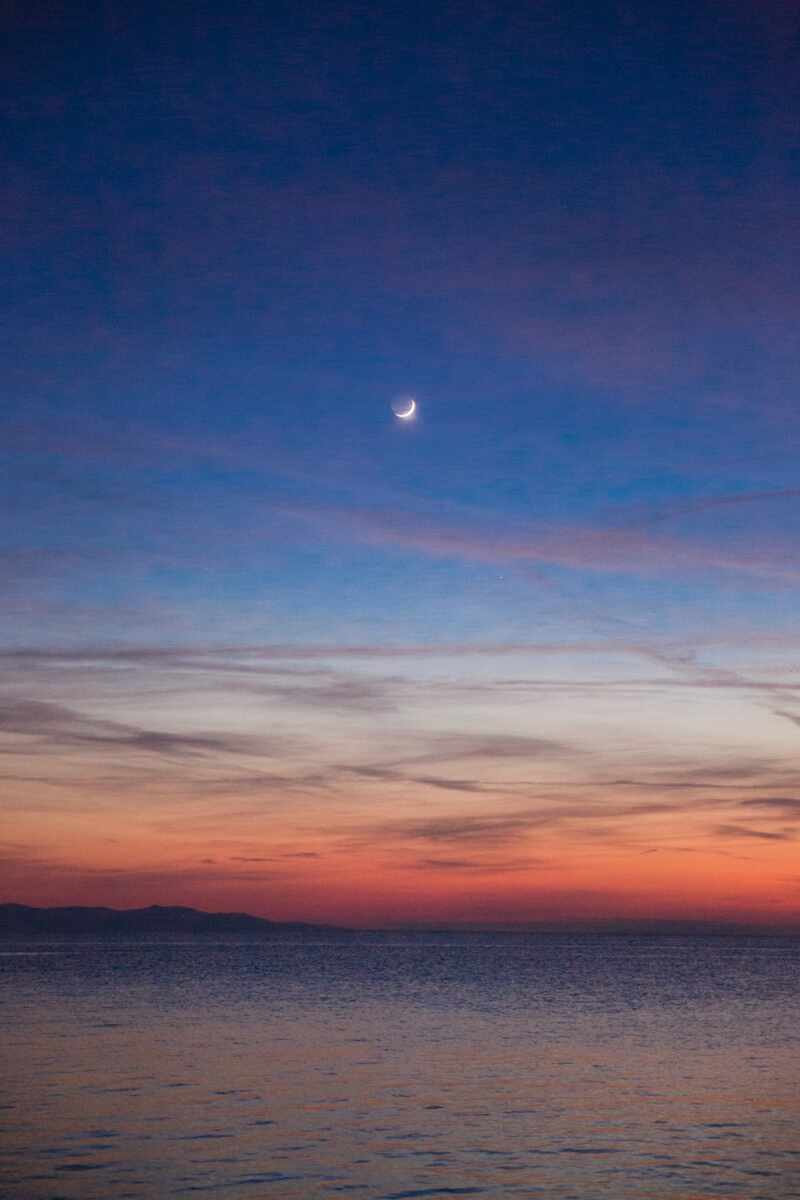 Sunsets are pretty special, but don't leave before the moonrise.
It's the best bit of the show!
After a few more cocktails with some new Greek friends, we climbed the hill and headed home.
Leaving the moon hanging high above the windmills and racing along the winding roads towards our beds.