I've been a Matthew Williamson fan for as long as I've had pocket money to buy Vogue.
I remember pouring over his shows and photos of Sienna Miller wafting around red carpets in his chiffon creations.
His designs the embodiment of feminism, bohemian glamour and who I wanted to be.
One of British fashion's true greats.
So naturally I couldn't possibly be more excited to be the one to introduce you to his newest collection! A collaboration with The Outnet and the reason I popped over to Mykonos to put the pieces through their paces.
Hey, it's a tough job but someone's got to do it!
The collection ranges from slinky little bikinis to billowing gowns.
All you need to take you from pool to party, and everything in between.
I fell particularly hard for this silky little number…
…made for those Greek blues.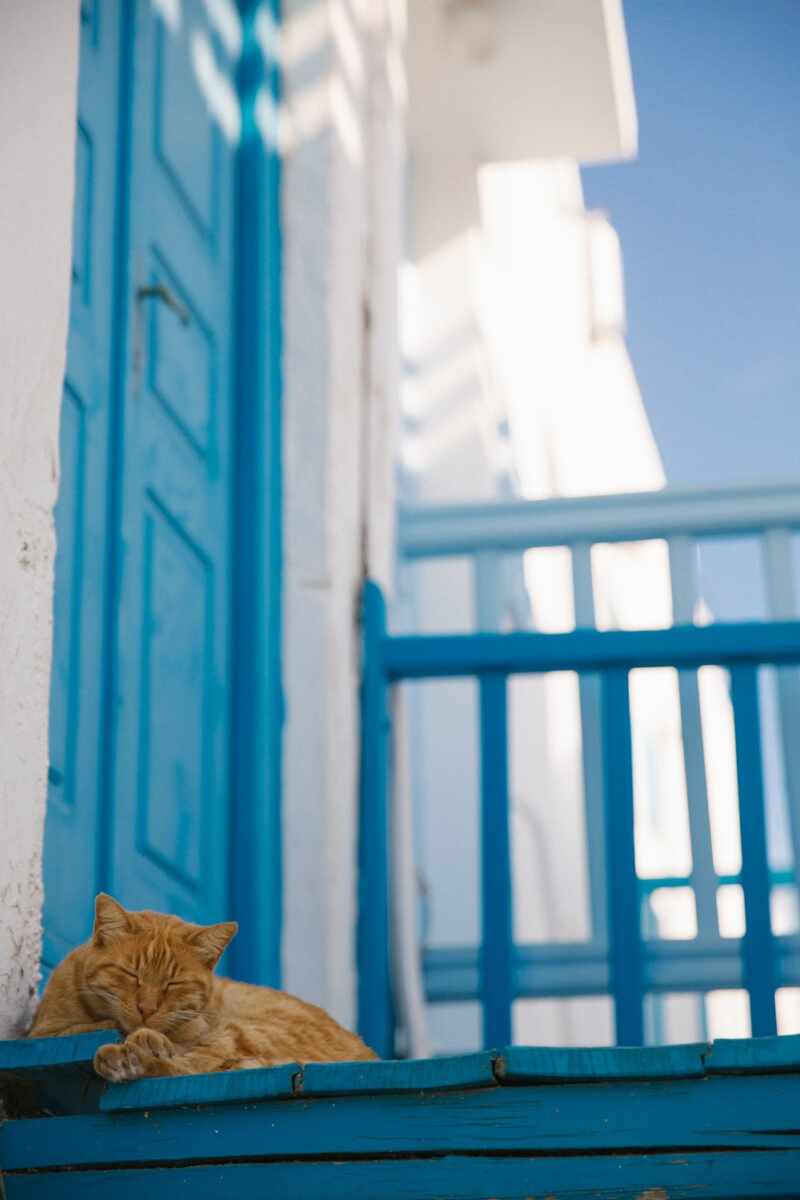 The lightest blue and white silk, pulled in at the waist and tied neatly at the collar.
Pair with heels and a clutch for dinner, or slip on sandals and a basket for an afternoon of exploring.
Basket (similar) // Ancient Greek sandals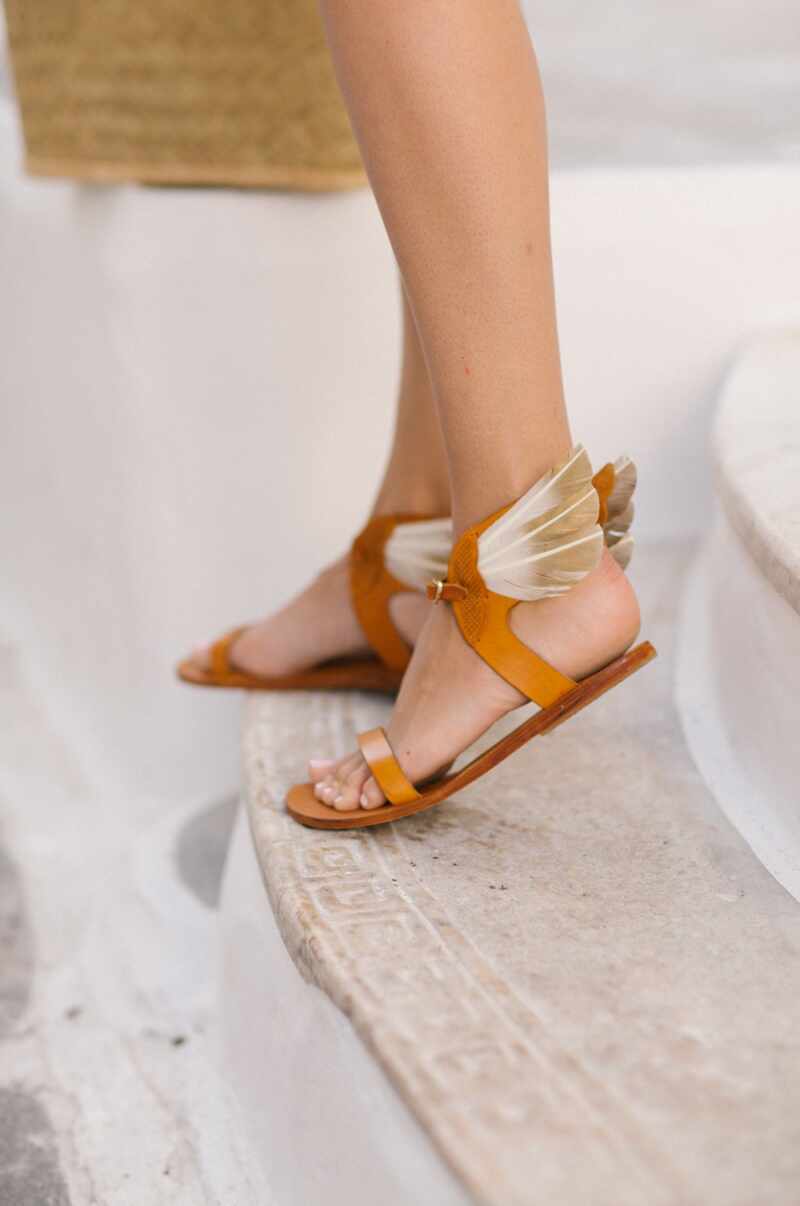 Just the thing for drinks at one of Matthew's favourite spots, a bar on Little Venice.
You can't miss it, just look for the best view!
And home again for a dip.
Find the range of bandeau bikinis here
Though if you're feeling adventurous, you might want something more substantial.
A classic one-piece in timeless blue and white, perhaps.
A low back, spaghetti straps, cinched in at the waist with a plunging neckline.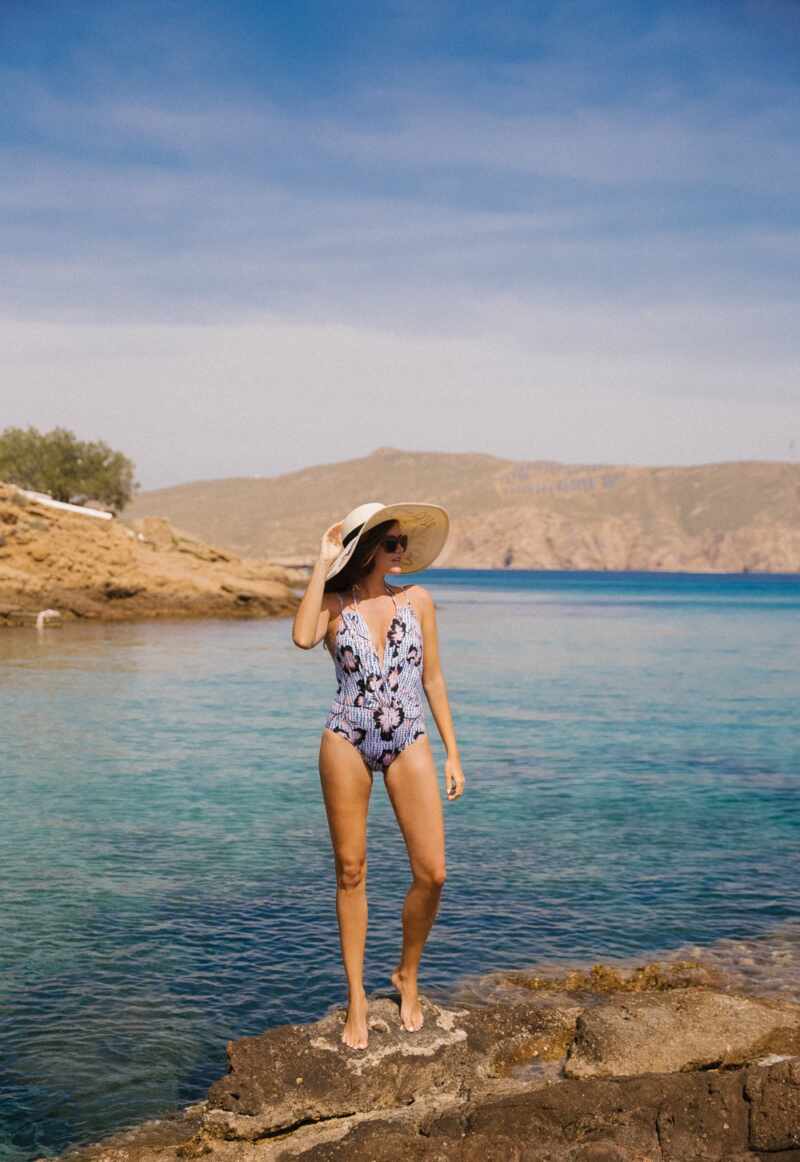 Matthew adores women and this shines through in his work.
Swimsuits just don't get any more flattering than this.
It's so exciting to be working with Matthew & The Outnet on this new launch.
Shop the collection here, but if you want to grab a piece or two for the summer, be quick.
The Outnet discounts mean that collaborations sell out in the blink of an eye.
Now you sea them, soon you won't!