(Also known as Zucchini Fritters for all you kids across the pond.)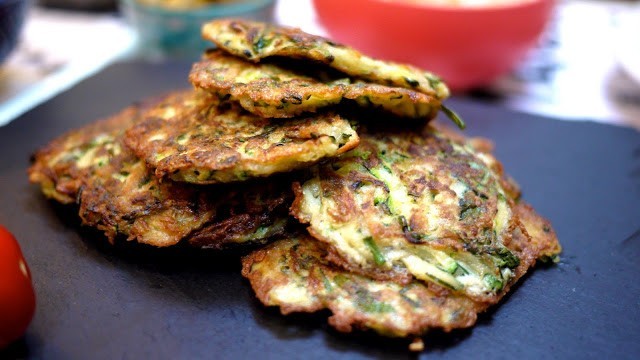 About 6 months ago, I packed my bags &
ran away to the Greek islands
.
Greece is one of my favourite places in the whole world & over the last few weeks I've found myself pining for the clear blue skies, the sound of the crickets & the huge expanse of ocean, rolling out infront of my hotel room.
But you know what I've been missing the most?
The
food
!
Real, authentic Greek food is simply unbeatable. It's so packed with flavours & different textures, it can be hard to stop once you get started.
So, in the interest of my sanity I decided to try my hand at courgette fritters & a home made tzatziki dip.
I served them with a few other nibbles & a huge jug of elderflower cordial.
If I can't go to Greece, Greece can come to me!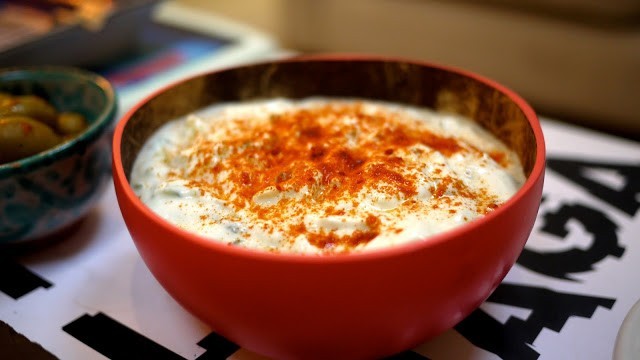 The recipe is ridiculously easy, and once you've made them once they'll soon become a frequent favourite, trust me.
You'll need:
2 cups coarsely grated courgette / zucchini
1 cup coarsely grated (uncooked, peeled) potato
Salt
2 medium (free range) eggs
2tbsp chopped chives
2tbsp chopped mint
zest of one lemon
Once you've grated your vegies, you'll need to leave them to dry for a little while.
Pop them into a colander or sieve, sprinkle liberally with salt and leave on the side for about half an hour.
While you wait, you can get started on your dip.
You'll need:
350g/12oz Zero fat Greek yoghurt
1 grated cucumber
Juice of 1 lemon
2 crushed garlic cloves
Pinch of salt
Splash of extra virgin olive oil
A pinch of paprika
In a large bowl, mix together your yogurt, cucumber, lemon juice, garlic & salt. Swirl in your olive oil & mix. When you're done, cover it with cling film & pop it in the fridge.
The flavours will start to develop as you cook your fritters.
Go back to your veg, put them into a clean tea-towel & squeeze any remaining moisture out of them. Really go to town and get rid of as much as possible!
In another bowl, beat your eggs, chives, mint & lemon. Stir in your veg until you're left with something like this:
Turn your oven on and pre-heat it to about 350°F, 180°C. Don't worry, you wont be cooking with it, but it will keep your fritters nice & toasty.
Heat a frying pan until it's nice & hot. Add a good glug of olive oil.
When it's really, really hot… add your mixture!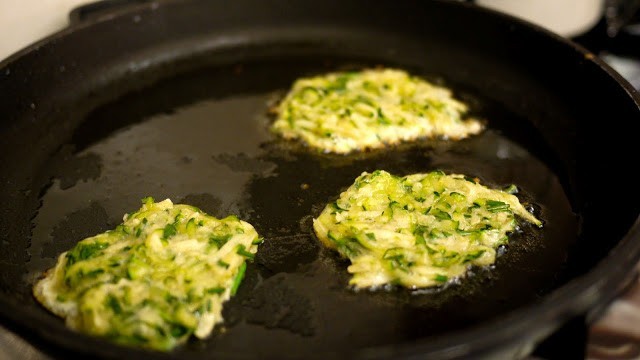 It's a good idea to cook about 3 at a time, so you can keep an eye on them.
I find about a tablespoon just the right amount. Spoon it on and use the back to flatten them out and even them up.
They need about 2-3 mins on each side before flipping.
When they're nicely brown, remove them from the heat using a spatula. Place them on some kitchen roll, on a plate & pop it in the oven.
This will remove some of the oil, stop them getting soggy & make sure they stay warm.
Keep going until you've run out of mixture.
Serve with your tzatziki, just sprinkle some paprika on top for a little colour.
Tear with your hands & dip away!
Preferably served on the beach with an enormous glass of wine, but failing that you could always serve them to friends as nibbles.
Bon apetite! or Kalí óreksi! as they say in Greece.
.