We woke to crisp mountain sunshine pouring through our windows and a gentle knocking on the door, letting us know it was time for breakfast.
We buzzed them in from the comfort of our huge squishy bed. I'm not sure I've ever stayed in a two-floored hotel room before, but it was quite the treat!
Wrapped in fluffy robes we eventually padded downstairs in toweling slippers and tucked into the waiting breakfast.
Sipping hot coffees, tearing into crumbly, buttery pastries and dipping toast into runny egg yolks, all with the most magical view.
Full and excited I said goodbye to my boyfriend as he stretched out on the sofa with his book (he doesn't ski), and went downstairs to meet the others.
We bundled into our ski guide's car and shot off to Saanenmöser. Hopped into a bubble lift, nipped up a couple more chair lifts and soon found ourselves on top of the world.
Ready to hurtle down it again!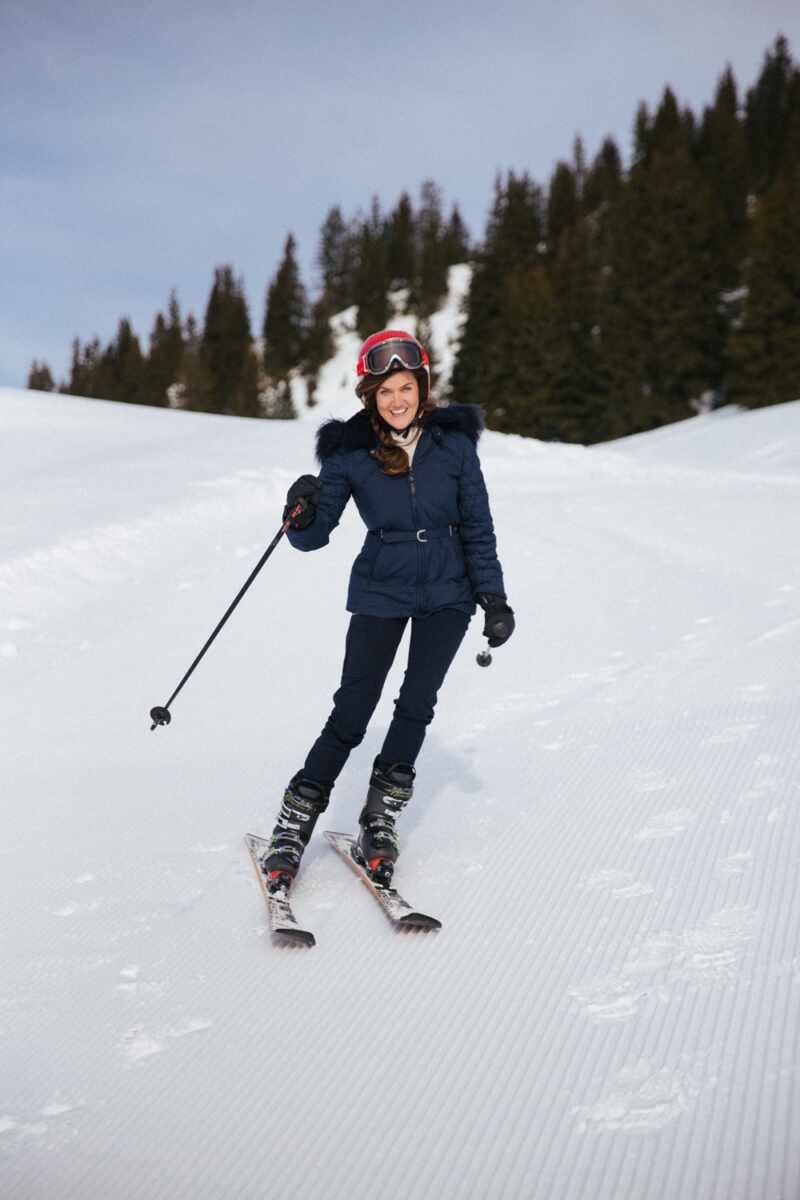 Blue ski jacket // Blue salopettes
Having gotten our snow legs back (I hadn't set foot on a slope in years) we raced off for a little off piste action (not to be confused with piste off) and delighted in the combination of fresh powder and blue skies.
We stopped at Hornberg for lunch, where the non-skiiers joined us.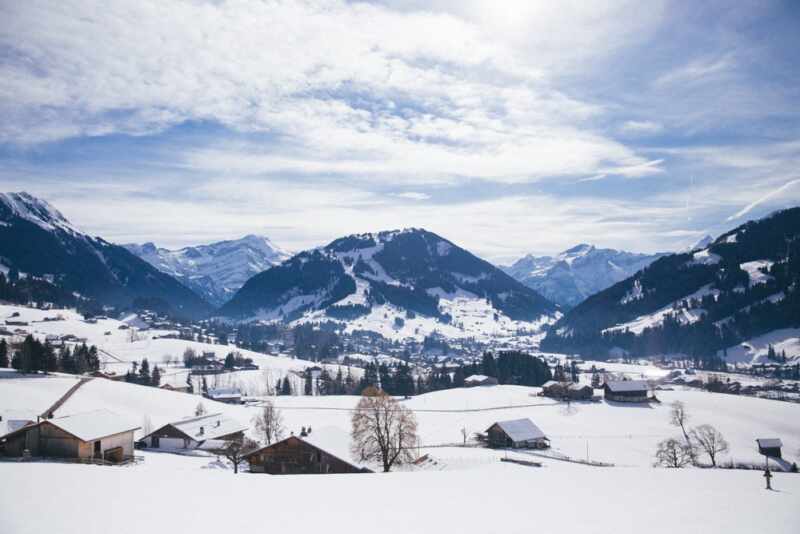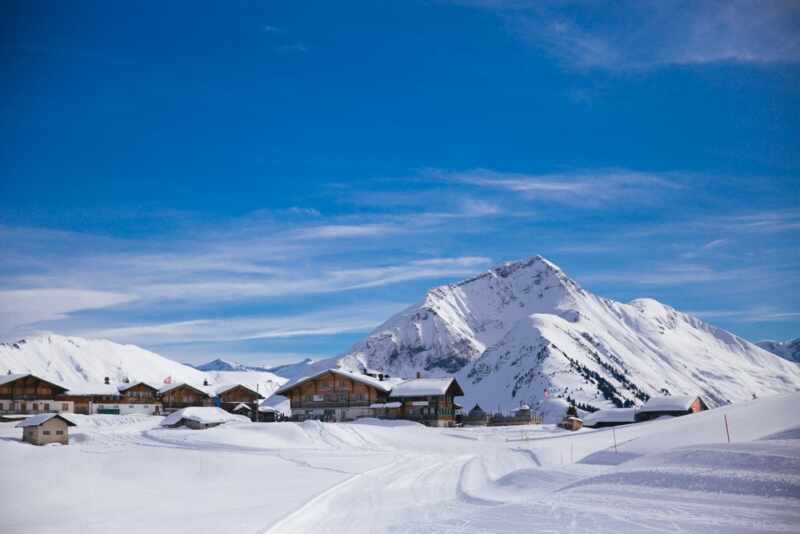 We shared a couple of fondues and each had our own plate of raclette.
All washed down with proper German gluhwein.
Nothing helps your skiing like a good few mugs of hot, spiced wine!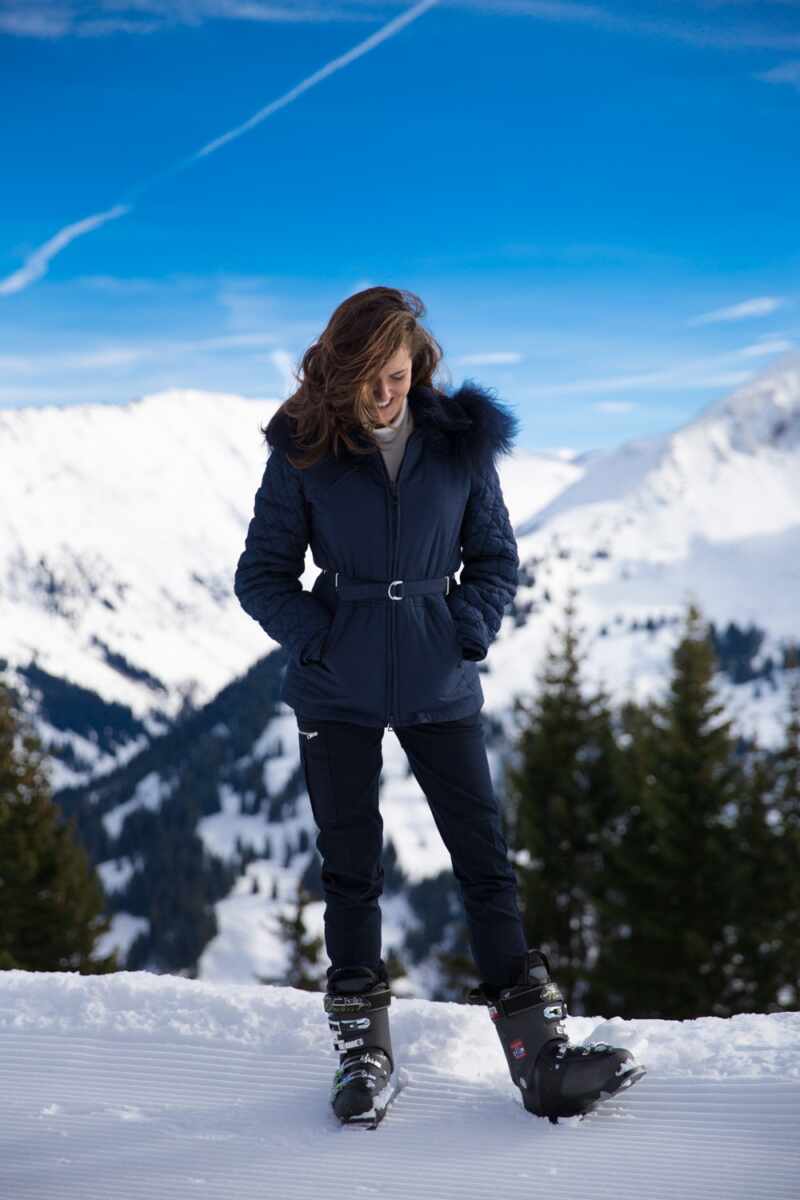 After lunch the more civilized amongst us headed back down the mountain in search of the spa.
While the rest of us opted for the slopes.
By the time we got home my legs were on fire.
My skiboots felt like knives on my shins and my face hurt from smiling.
I fell into a hot bath, followed by a mind melting massage. Skiing Gstaad style is nothing if not luxurious!
We polished off the evening at Chubut; Gstaad's newest steak restaurant.
Tucking into huge, perfectly flame grilled, Argentinian steaks.
Paired with wonderful sides, like charred carrots & goat's cheese.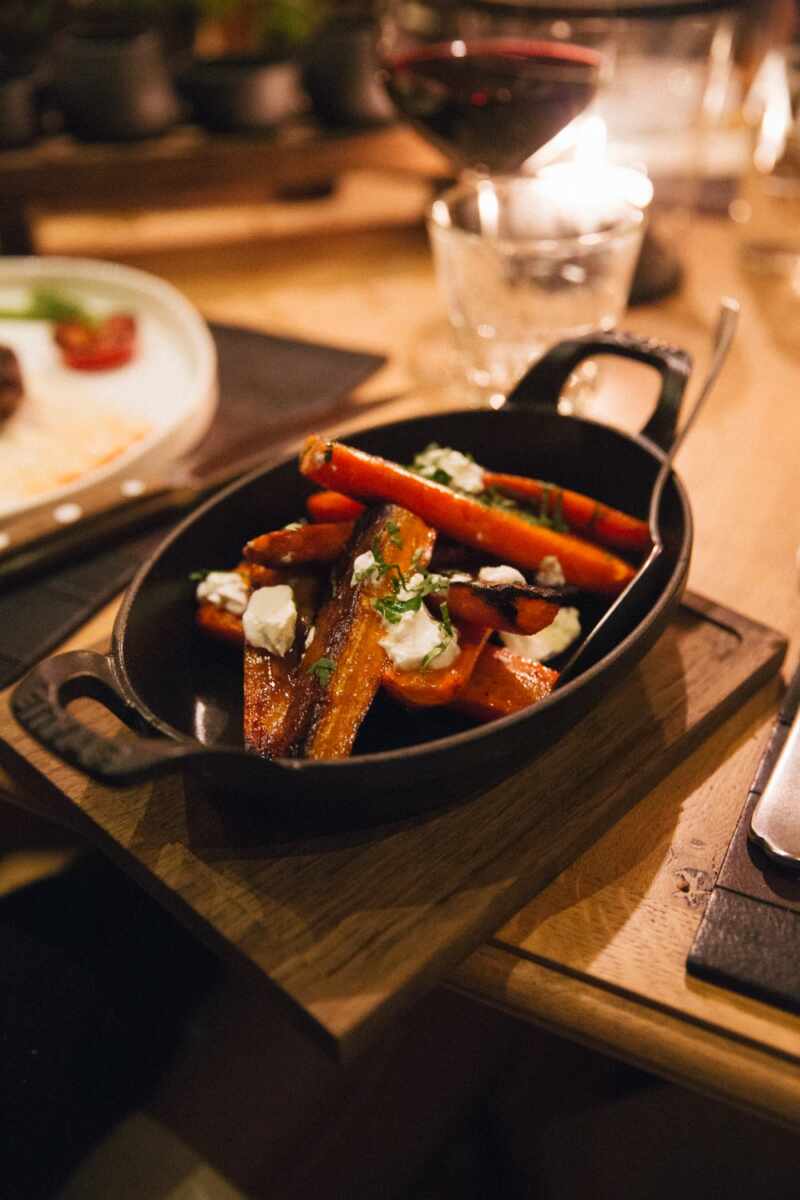 I slept like. a. log.
Waking just after sunrise, with just enough time to catch the last of the blue skies before the blizzard rolled in.
Very sensibly almost everyone decided to give a day in a blizzard a miss.
I thought I was going to have to jump on the lifts alone, but was joined at the last moment by one of the boys. Which I was very grateful for!
We raced off into the great white clouds, swaying all the way up perilously cold chair lifts and snuggling our noses into our coats.
As we zipped down hills, snowflakes pelted our faces and obscured our views… and we still loved every second of it!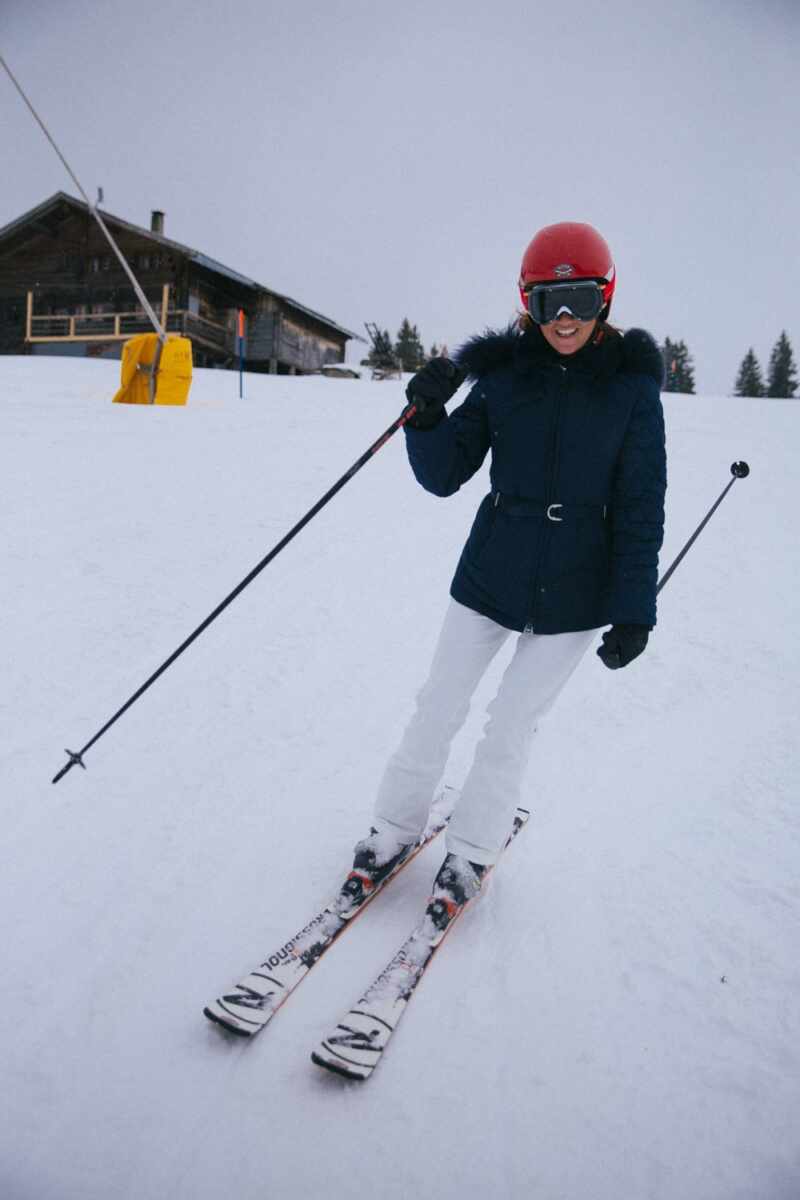 Ski jacket // Flared ski pants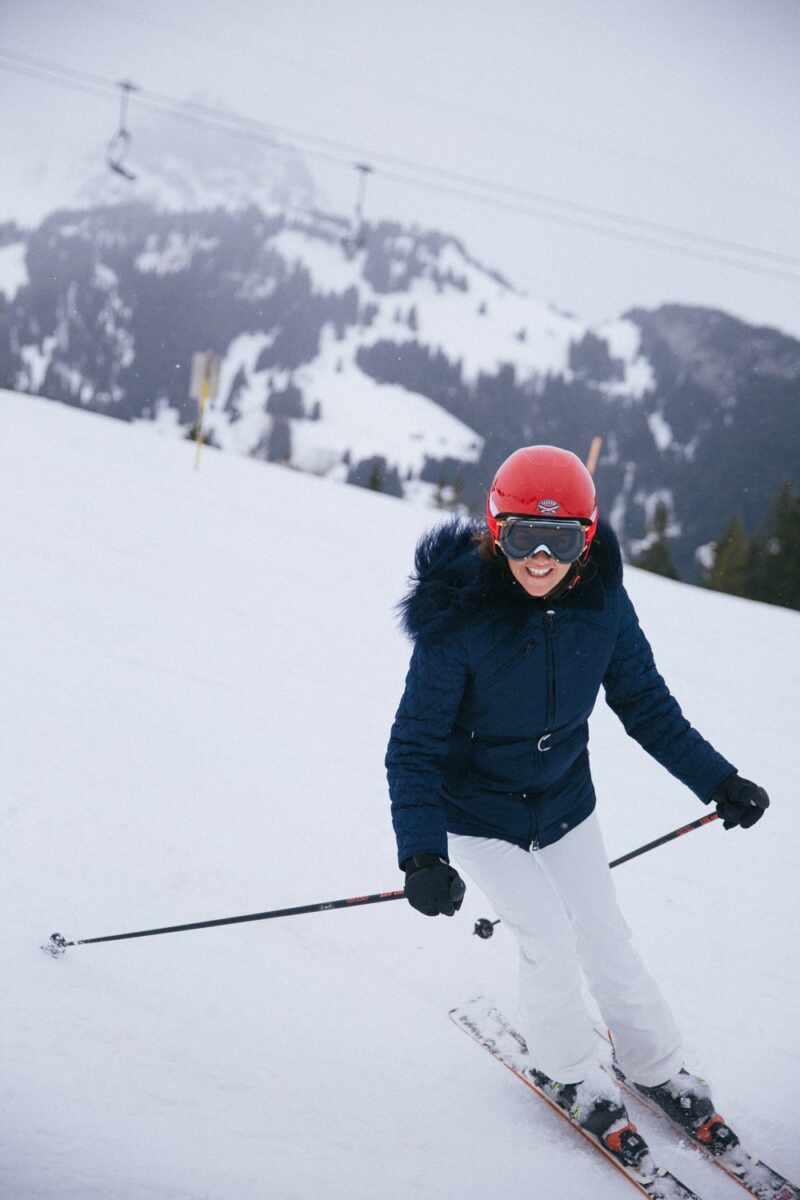 We took shelter at Bergrestaurant in Eggli for lunch.
Everyone jumped on the lift and joined us for yet more cheese!
This time in the form of a shared fondue and plates of potato rosti, covered in truffled, melted cheese.
Which made us slip downhill significantly faster than we had before lunch!
We nipped out for a few more runs, shins feeling like they might just spontaneously combust at any moment… but still grinning like fools!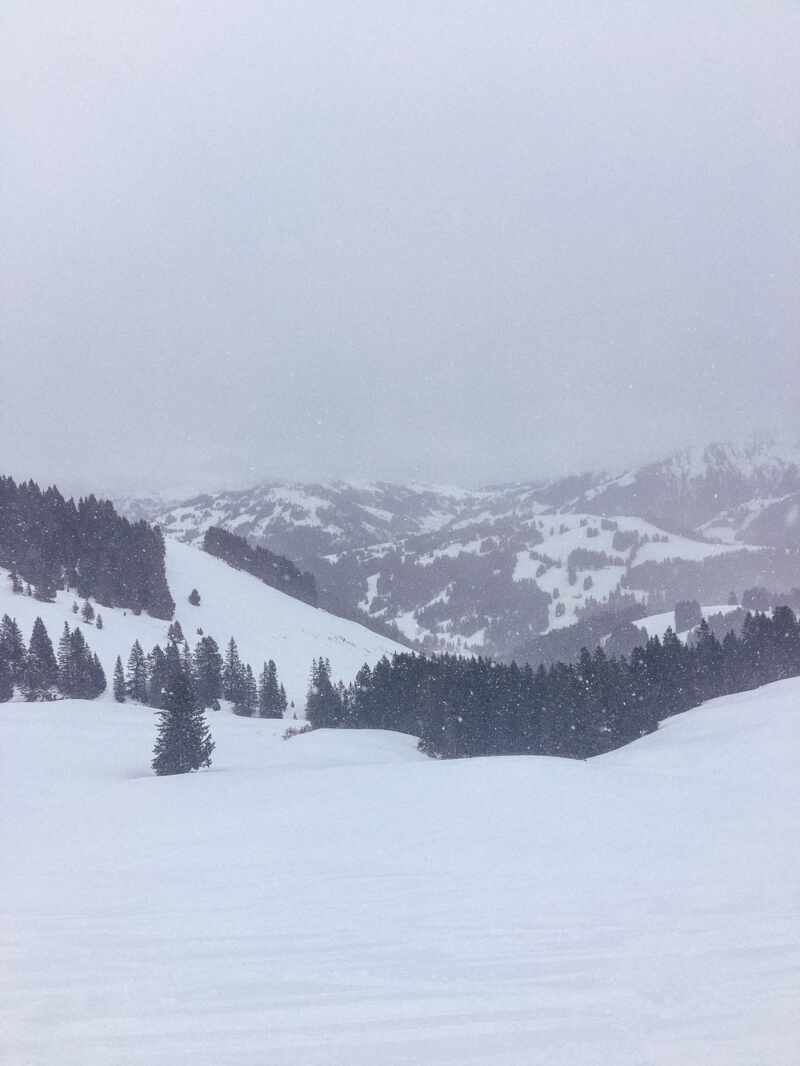 Before long the snow was falling so thick and fast we couldn't see the tips of our skis.
We conceded defeat and headed home for a good old fashioned snowball fight.
We bid goodbye to the mountain in all her glory, totally mesmerized by the beauty of the falling skies around us.
By the time we got back down to the hotel there was just time to swoop up our bags and jump on the train home.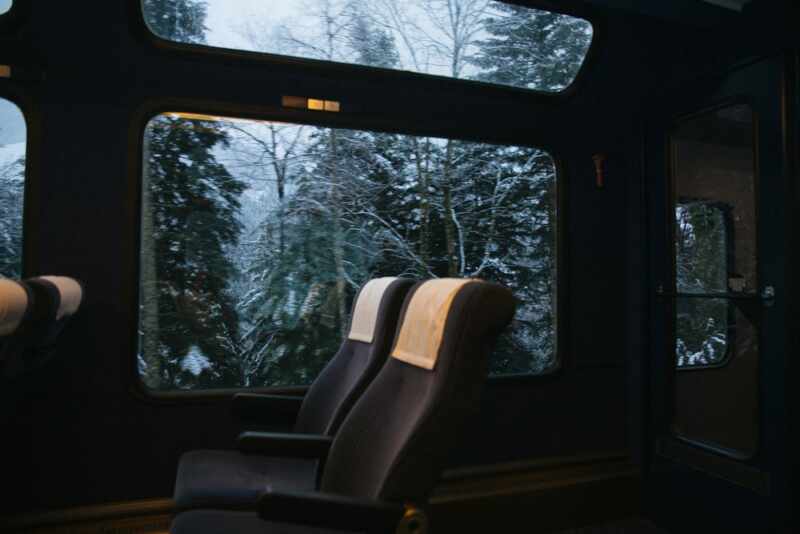 Like something out of a fairy-tale, the train whisks you through forests, over streams, cuts through mountains and treats you to a panoramic view of it all.
Perhaps Switzerland really is Neverland after all…