Switzerland is really quite wonderfully close to London.
It may feel like a different world when you get there; filled with snow, mountain air, chocolate and money, but really it's a very short hop away from Heathrow.
When friends invited my fella and I out for a weekend on the slopes we couldn't say no.
Jumped on the first flight out at the crack of dawn and landed in Geneva before we knew it. Our hosts picked us up, squeezed us into a Land Rover stuffed with skis, and off we raced, in search of fresh powder.
The drive up into Gstaad is nothing short of breathtaking.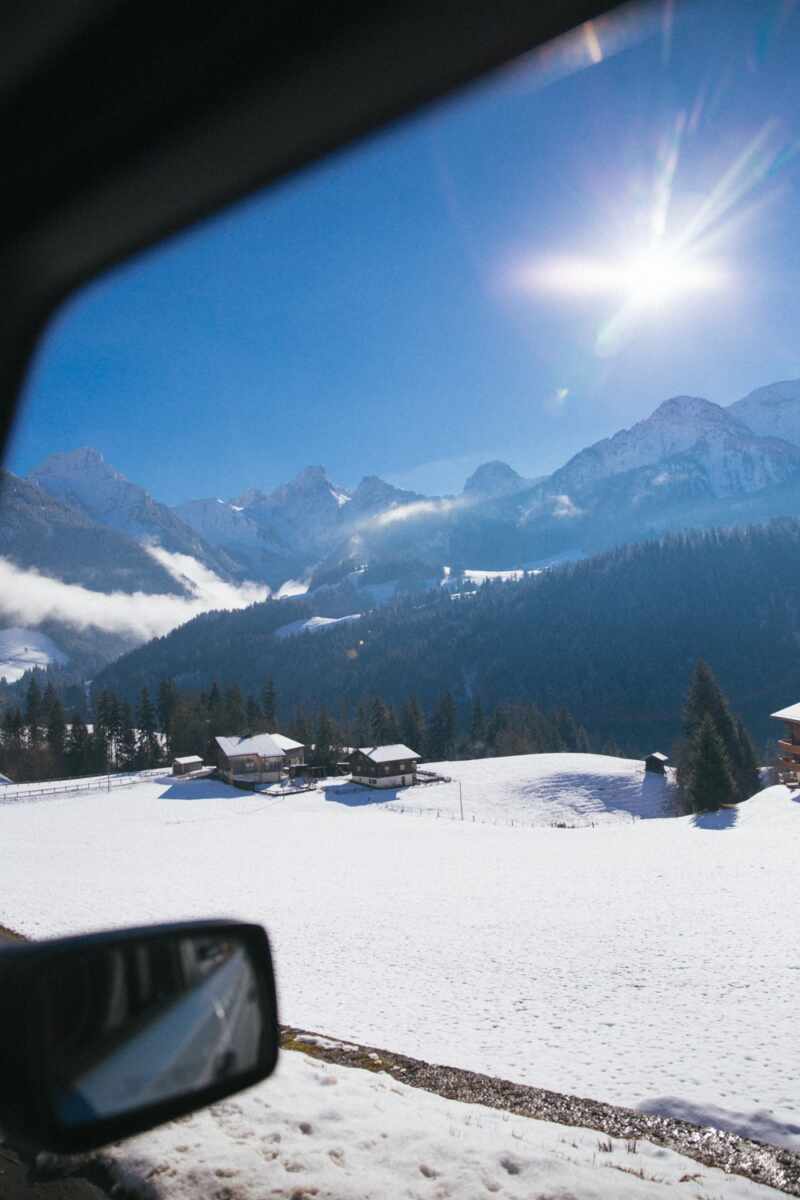 (Especially when you're driving with a girl who insists on rolling down the window every few minutes to take a picture, letting the icy wind in to whistle through the car and bite at your cheeks!)
We climbed through the trees and mists, following the winding road and yodelling as we went.
Checking in to our jaw dropping new home; The Grand Park Hotel. We set up camp in a beautiful two bedroom suite, designed over two floors (basically your own private chalet inside the hotel) with a balcony and view to die for.
Keen to get the party Gstaaded, we raced out into the crisp sunshine to explore.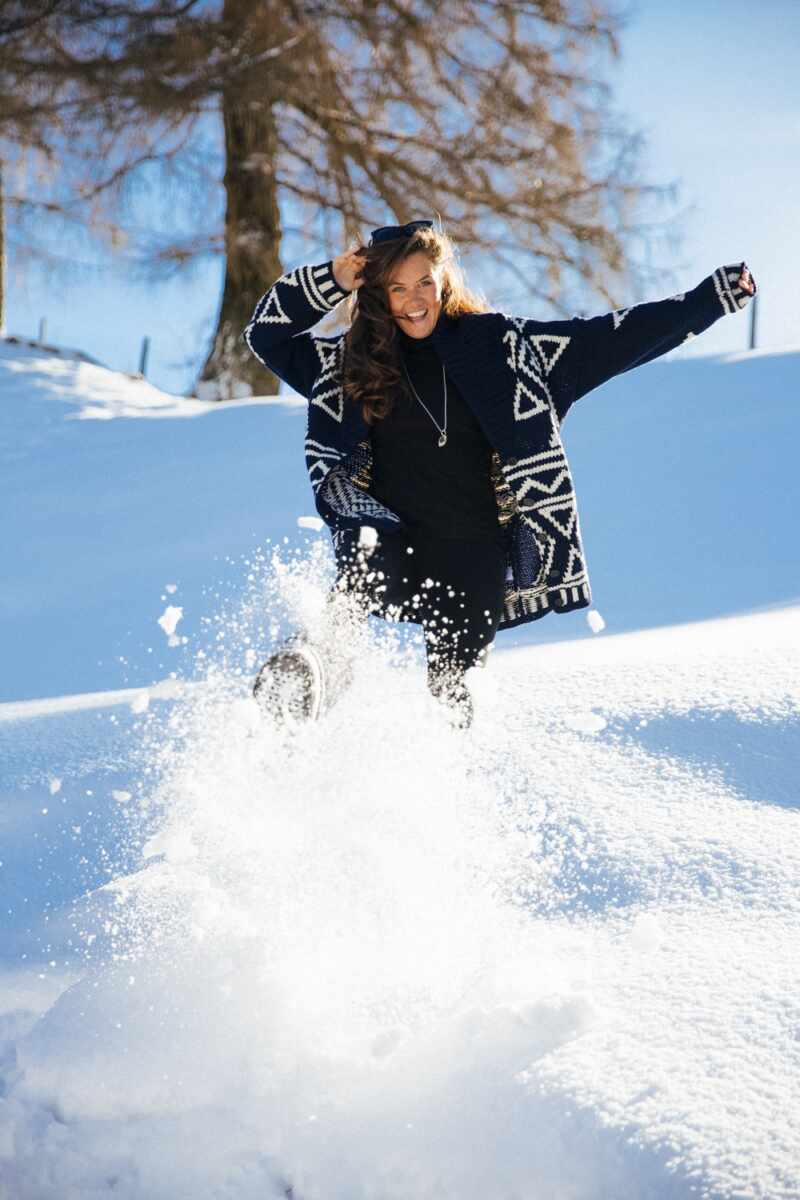 Trotting down into the town in search of hot wine and even hotter cheese.
We found a sunny spot at Stafel, just around the corner from Credit Suisse and opposite the bakery.
The chaps ordered steak tartar while I went the whole hog and ordered raclette and fondue. The waiter protested and said it was far too much cheese for a little girl.
Naturally I delighted in proving him wrong.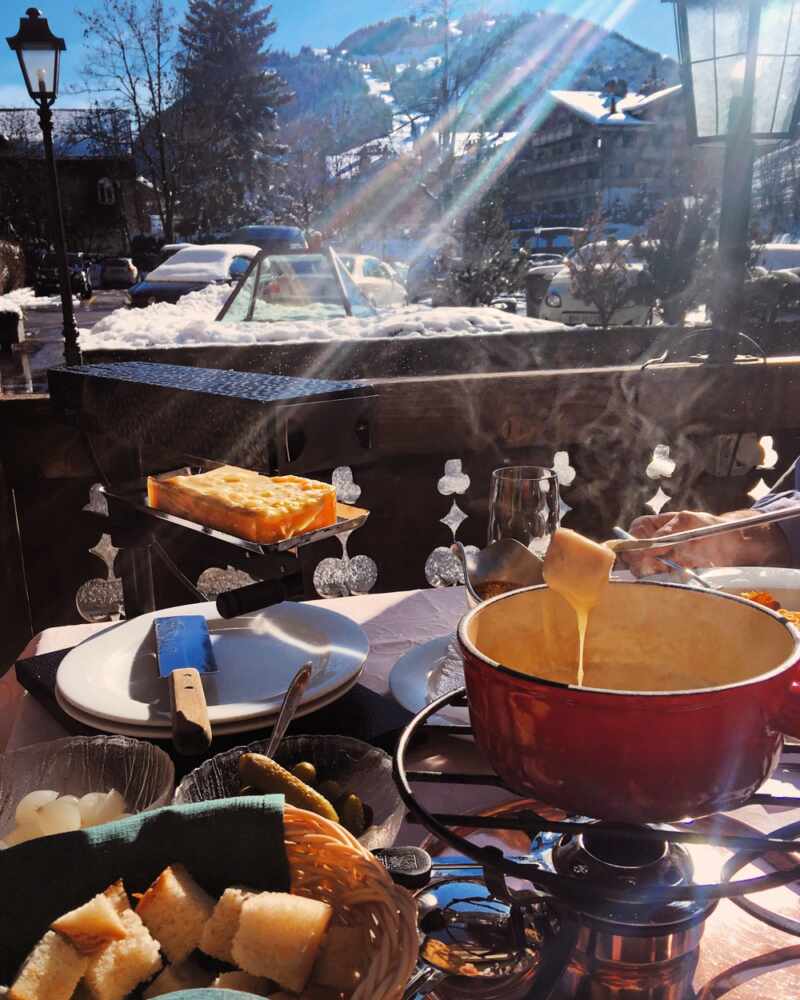 The raclette bubbled away happily, and I scraped layer after layer away, devouring it with cornichons and tiny sweet pickled onions.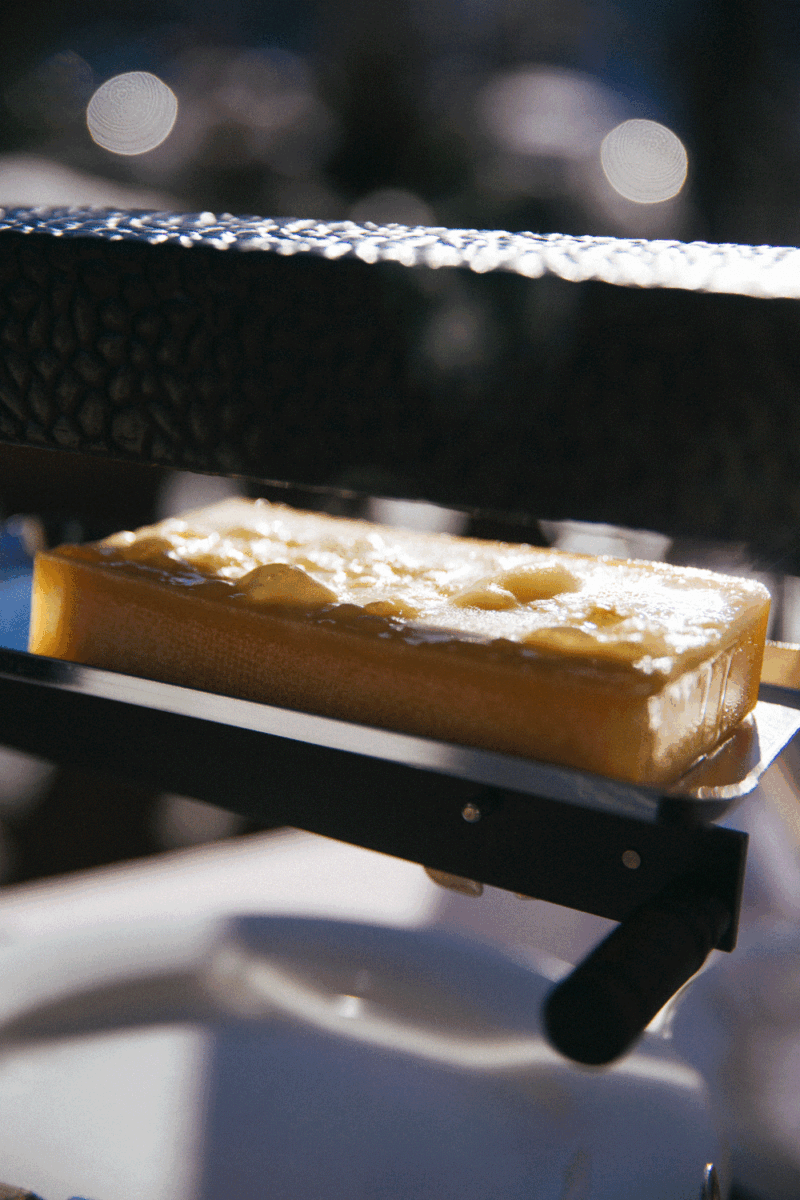 With a side of fondue.
After lunch our hosts had to get back to work, American markets wait for no man! So Mr Londoner & I took a stroll around the chocolate box town.
Making a few friends along the way.
I challenge you to find a prettier Louis Vuitton than this!
We meandered through the glistening cobbled streets, marveling at how warm it was.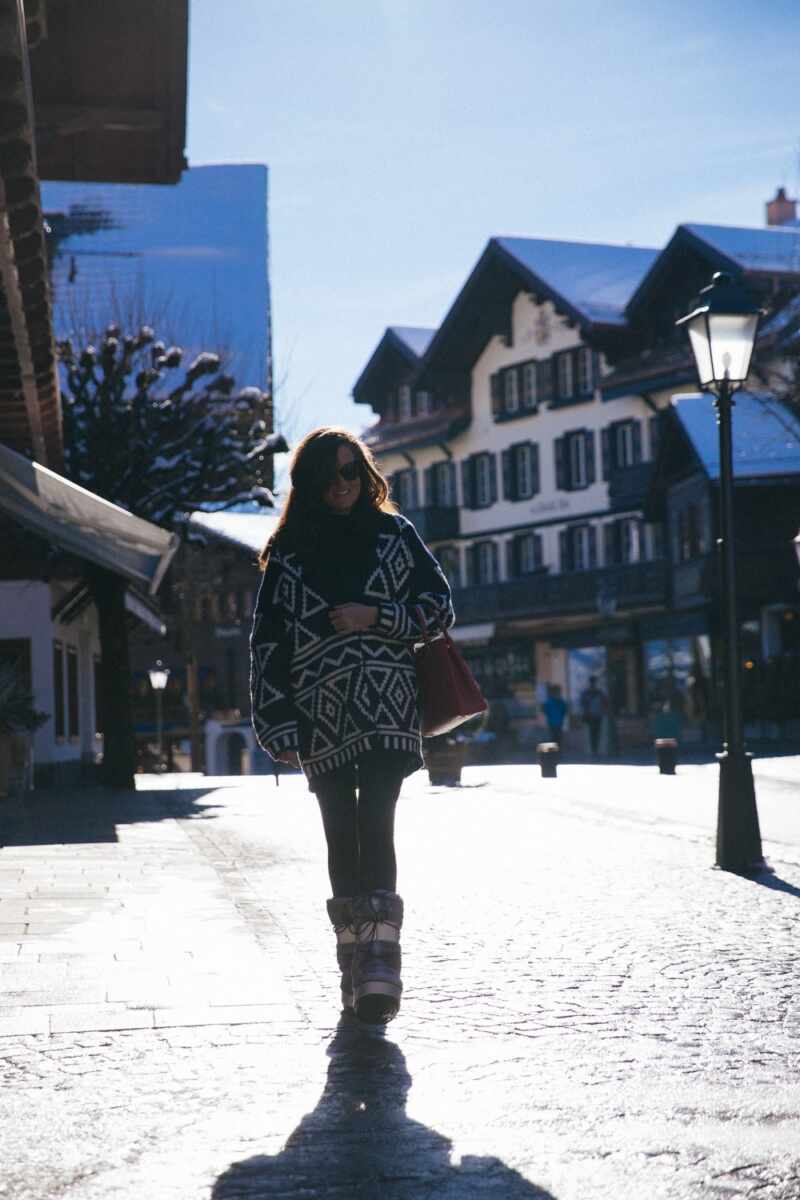 More like a spring day at the end of the ski season, than the depths of February.
Not that we were complaining, of course.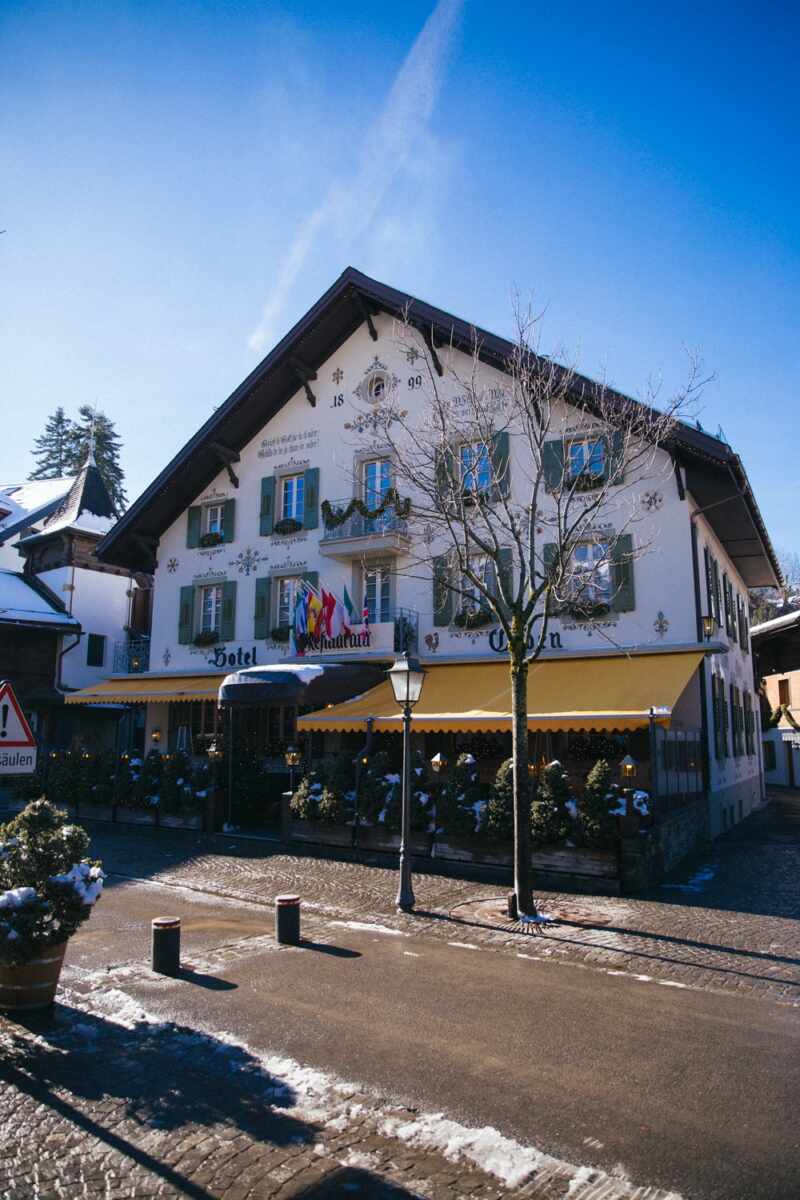 There's something so impossibly pretty about alpine towns, they just don't even seem real.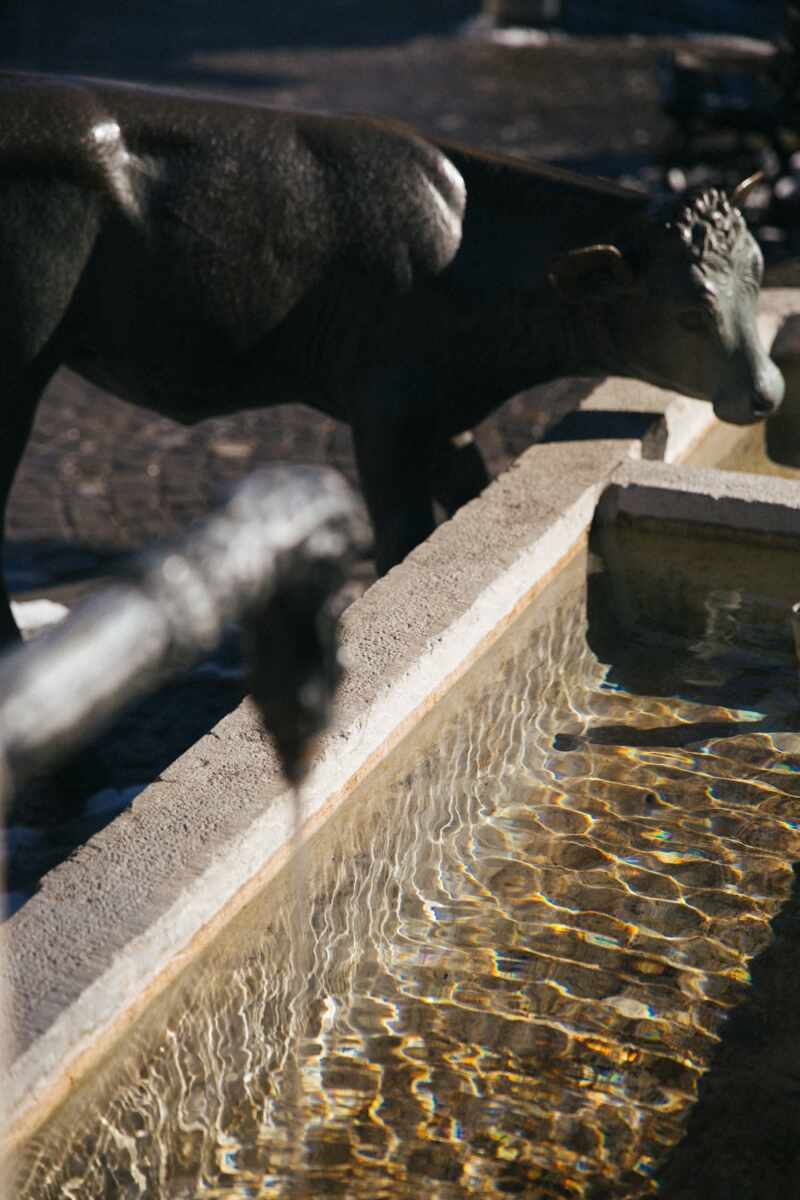 And Gstaad is probably the most unreal of all, with its collection of luxury shops in pretty Christmas cake houses.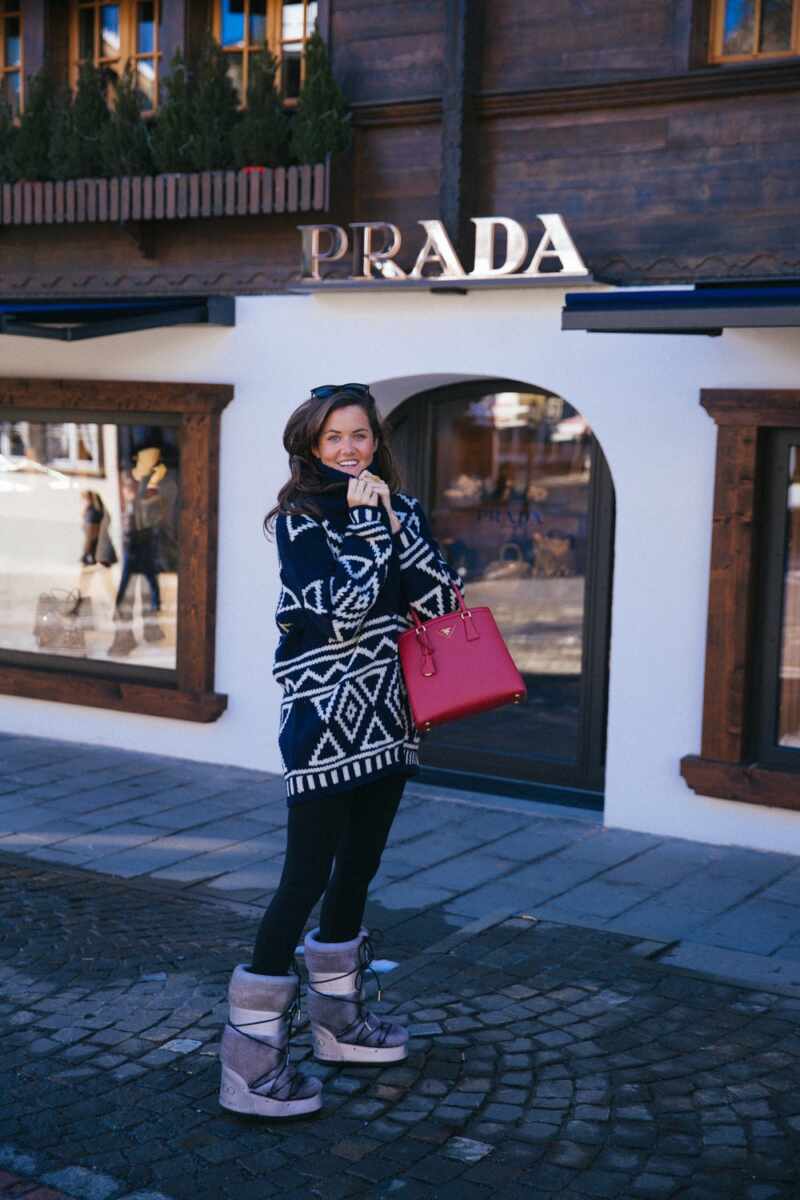 Overlooked by sleeping giants, covered in mist.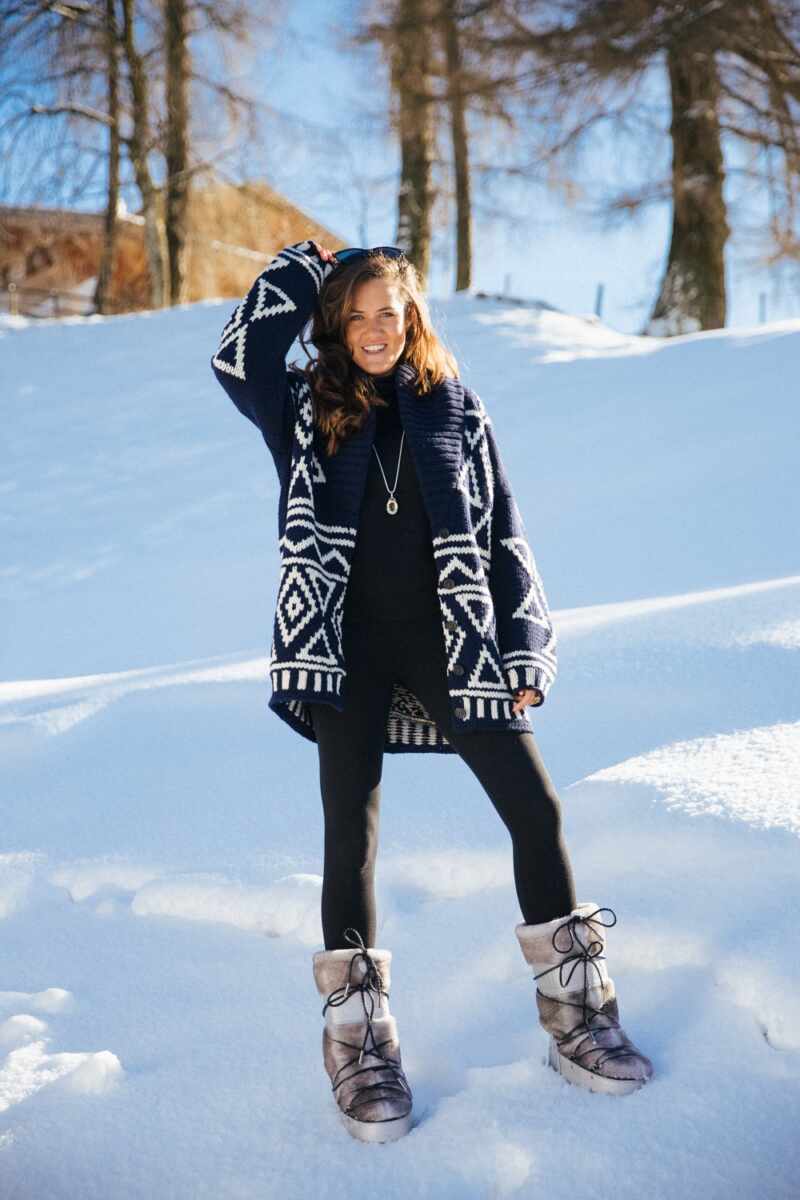 Black sunnies // Silver May Sparkler Necklace (coming soon)
Black poloneck // Black leggings (similar)
Ad - Shop this post