I think it's pretty safe to say that dreaming of a white Christmas, is as close as us Londoners are going to get to having one.
A grey Christmas is probably more realistic.
It's not even properly cold yet! Just drizzly and that limbo between needing a coat and getting too hot and flustered when you wear one. Very British indeed.
Though the shops are certainly giving it all they've got when it comes to sprucing up the place!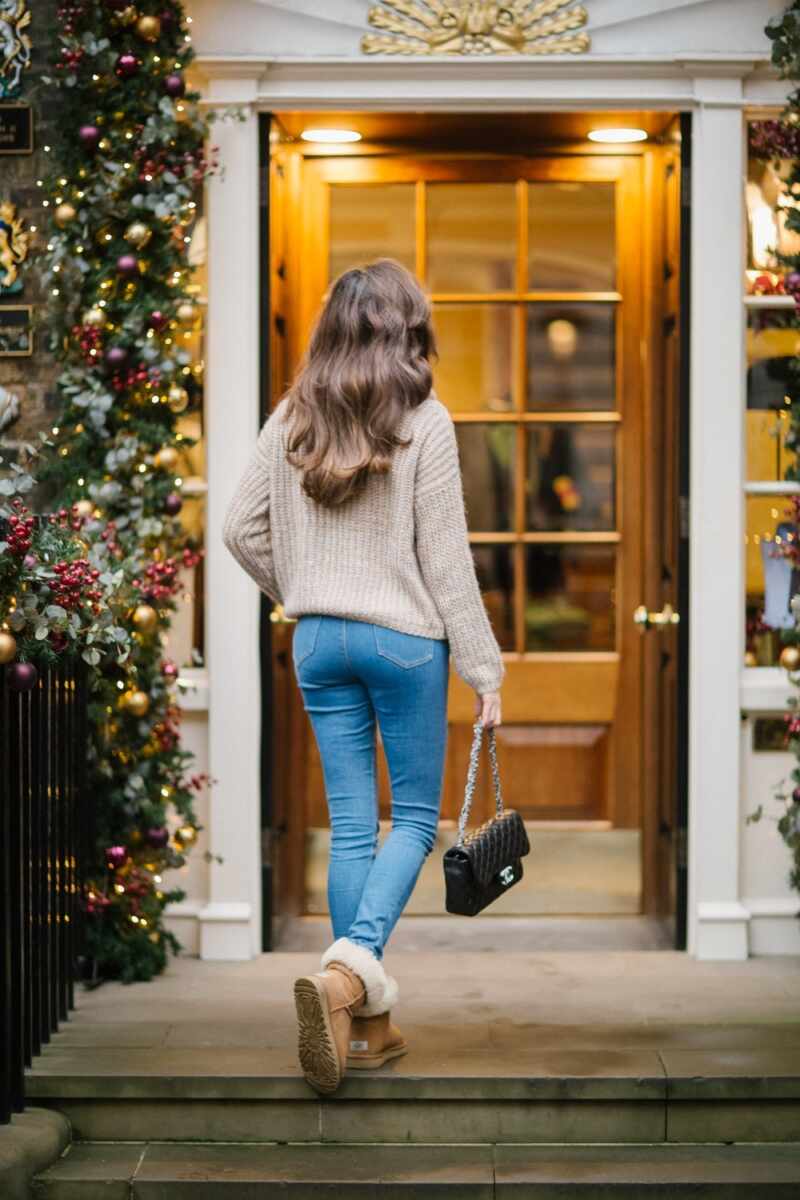 If you're lucky you can finish off the very last of your Christmas shopping, while nipping between doorways and hiding from rain clouds.
Cosy jumper from these guys, who as I've said before – do some of the best winter warmers around! Especially if you're not quite ready to blow the budget.
Ad - Shop this post