Anyone else still doing their Christmas shopping?
Please say it's not just me!
Between meetings in Soho this week, I popped over to Covent Garden to tick a few more people off my list. I adore CG, as you know, I write about it all the time. It's a beautiful and incredibly festive little pocket of London.
Somewhere to wander, pop in and out of shops, grab some food and not have to worry about taxis or busses, or getting between shops in the rain, because they're all nestled so snuggly next to each other.
Being so snug, you always know what you're going to get. You know all the shops and are rarely surprised.
But this time I spotted something new.
Something shiny.
Something just begging to be explored…
Like a moth to a flame, I fell into kikki.K
A shop bursting with Scandi style goodies, stationery, knickknacks, journals, travel bits and homewares.
And stripes! So many stripes.
Eat Well, Travel Often (my thoughts exactly!) travel journal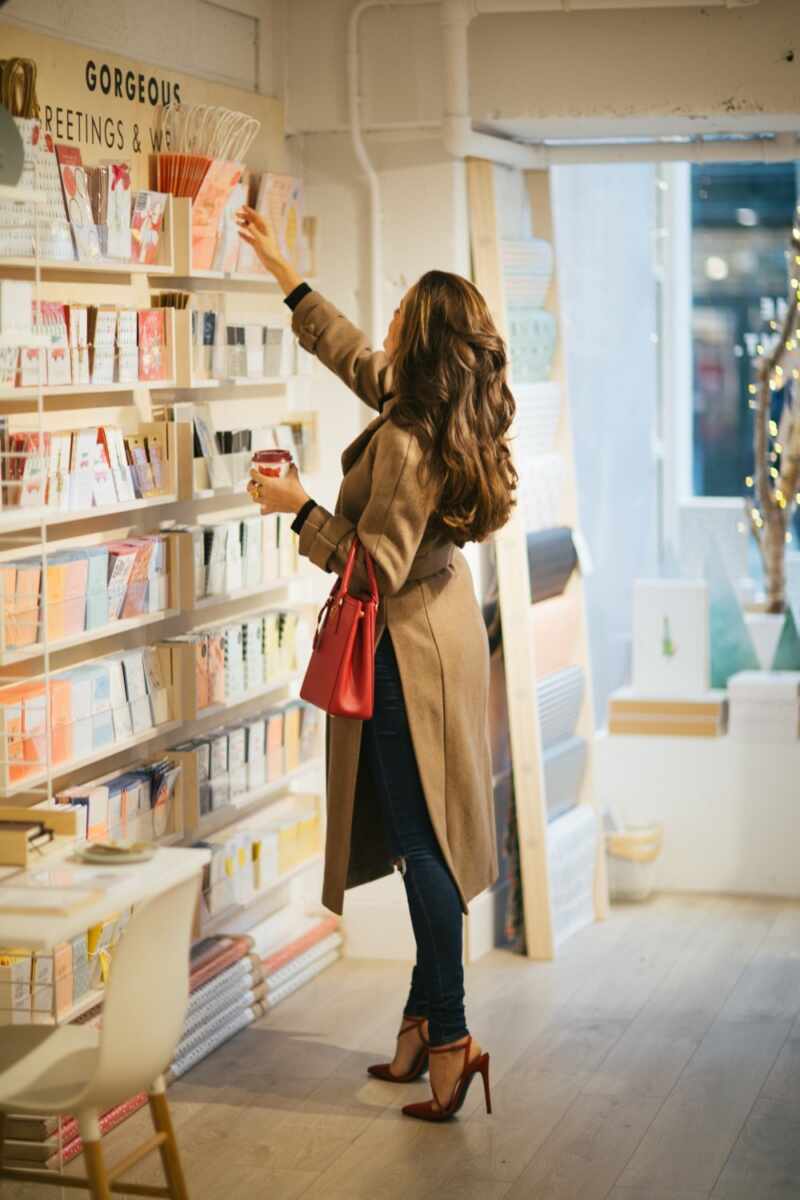 Having inherited my mother's addiction for stationery and cards, this place is just way too much fun!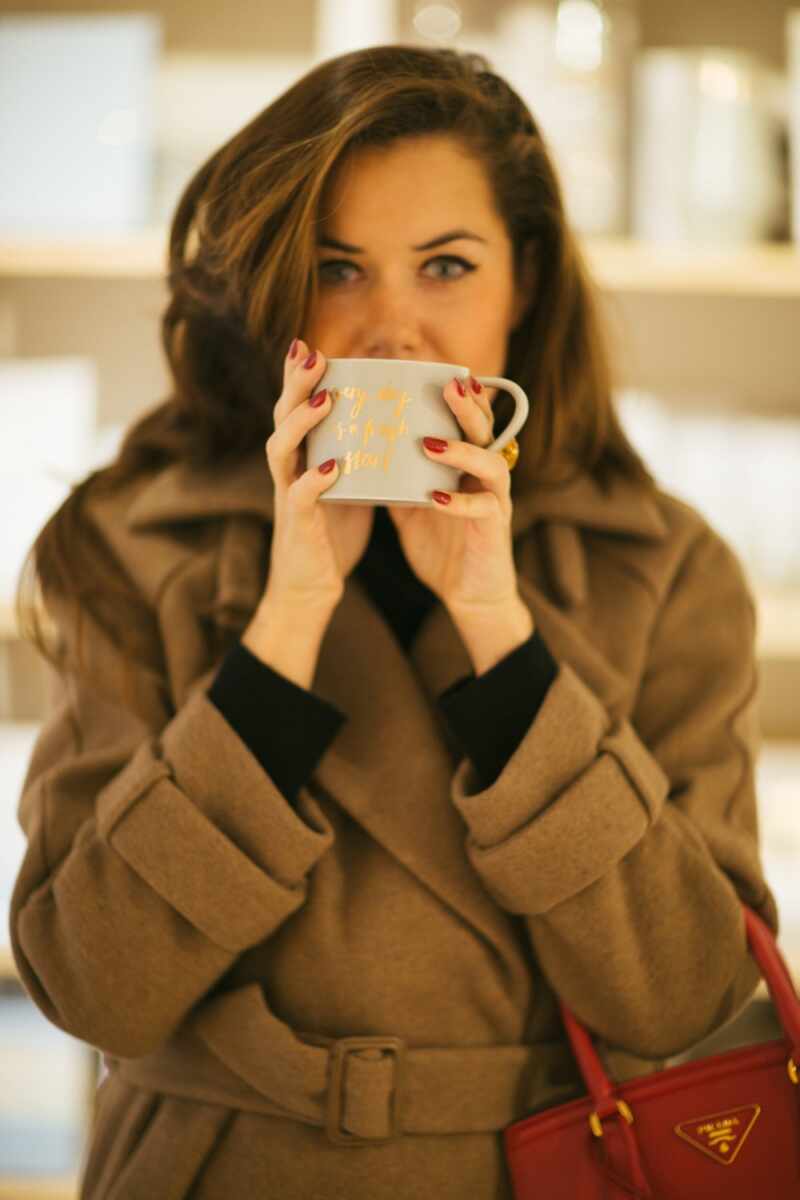 Every day is a fresh start mug
A journal to write your #blessings in.
This is an especially good idea for anyone who's having a bit of a rough time, is stressed or struggling. Every night before you go to bed, write down something that happened that day that you're thankful for.
In the beginning it could be something as small as "I didn't miss the train" or "It didn't rain." It's just about switching into a more positive mode, rather than falling asleep thinking about all the bad things and letting all that negativity seep in.
Before you know it, what started as difficult soon becomes incredibly easy, you'll fill page after page of happy memories, and you'll start to notice them more throughout the day; reminding yourself to note them down later.
Noticing the good will make you forget the bad, you'll start to feel better and I can promise you, your world will change.
In the beginning my blog helped me in the same way.
I picked up one for myself and some for friends, to keep on our bedside tables. You can never be too thankful.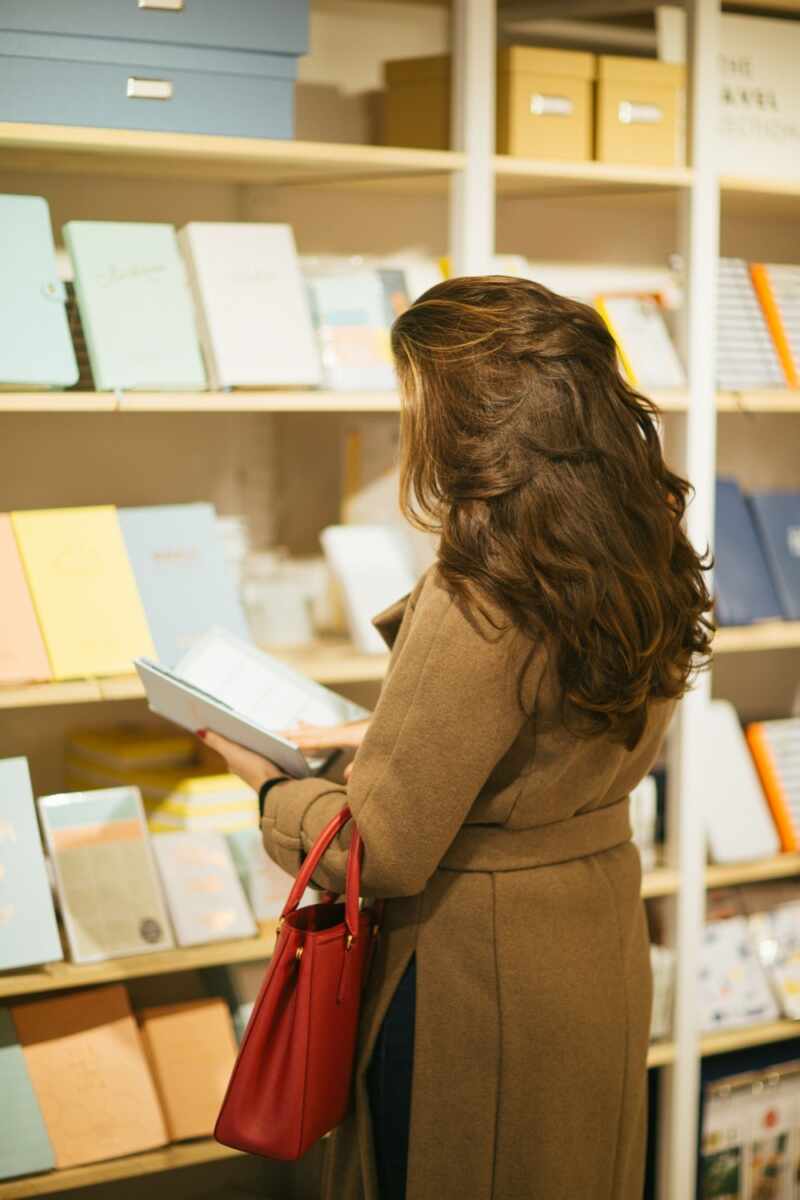 Good reminder for those of us who wish our lives away waiting for what's coming…
Ideal gift for those who doodle over everything when on the phone!
Well, obviously this had to be mine!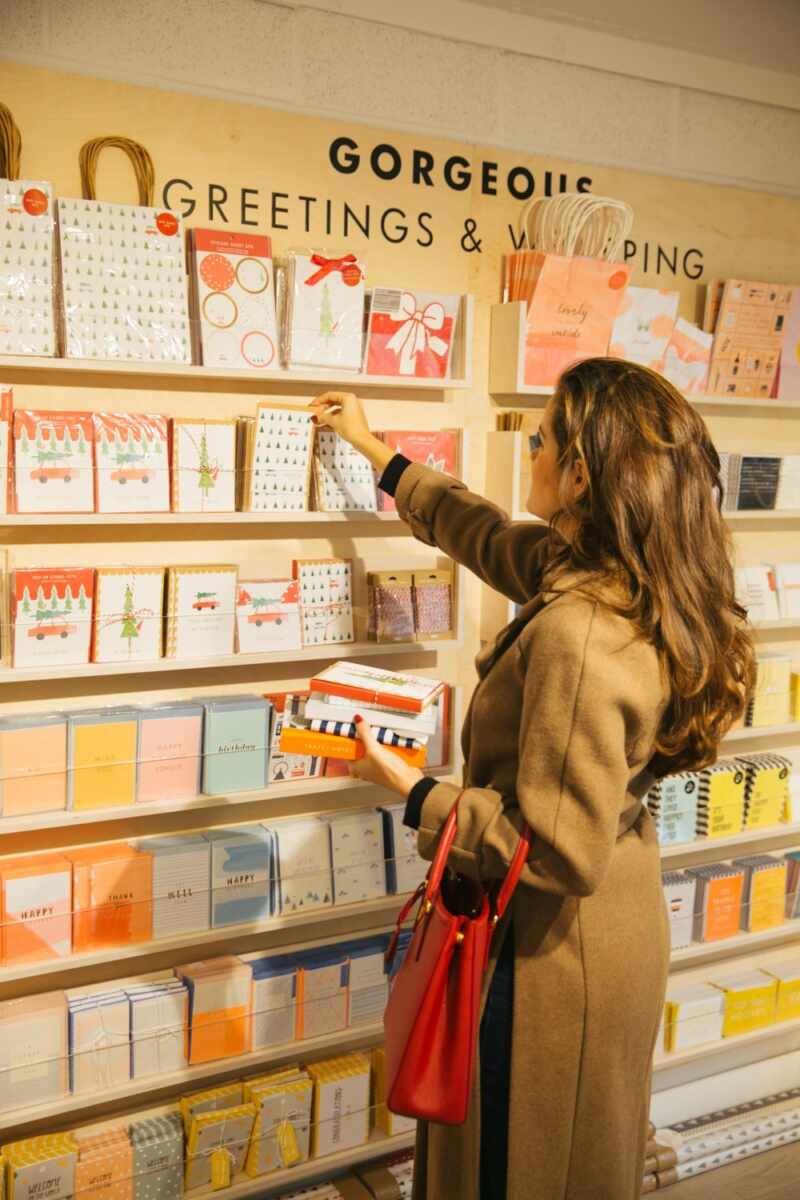 Good old Viv.
My thank you cards for the next few months sorted!
There's even a little spot where you can make yourself very much at home, to think about your picks.
Just don't make as much mess as I did…
Piled high with goodies for everyone I love, we skipped* off into Covent Garden for some more festive cheer and a spot more shopping.
*Trust me, with heels and cobbles, you skip!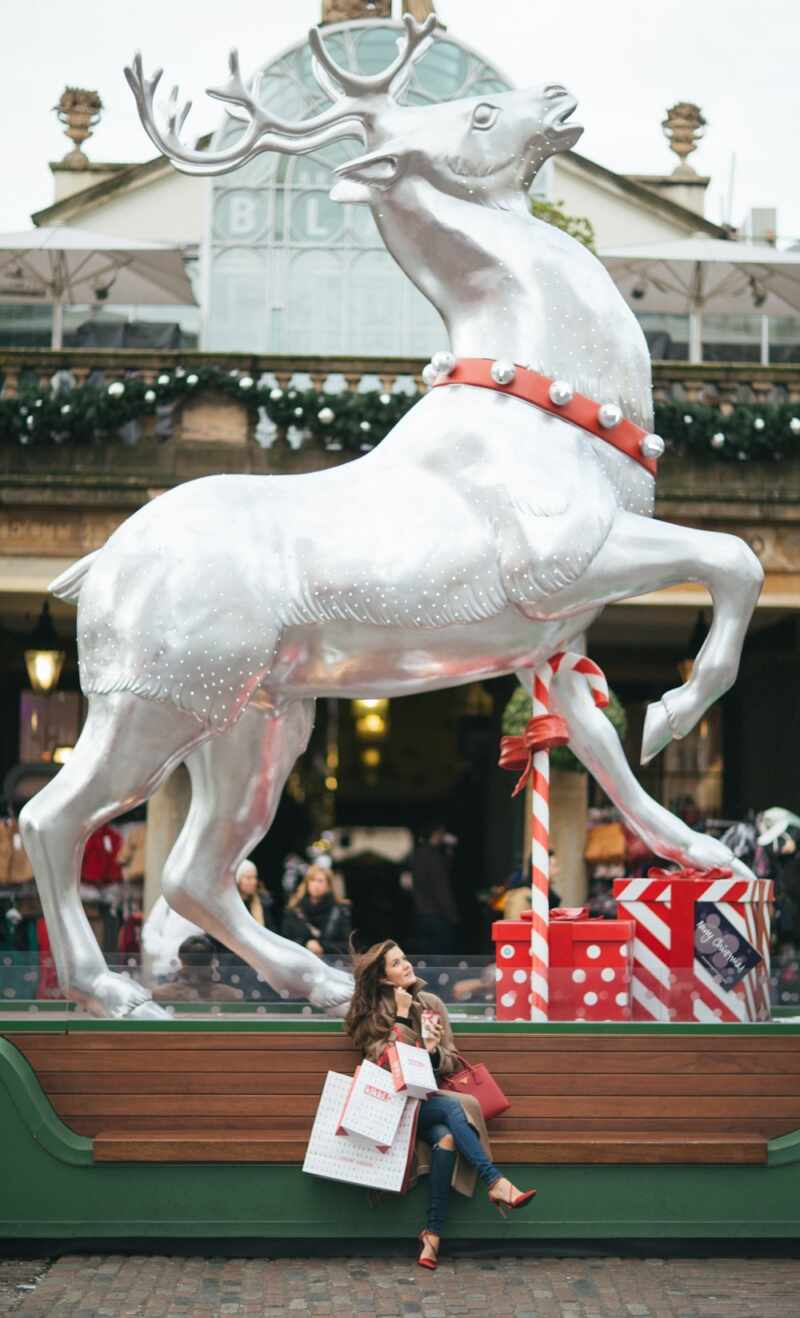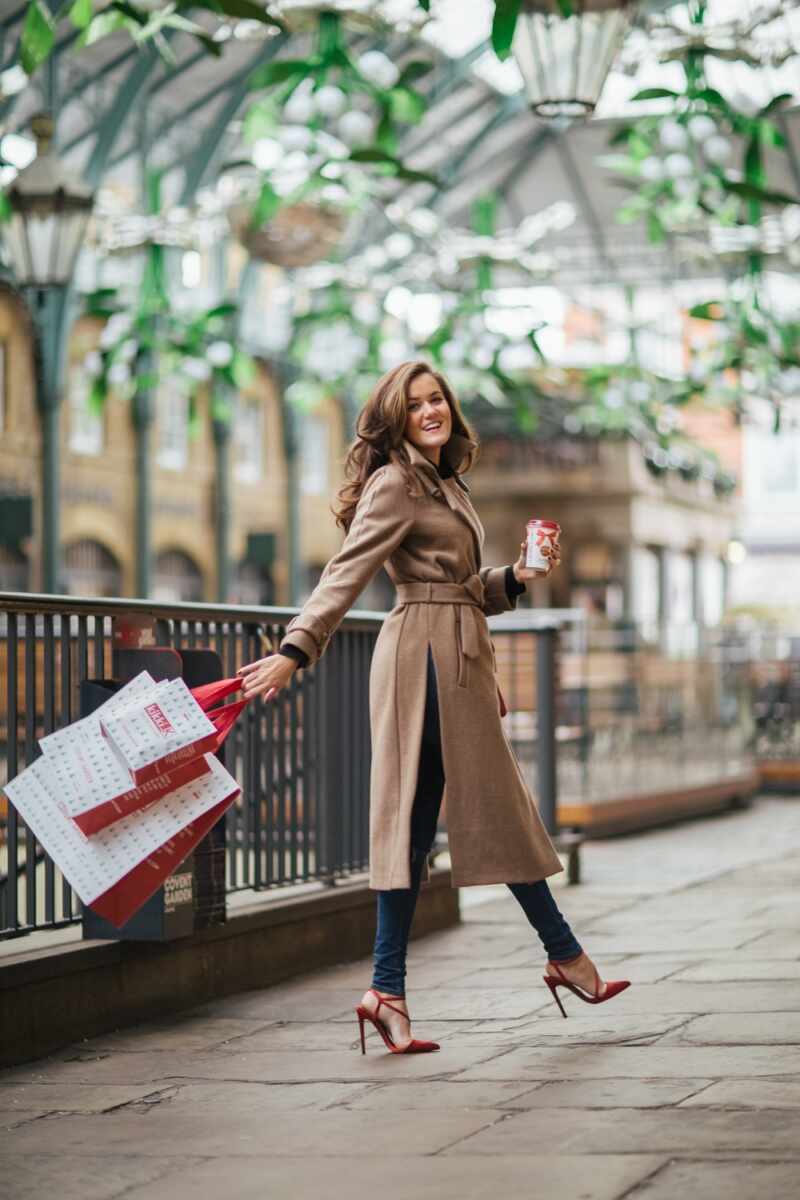 Side split coat (not too warm, not too cool. The Baby Bear's porridge of coats.)
Black poloneck // Blue skinny jeans
Ad - Shop this post