If there's one thing you simply must do on a trip to Paris, it's pop out in the morning for fresh bread and croissants.
There are boulangeries on every corner, all selling the classics- baguettes, croissants, pain au chocolat, and a few pastries, biscuits and specials that they put their own unique twists on.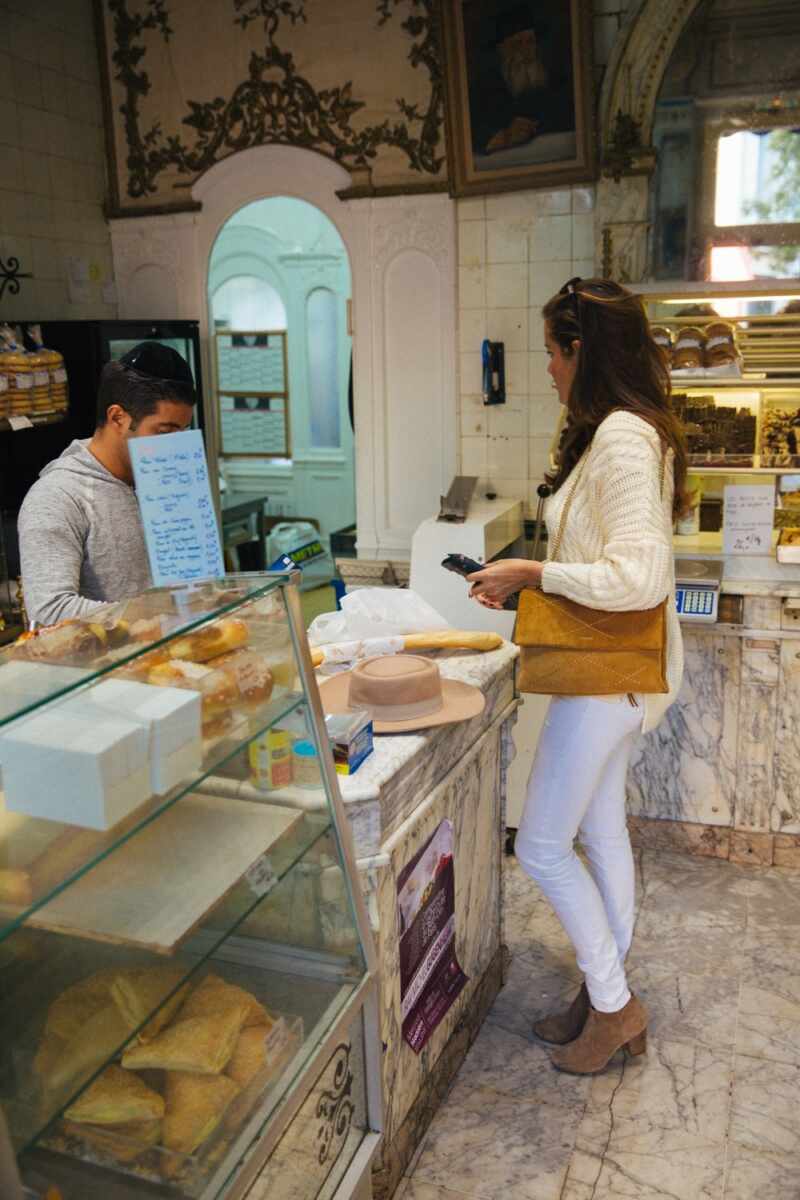 Pick up some coffee, maybe the papers… and now comes the first tough decision of the day; What to do with your warm, flakey pastries and crunchy fresh bread?
You could take them home and have breakfast in bed. Lounge in crisp sheets and watch the sun creeping across the floor through the open window.
Take them home and set the table in beautiful French family fashion. Flowers, jams, butter, a nice pot of tea. A true spread!
Treat yourself to a picnic. Sit on a Parisian bench and watch the world come to life, grab a blanket and stretch out on the grass, prop yourself up against a tree with a good book.
There is no wrong answer.
But on a day like this, we went for the final option.
Rented a couple of Vélibs (the bikes you see lined up by the pavements, very easy to borrow, just pop your card in and rent for the day or a couple of hours) filled our baskets and peddled off for a picnic.
Arriving at The Eiffel Tower just before the crowds.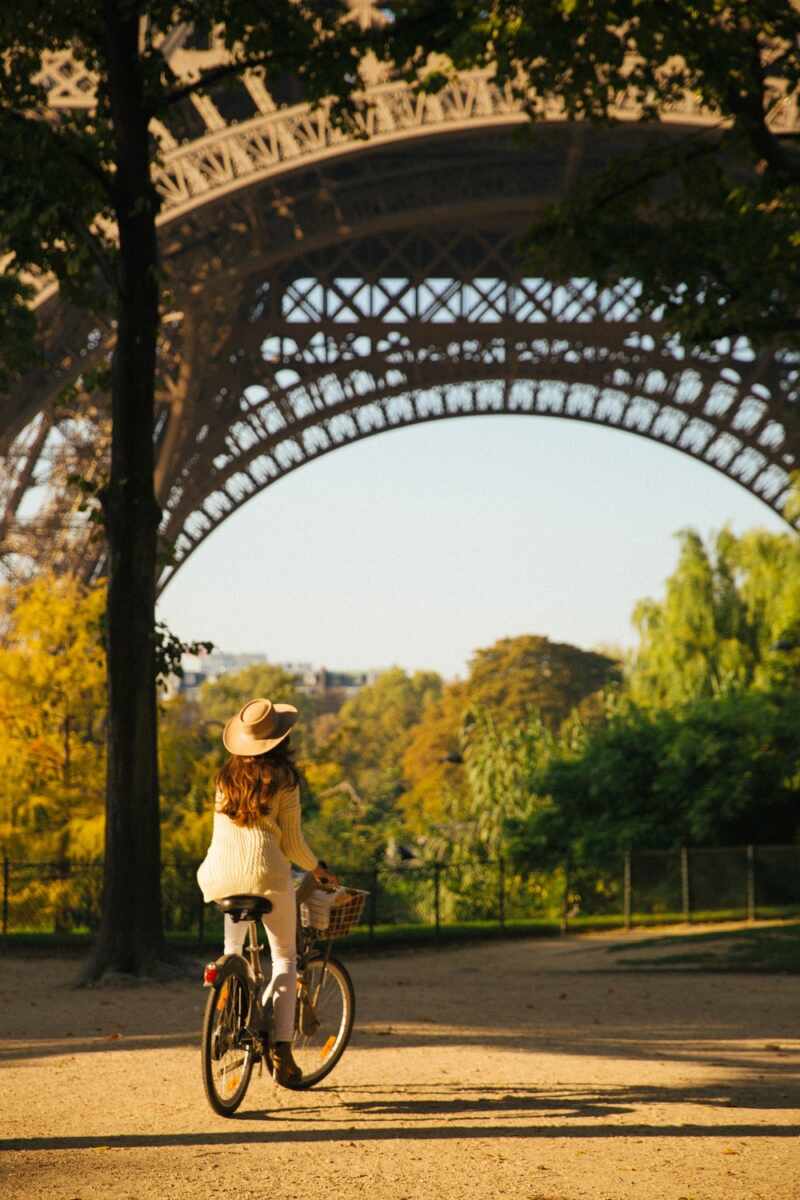 Giving us the lady all to ourselves.
We chose a grassy spot and used the Mr's coat as a blanket.
Kicked off our shoes and settled in!
As you can probably tell, I quite like picnics!
Giving the world the cold shoulder in my very best cosy jumper!
A total bargain, and a bit clever; you can wear it properly when it's chilly, and when things heat up a little (or you walk into a heated office and immediately start melting) you can just let a shoulder fall off and cool down a little.
The sleeves are extra long and snuggly too.
I stocked up on a few colours!
Ad - Shop this post