Happy Christmas eve!
I think this might just be the best day of the entire festive season.
There's excitement in the air, the gentle buzz of people rushing around to finish their errands, the fridge is (or is about to be) stuffed to the brim with food, there's Christmas music blasting from every stereo in the land and this evening you can all settle down with a well earned drink.
Preferably beside the fire with more than your fair share of mince pies (I'll be making this recipe later on).
And there really is no better winter tipple, than a mug of mulled wine.
Also known as Glühwein, Vin Chaud & Glogg, it's a fragrant, warming concotion and a Christmas Market favourite.
But it's so easy to make, it's a shame not to give it a go at home!
To make 3-4 mugs you'll need:
A large saucepan
1 bottle of red wine (nothing fancy but not the cheapest)
2 clementines
2 cinamon sticks
1 bay leaf
1tsp cloves
1tsp nutmeg
1 mug of sugar
Pop all of the ingredients into the saucepan and heat gently, stirring ocassionally until it starts to steam. Don't let it boil.
When it's nice and hot, give it a taste. If you'd like it sweeter, add a little more sugar and keep stirring until you're happy.
You can add a dash of Sloe Gin here if you like!
Pour into mugs with a slice of citrus and an extra cinamon stick if you're feelin' fancy.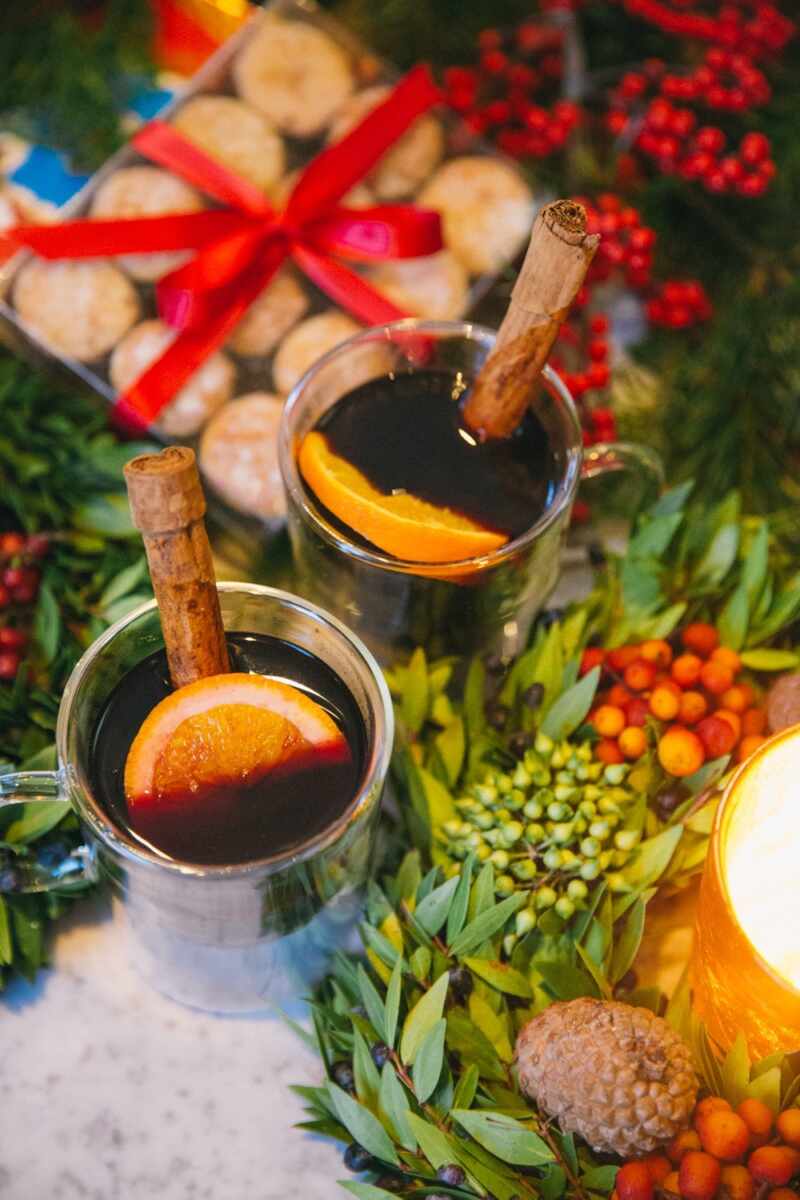 I used these glass mugs, because they're made for heat. Don't use regular glasses!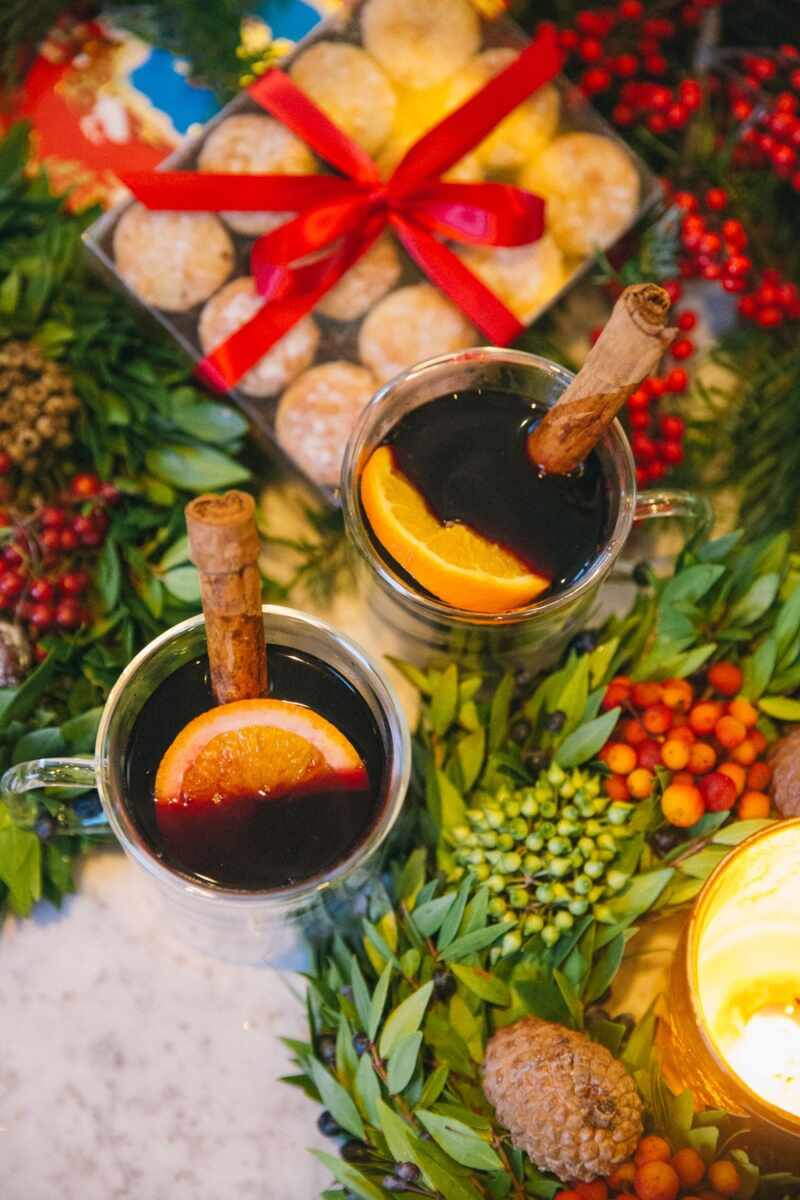 With Prestat Mince Pies on the side, and wreaths from Portobello Market on the table.
The only day that might just beat Christmas Eve, is Boxing day.
Because, leftovers.
Have a wonderful Christmas, and send me a festive snap if you whip up a batch of Mulled Wine!