I have a slight confession to make.
Staying at The Body Holiday was not my idea, and it was not one I was particularly looking forward to.
I had these visions of skinny "Mr Motivator" types shouting at you to run up and down the beach, "put down that dessert" and stay well clear of anything even hinting at being indulgent.
But I was greatly mistaken.
The whole concept is based on the idea that you can do as much or as little as you want.
You can spend every waking moment training with Olympic athletes, getting ready for a marathon, or even worse… a wedding!
Or you can treat it as a relaxing break, and just make the most of the spa and endless cocktails.
We spent our mornings chatting over leisurely breakfasts, as we watched the fishermen haul in their nets.
Strolled barefoot in the surf with our morning cuppas.
And generally took it pretty easy!
We broke up the days with life altering spa treatments…

Rather than being an added expense, you're treated to a spa treatment once a day. Naturally you can book in for more. Everything from facials to massages, reflexology, blow dries, manis, you get the idea. In between being scrubbed, rubbed, polished and smooth, we took time to join yoga classes, pilates, and even go tubing behind the speedboat.
Instead of it being all "push push push" to join in, you pretty much end up just doing it anyway!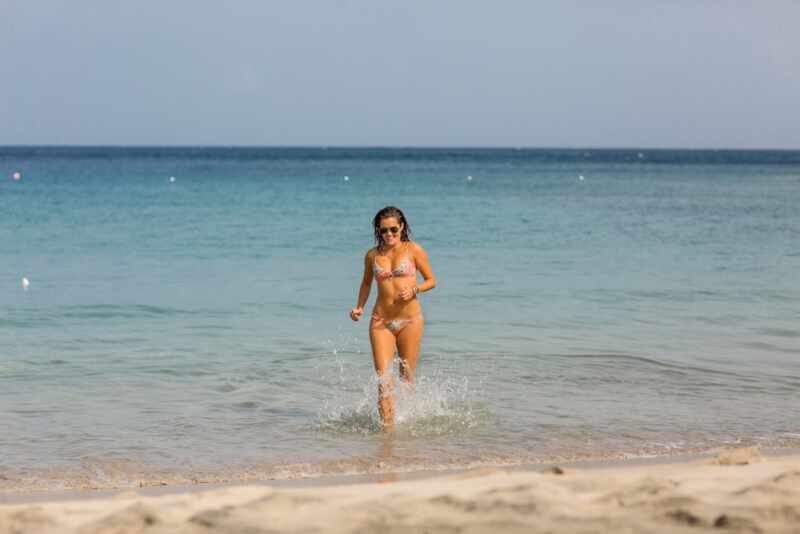 After just a couple of days we started to feel more vibrant, full of energy and much more active.
Well, most of the time.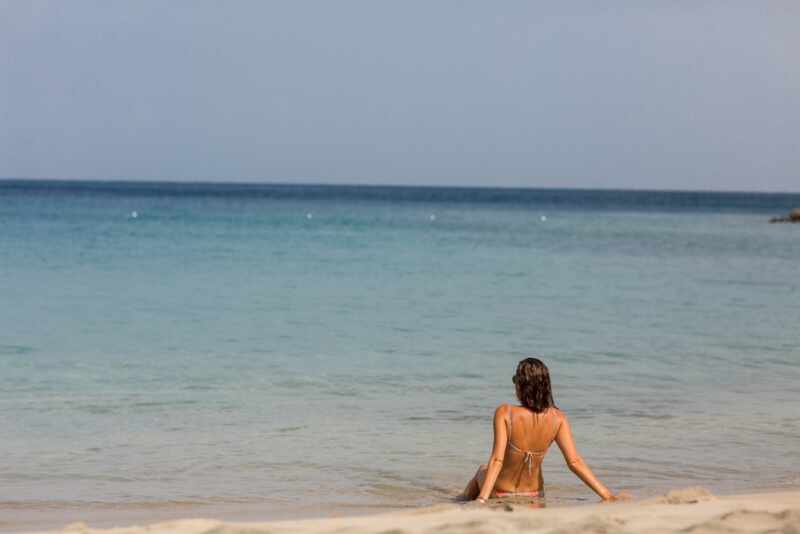 For lunch we mostly ate freshly grilled fish and stacks of salad, washed down with coconut water. In the evenings we mostly stuck to TAO, the asian inspired restaurant.
There may be a formal dress code for TAO, but they don't take it too seriously!
Striped off the shoulder dress
And then come morning, we'd head back to the beach and start all over again!
The Body Holiday's slogan is "Give us your body for a week and we'll give you back your mind."
We stayed for less than a week, and left more relaxed, together and happy than we had been in a long time.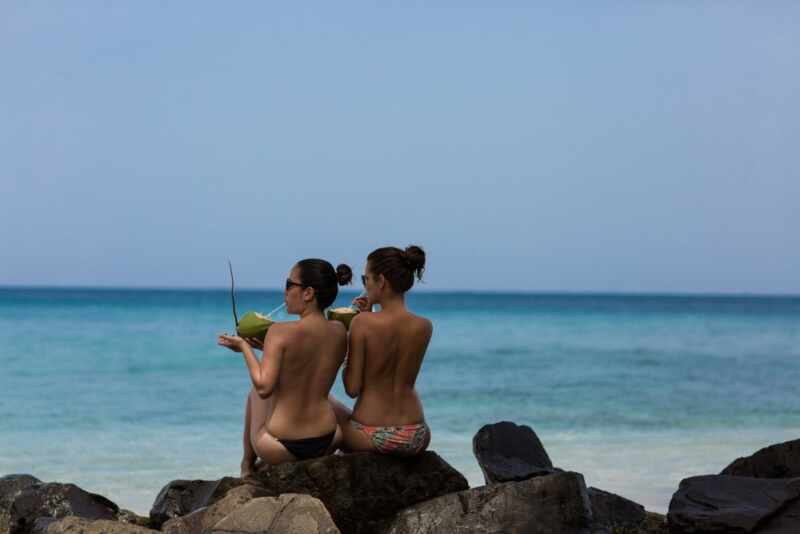 A truly restorative holiday, and one I would certainly return to.
A million thanks to the Saint Lucian tourism board for convincing me to go (not that it took much!). Saint Lucia has taken its firm place as one of my favourite places on the planet.
Next time, I want to go for carnival!