I left the city for a little while.
And when I say "a little while", I mean it.
24hours, to be exact.
I headed out to Connecticut to have dinner with some friends, stayed over at their house, went out for breakfast and came right back again!
[iframe allowtransparency="true" frameborder="0″ height="710″ scrolling="no" src="//instagram.com/p/niv0bfydEL/embed/" width="612″]
Coming back meant passing through the awe inspiring Grand Central Station.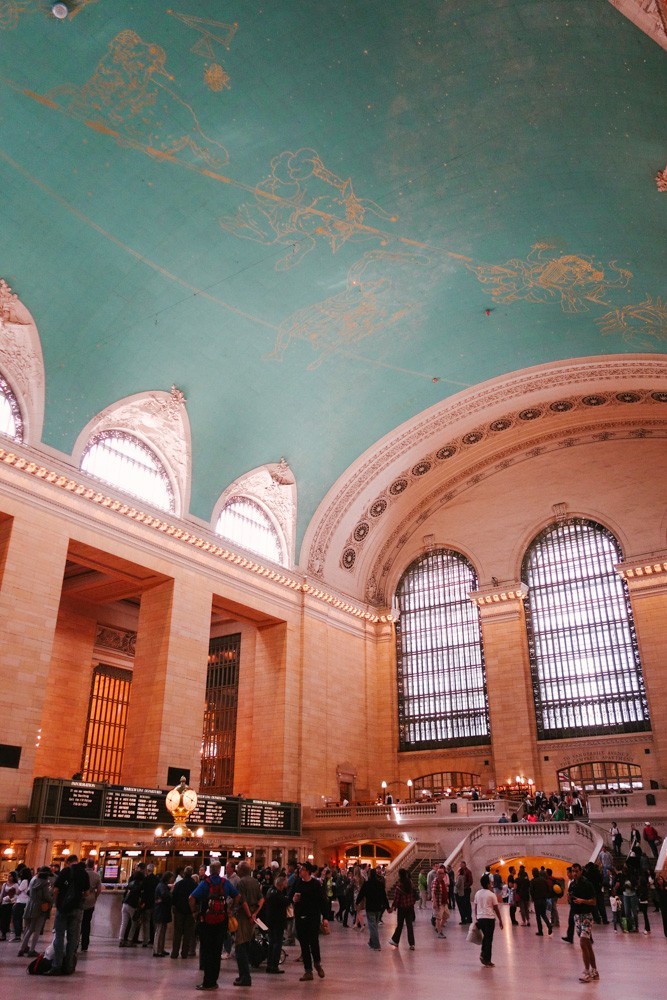 So Gossip Girl.
And out into the glistening, sun soaked streets of New York.
For dinner that night I hooked up with Sante, one of PJ's best friends for supper.
He took us to a little Argentinian place, Oficina Latina, in Little Italy.
Where he insisted we start with tequila. (Very bad man.)
Not quite the tequila slammers I'm used to (err… I mean the one's I've heard about, mum).
These ones come with slices of orange and lines of sugar, cinnamon & coffee.
Sante showed me how to do 'em.
You press your orange into the lines…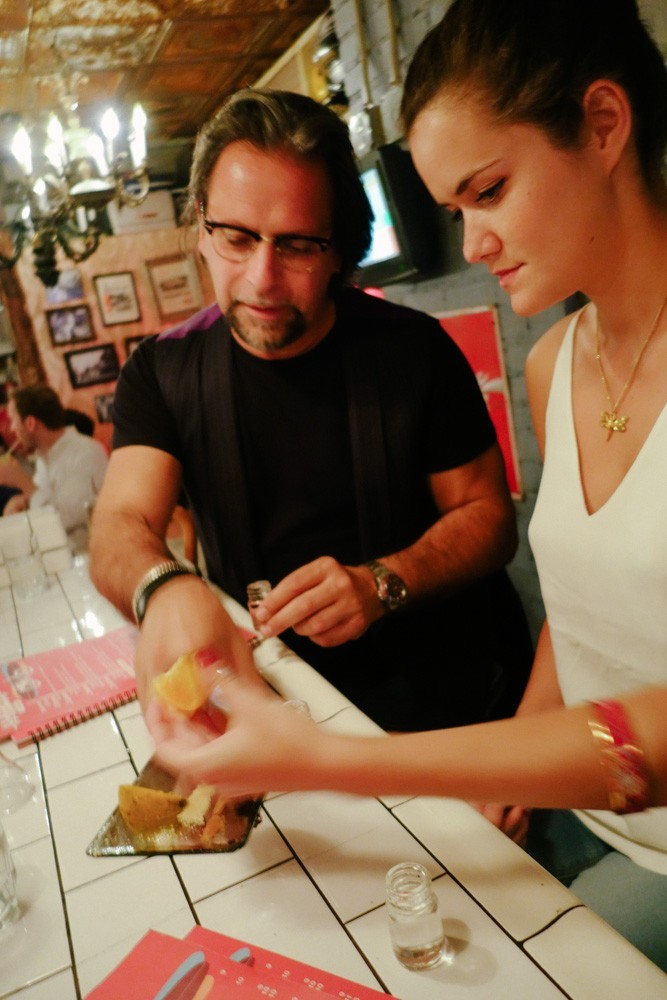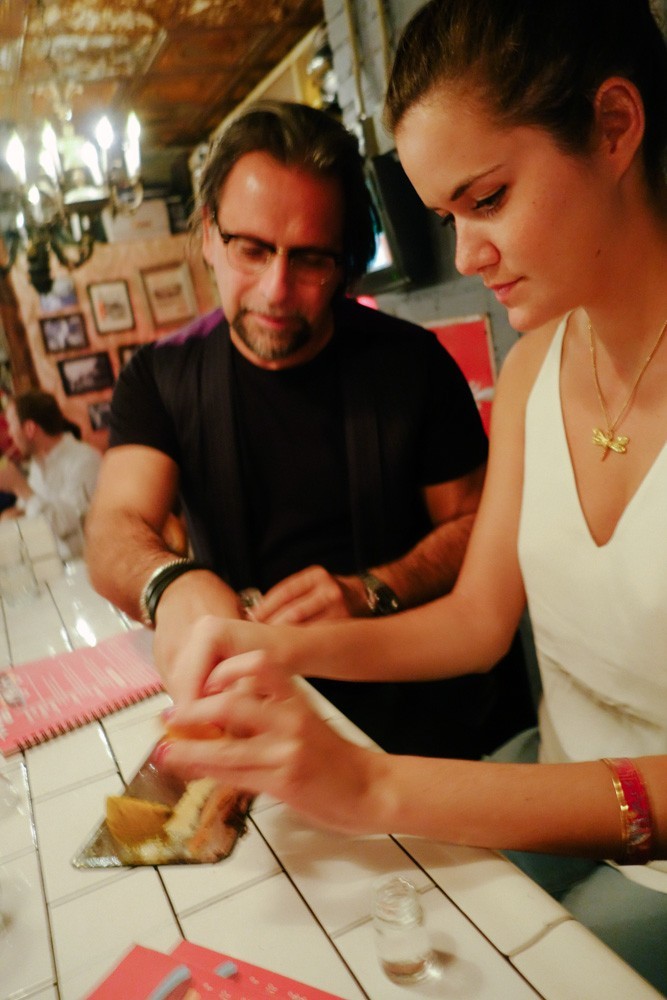 Knock back the shot and bite into the orange.
Truly disgusting.
So we ordered another round.
Then we set about asking for food.
And waited with a little guacamole, inexplicably served in a skillet.
The place is pretty cool.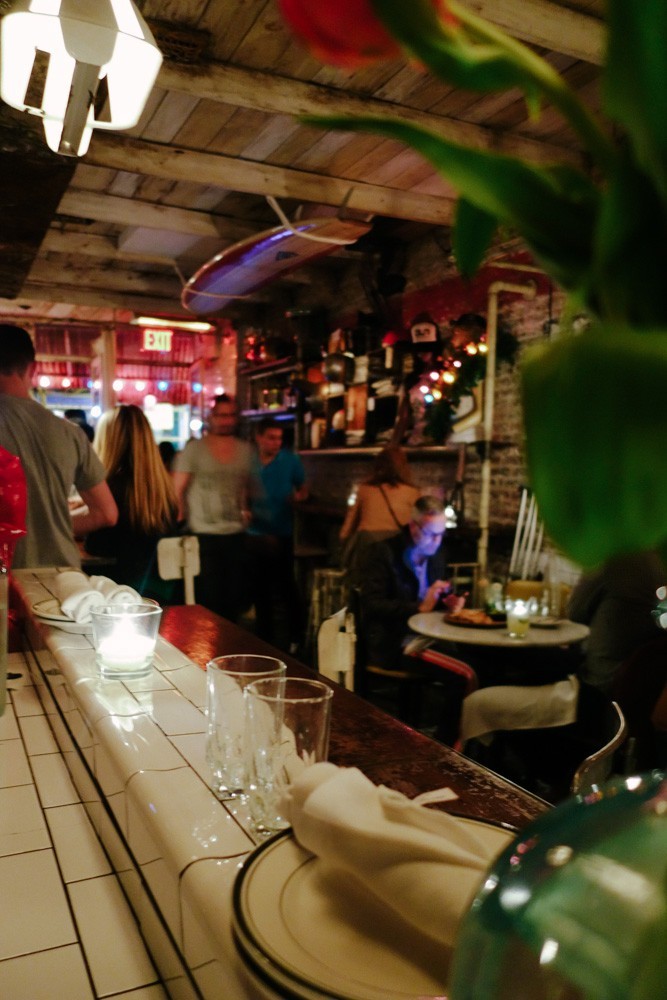 They play loud music, the staff are chipper and will only take your order if you smile, which is fair enough I guess.
I didn't find the "Suck My Cocktails" tees all that hilarious, but some people did so maybe I was just being grouchy!
And to be fair, the cocktails you suck on are pretty damn fantastic.
We had ceviche scallops.
Tacos (you can never have too much of a good thing!)
Octopus (not brilliant, don't order).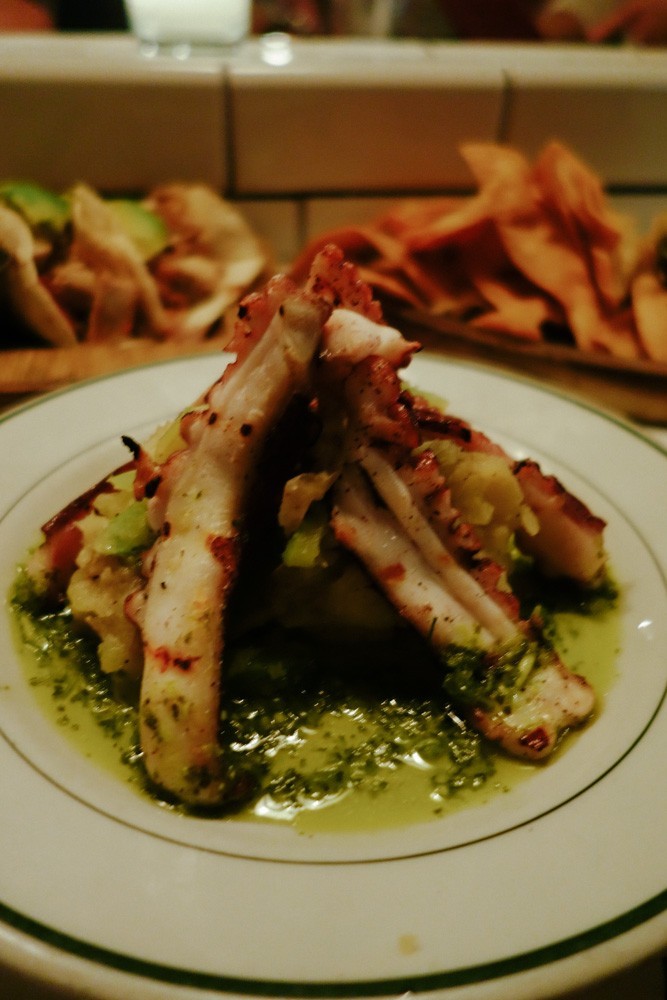 Crispy fish tacos.
And the most amazing beef short ribs with gargantuan fries.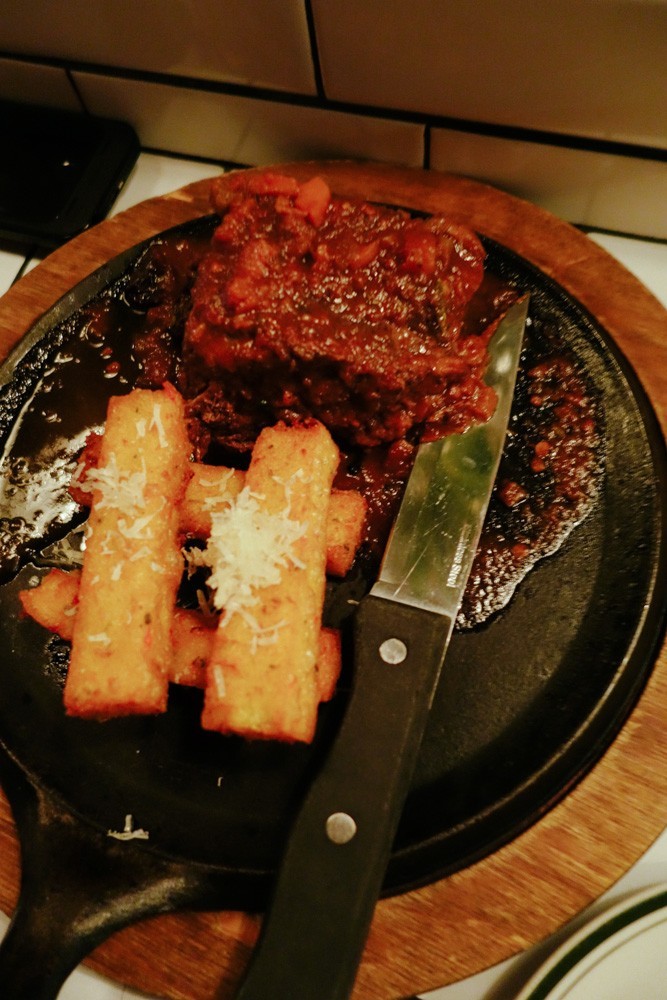 It was so much fun to hang out with Sante & Pj, who just happen to be two of my favourite photographers.
You're probably already a fan of Sante's work, even if you don't realise it. He's shot some of your favourite pictures.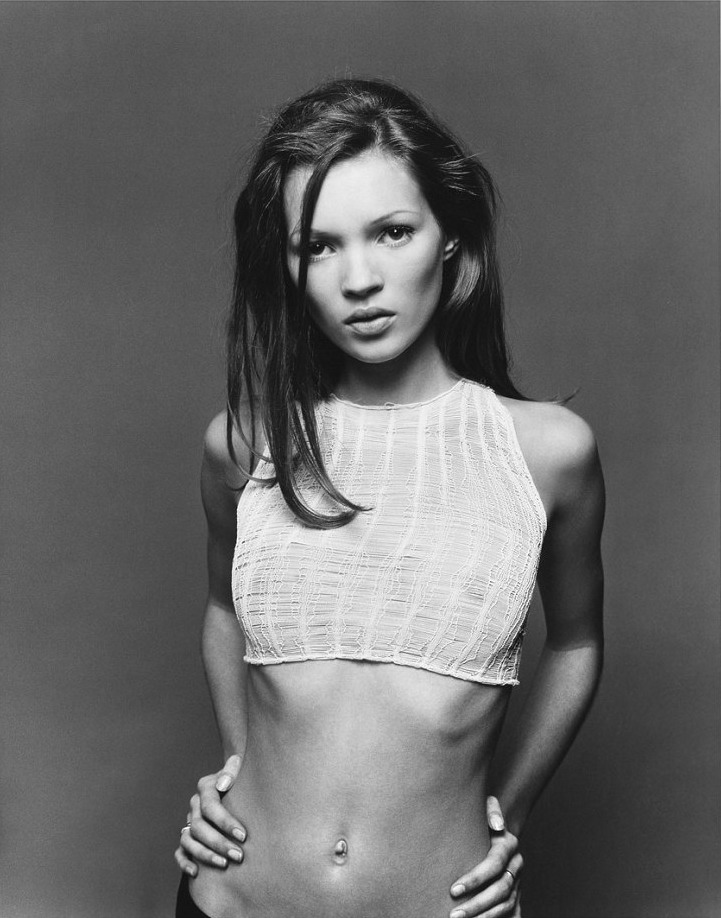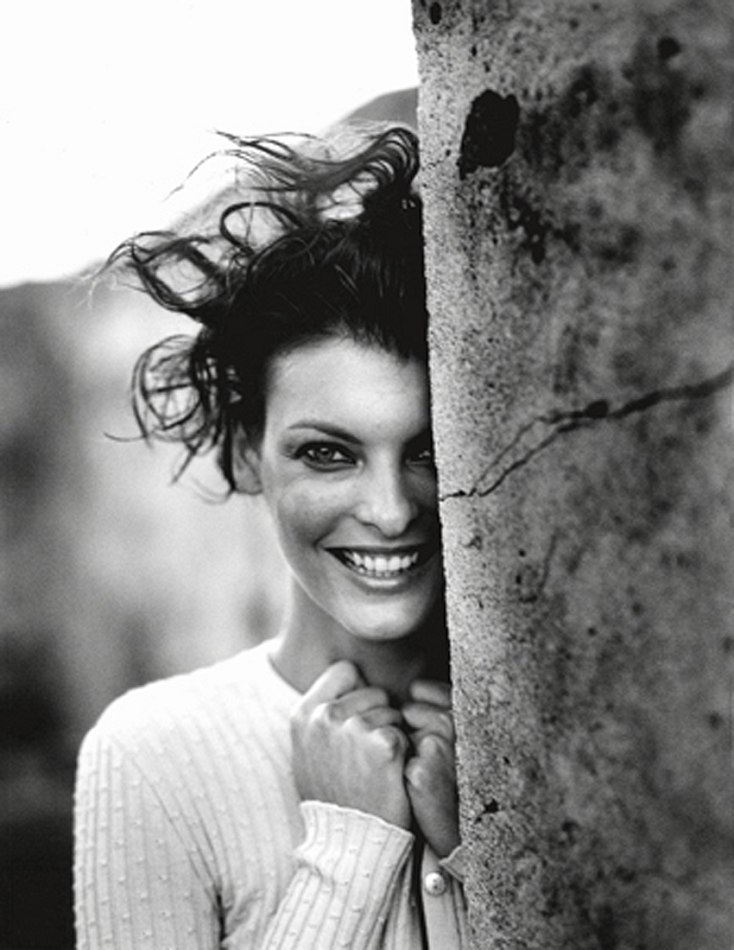 He's the most fascinating guy with the most incredible stories!
I hope he's going to let me pin him down for a proper interview some time soon, until then you can always take a look at his diaries.
But be warned, he will laugh at you if you accidentally eat an entire chilli (thinking it's meat) and subsequently have to order a glass of milk.
Just saying.
PJ hasn't been around quite as long but his images are still pretty mind blowing.
More on his website.
Not the easiest pair to sit between and take photos of food!
Both of them rearranging, tutting and saying "no, no, do it this way…"
Talk about intimidating! But I suppose we learn best in the deep end, right?