Ok, so I think we might just have stumbled across the best tacos in New York.
They're whipped up in a pretty awesome garage in Nolita, as it happens.
Yep, a garage.
Inside there's a couple chefs, chillin' a Veedub camper, just flinging out plate after plate of tacos.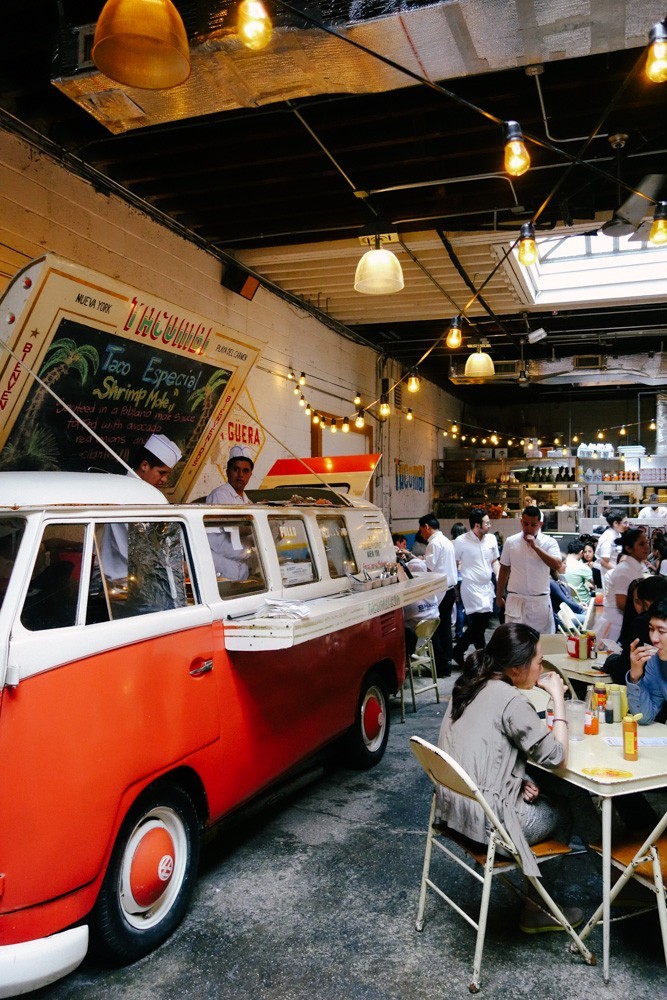 There's a bar & take out counter.
Homemade agua frescas by the barrel.
And a party atmosphere that'll have you swearing you're south of the border…
If only you could wriggle your toes into sand, rather than concrete.
Each tin table is laid with house hot sauces and a simple, cracking menu.
We kicked off with bowls of ceviche & their unbeatable guac.
Plump slices of fish in a citrus bath, with a little spicy kiss and some salty, freshly made dipping chips.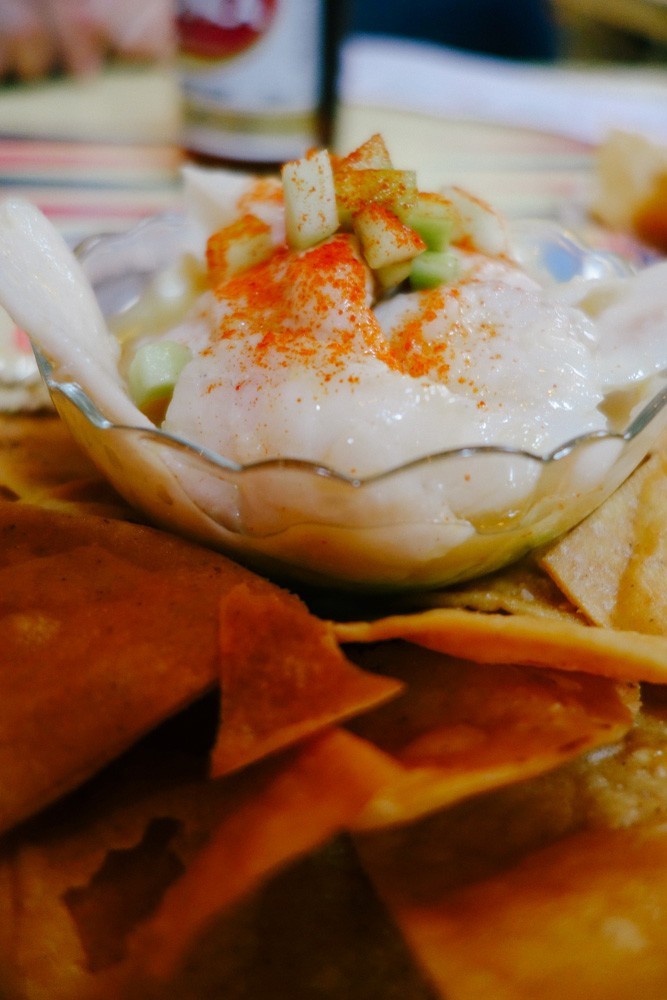 For the main event we held back.
We were pretty restrained.
We ordered everything, twice.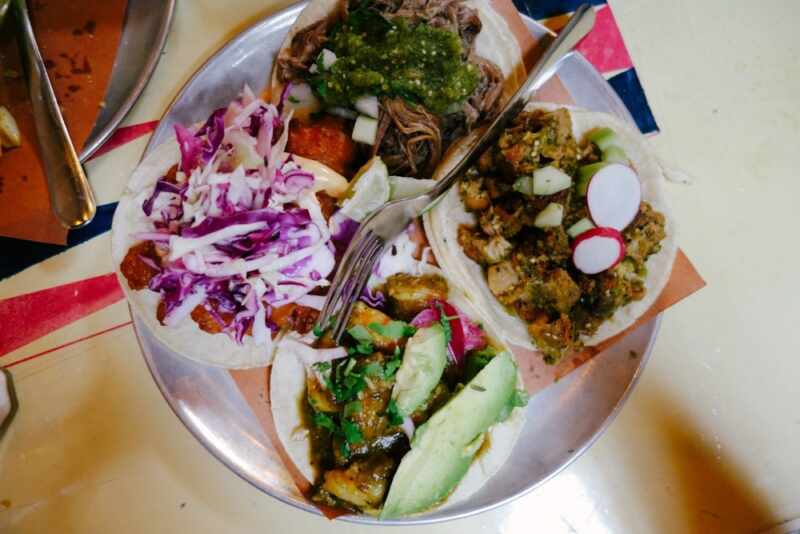 The stand out winners were:
The cochinita pibil…
Juicy, slow cooked pork shoulder with zingy pico de gallo.
The seared fish…
Light, salty, spicy and perfectly charred.
The pork belly…
God, this one's a real cracker.
And of course the crispy fish tacos (always a firm favourite) which had their own dedicated sauce.
A sweet, smoky, lightly spicy concoction that just sings with the crunchy, fresh & flaky fish.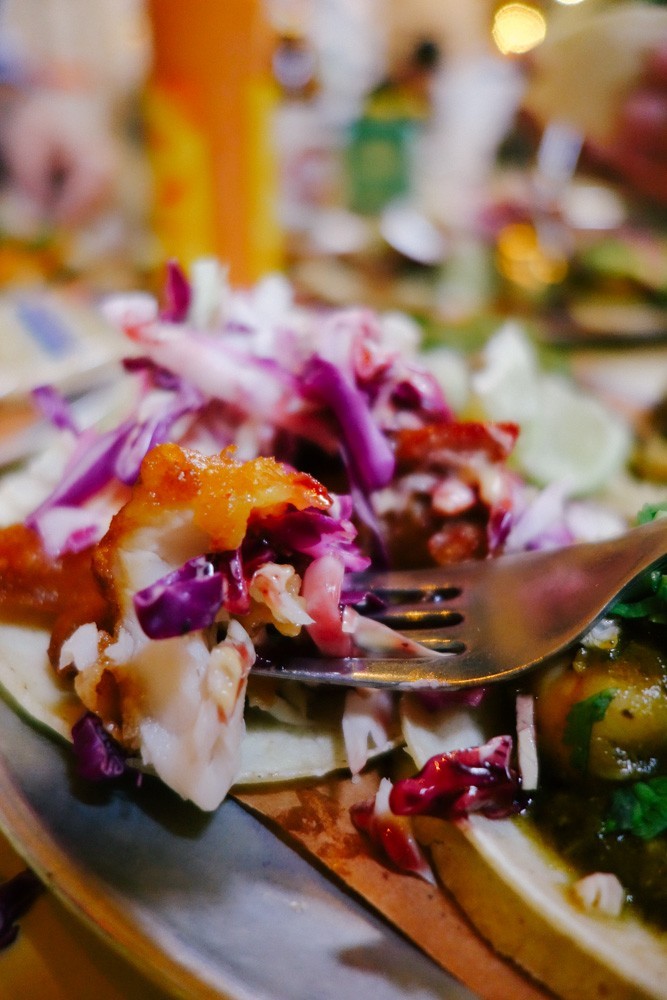 It was a hell of a feast.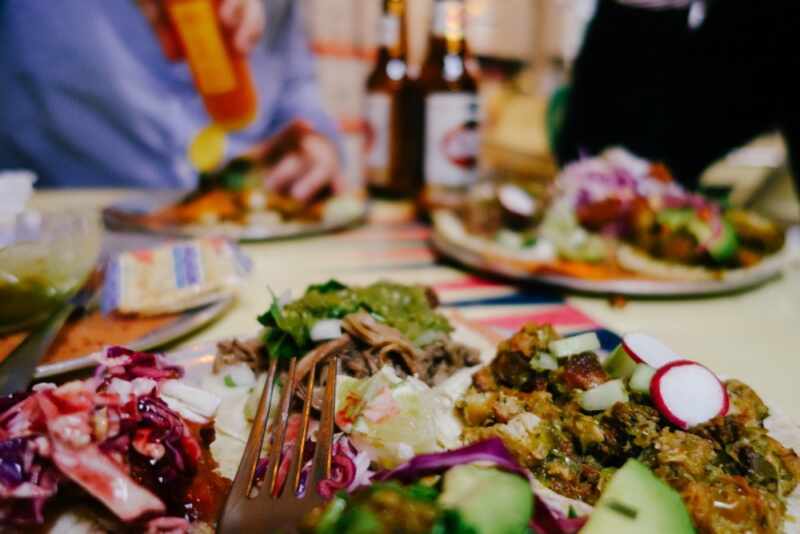 Washed down with Mexican beer, watermelon waters and enough hot-sauce to bathe in (though I wouldn't recommend it… bit tingly down there, I reckon).
Each taco order comes with two tacos and double stuffing, so you can fill up both.
It's inexpensive and the bill comes with a postcard to send to your Mexican loving amigos.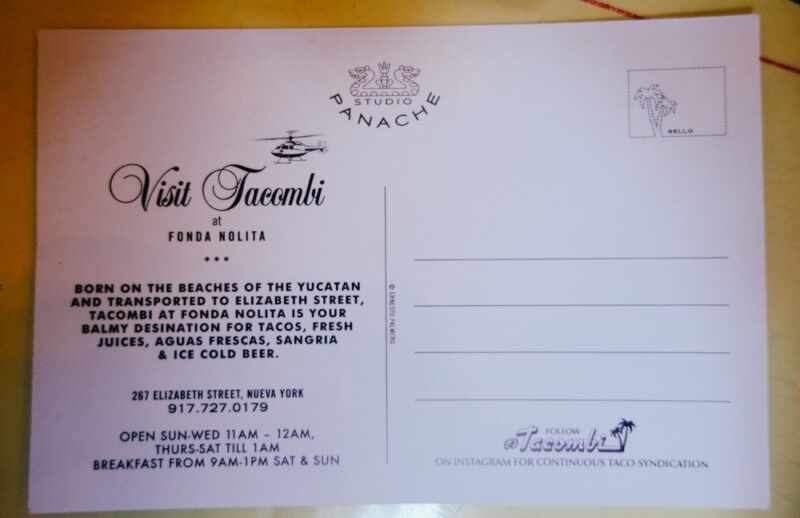 And the whole place is just so damn photogenic!
I can't get enough of that blue.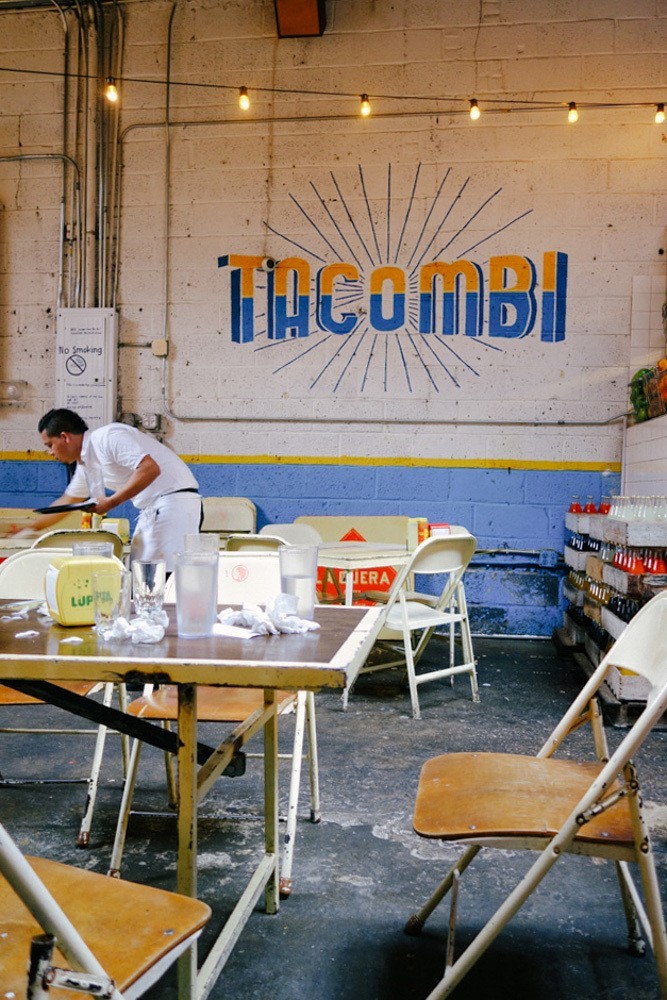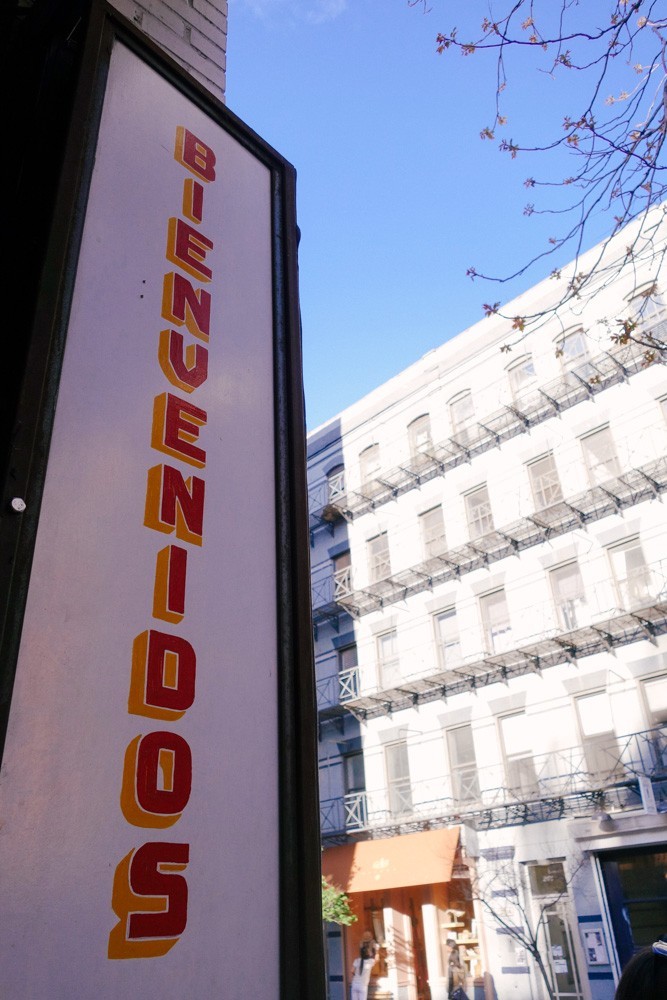 They take reservations for big groups (8+) so if you're planning on being in the area, grab your chicos and hold your own little fiesta.
If Mexican's nacho thing and you'd rather taco 'bout clothes, then I'm in my comfort uniform.
[iframe frameborder="0″ height="120px" scrolling="no" src="http://currentlyobsessed.me/api/v1/get_widget?wid=29&blog=The%2BLondoner&product_ids=n_8968758,n_9165118,n_8696292,n_8668324,n_8887500,n_9165170,n_9165166,n_8969002&rows=1&cols=5&brand=1&price=0&hover=1″ width="600px"]
I can't even tell you how much I'm hankering to go to Mexico!
Anyone got any recommendations on where's best to visit? I want to live on guacamole & margaritas, sleep in a shack and swim with tortugas. Too much to ask?