My travels are over, for now.
My last day in The Big Apple was a dark affair.
Almost all black, actually.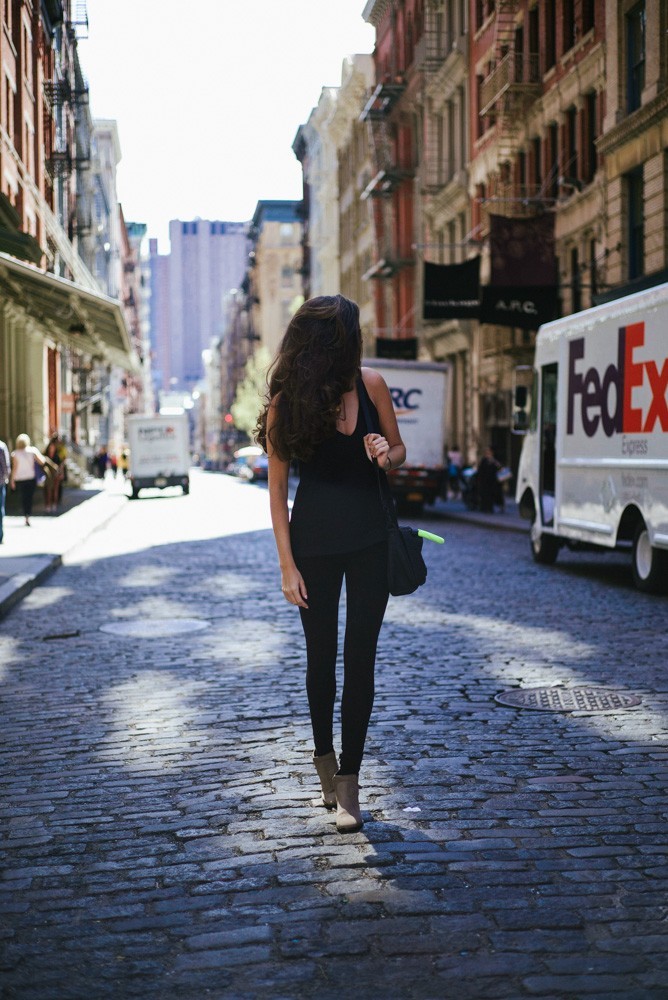 The ultimate in laid-back strolling attire.
Slinky Feline leggings // Silk camisole (bargainous option) // Freda Salvador bootays (similar?)
Marc Jacobs bag // Raybans (or these?)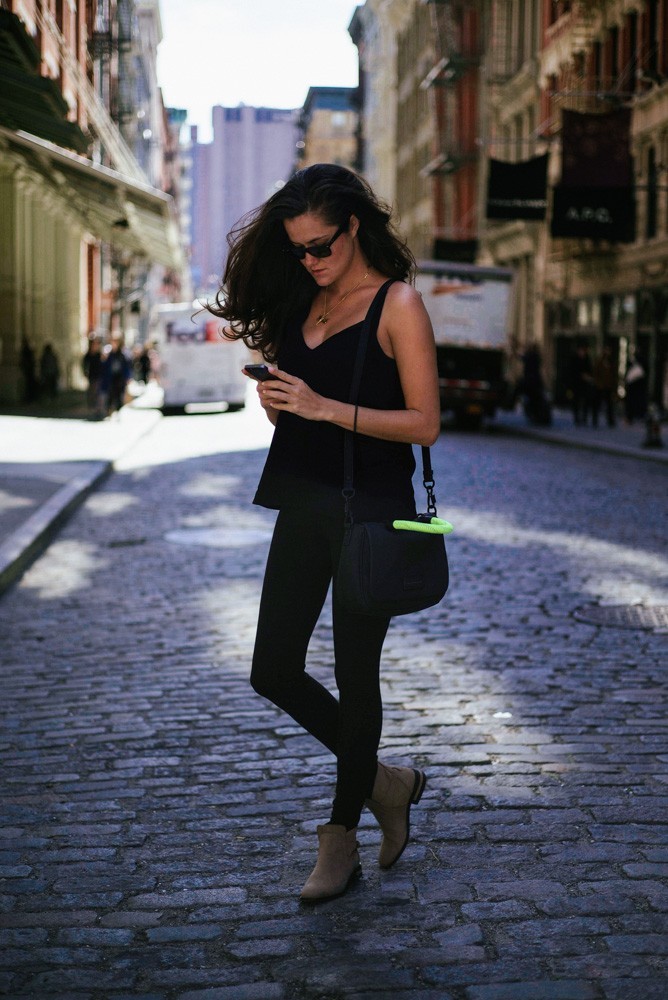 [iframe frameborder="0″ height="120px" scrolling="no" src="http://currentlyobsessed.me/api/v1/get_widget?wid=29&blog=The%2BLondoner&product_ids=n_8968754,fb30a7cba99acc42b1a03aca26458951,n_8668324,n_8887500,n_9191526,n_5035848&rows=1&cols=5&brand=1&price=0&hover=1″ width="600px"]
A glorious final, blue sky day in Soho.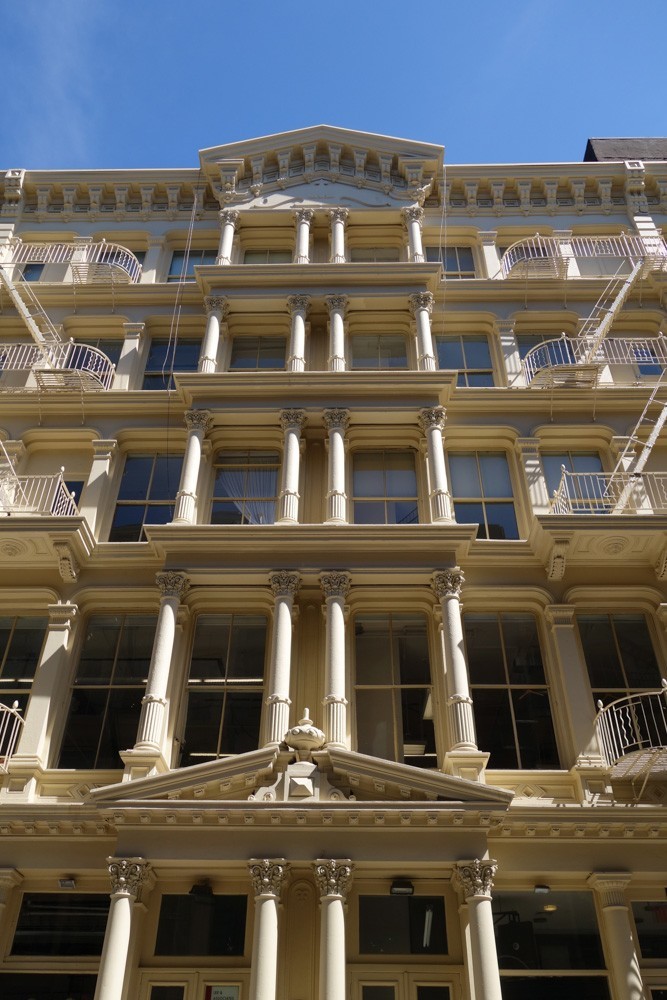 I just can't get enough of the architecture. The clambering fire escapes. The huge, light hungry windows.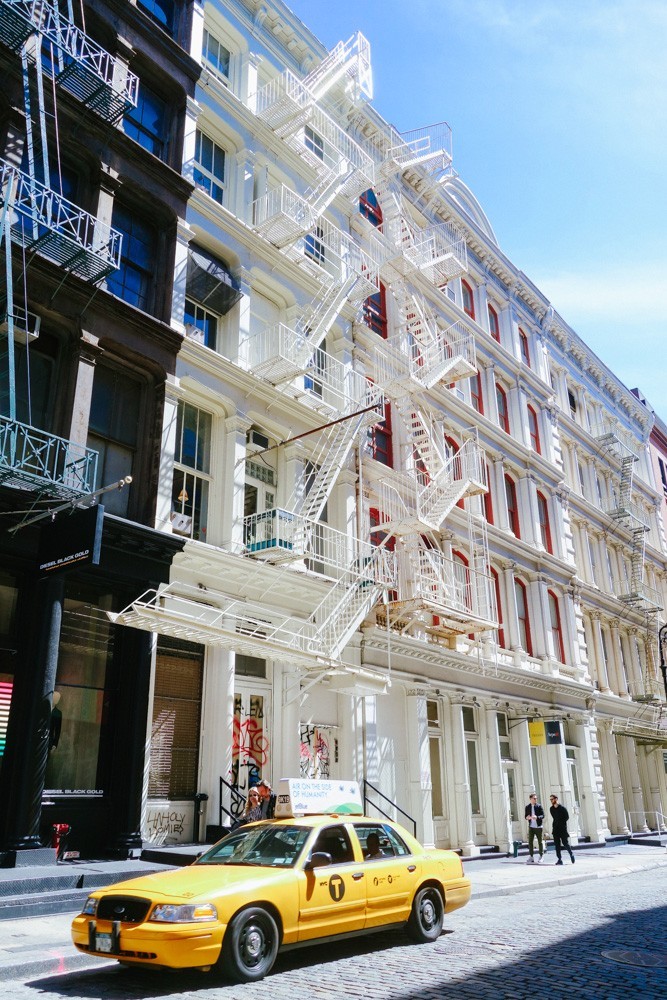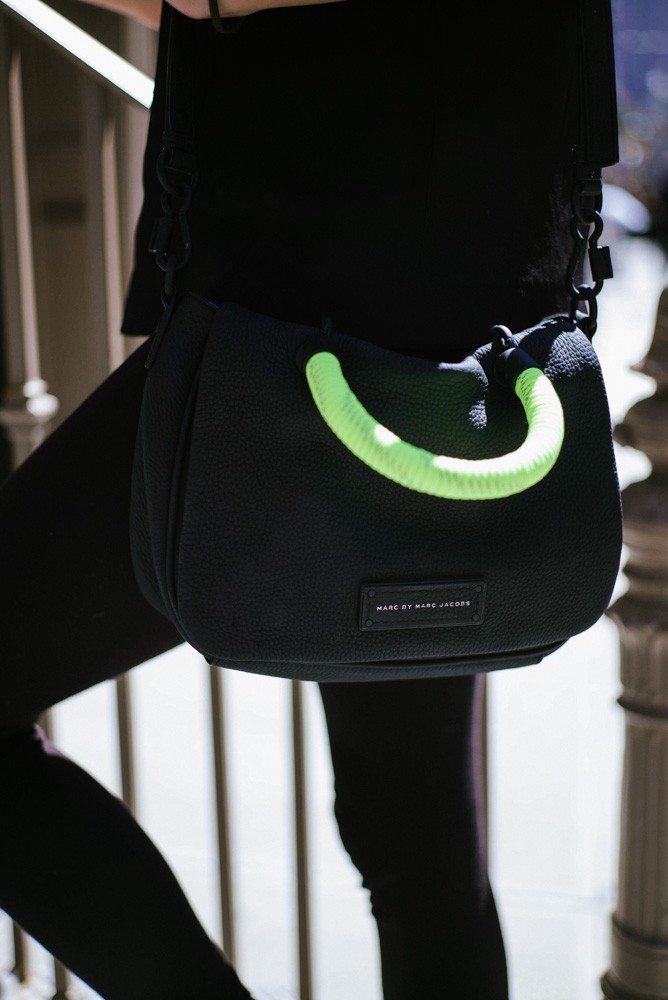 Lunch was eaten on the pavement.
Not like that! A table, on the pavement, silly.
Under the stripy awnings at Cafe Gitane.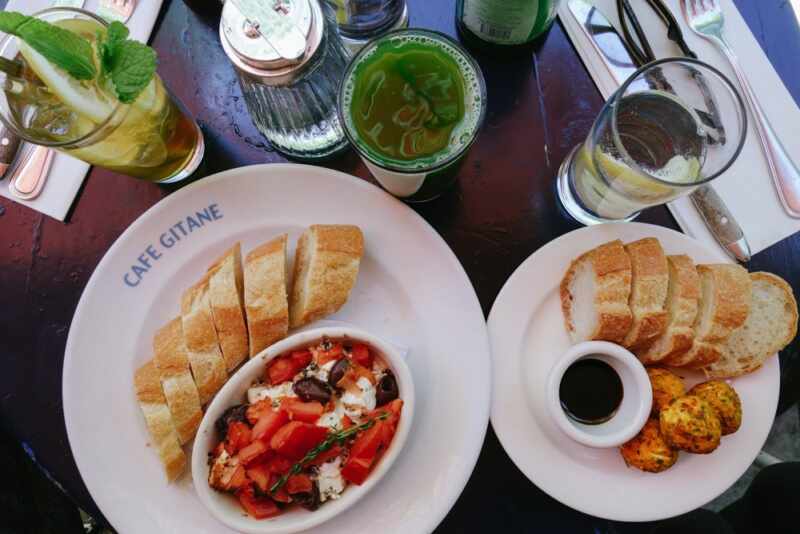 My favourite little chilled out lunch spot.
They do sharing nibbly plates like no-one else. Served with a side of sunshine, it's quite frankly unbeatable.
Baked feta with tomatoes, olives & capers.
Absolutely recreating that cheeky little number back home!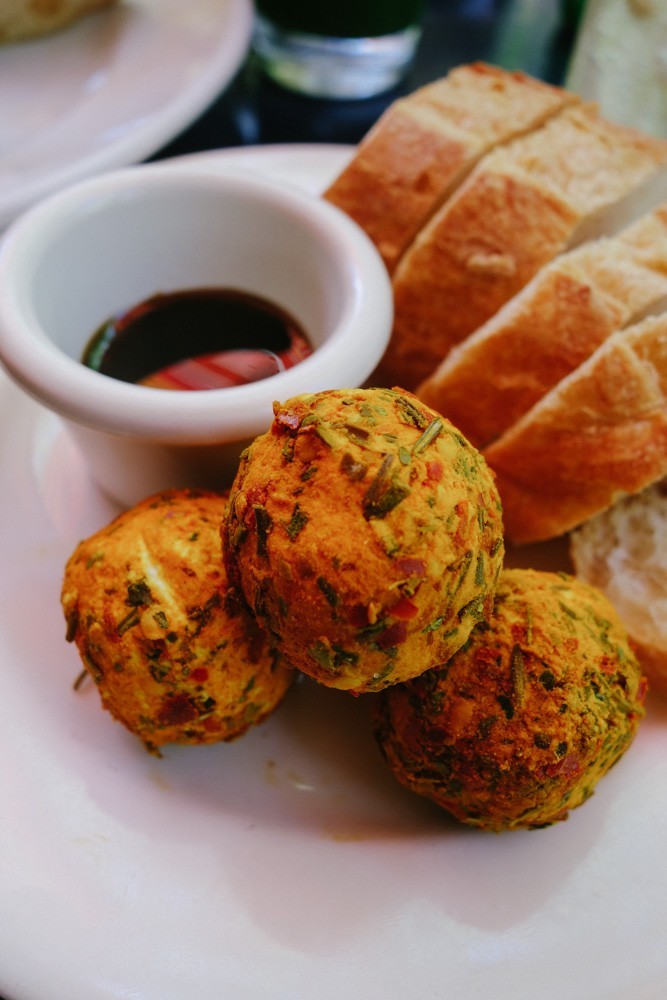 Herbed goats cheese balls (*snigger* balls…) with pomegranate syrup.
Just the most unbelievable balance of rich, creamy, herby, sweet & sour.
Cucumber juice. Another one I plan on recreating.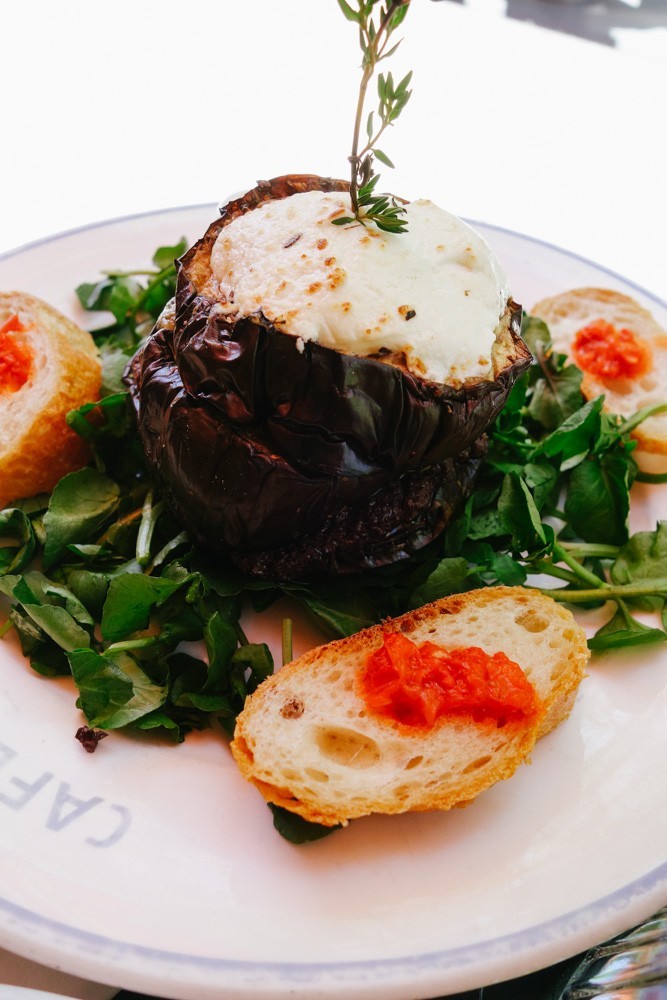 Grilled eggplant with tapenade, goat cheese and pesto on watercress.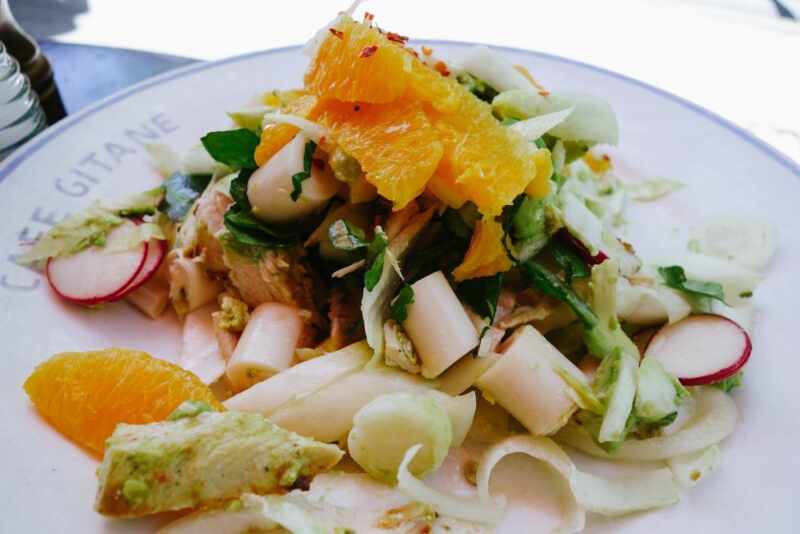 Heart of palm salad, avocado, oranges, endives with lemon, olive oil and chili flakes with organic chicken.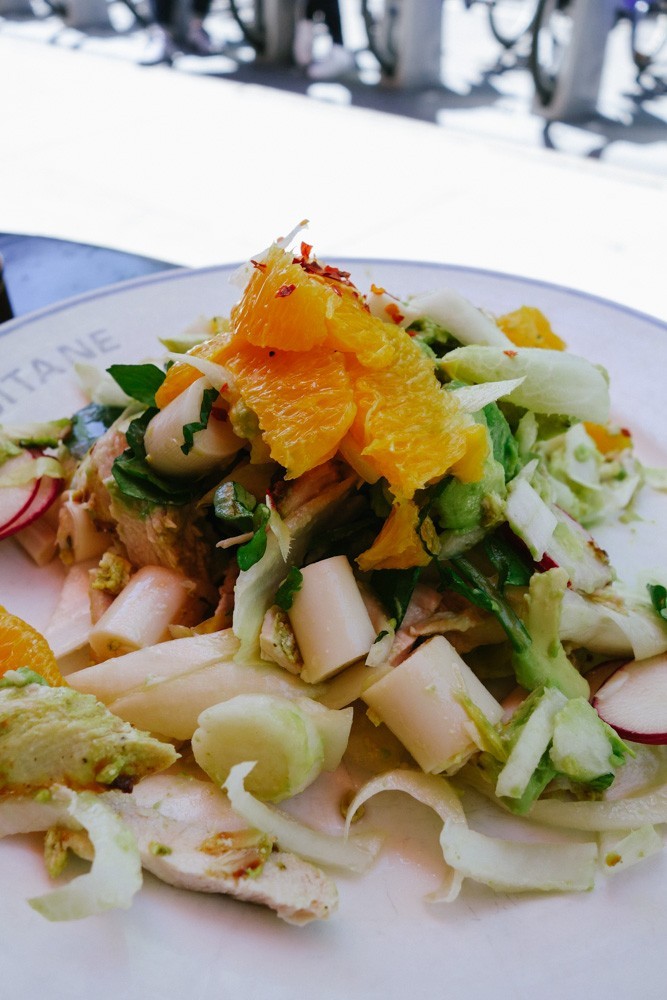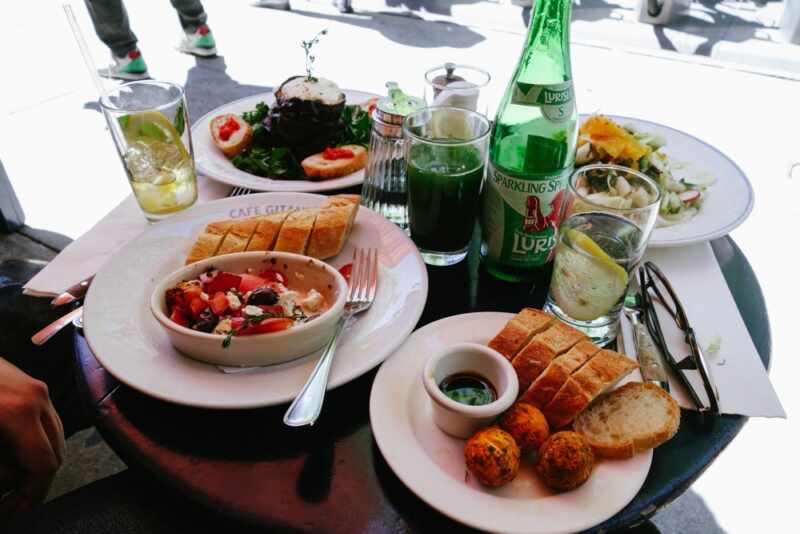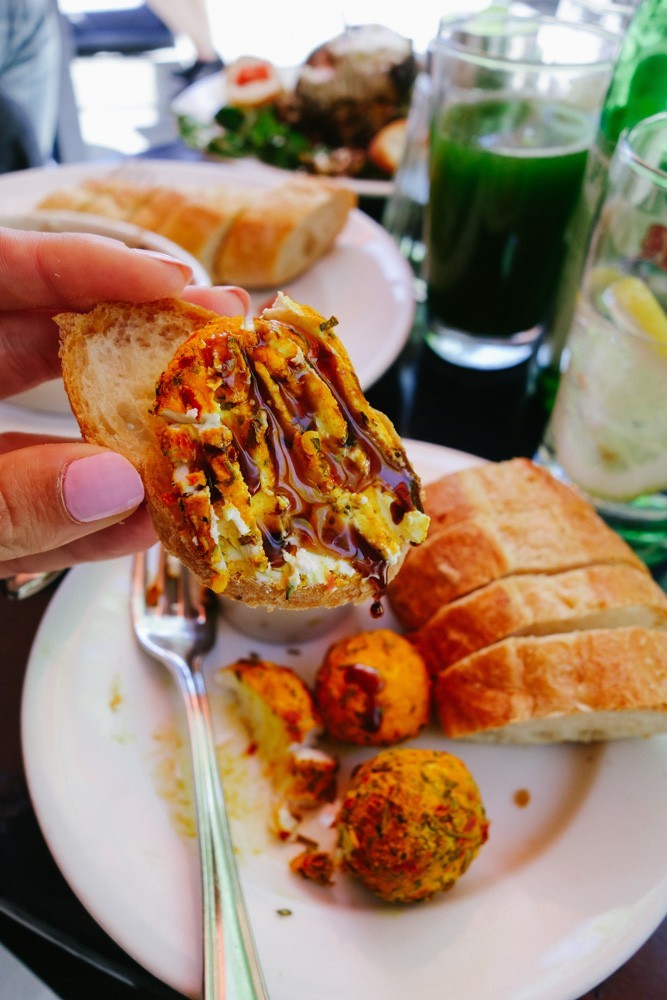 Doesn't that just look like the most delicious mouthful?
Don't you just want to bite it out of my fingers?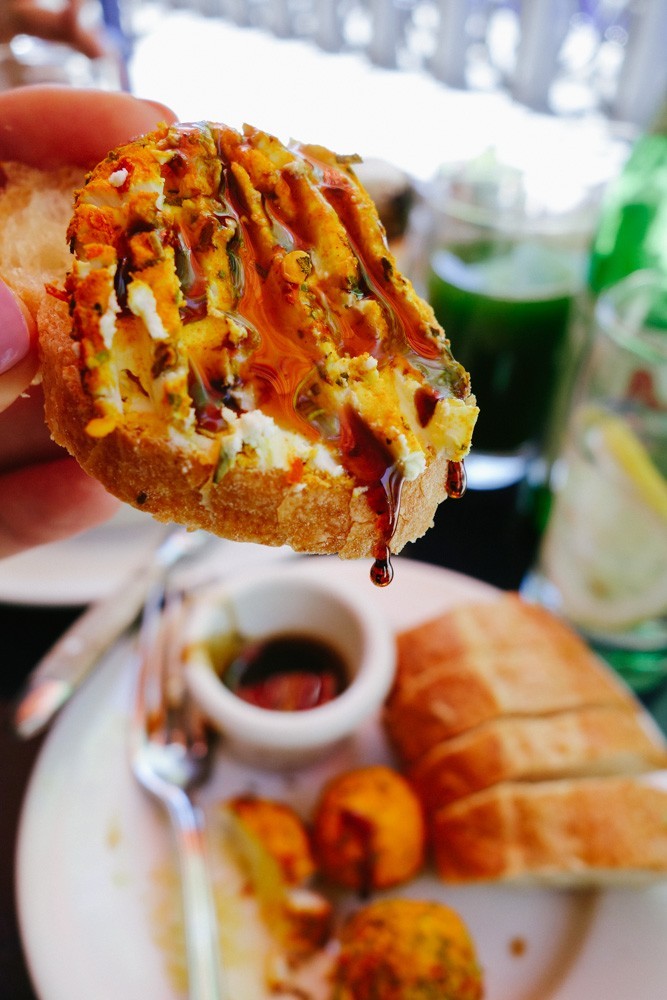 Gitane is well worth a visit.
Really reasonably priced, wonderful staff, and a menu you'll never tire of.
After lunch we strolled around, picked up a few goodies to take home to friends and family.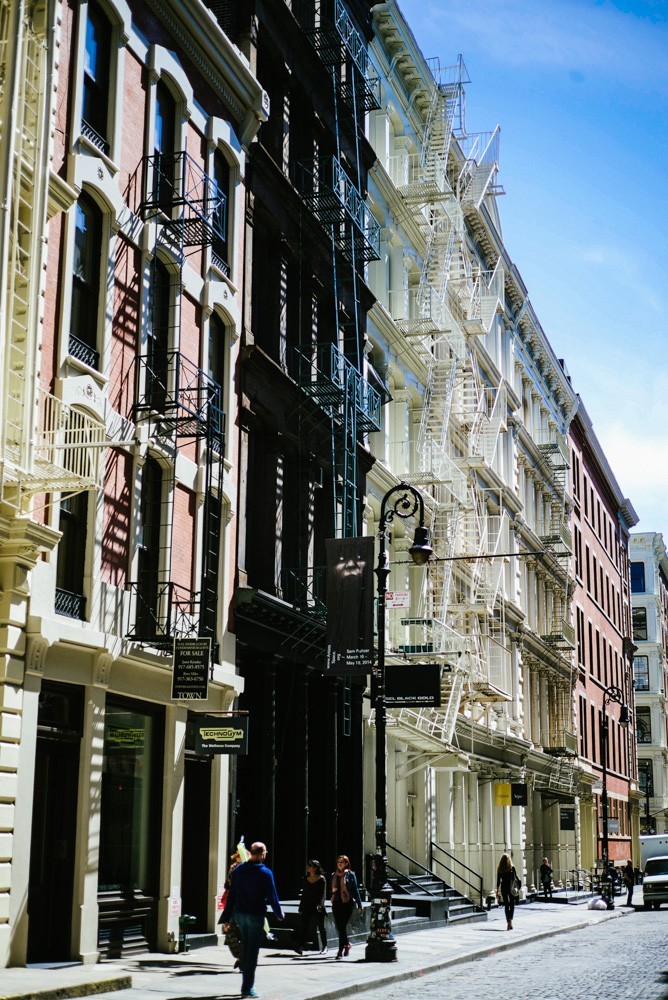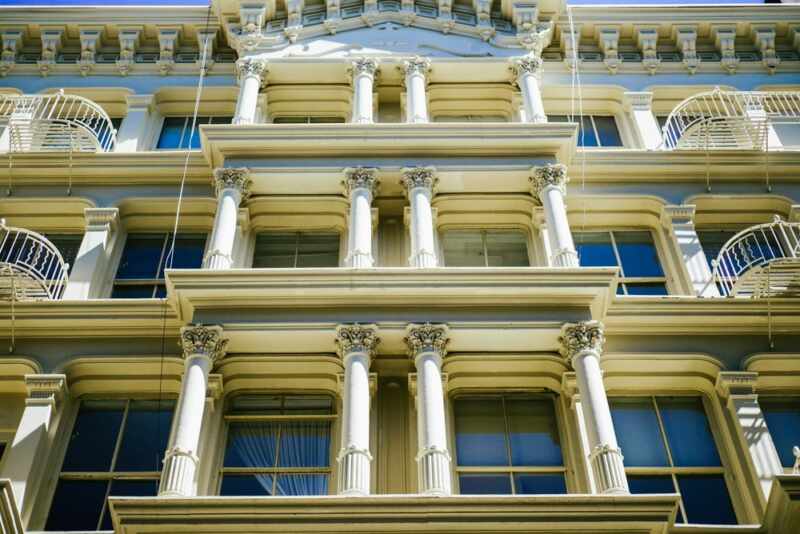 Sadly the pup wouldn't quite fit into my suitcase, but then not much more would…
[iframe allowtransparency="true" frameborder="0″ height="710″ scrolling="no" src="//instagram.com/p/noWl-ESdN6/embed/" width="612″]
I was 10k overweight, placed it gingerly on the scales at the airport and crossed all my fingers and toes. Of course, the lovely girls at BA didn't say a word and I skipped through with a grin.
Thank you for having me, New York. The space I hold in my heart for you is growing with every trip. See you again, soon.