Dallas gets hot.
There was a storm brewin' so the air was thick with it.
My man & I stayed on a little longer than the rest of the conference gang, keen to see more of the town and catch up with friends.
Staying cool in the hot 'n' sticky weather became something of a game. Like two fat little bullfrogs we leapt from pond to pond, stopping to mellow for a little while.
Of course the ideal spot was the pool at The Joule.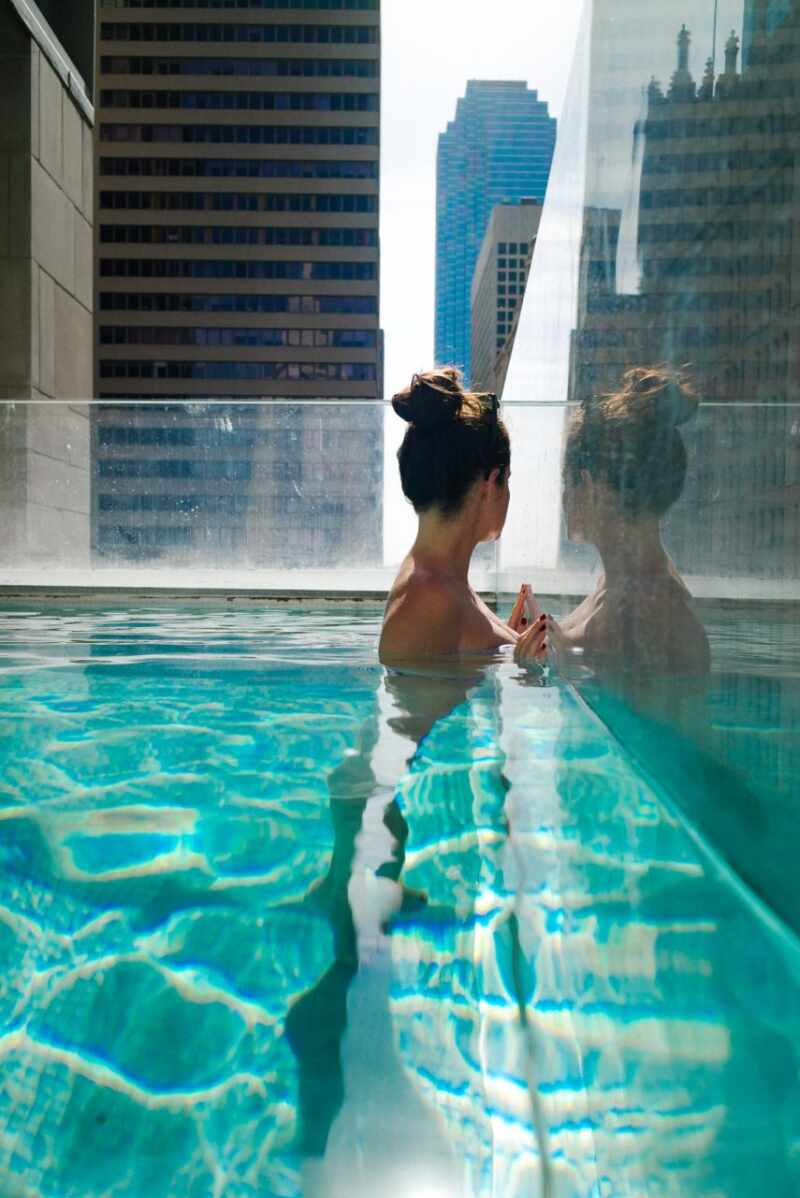 With it's calm waters & glass walls, the end stuck out right over the street below meaning you didn't just cool down, you chilled yourself to the bone and made your knees tremble if you got too close…
… so of course, we did.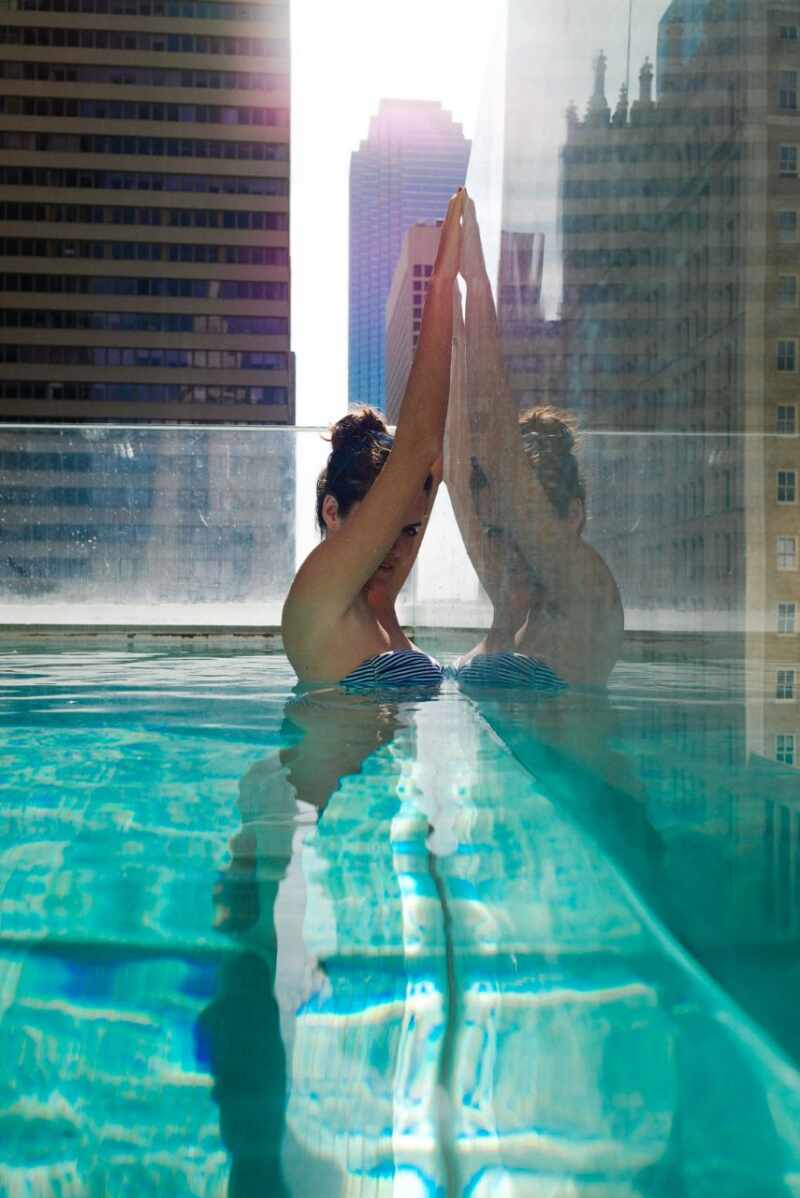 [iframe allowtransparency="true" frameborder="0″ height="710″ scrolling="no" src="//instagram.com/p/nT7d5rSdO9/embed/" width="612″]
Two gold fish are sitting in a tank.
One gold fish looks at the other and says: "Hey man, how the hell do you drive this thing?"
Sadly we couldn't wallow in the lagoon forever.
There were adventures to be had, friends to be seen, food to be eaten and shopping to be done!
But we found cool & shady bits along the way.
This little bullfrog's wearing the suitably named "Country Girl Dress" (if it sells out try here instead), Tory Birch lace espadrilles and a Jimmy Choo satchel.
[iframe frameborder="0″ height="120px" scrolling="no" src="http://currentlyobsessed.me/api/v1/get_widget?wid=29&blog=The%2BLondoner&product_ids=n_7027584,240466d47ad324c9fa0d547ad3063a4e,n_7159174,n_8668324,e6feaaeba35221ae446d766bc536b6f6,cf22f0038e7d285f06b42e59d9c017d9&rows=1&cols=5&brand=1&price=0&hover=1″ width="600px"]
[iframe frameborder="0″ height="120px" scrolling="no" src="http://currentlyobsessed.me/api/v1/get_widget?wid=29&blog=The%2BLondoner&product_ids=bfbf03df5020a662b10911f174d4b043,n_9030626,n_9030674,n_9030746,n_8817712,9299489e949cdbe78ec8c5e9ab80f139&rows=1&cols=5&brand=1&price=0&hover=1″ width="600px"]
Oh, and the seersucker bikini can be found here.
We weren't the only ones enjoying the oasis!
For lunch we met up with the boys I went shooting with, and Kira, who's a wonderful fashion designer (check out her creations here).
They took us somewhere truly "Southern" for fried things.
Including a chicken fried steak smothered in gravy (not british gravy).
I stuck with the classic combo of fried chicken with mac n cheese.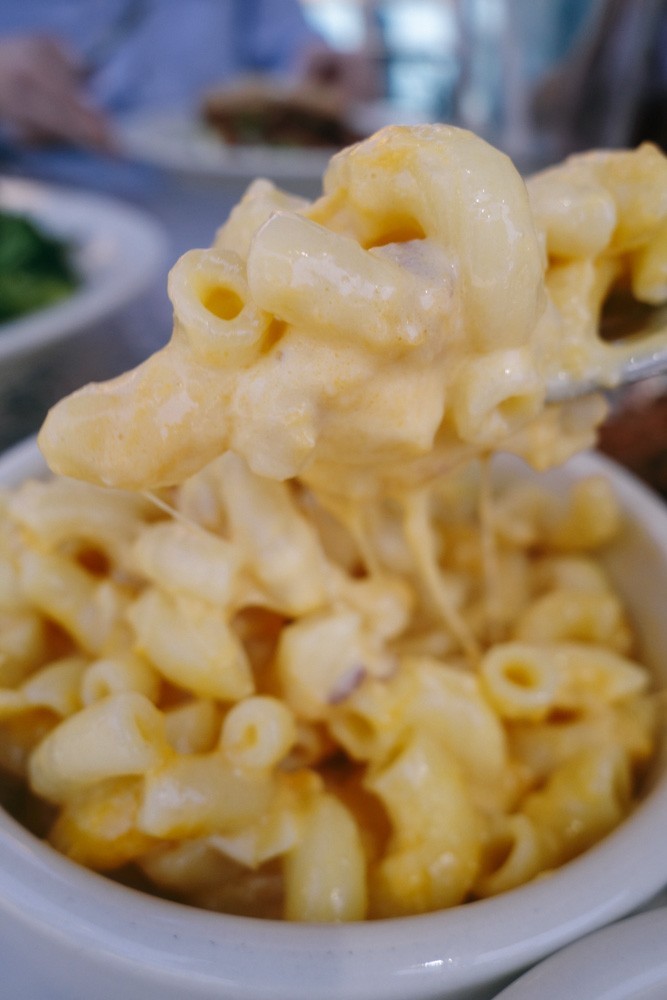 Having filled our bellies we headed off to enrich our souls and hunted out a little culture.
Which we found in my favourite piece of Dallas so far.
A little pocket of heaven hidden amongst the sky scrapers.
The only word that truly sums it up is lush. Lusciously cool, deeply green and unnervingly calm. I can't think of a better place to spend the afternoon exploring and playing shutterbugs, can you?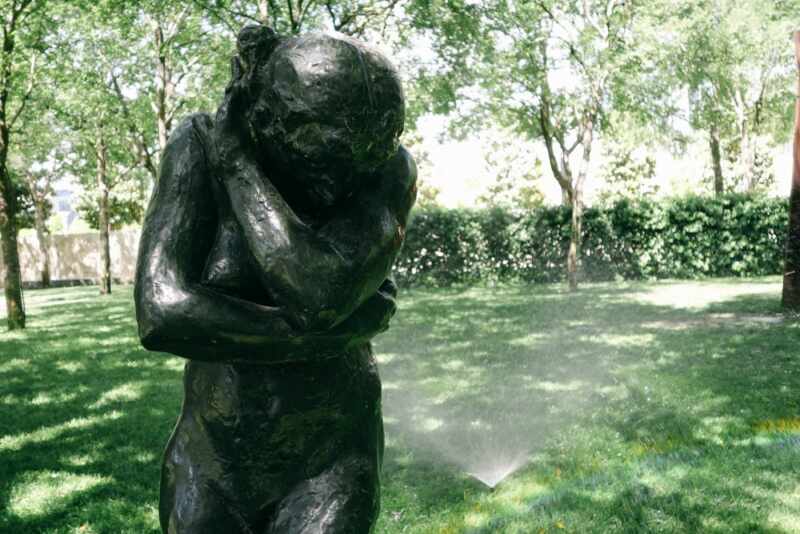 I was particularly enamoured with "Eve" sculpted by Rodin himself.
It almost felt as though she were alive and sheltering herself from the sprinklers. As though if you visited her when they were off she would be standing tall & proud.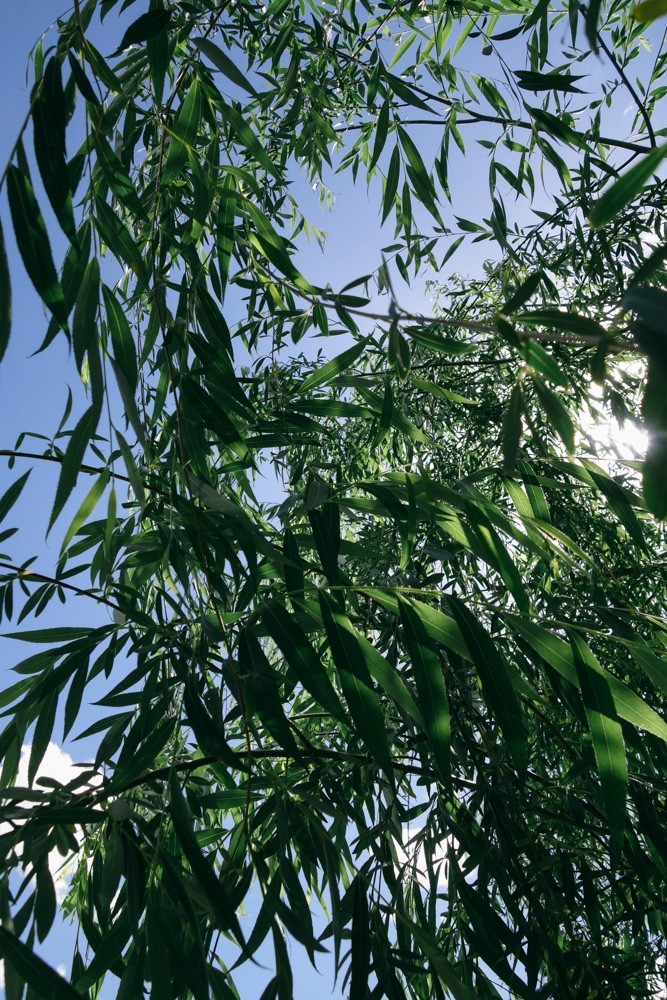 Now you see her.
Now you don't!
We walked around the gardens together chatting and enjoying the calm of the garden. We were there alone and it almost felt like ours.
He enjoyed sneaking off now and then when I wasn't paying attention and snapping me from afar.
I can't tell you how lovely it is to have photography in common with someone.
He understands the nature of my addiction and will talk at length about cameras, shutter speeds and apertures… things that send the vast majority of dates to sleep!
Maybe if we stay together we'll be one of those old couples who go on photographic safaris together and bore everyone with hundreds of photos of our hundred children!
You think maybe I'm getting ahead of myself?!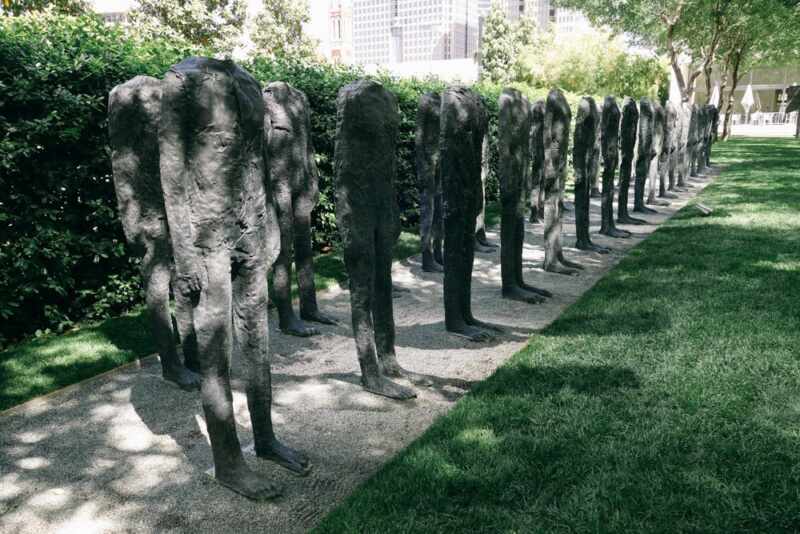 Before we left I rushed back for one last moment with Eve.
And then headed home through the Stargate.
Thank you for having me, Texas!
I will certainly be back and want to see much more of you next time.