On the final day of the conference we all got together for a truly Texan brunch.
Well, not exactly "truly" Texan… but the Texas we'd all sorta been hoping for. You'll see what I mean.
We arrived at Southfork Ranch soon after the rain.
The trees trembled in the breeze, the sun warmed the tarmac and the wet earth slowly baked back to a crisp. All mingling to make the most hedonistic of perfumes.
I can't tell you how good it felt to be in the country again!
I wore a Minkpink playsuit (possibly the most comfortable & flattering thing I've ever owned), a Mango embroidered jacket, a Gigi New York tote, Ray Bans and, of course… cowboy boots!
Having arrived, we all headed towards the sound of music and the sweet smell of brunch.
We all lined up patiently and piled up our plates with carnitas.
Grabbed a mimosa and took our seats in front of the band.
"I's reary guhhd" was my response.
We ate our fill of Mexican food, before moving onto pudding.
And, of course, bloggers have to snap pudding before we can eat it!
After brunch we set off to explore the ranch.
I made some new buddies.
But when they discovered that there were cocktails on offer, kisses went out of the window!
We moved on to smaller fry.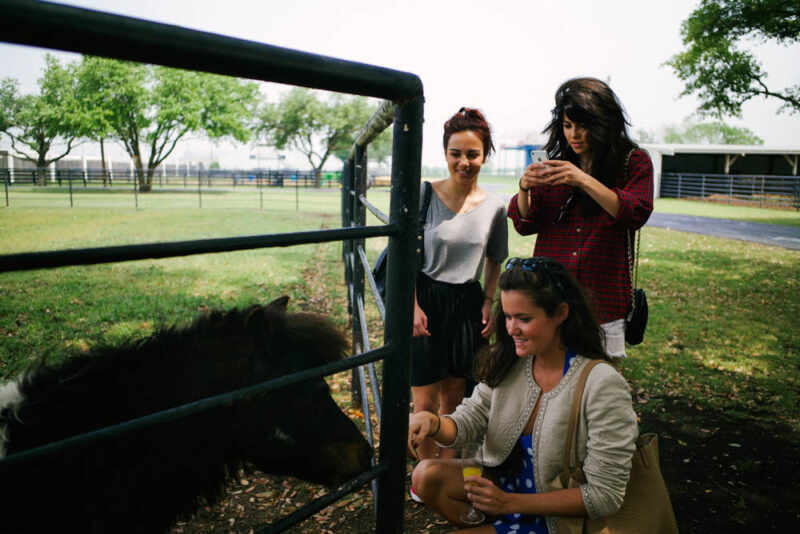 This horse & these young ladies are actually full sized… I'm just I giiiiaaaaannttt!
And giants need refills.
Inside we were allowed to take turns on the bull, after signing a terrifyingly long disclaimer.
I scribbled my name and bounced right on up!
Try as he might, the bull didn't manage to un-seat me, and I eventually gave in and hopped off.
Walked out like John Wayne and headed somewhere a little more relaxing.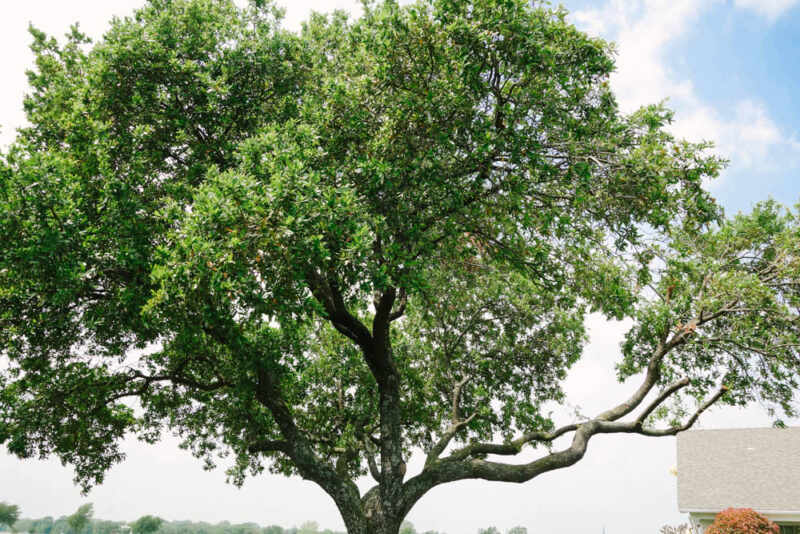 We took a hayride over to J.R's house (the character from the Dallas TV show).
And chilled out by the pool for a little while.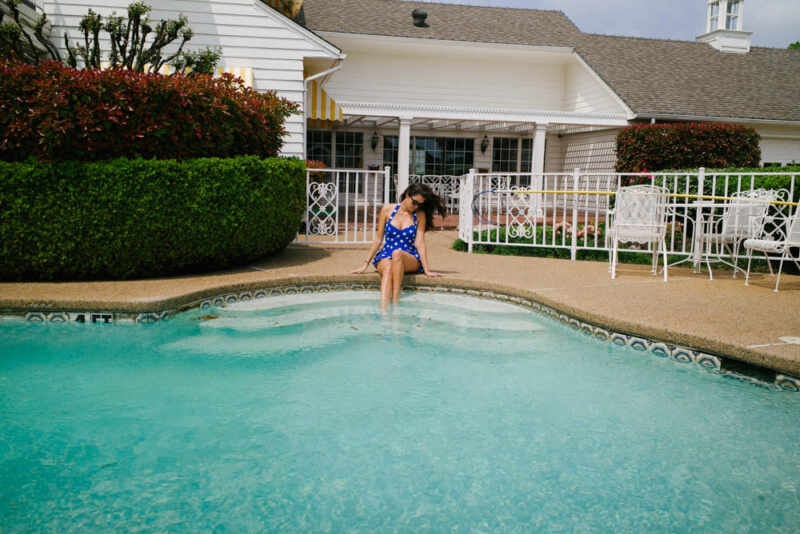 It was the perfect end to a brilliant weekend.
I'm so grateful to have been invited and loved being surrounded by such glossy, glamorous but most importantly bright & impressive young women.
I've never experienced clothes envy like it! Just look at these shoes…
The ranch was a hoot, I just wish I'd paid more attention to the rules…
No more horsing around for me!
[iframe frameborder="0″ height="120px" scrolling="no" src="http://currentlyobsessed.me/api/v1/get_widget?wid=29&blog=The%2BLondoner&product_ids=8e99a62ebfaa60f2a16ab6eb9ab6facb,n_7996822,n_7996450,ef9b952fca9cdfb3e3f931b25a831ccd,n_8524860,n_8950958&rows=1&cols=5&brand=1&price=0&hover=1″ width="600px"]