I landed back in New York on one of the wettest days I have ever seen.
Honestly, it was like a monsoon.
The rain came down in sheets, creating lakes rather than puddles and soaked right through my suitcase in the time it took me to heave it from the cab to the door.
I popped out to get some lunch (had some great sushi at Blue Ribbon) but my poor feet got soaked. By the time I got home I was shivering and furiously grumpy about it.
I left the house once more to buy some wellies and then hibernated for the rest of the afternoon.
The next day I was ready for the rain!
I pulled on my snazzy new boots, slipped on a Barbour and headed out… into glorious sunshine.
Just my luck!
Too stubborn to go inside and change, we set off for coffee at Sant Ambroeus.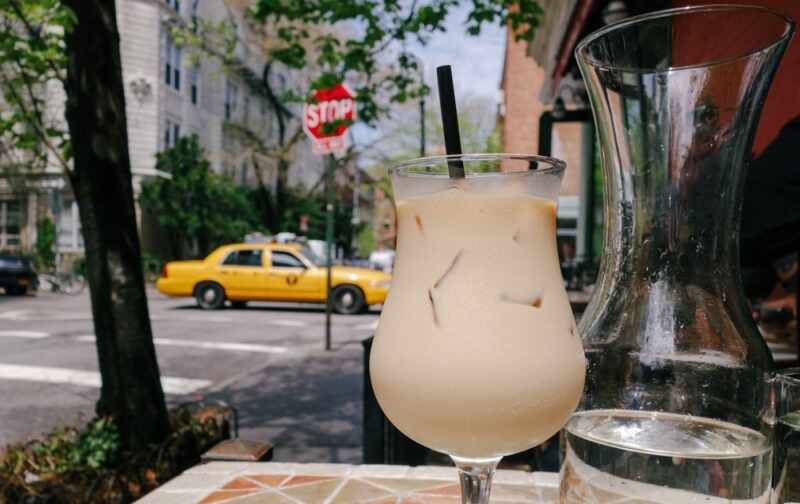 Within the last 8 months you could say I have become something of an iced latte fan.
You know how The Cookie Monster feels about cookies?
Yea, that gives you some idea of how I feel about an iced coffees. (And I enjoy them with similar restraint and grace!)
Just look at that beauty! All the condensation on the glass.
Don't you just want to slurp it all up?!
I'm not going to lie, I'm quite tempted to lick the screen…
Later on we strolled a little, enjoyed the sunshine and dipped in and out of shops.
I may have fallen into Marc Jacobs and emerged with a little somethin' somethin'.
[iframe frameborder="0″ height="120px" scrolling="no" src="http://currentlyobsessed.me/api/v1/get_widget?wid=29&blog=The%2BLondoner&product_ids=n_7373398,15b0404b43f9f2ace57e4701e856ff37,n_9043854,n_8322642,n_9043798&rows=1&cols=5&brand=1&price=0&hover=1″ width="600px"]
[iframe frameborder="0″ height="120px" scrolling="no" src="http://currentlyobsessed.me/api/v1/get_widget?wid=29&blog=The%2BLondoner&product_ids=fab73605c034d5d1f27b386c4f054b1f&rows=1&cols=1&brand=1&price=0&hover=1″ width="160px"]
Ps. If you're a welly fan, you can 50% off Hunter boots, just a heads up for festival/walking/camping season!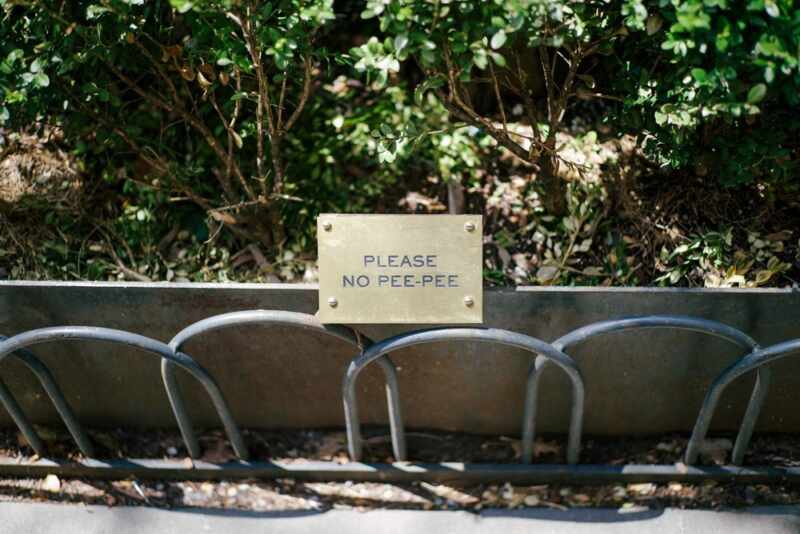 Spotted an odd little sign on the way to lunch. Imagine going into the engravers to ask for that little gem!
Anyway, lunch was at what might just be one of my new favourite haunts;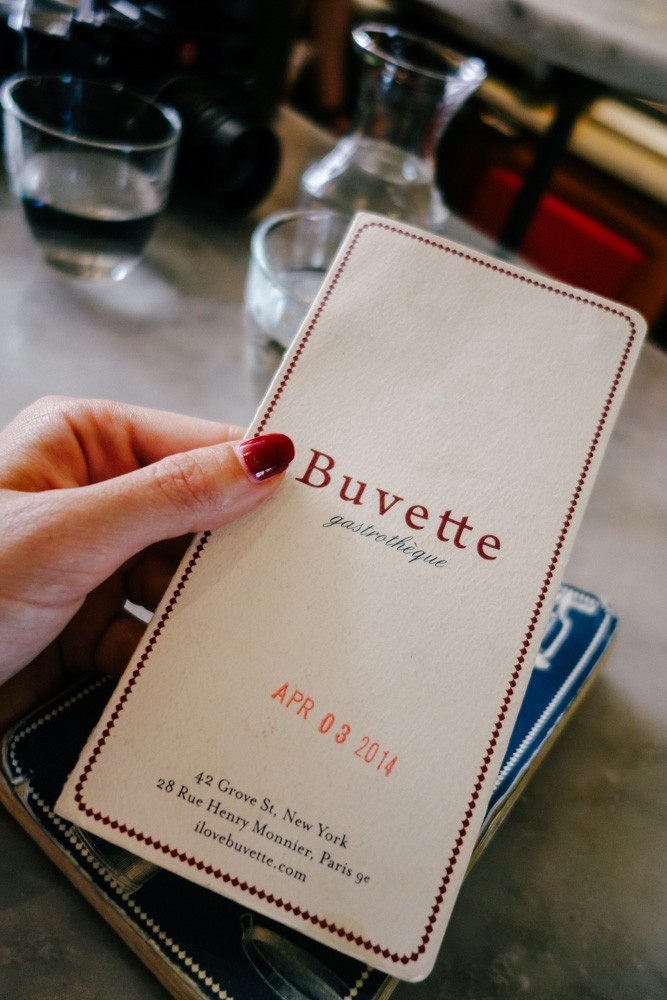 Not only do they have the coolest menus you have ever seen…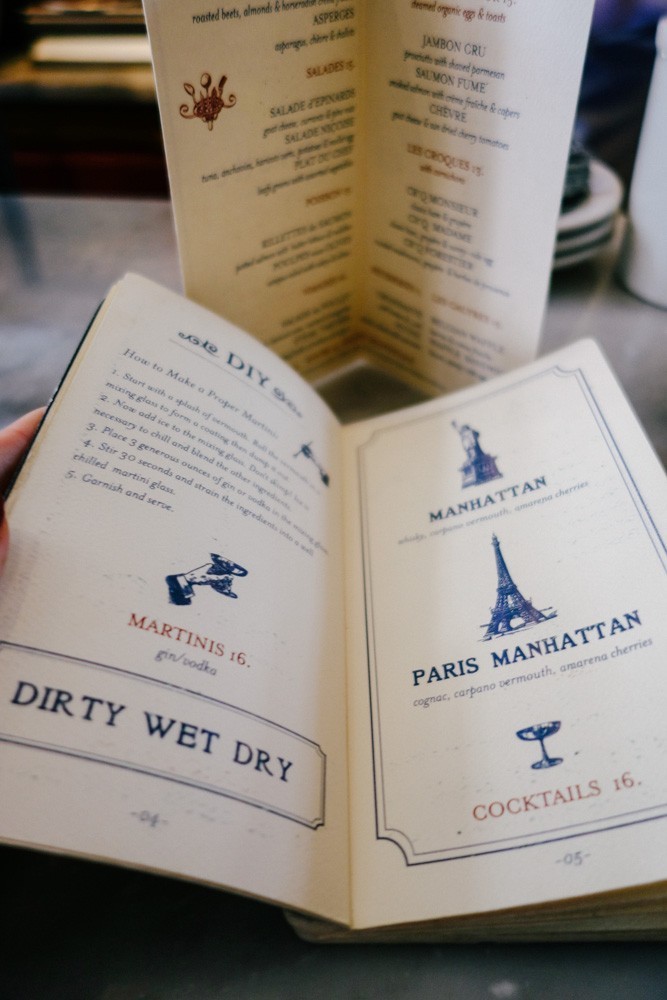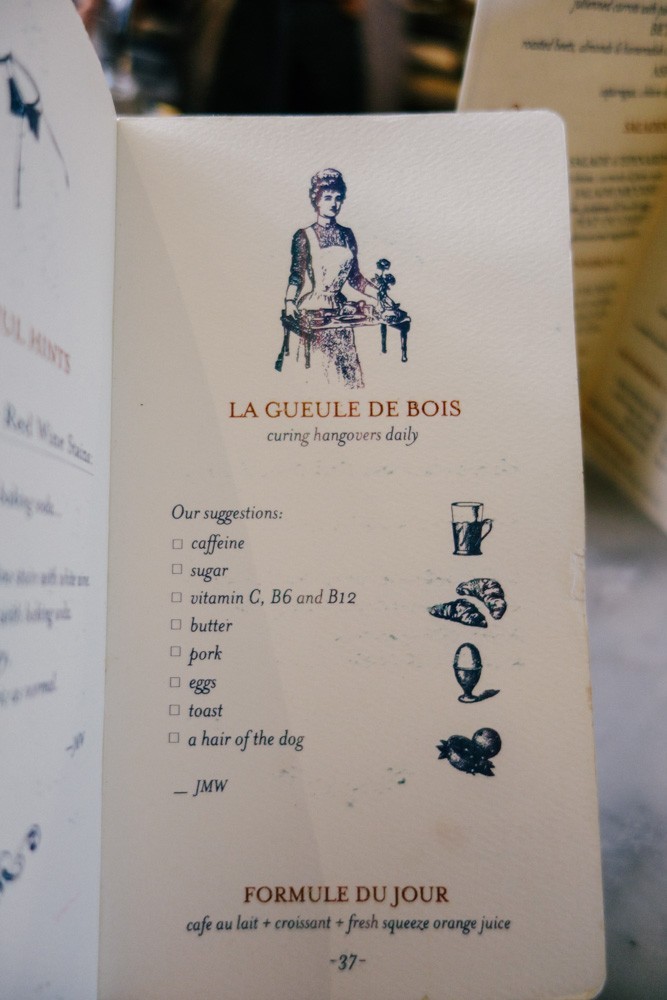 But their kitchen is a tiny affair just behind the bar.
This cheerful chap is making scrambled eggs, with steam from a coffee machine.
The menu is delightfully simple.
Fresh, local produce whipped up at a moments notice.
Cracking salads:
and unbelievable toasted sandwiches are their speciality.
And don't even get me started on those light, fluffy eggs.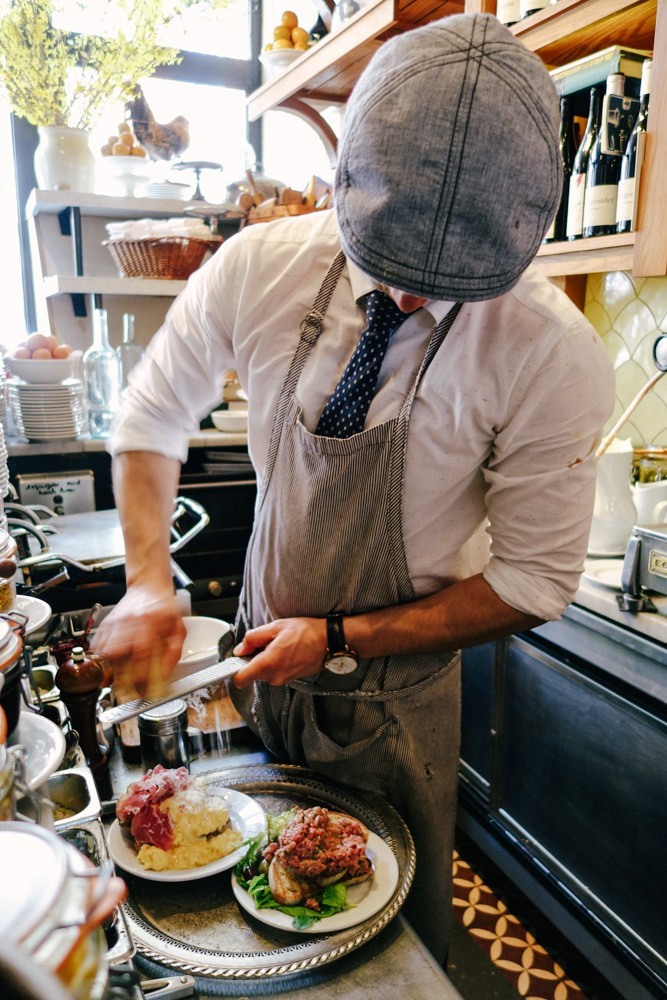 We started with steamed artichoke with aioli.
Quickly chased by octopus salad, with tentacles reaching out of the bowl.
Steak tartar.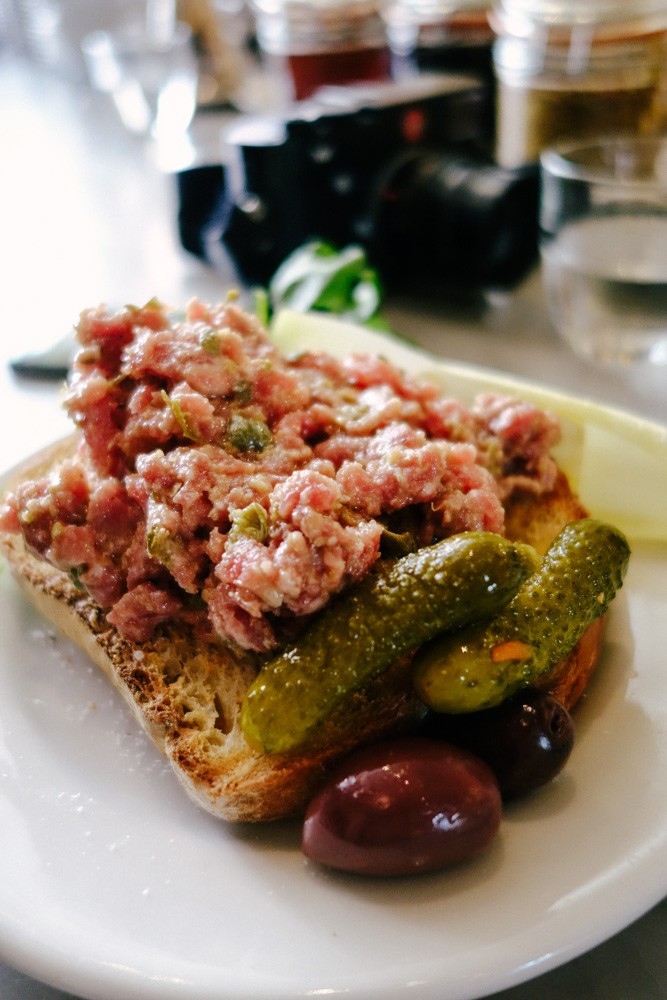 And bread with olive oil.
A veritable feast, followed by tea.
And coffee.
Aaaand a little sliver of tarte tatin.
We stayed and chatted to each other and the chefs for some time before eventually heading out for more wandering.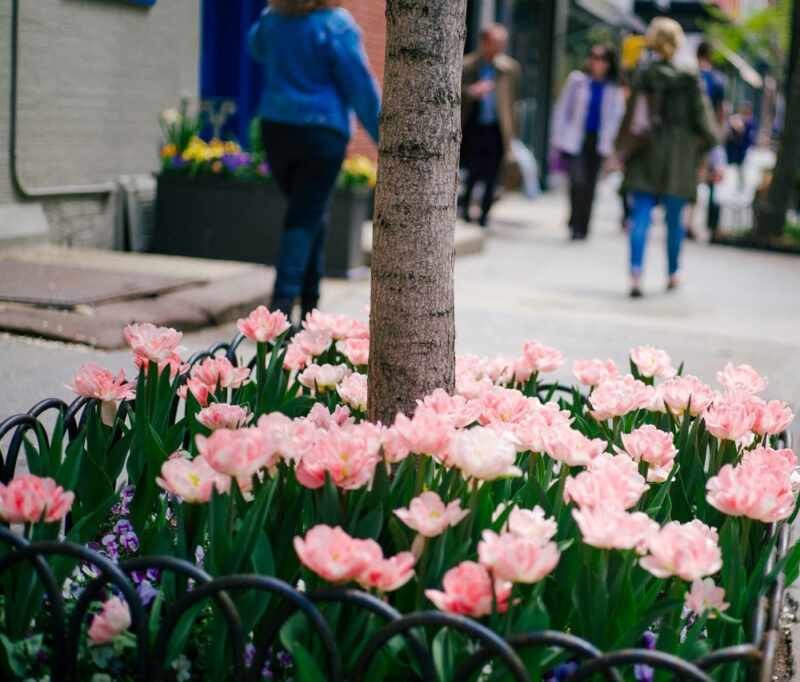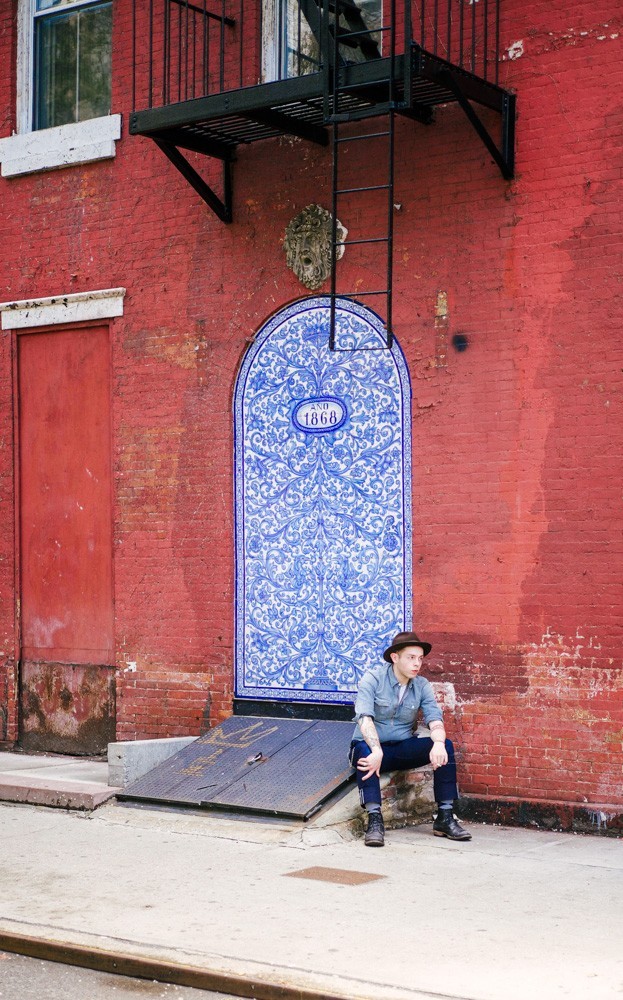 Those are noses. Just FYI.
Before we knew it, it was tea time and we just happened to be walking past a New York institution.
So it would have been rude not to pop in.
Magnolia Bakery is one of the most famous cupcake shops in the world and well worth a visit for those with a sweet tooth.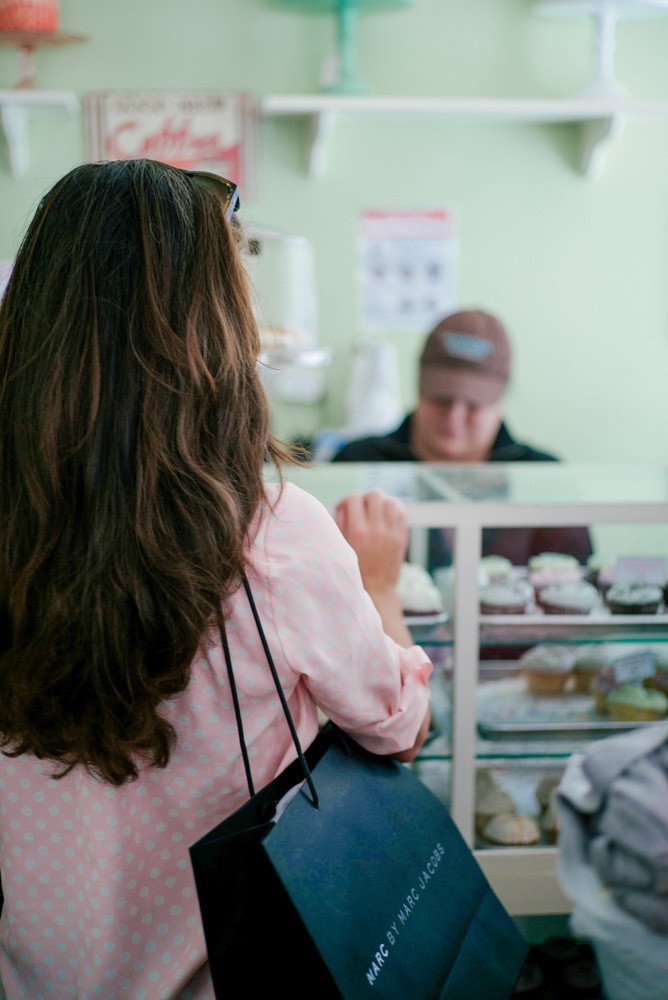 If you can wait until you get home to tear open that box and get stuck in… well, then you're a stronger soul than I, my friend.
Red velvet all the way, baby!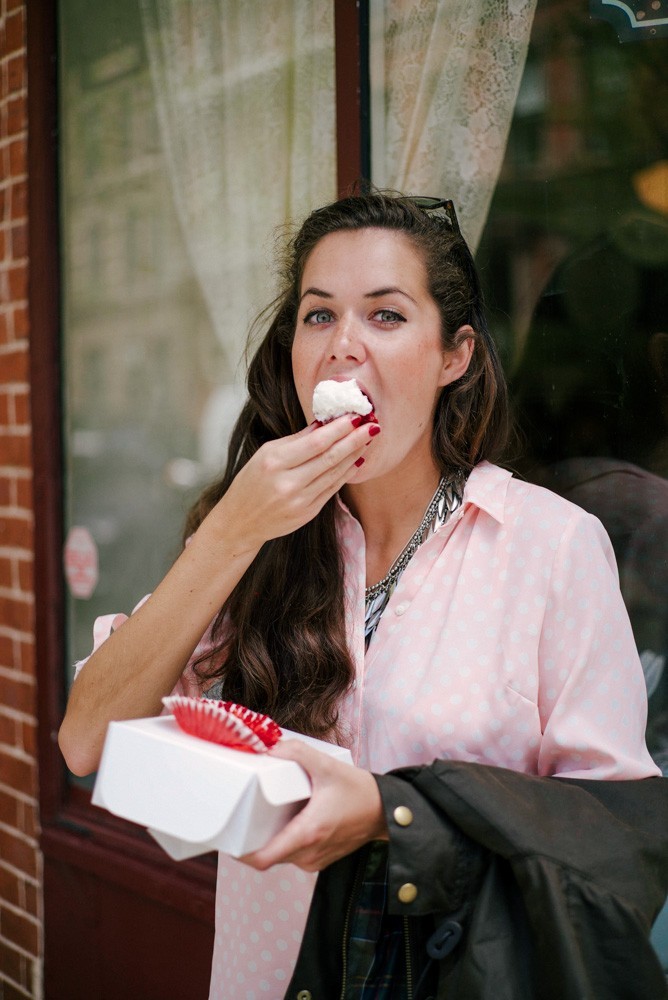 No sharing allowed.
After tea we met up with Royston and went to check out his friend's gallery.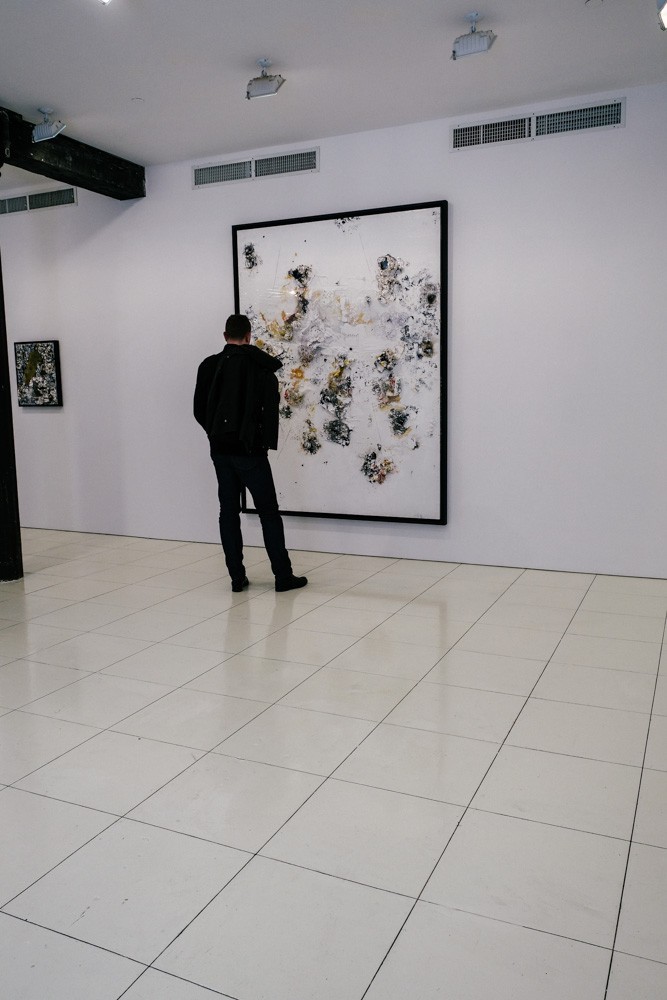 Not really my sort of art, but I got to enjoy some of nature's finest on the way home… so I couldn't complain!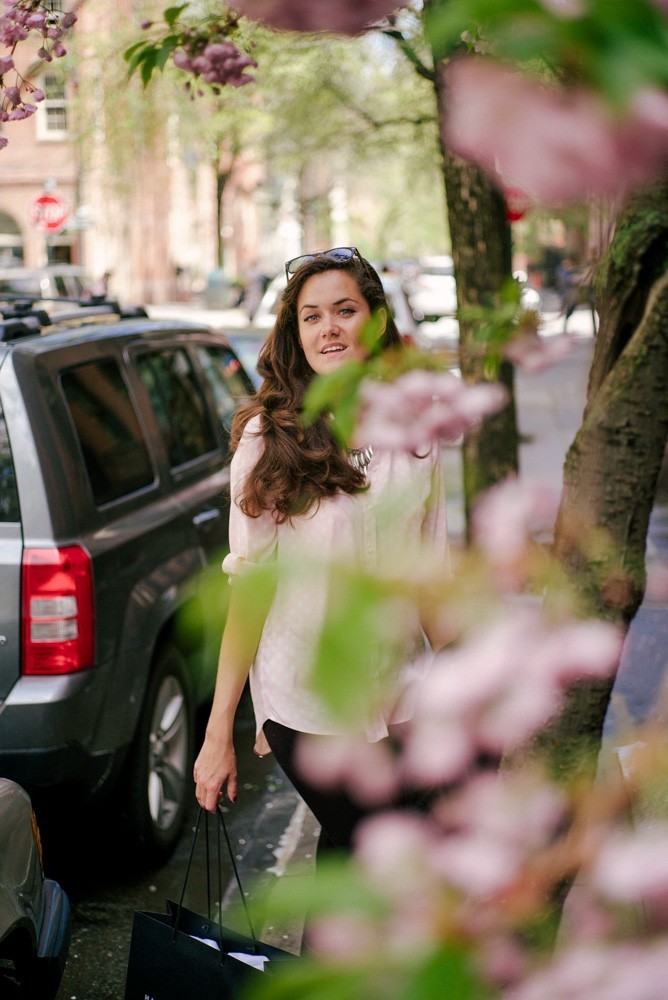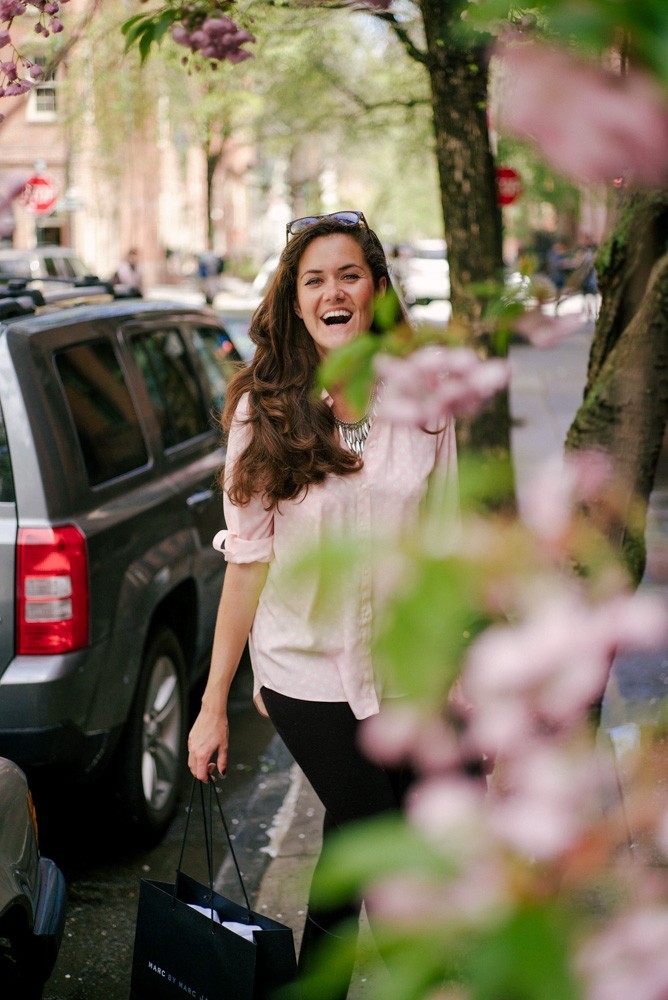 You know me, forever obsessed with blossoming trees!
I suppose all that foot-soddening-rain did them the world of good. Perhaps it'll make me blossom too?