We've officially suffered at the hands of the ultimate "First World Problem."
Because we've been totally, utterly spoilt with a private pool, we didn't even think to explore the resort's main event, the vast infinity pool.
Walking up to breakfast today we took a little detour & stumbled on what we've been missing…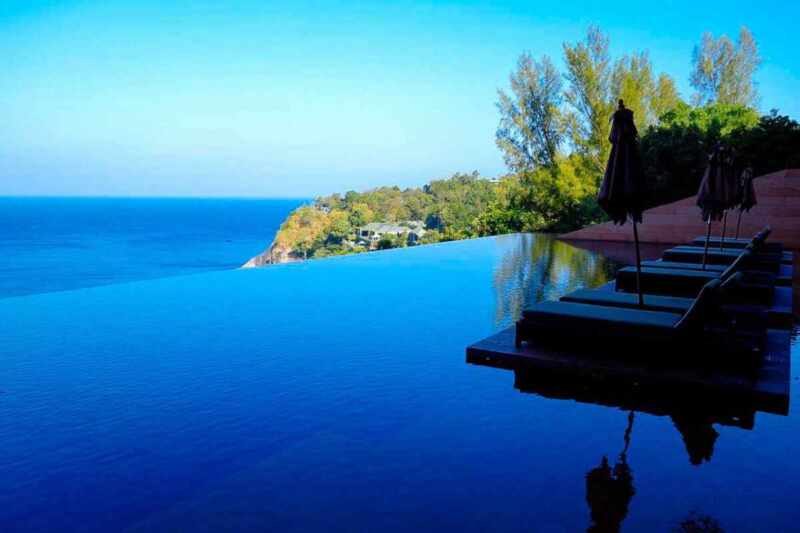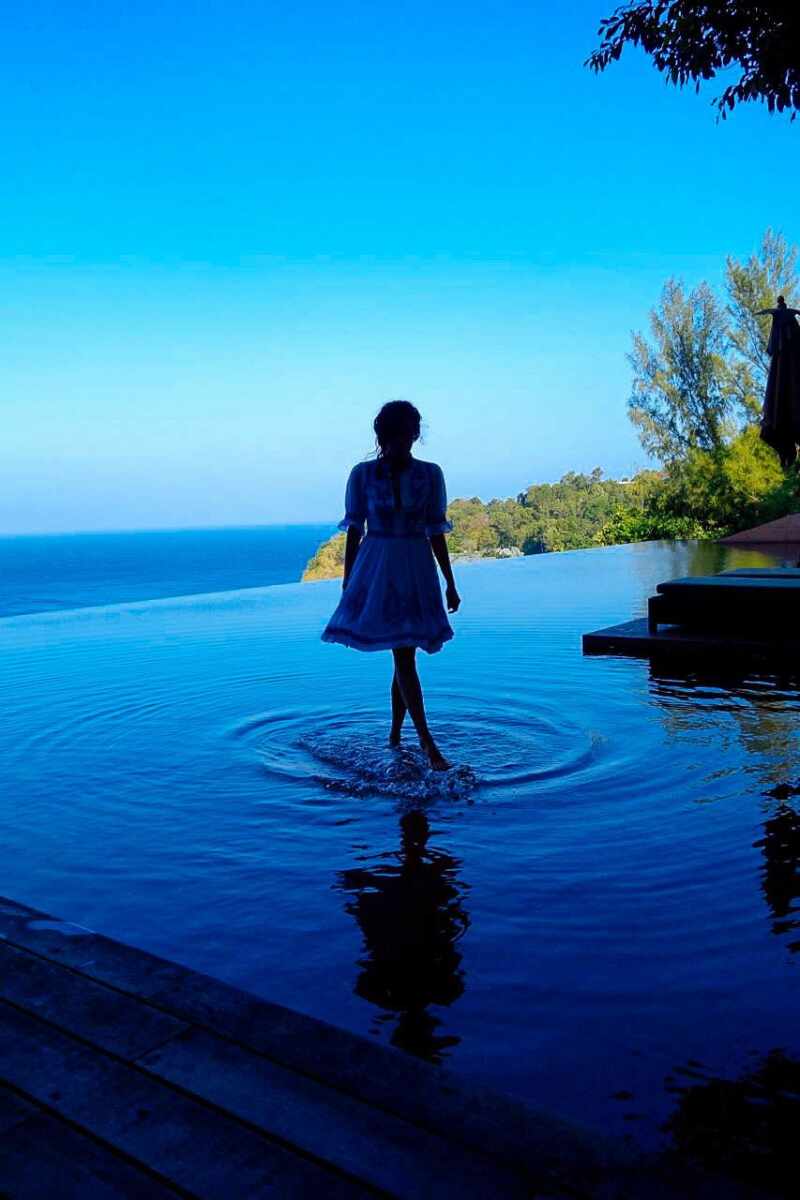 After a little paddle, we continued our climb up the cliffside to breakfast.
Vowing to return and spend the afternoon making up for our mistake.
I'm a real sucker for a breakfast buffet.
It's something I learnt from my father at a young age.
1. There's no shame in a piling your plate as high as possible, as long as nothing rolls off on the walk to the table. That's just bad building.
2. Never be embarrassed to be the first person up there.
3. This is a marathon, not a sprint. You can always go back for more.
What a wise, wise man my father is. (There's a reason my brother & I used to sing "Nananananana Fatman!" to the Batman theme tune to him… kids can be so cruel.)
Anyway, back to breakfast.
Rows & rows of fresh fruit.
Cut into hearts & everything!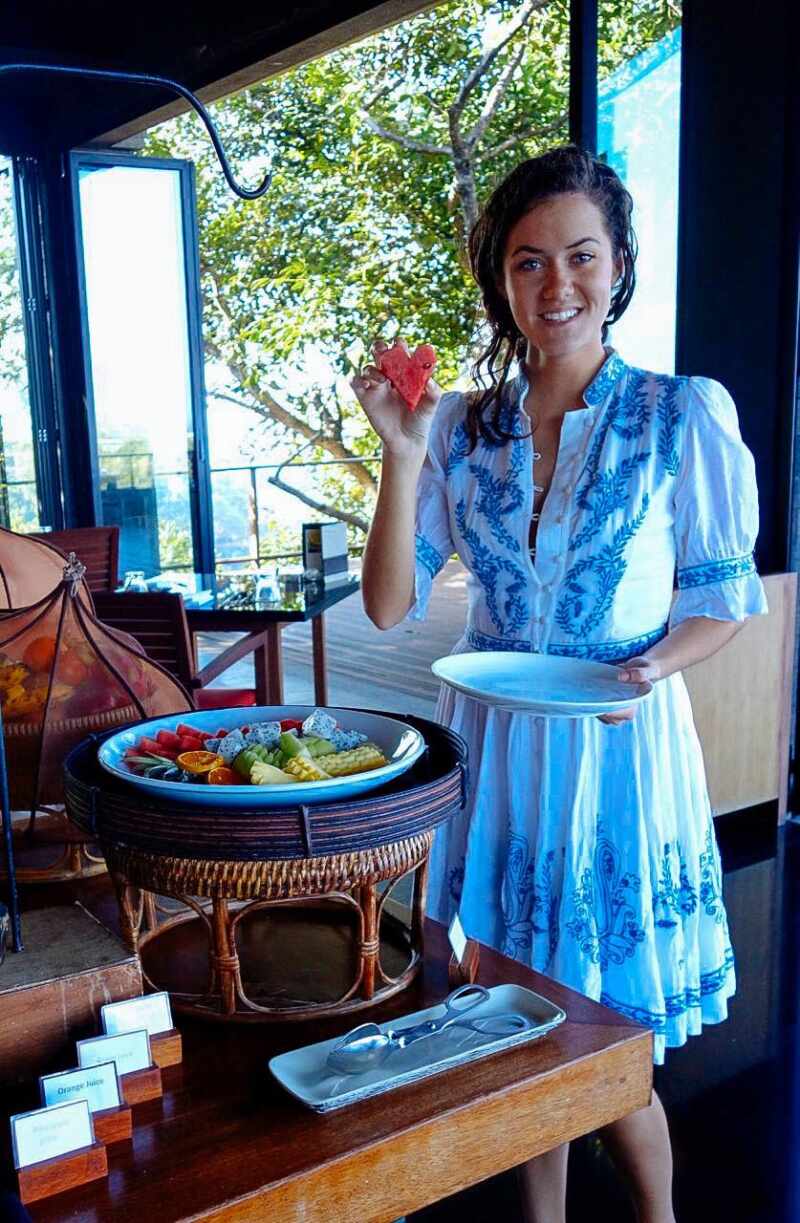 An entire shrine to all things pastry based…
And unbelievable jams to go with them
If you're of the Asian persuasion you can always go for Congee.
It's a sort of disintegrated rice pudding/gruel like substance that you add savoury toppings to.
Milly's had it every day so far. I don't know how, but she loves it!
I have to say I'm quite partial to dim sum & buns at any time of the day…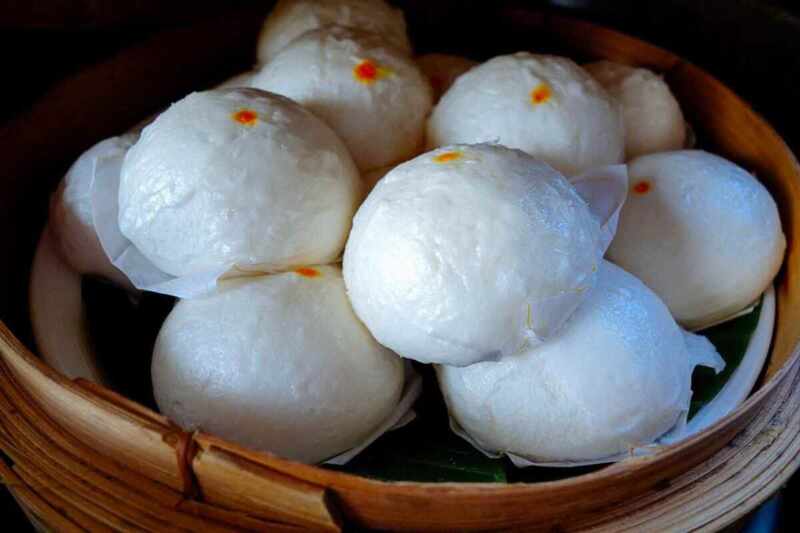 Having nailed the buffet, you get a proper breakfast too.
I went for coffee & a rather unusual take on eggs Benedict.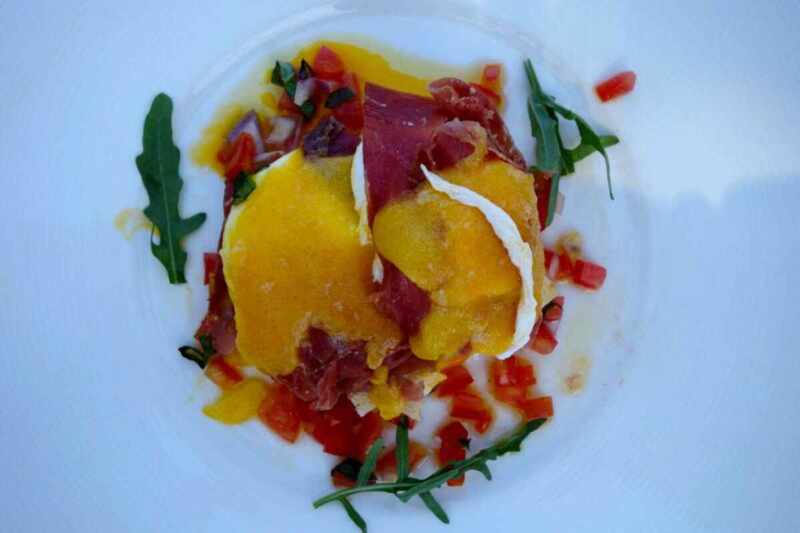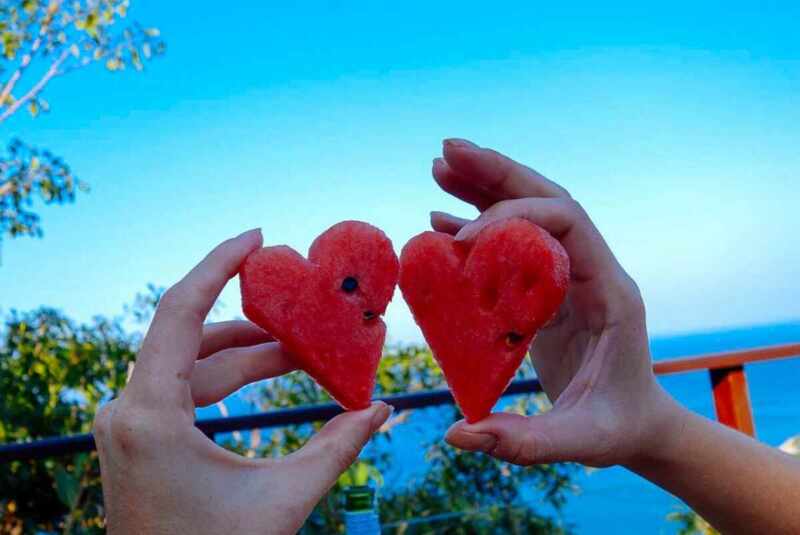 After breakfast we went exploring. Clambered over rocks at the beach and gorged ourselves on pad thai.
But the afternoon?
Well that was all about making the most of the our cliff top hideaway.
To infinity and beyond!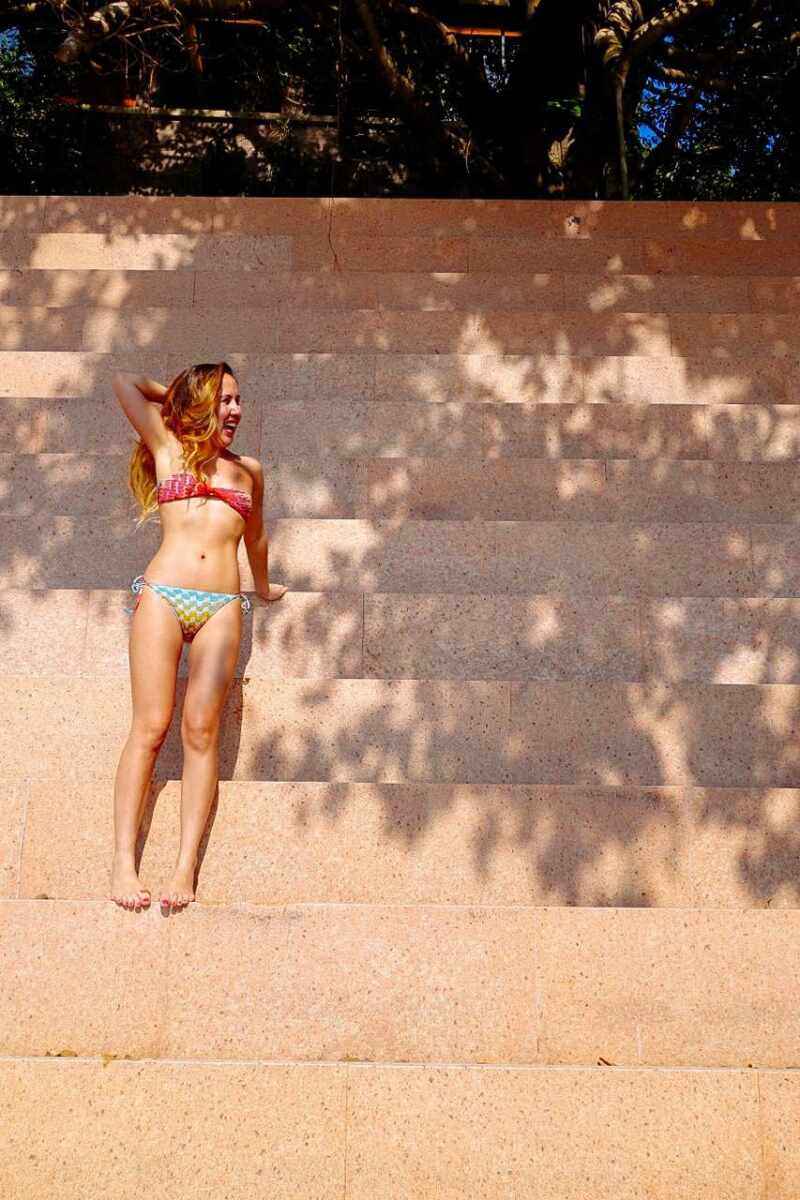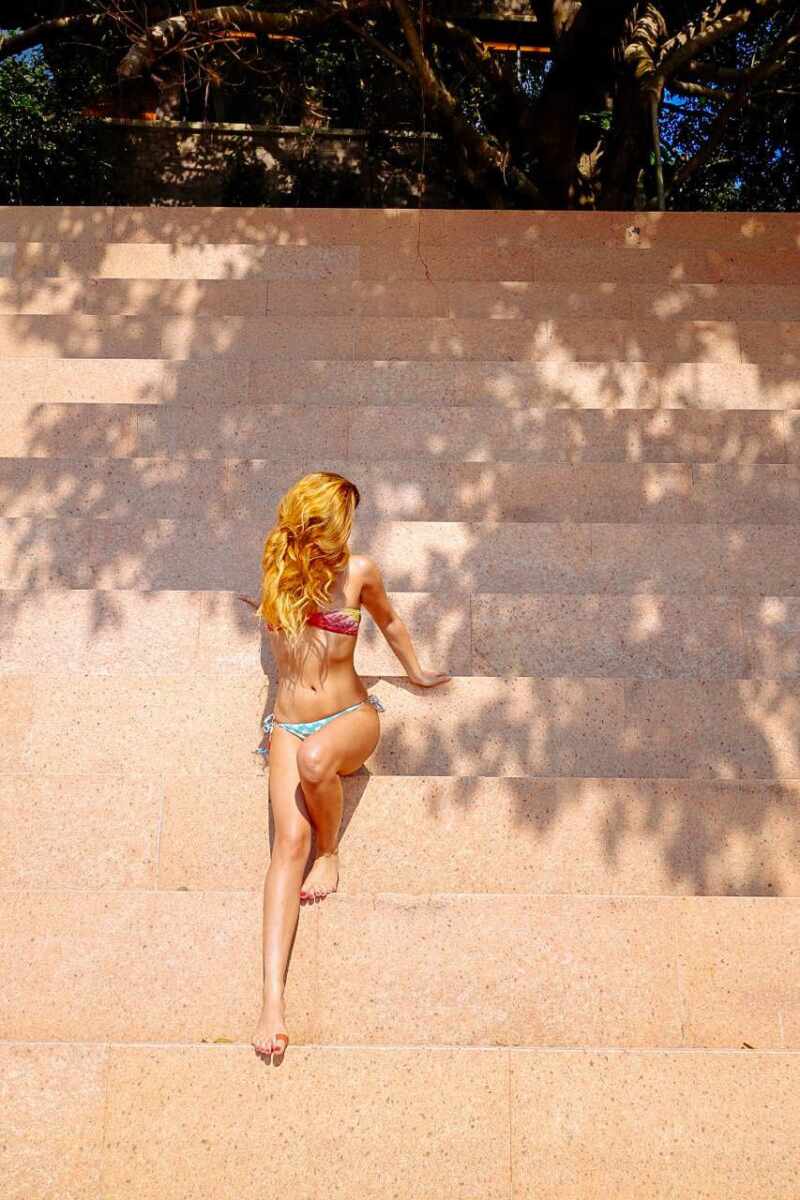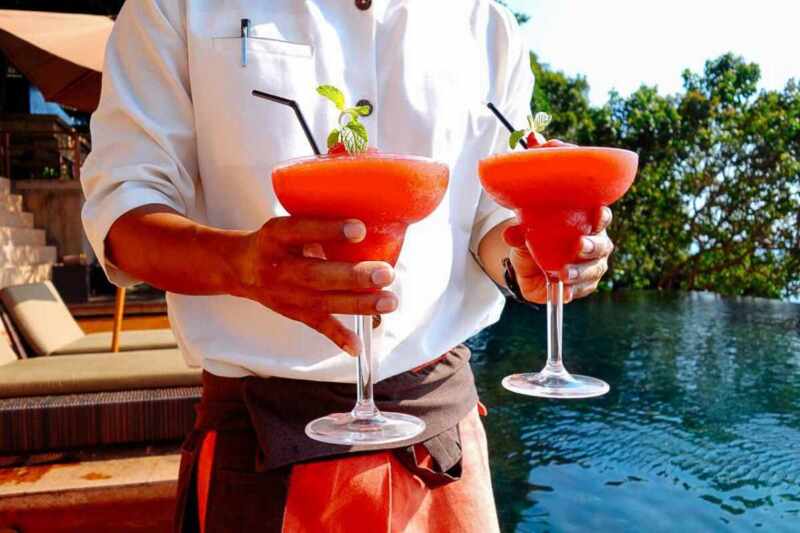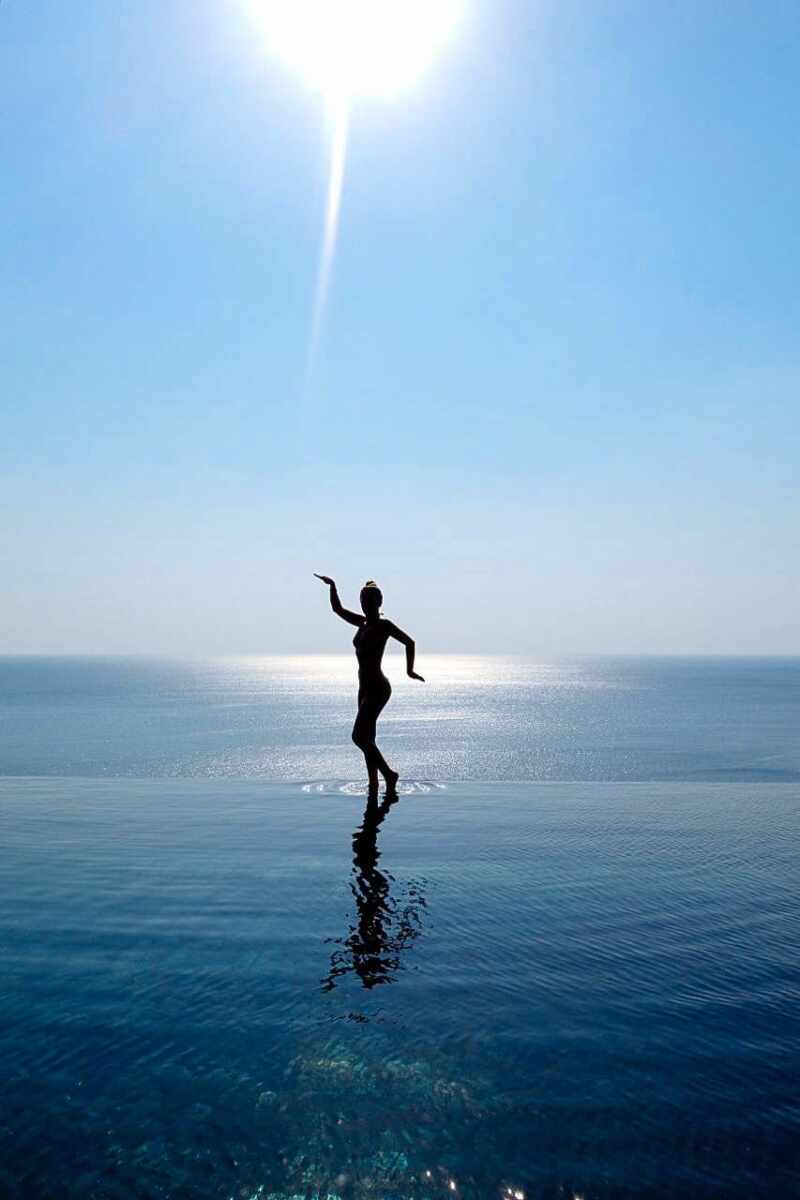 (My boobs never look this enormous, all credit goes to the bikini!)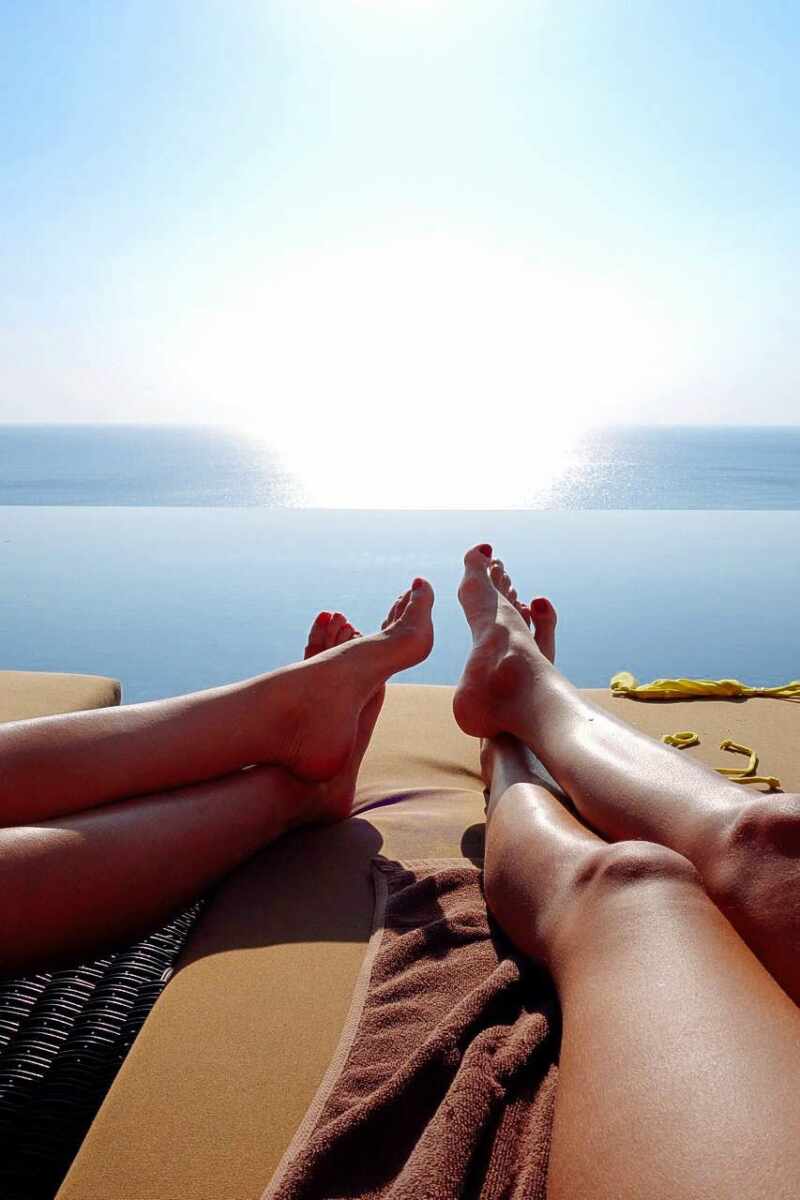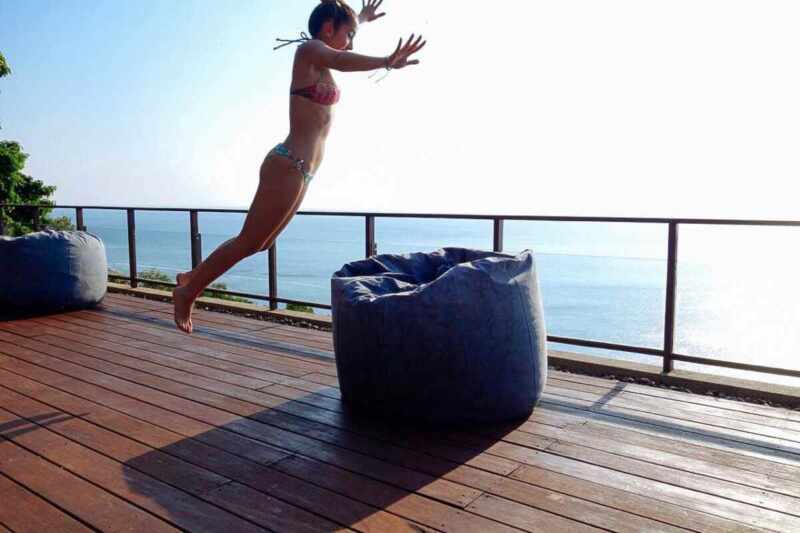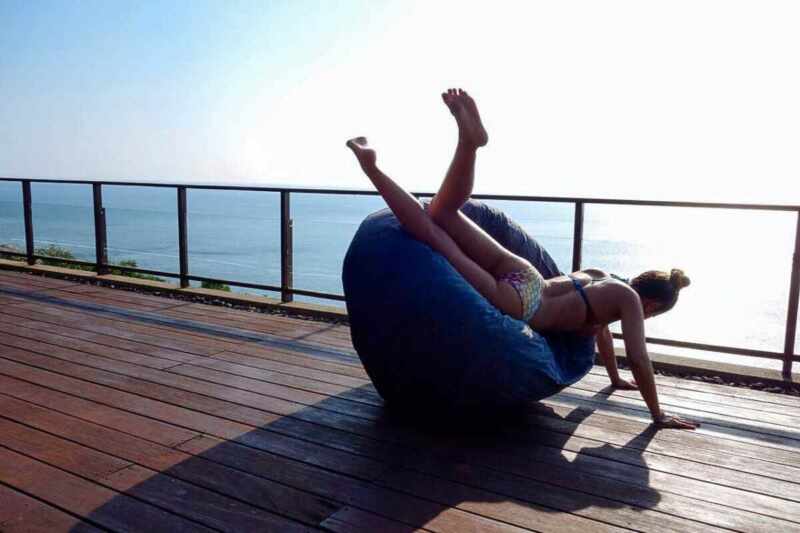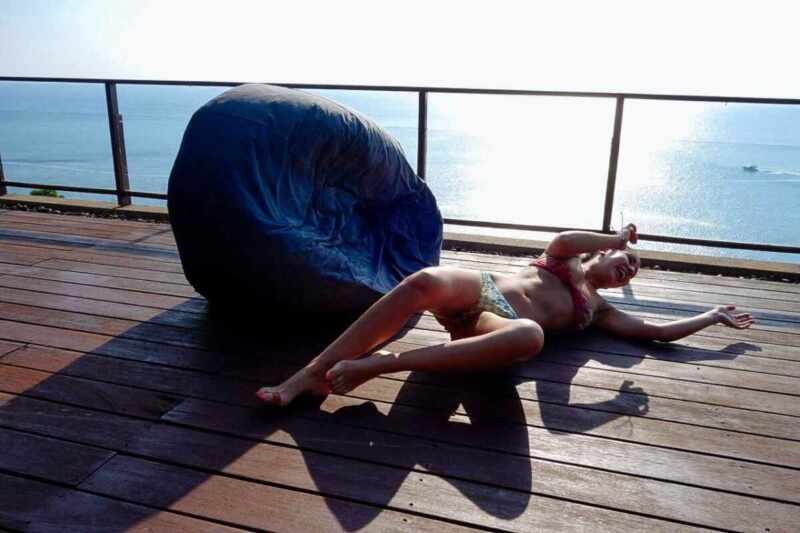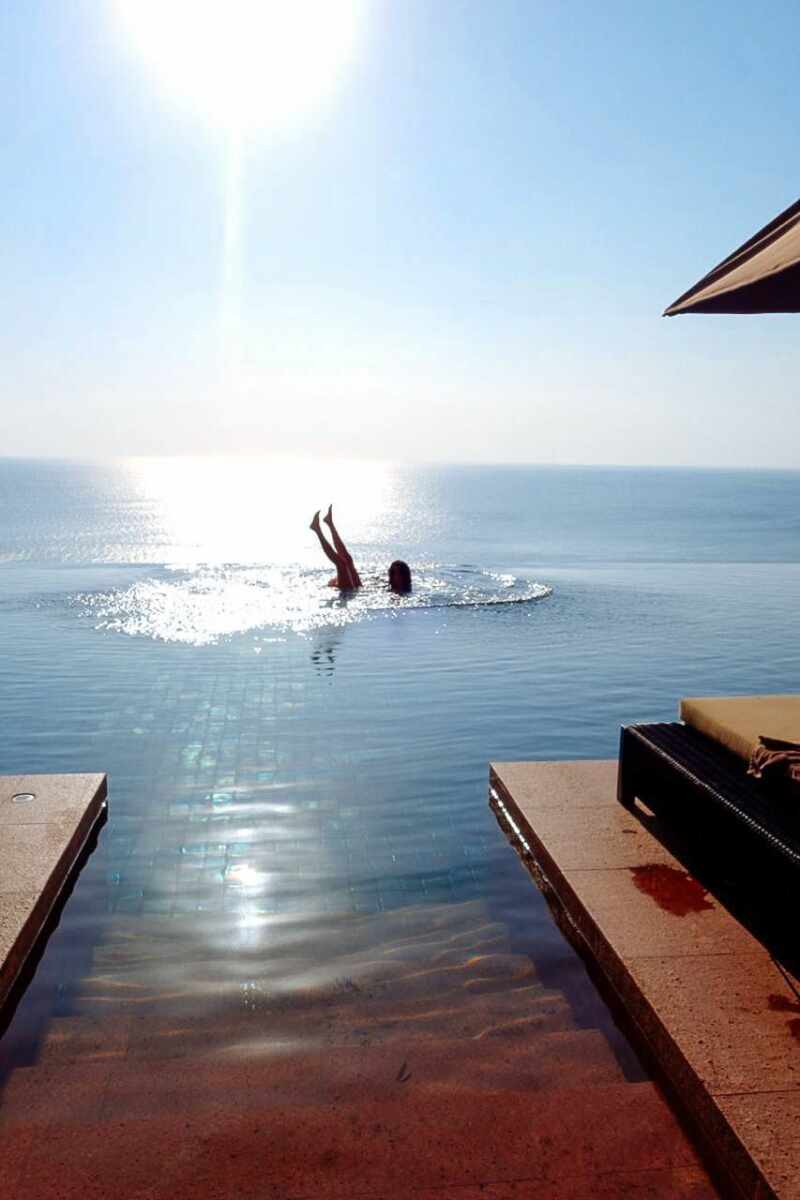 Our hijinx attracted the attention of a young American couple who joined us for happy hour!
Look at those adorable matching swimmers!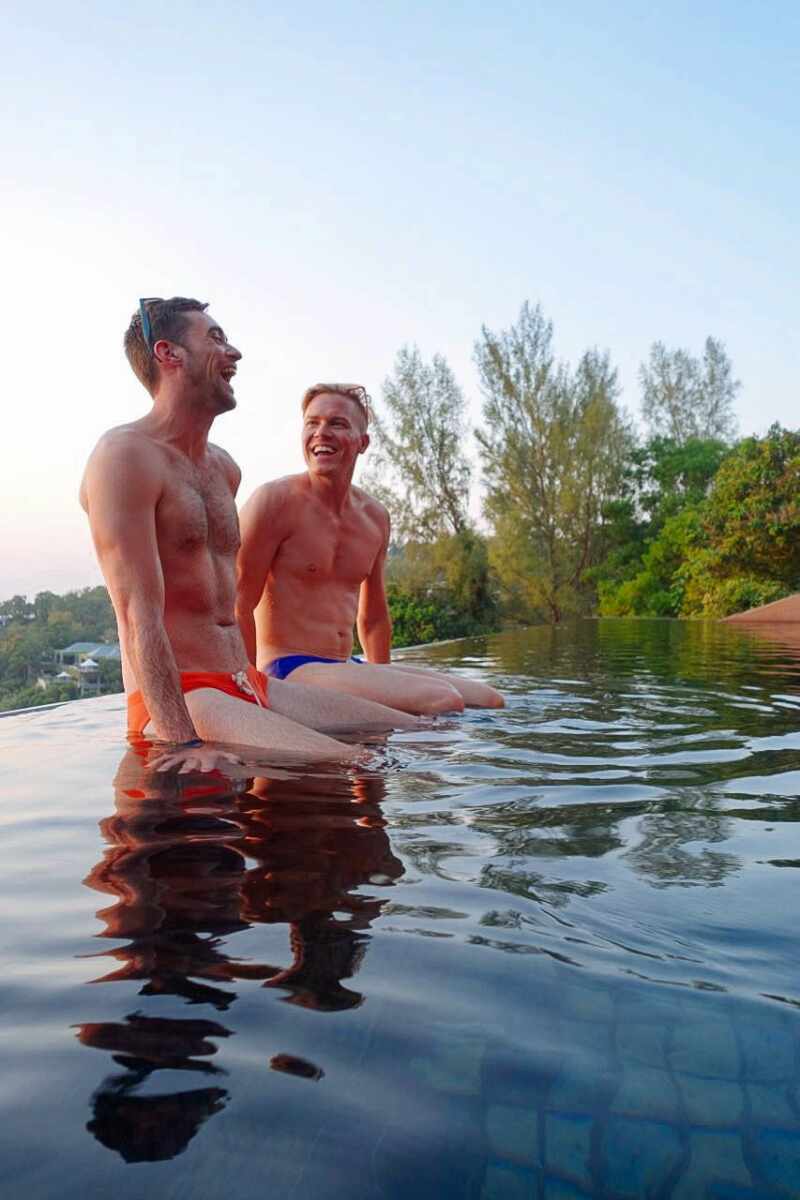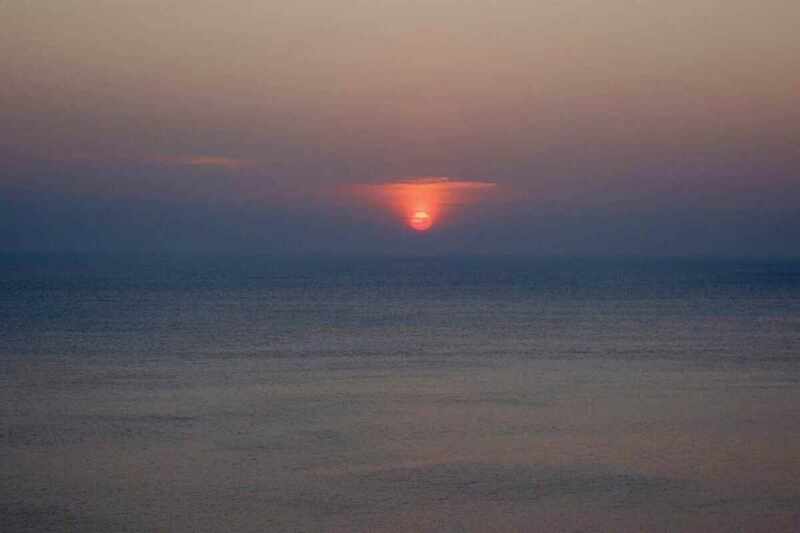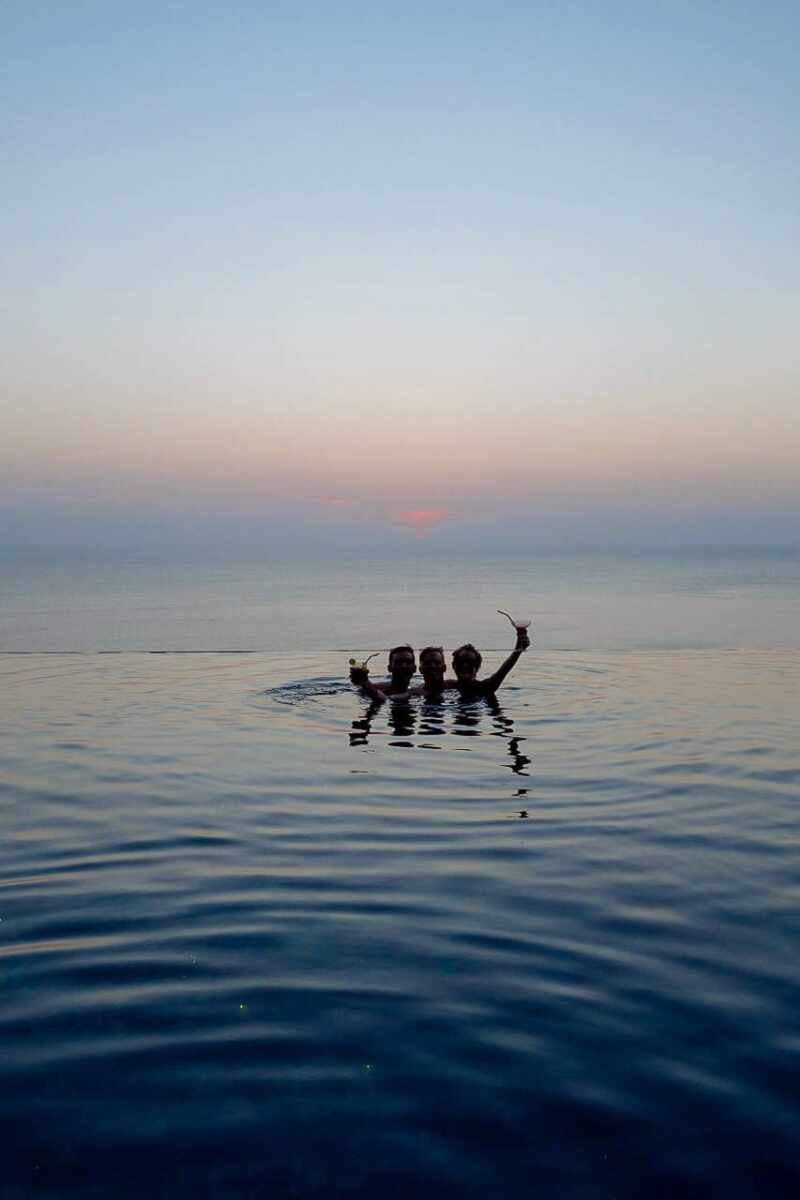 As soon as the sun dipped below the horizon, the stars in the pool came out.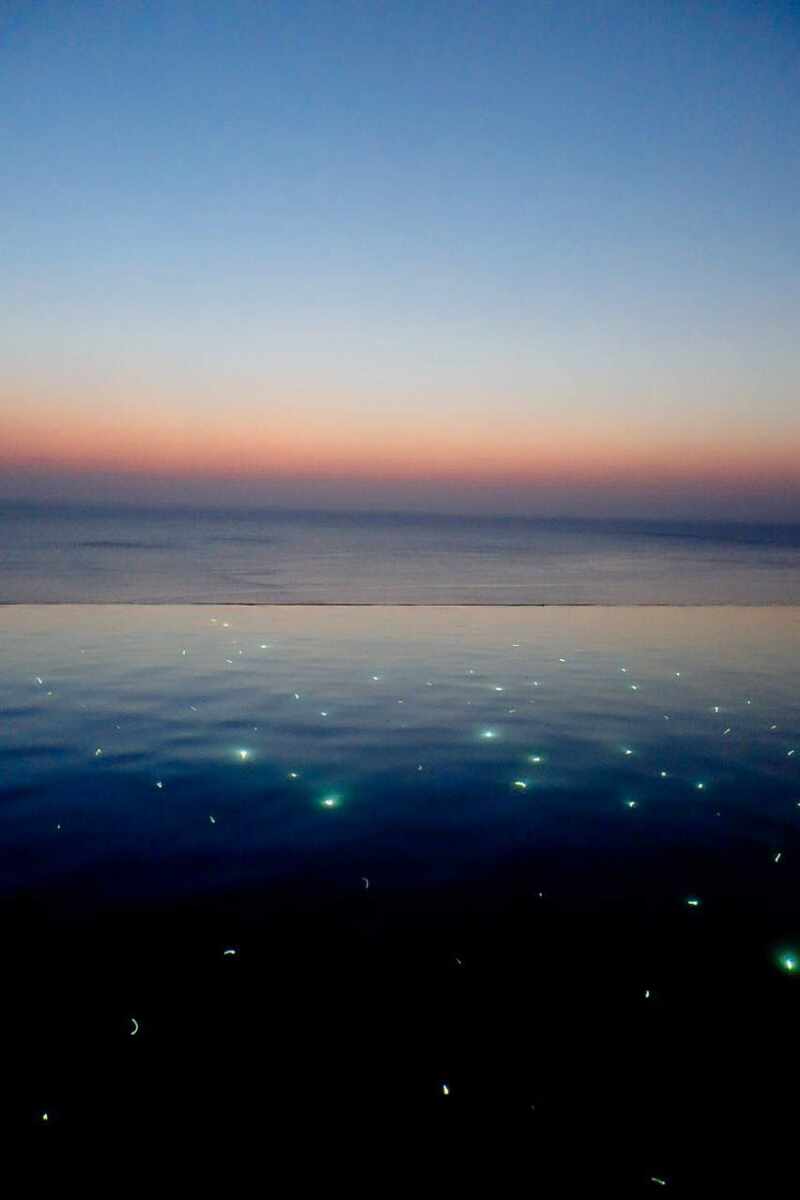 Twinkling away as we swam around in the inky blue water.
It all got a little romantic and so we left the boys to their drinks and dressed for supper.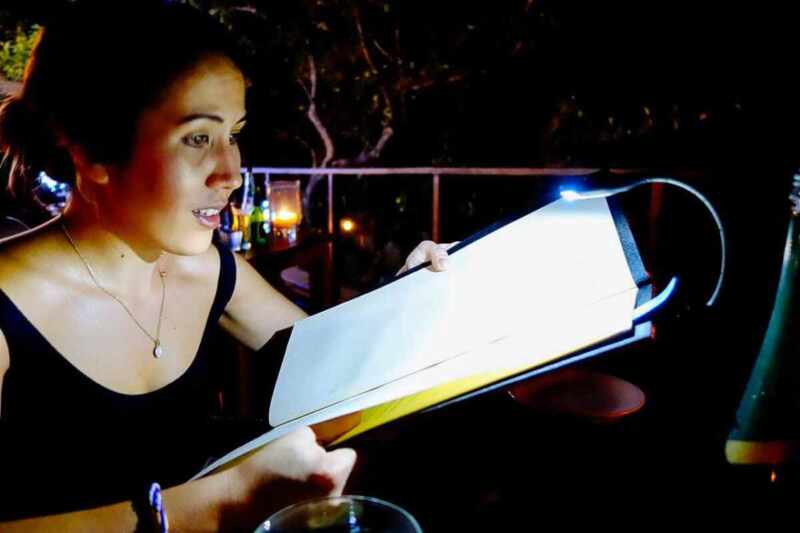 A banquet of Thai goodies enjoyed by the light of the full moon.