I know I promised you more adventures… but what I really should have told you is that they didn't go quite to plan. Misadventures, if you will.
Having arrived at Alex's house late at at night I'd heard the sea & been wowed by the sheer number of stars glistening overhead but hadn't really prepared myself for the view.
The front of her house is essentially one giant window. It over looks the pool below (too cold for a dip at this time of year) and a vast expanse of ocean below that. I mean seriously vast. 180 degrees of glistening blue for as far as the eye can see.
Snuggled in the only jumper I brought with me I drank my tea and watched as a family of dolphins leapt and played in the surf. The bay is 2miles deep. 2 MILES. So they're regularly visited by dolphins, whales, orca & seals.
We admired them in smiling silence before my blogging brain finally kicked in & I raced off to get my camera.
Waist deep in my handbag I rummaged around frantically, grabbed my shooter & skidded back to my spot at the window just as the last dolphin swam away.
As sad as I was not to be able to share the pictures with you, there's something almost magical about an experience you can't capture. It just seems that you have to feel it more deeply and push yourself to remember it, even if you can't hold it in your palm and show your loved ones. An experience just for you, one that can't be shared. Is that crazy?
A certain someone wasn't particularly interested in the dolphins so dropped a tennis ball at our feet and gazed up hopefully.
We pulled on sneakers & scarves and took him down to the beach for a leg stretch.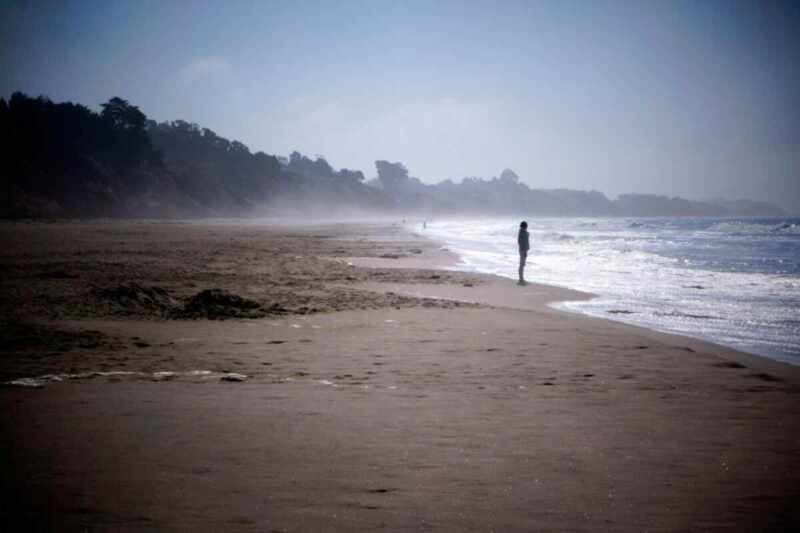 Having been in the heat of Los Angeles, it was nice to have a cooling break. To feel the cold of the breeze and feel the salty sea air against our skin.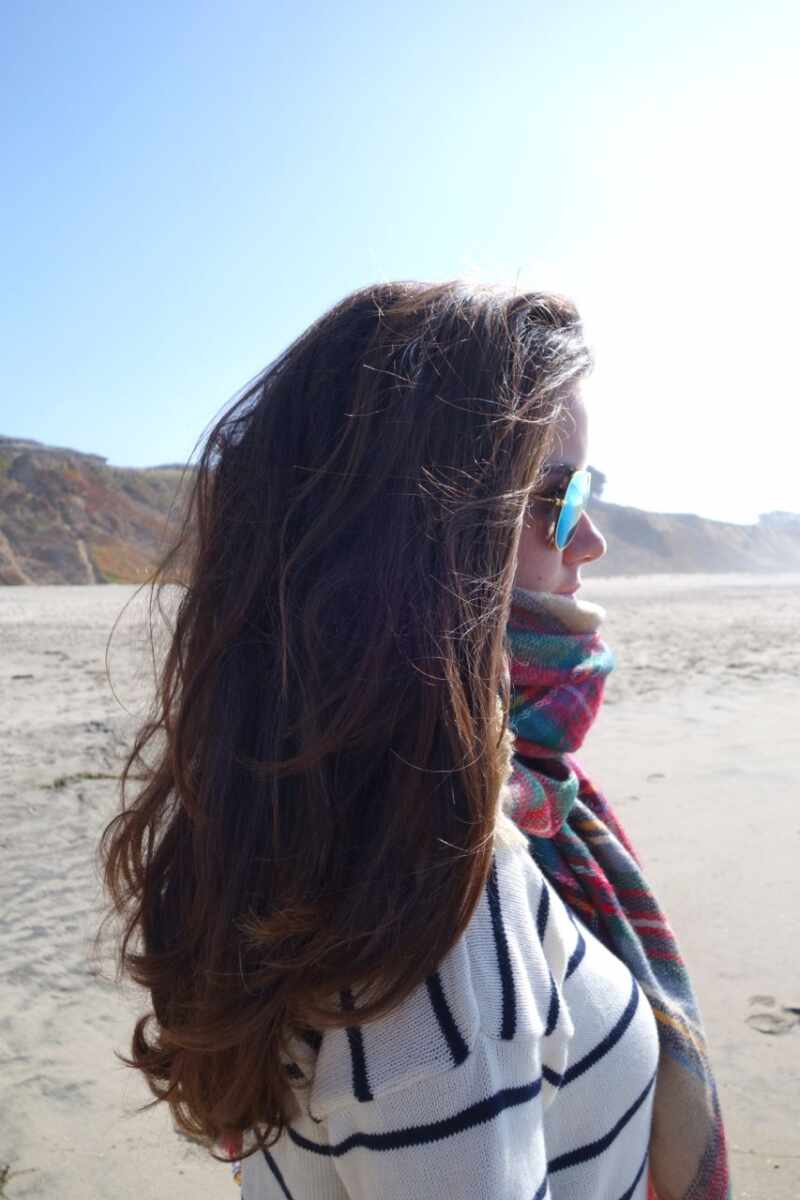 Some of us got saltier than others…
That afternoon we headed to Big Sur for lunch.
We drove along the infamous "1" road, which winds along the coast, hugging the cliffs and weaving in the most knee trembling, heart racingly way possible.
Before heading inland, through the woods until we reached Cafe Kevah in Big Sur.
We had a hearty lunch over looking the ocean & shared our table with two noisy woodpeckers (naturally I did my best Austin Powers "PECKER!" impression).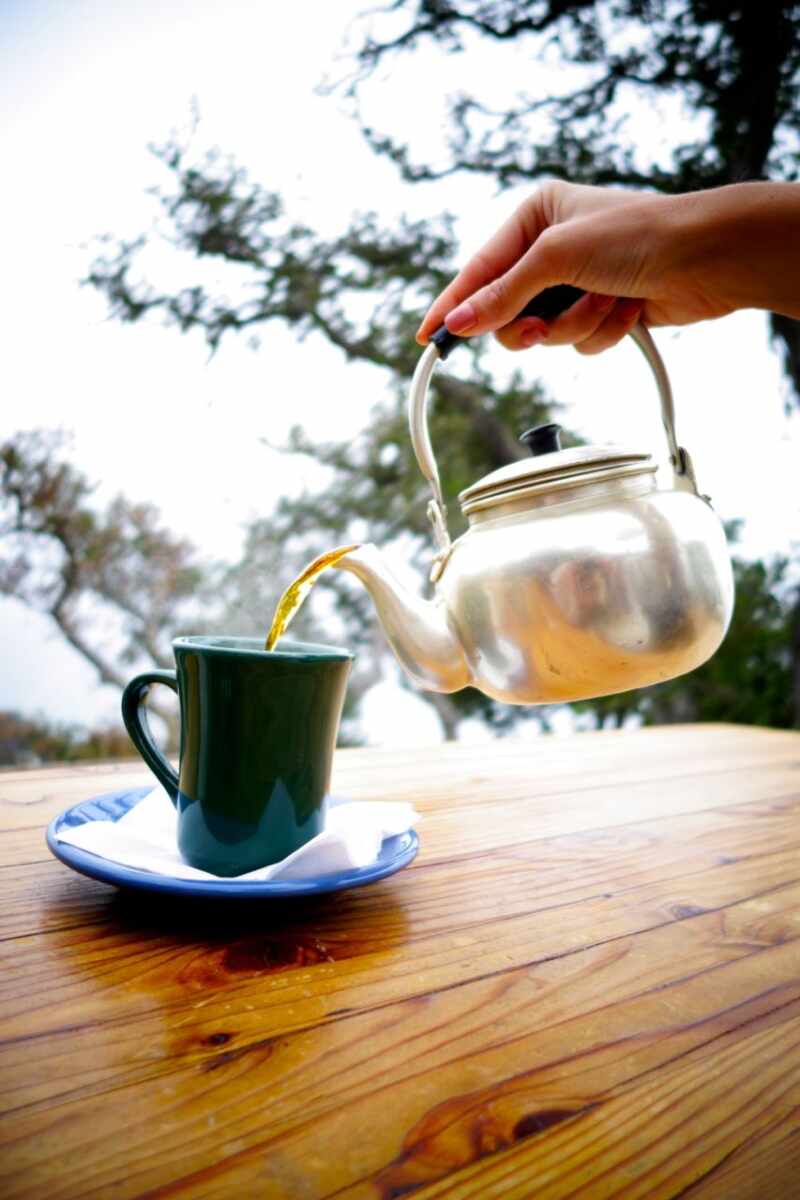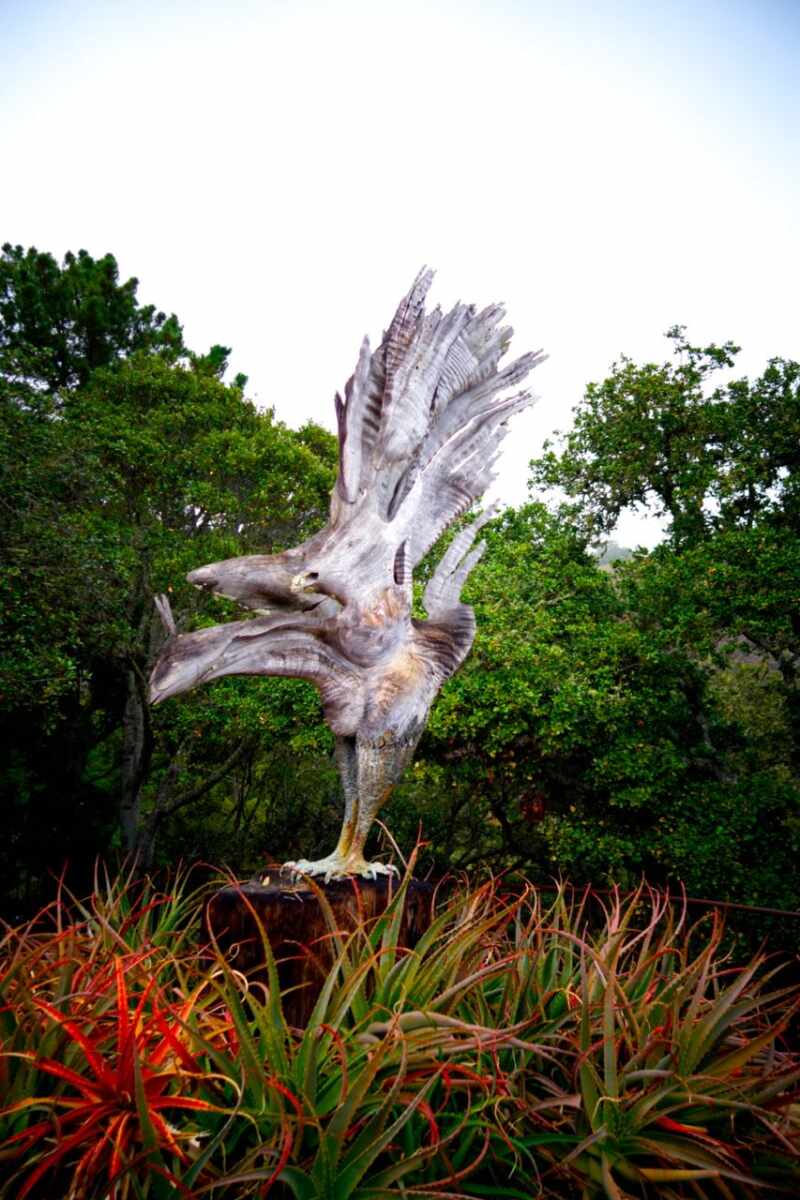 I gave mum a call, much to her & my delight.
And we headed off to find some redwoods, bears, lakes & rivers.
Of course this little genius had decided to visit a national park right in the midst of a government shutdown.
We were able to dip our toe into the woods, but go no further.
Apparently real woodland adventure requires government supervision.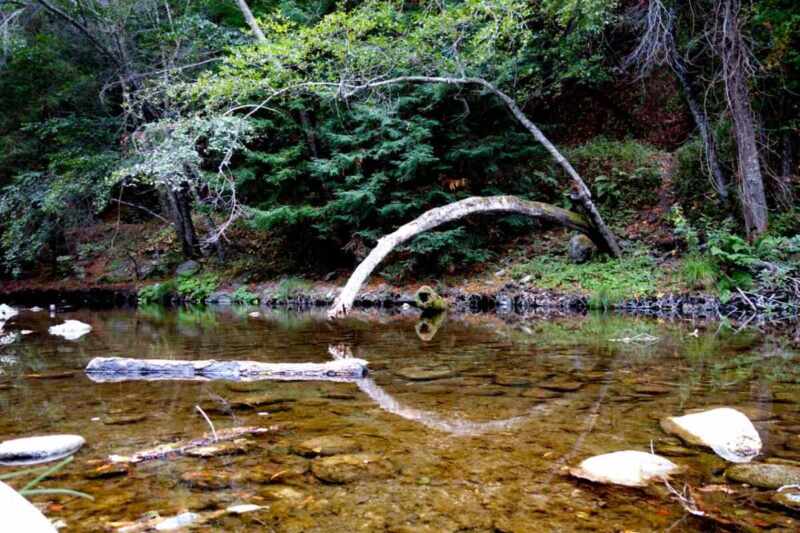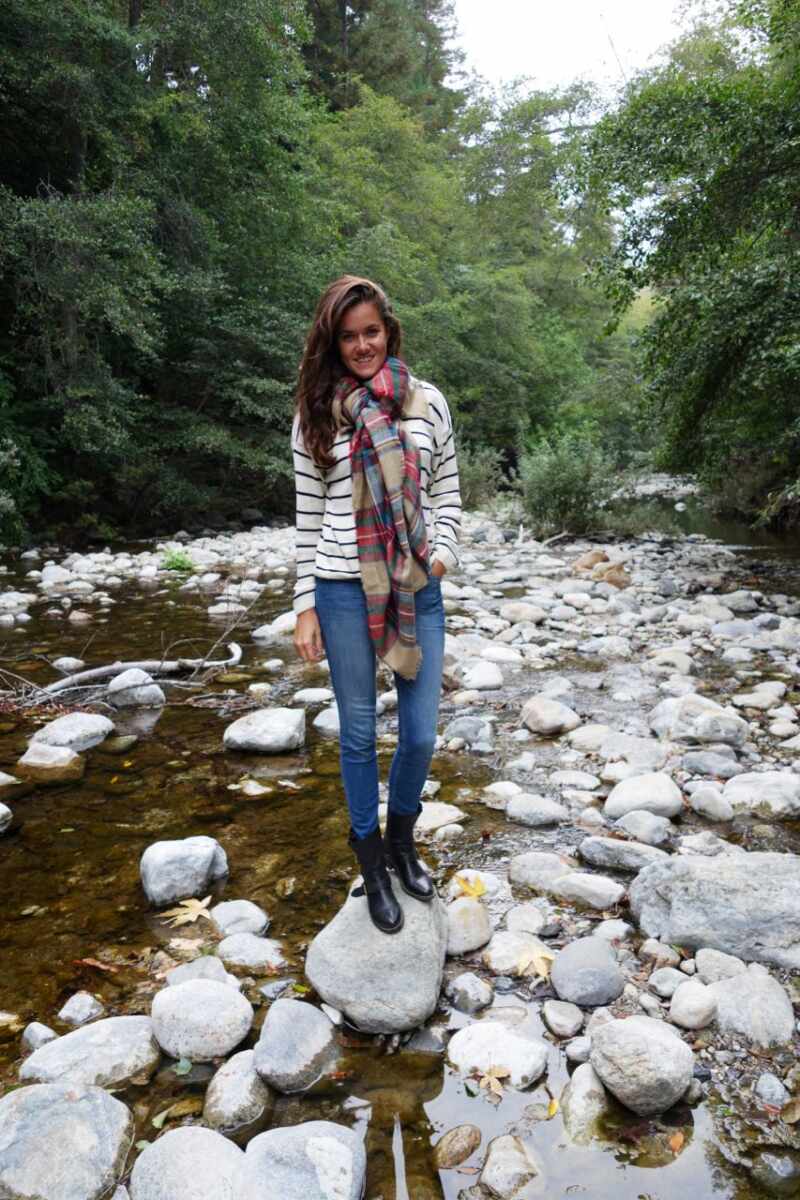 [iframe data-blogger-escaped-scrolling="no" frameborder="0″ height="120px" src="http://currentlyobsessed.me/api/v1/get_widget?wid=29&blog=The%2BLondoner&product_ids=n_2105631,af4c99b0a8dbcb4c5bcec2792318ce6d,21d363dc5a8623f14ff20c4ad120e7fe,685e28e42b5debab7fde852eebd80a74,n_1424781&rows=1&cols=5&brand=1&price=0&hover=1″ width="600px" style="color: rgb(0, 0, 0); font-family: Times; font-size: medium; line-height: normal; background-color: rgb(255, 255, 255);"]
Even the mountain lions were disappointingly small…
Never the less I did get to see some very, very old redwoods.
Some of which have been growing since 1210. Just to put that in perspective for those of you who don't think that's all that exciting; Columbus discovered "The New World" ('Murica) in 1492. So these trees have seen some serious drama over the years.
Mildly disappointed, we made our way home and stopped to watch the most spectacular sunset over the Pacific Ocean.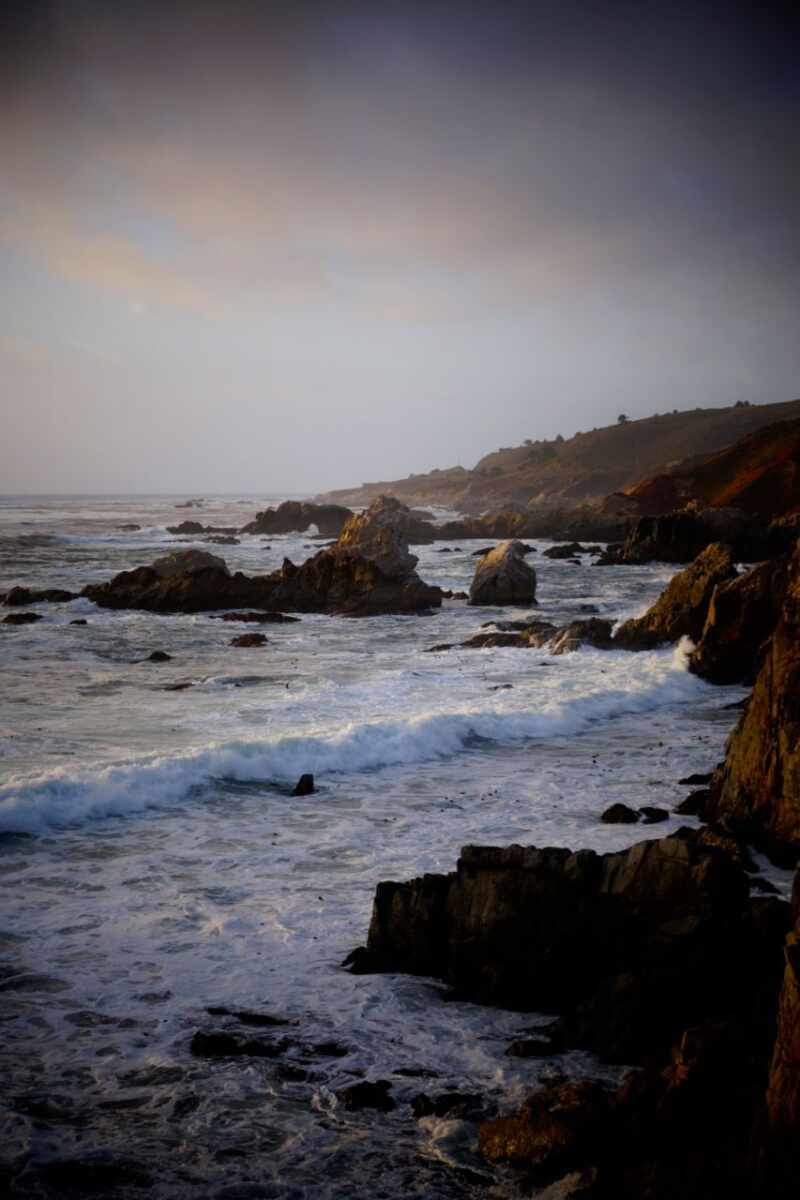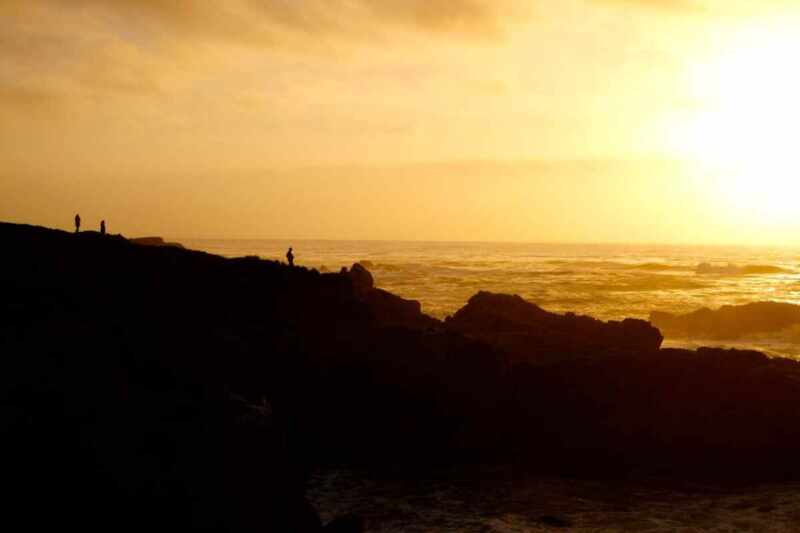 Not a bad day, but not quite the rip-roaring forest adventure I had in mind.
I hereby vow to return one day (when the government stops its squabbling) and experience it properly.
Any Big Sur tips would be gratefully appreciated, my knowledgeable little squirrels!