After the dramatic events of the night before, a relaxing family day was needed.
Now, I don't have any family in The South of France.
But I do have the next best thing… old friends.
Kim & I slept in until noon & agreed to meet the others for a late lunch at Cap d'Antibes, just along the coast.
On the way we stumbled upon Port de L'Olivette, the last little fishing port in the area. We had the driver pull over & took little time to breathe.
This is what summer holidays should look like…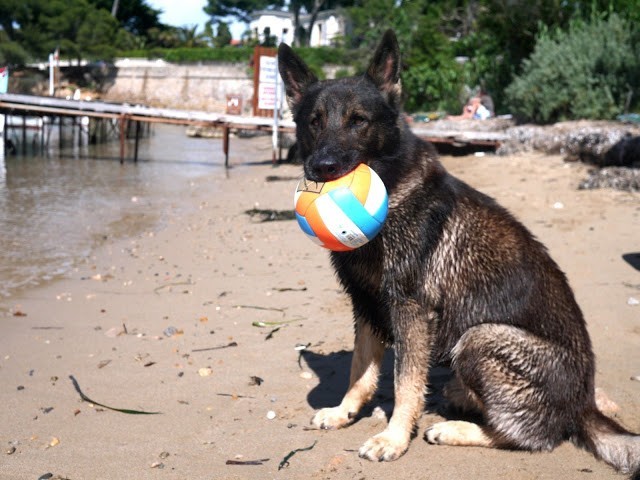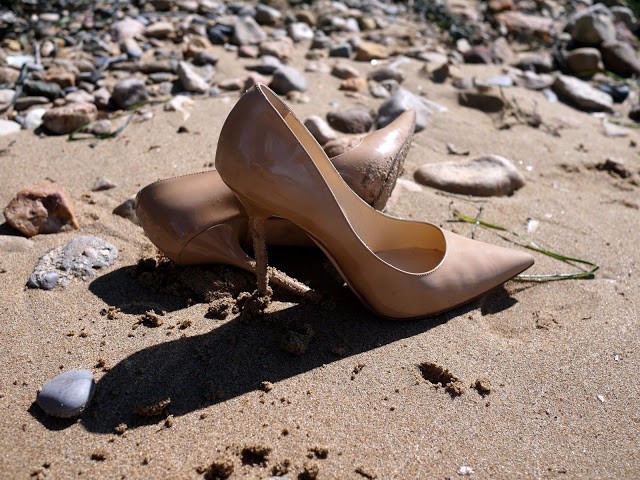 Kim kicked off her Choos & sat for a photo on the dock.
Having come down to earth, we made our way onto Eden Roc. Too late again to have the full menu, we had to choose from the "cold menu" of caesar salads, club sandwiches, carpaccio & sushi. We ordered all of the above & shared it all between us.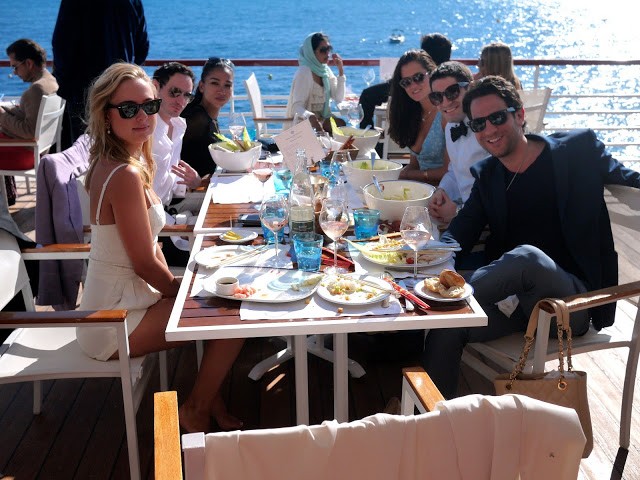 Followed by lots & lots of chocolate pudding & pastries.
We stayed laughing & drinking in the sun until the staff had enough of us and closed the restaurant. Not quite ready to say goodbye to Antibes, we took a stroll around the hotel.
Jon proposed.
(I said I'd think about it.)
I was desperate to climb these…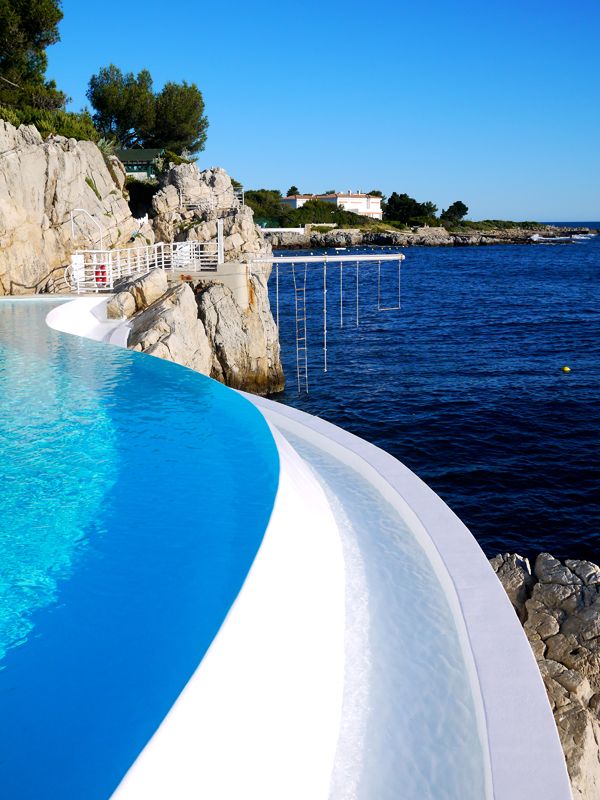 I didn't because I only had my dress on… but in hindsight I wish I'd just leapt in. I hate regretting something I didn't do. It's very unlike me. Let's blame the drugs. Instead I contented myself with a few snaps of the glorious pool.
My new fiancé quickly became jealous of mine & Andrews matching blue blazers & decided he'd had enough of my wandering eye.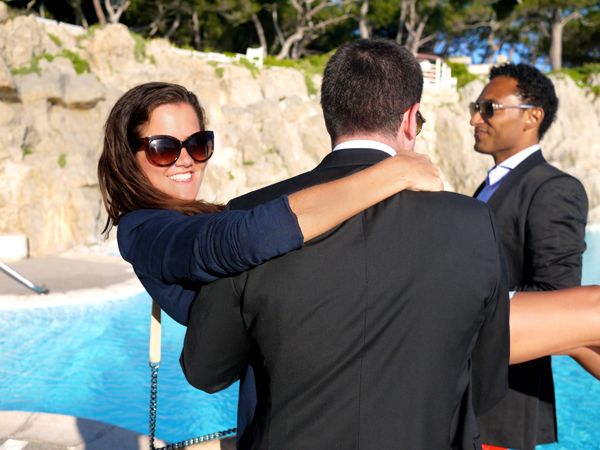 I talked him round just in the nick of time & saved myself from tumbling into the crashing waves below.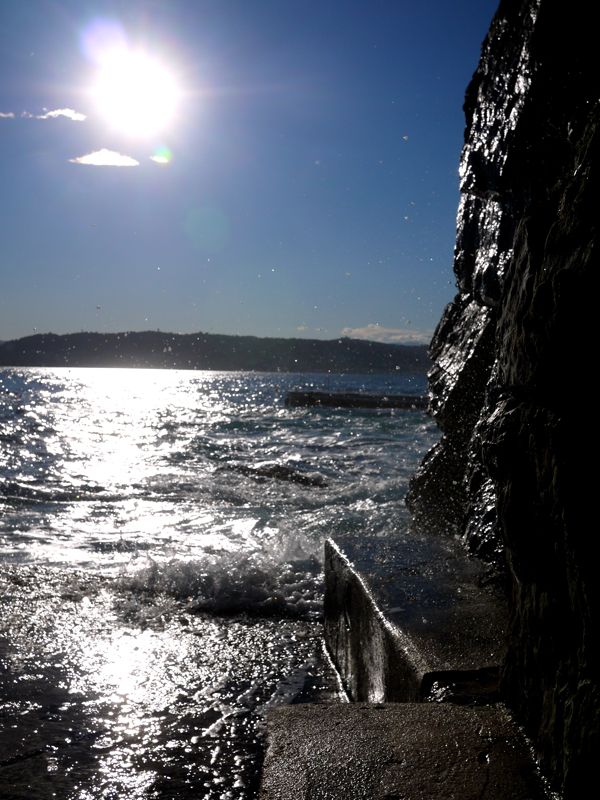 Before heading home we all took a photo to scare our mothers with, up on the high board.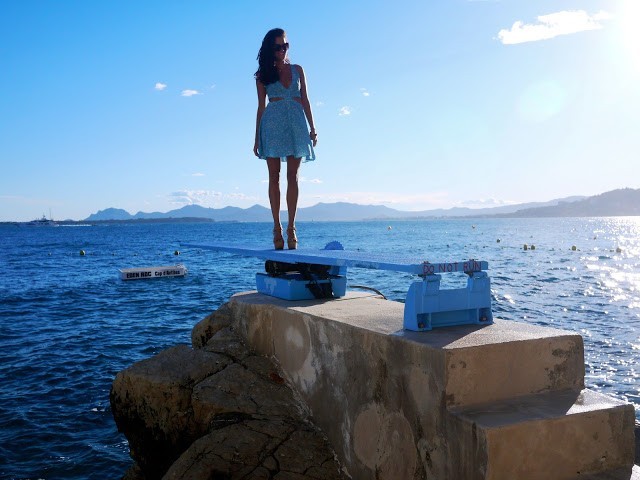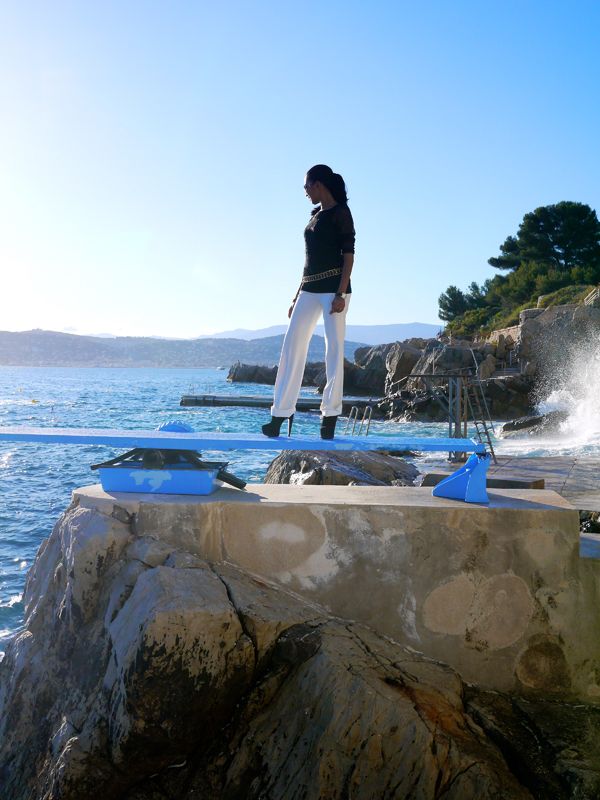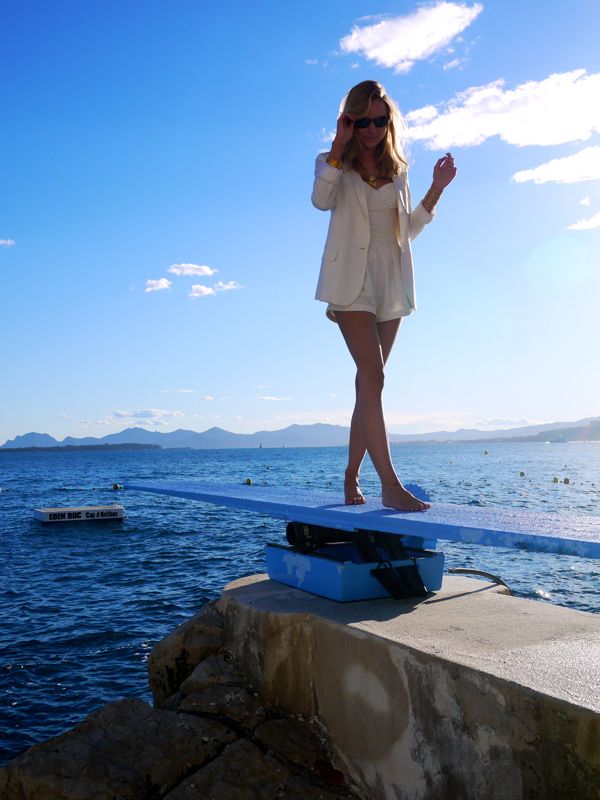 Of course, the boys had to raise the stakes…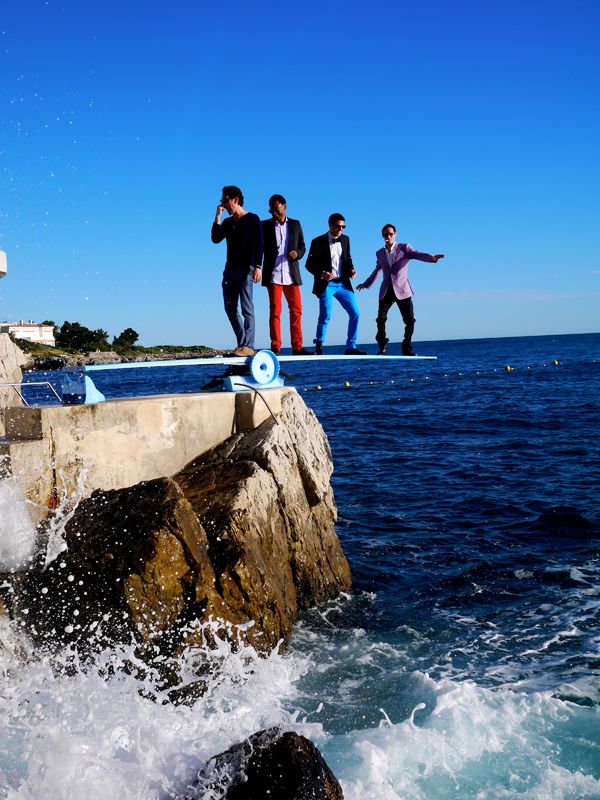 But Jon blew us all outa the water with his James Bond impression!
Back on dry land we snooped through the hotel lobbies where I fell upon these wonderful old pictures of the place.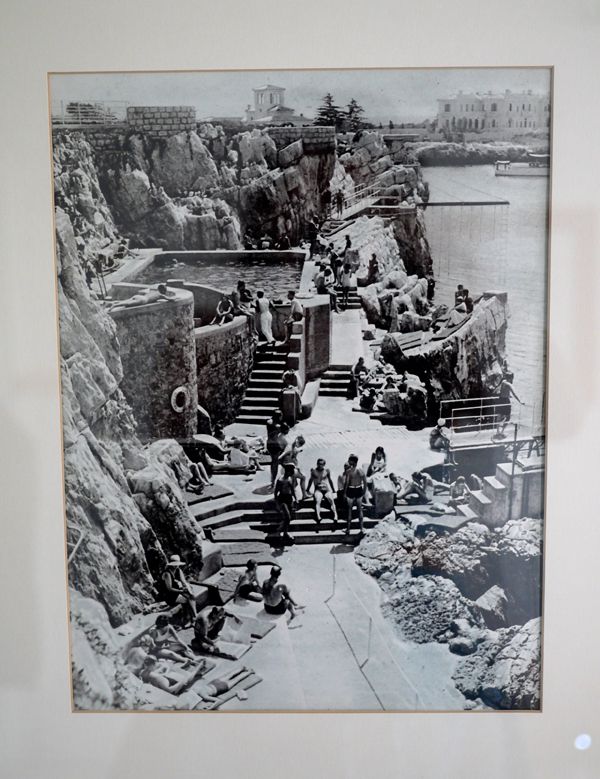 How about a game? If you can name the main people in these next three pictures, I'll choose one of you randomly & send you a pressie from France!
Just leave your answer in the comment bit & a way to get in touch with you.
Bonus points for getting theses two too…
Having had our fun, we conceded that we should probably return to tinsel town.
Piled into the car, threw the dogs into the trunk & headed home.
A beautiful afternoon with friends.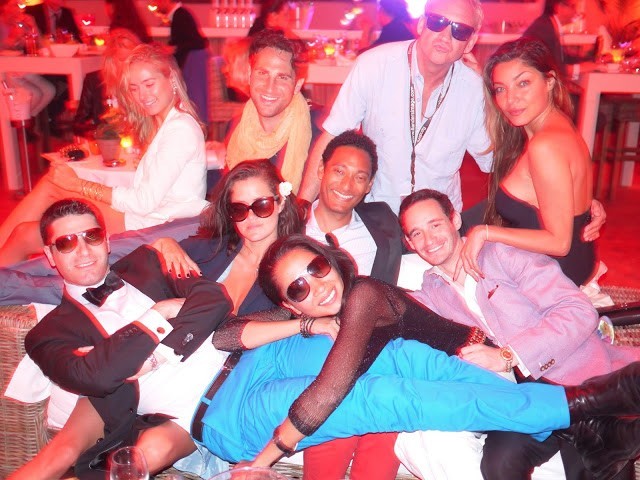 Just what the doctor ordered! I'm afraid this is my last Cannes post. Although we had a few more adventures in us… the camera battery did not! Rule 1 of blogging… pack your charger.