I don't have an office.
99% of my meetings are held in cafes & restaurants all over London. Mostly people are adventurous & like trying little independent places, but every now & then you find yourself a Starbucks addict.
I don't mind Starbucks. They have big comfy chairs & free wifi… but the food?
Half filled paninis, dried out old brownies, fatty muffins, no thanks.
I sat happily through my meeting with an over-priced cup of tea while Claire (the woman I was meeting) sipped her frothy coffee bonanza thing and chatted about her company. When she finally dug into her waiting slice of cake, she rolled her eyes & exclaimed "Oh don't Starbucks just make the best lemon cake in the world?!"
"Mmmm" I mumbled, not wanting to be rude…. then changed my mind. I disagreed and told her she needed to try real lemon cake.
I promised to make her one for our next meeting.
So at the end of last week I whipped up a lemon loaf, drizzled it in its lemony glaze & popped it into her office.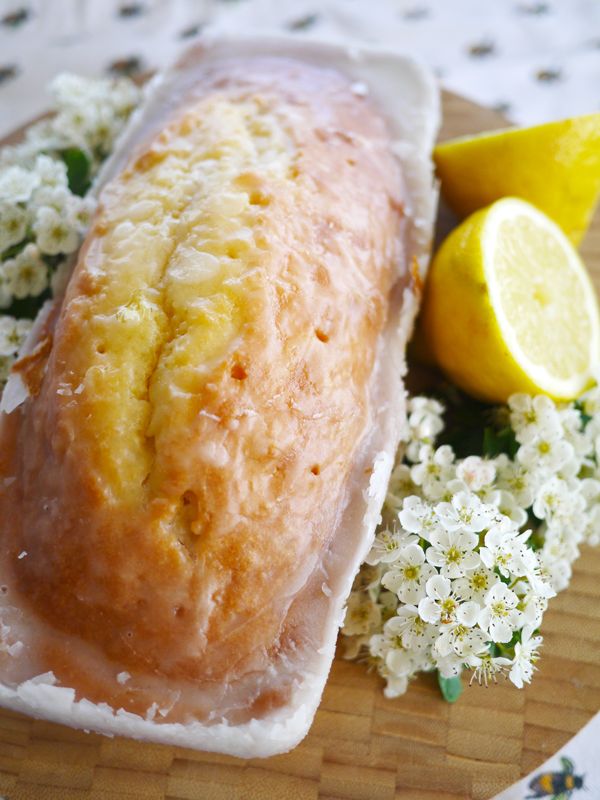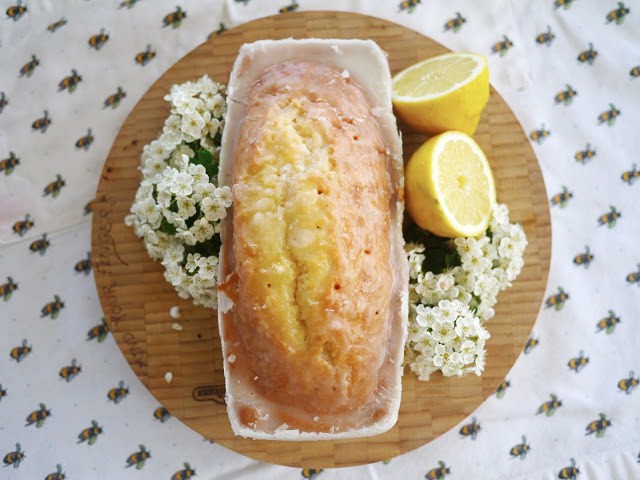 Like bees on a honey pot, everyone lept on the cake and it quickly vanished into happy, chattering mouths.
Everyone, without exception, agreed that proper lemon drizzle cake is far superior. Sorry Starbucks.
I promised the recipe, so here it is!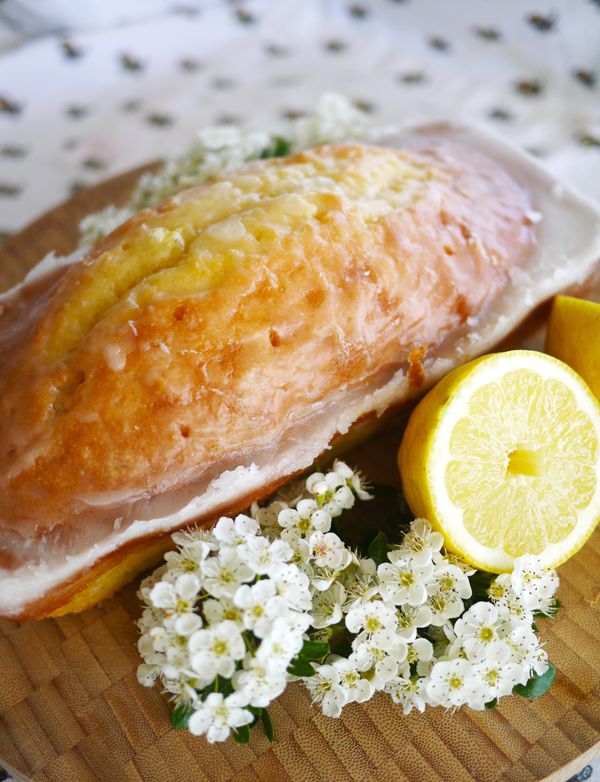 It's effortlessly simple & absolutely ancient.
You start with a basic sponge recipe (which is always the weight of an egg in flour, butter & sugar, doubled, tripled etc. depending how big you want your cake) and then drizzle it in lemon heaven:
Cake:
3 large eggs 6oz (170g)
self raising flour 6oz (170g)
caster sugar 6oz (170g)
unsalted butter (room temp) 6oz (170g)
Zest of 2 lemons
*If using food processor add 1 small tsp baking powder
Drizzle:
Juice of 2 lemons (the ones you zested)
4oz (110g) powdered sugar
Grease a bread tin (about 24 x 10.4) & pre-heat your oven to 180C/350F.
Cream together your cake ingredients until you're left with a nice smooth cake batter. Pour into your pan & bake for about 30-35mins. While you're waiting, mix together your icing sugar & lemon juice until totally smooth, pop it to one side. After 30mins check the cake by inserting a skewer into the middle, if it comes out clean it's done. If not, give it a few mins more. When it's ready use your skewer to poke holes all over the cake, all the way down to the bottom. Pour over your lemon glaze…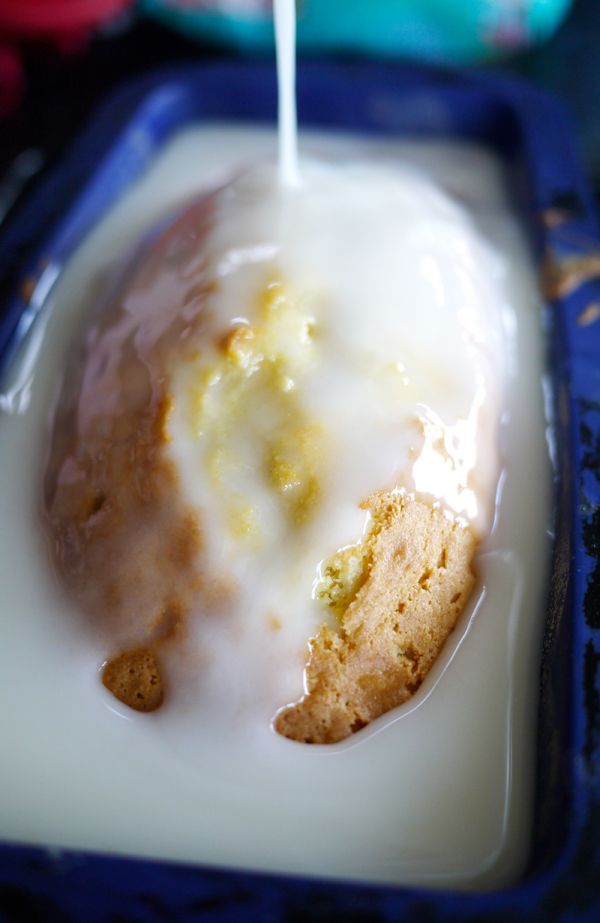 & leave to cool. Personally I like to eat it when it's still hot, but cold cake is much more civilised & easier to transport. Remove from it's tin & slice into manageable hunks.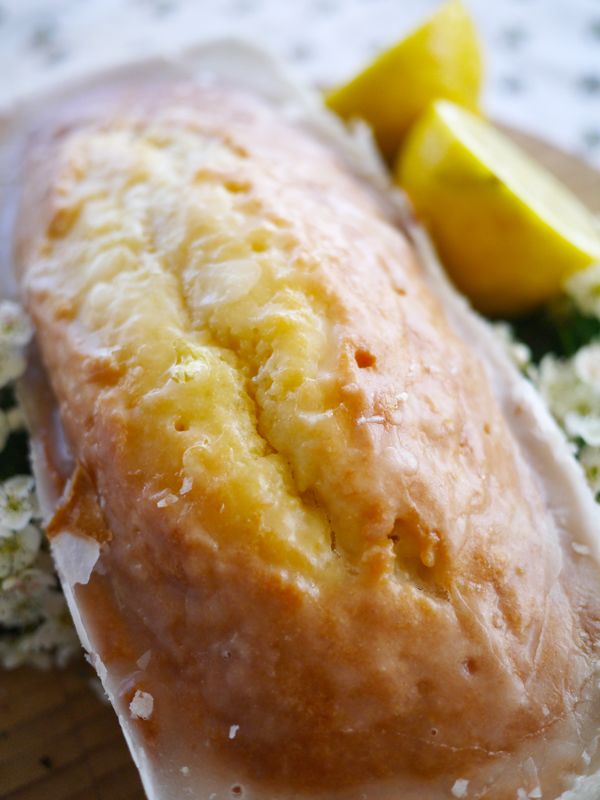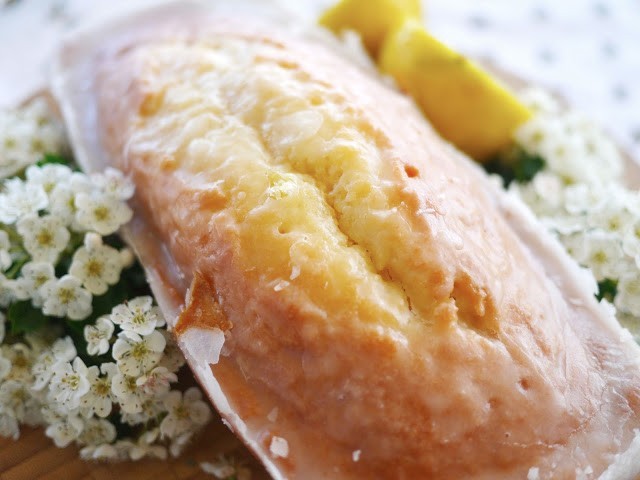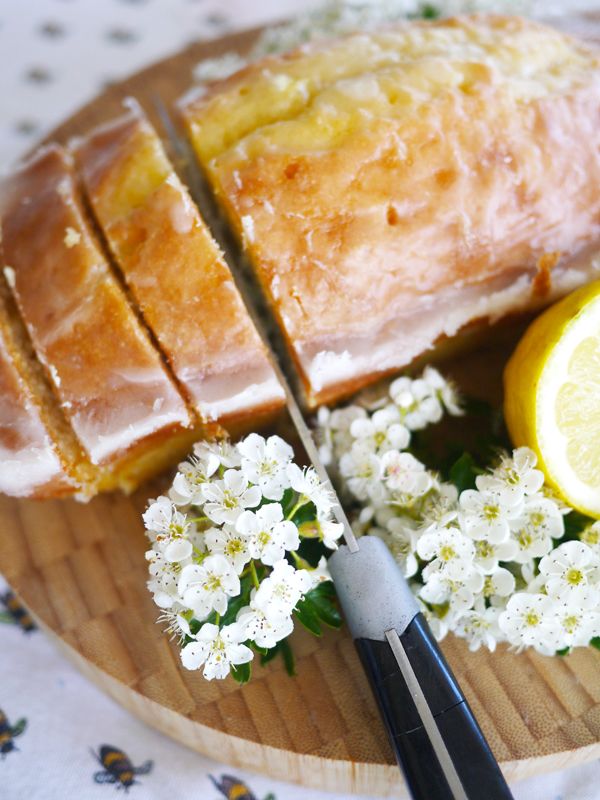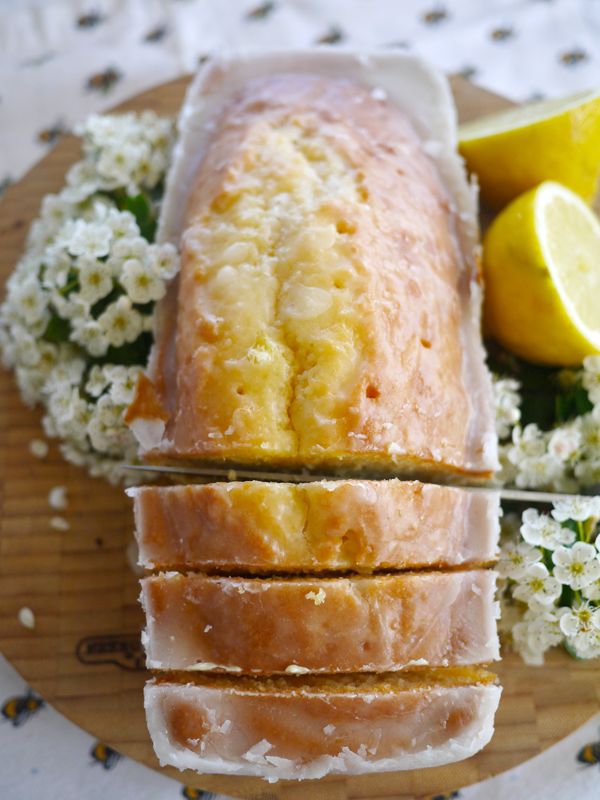 Go on, lick that screen, you know you want to!
Mine has a grand total of 6 ingredients. Starbucks puts this many in theirs:
Sugar, bleached enriched flour (wheat flour, niacin, reduced iron, thiamine mononitrate, riboflavin and folic acid), egg, unsalted butter (pasteurized cream), powdered sugar (sugar, cornstarch), water, lemon juice (lemon juice from concentrate (water, concentrated lemon juice), sodium benzoate, sodium metabisulfate and sodium sulfite (preservatives), lemon oil), vegetable shortening (palm and canola oil), emulsifier (propylene esters, mono-diglycerides, sodium stearoyl lactylate, tricalcium phosphate), nonfat milk, baking powder (sodium acid pyrophosphate, sodium bicarbonate, corn starch, monocalcium phosphate), food starch – modified, natural flavor, salt, icing base (dextrose, stearic acid, agar agar, salt, pectin, guar gum, sodium hexametaphosphate), corn syrup, natural butter flavor (maltodextrin, natural butter flavor, annatto and turmeric (for color)), vital wheat gluten, guar gum, xanthan gum, natural lemon oil, beta carotene wsp (maltodextrin, glucose syrup, gum arabic, vegetable oil, tocopherol, vitamin c, beta carotene pure, silicon dioxide), titanium dioxide, pan spray (soy lecithin, [contains one or more of the following: canola oil, palm oil, soybean oil, natural flavor, mineral oil]).
What the frick is "natural butter flavour"?!
On a lighter note…
Why does Snoop Dog carry an umbrella?
Fo' drizzle!