We only had a morning in Paris left so wanted to make the most of it. Early start, big breakfast (one of my favourite things about the Park Hyatt is eating breakfast in a sea of orchids), and a trip to the Musée d'Orsay.
The Musée d'Orsay sits inside a cavernous old railway station. It's well worth a climb to the top for the view.
They're showing a new exhibit on Fashion in Impressionism & it is incredible. You get to get up close and personal with works by the greats, Renoir, Manet, Monet and they're shown along side the actual clothes shown in the paintings. No photos allowed, but I was able to sneak you a couple…
This was a long room with huge paintings in the centre like a fashion show. All the chairs were reserved for the artistic greats.
This was a huge room with a faux grass floor and birds chirping above. Stunning. We spent the rest of the morning roaming the museum and despite a minor bomb threat (just a handbag), we were able to enjoy it in all its splendour, before the crowds arrived.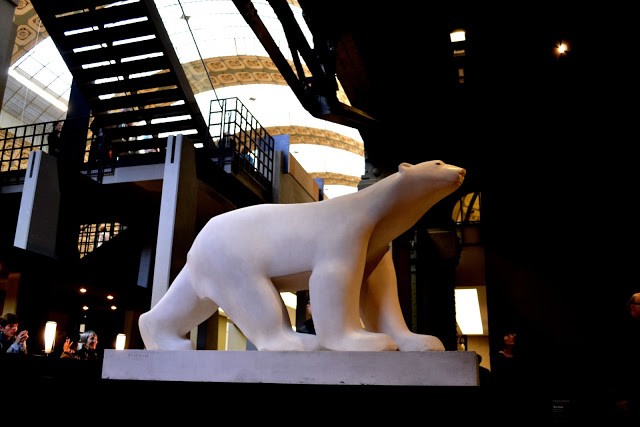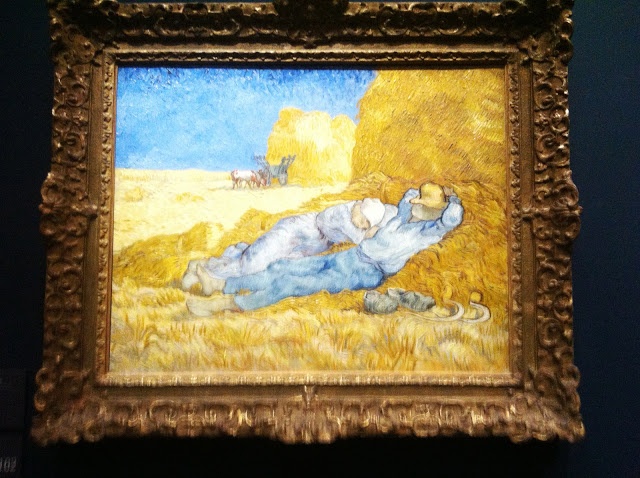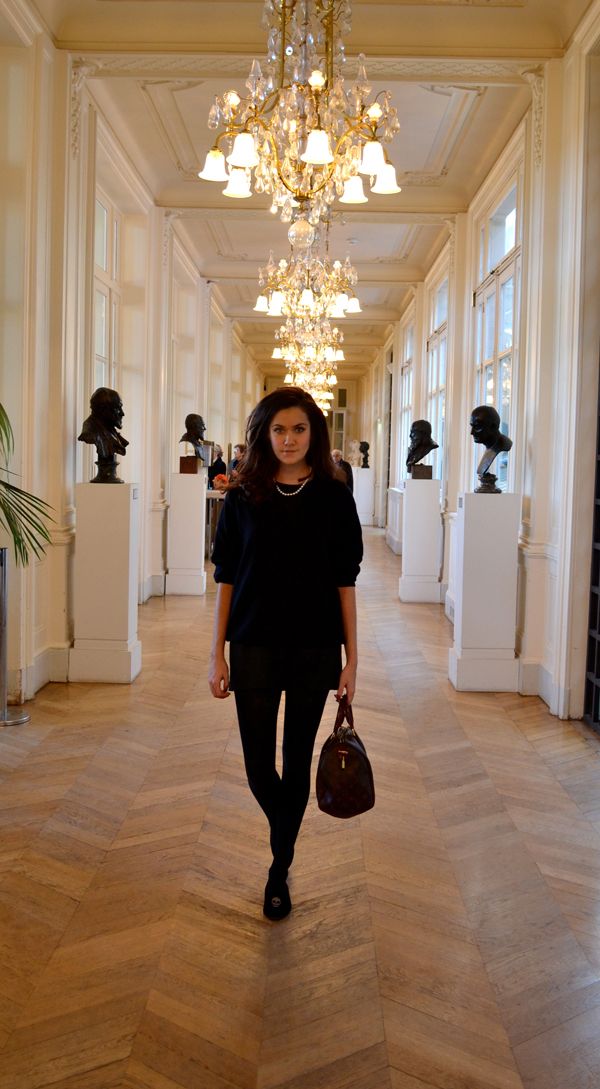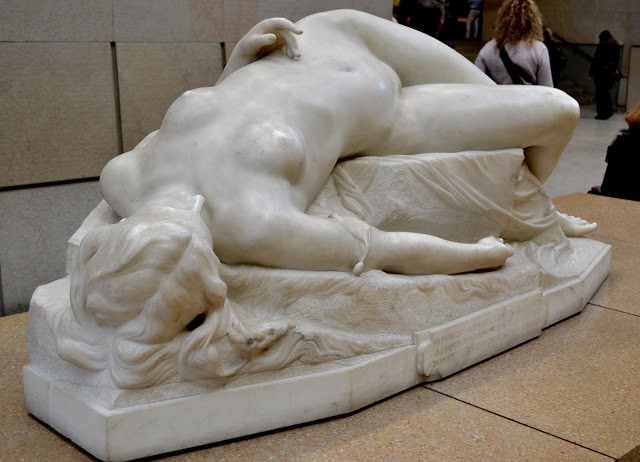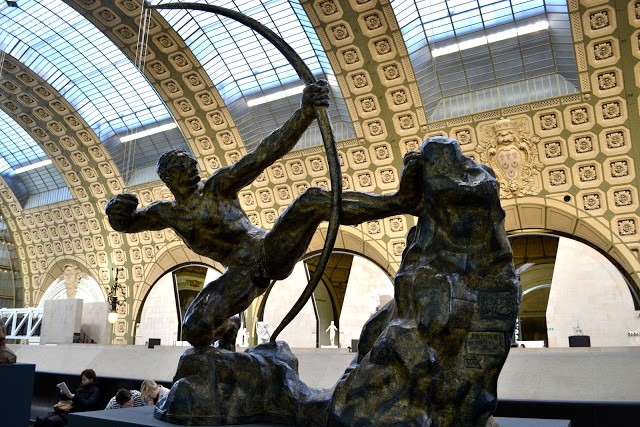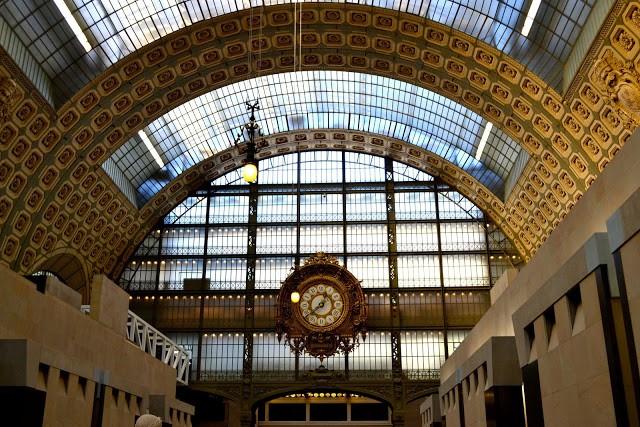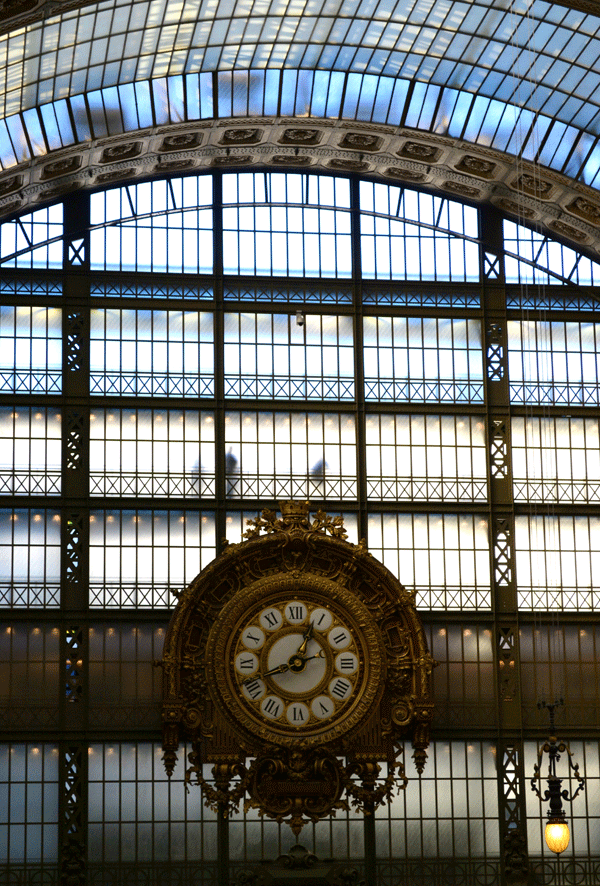 For lunch we went to my favourite restaurant in the whole world, Hotel Coste.
Mum had langoustine risotto & I went for "Le Tigre qui Pleure" (The Crying Tiger), a seared steak with a fragrant, spicy sauce, accompanied by a big bowl of creamy mash. Vegetables are for wimps.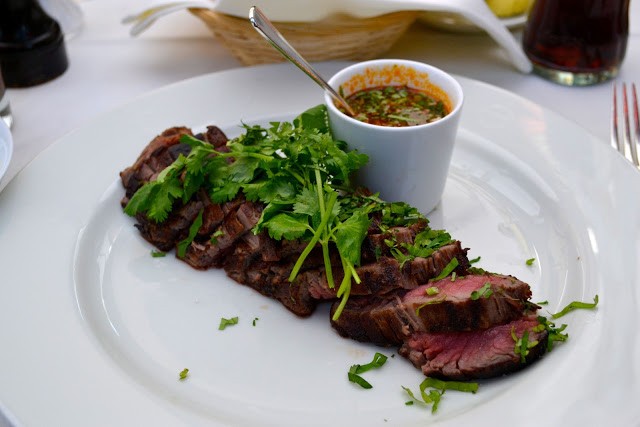 We shared a gooey chocolate delight for pudding before heading back to the hotel to pack our things and say goodbye to our gorgeous beds.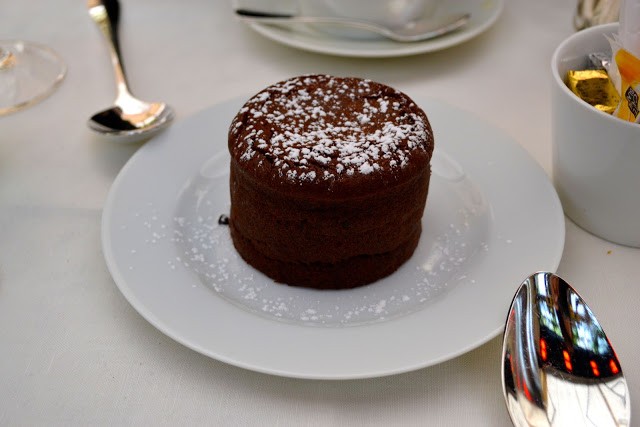 Trying not to feel miserable that I won't get to see mum every day when I get back… I guess Christmas isn't that far away, right? If you want to plan your own little jaunt to Paris, get in early with the EuroStar bookings, it makes a big difference on price. If you're coming from further afield try Hipmunk . I seriously recommend checking out the Park Hyatt , the service is impeccable and the Le Pur' restaurant is just unbelievably good. Make a Pinterest board of things you want to do and see before you go. If you're in need of a little inspiration you can check out all of my old Paris flavoured posts here . For me the planning/anticipation is often my favourite part of a trip! Happy dreaming!